Livestock/Poultry, Agriculture
June 01, 2022
Keep Them Cool
Feedlots adapt to the summer heat.
Hot summer days are great when you spend them at the beach, but they're a nightmare when you are running a feedlot. Cattle are at high risk of developing heat stress whenever temperatures go above 32°C (90°F). This leads to reduced feed intake and slower daily gains. It's also a major animal welfare concern because in the most severe cases, heat stress can cause death.
Cattle feeders have a problem; summers across the United States and Canada are getting warmer. Maximum daily highs aren't necessarily any higher, but hot days are becoming a lot more common. The EPA projects that the number of record temperatures will double over 100°F on the Northern Plains and quadruple in the Southern Plains by 2050. Finding cost effective means to keep the cattle cool is now a major priority for every feedlot in North America.
Plenty of water. Ensuring that the cattle always have access to plenty of water is the first step in a feedlot's heat stress plan. That's why Lyle and Roxanne Adams, owners of the 6A Cattle Company in Picture Butte, Alberta, made major investments to improve the feedlot's water reservoir.
"We treat our pond, try to keep the weeds down, have aeration and do everything we can to have the best quality of water that we can," Lyle Adams says. "If the water smells good when they come to the waterers they'll want to drink all the water they require; especially on those hot days."
The feedlot also adds water directly to their feed; 10% of the total ration is water during the summer months, Adams says. This allows cattle to get a significant portion of their daily water needs while they're eating and reduces the number of trips they'll need to make to the waterer during the day. Keeping the temperature in the rumen a little bit cooler is an additional benefit.
Adams has his staff clean the pens regularly, so the manure won't make the pens even hotter when it composts. They continually add fresh straw bedding too. This acts as insulation and keeps the ground dramatically cooler. Anyone who's gone barefoot from the hot sand onto the grass at the beach will understand the concept. If any work needs to be done with the cattle, it's scheduled for early in the day when it's cooler.
Other feedlots have gone further than Adams. Many have installed water misting systems to keep their animals cooler; many American feedlots are also installing shade structures. Cattle will naturally try to find shade beneath trees on hot summer days.
Larry Myers with Strobel Manufacturing in Clarks, Nebraska, (www.strobelmfg.com) says that ground temperature on a pen floor can be as much as 30°F cooler beneath one of their Super Shade structures than it is under full sun and on a hot day.
The structures, with a 40 by 40 foot square mesh covering attached to a 7,000 plus pound base, act like a giant umbrella. The 70% mesh tarp offers shelter from direct solar radiation and makes the temperature underneath much more bearable. It's designed to be easily moved with a skidsteer or tractor when it's time to clean and shape the pen.
"Cattle continually rotate from the feed bunks to the waterers to beneath the shade all day long," Myers says. "They make a huge difference to cattle comfort, especially for black-hided cattle. So even though cattle feeders considered shade to be a bit of a joke just a decade ago, almost every feedlot in North America is seriously considering shade today." ‡
Read More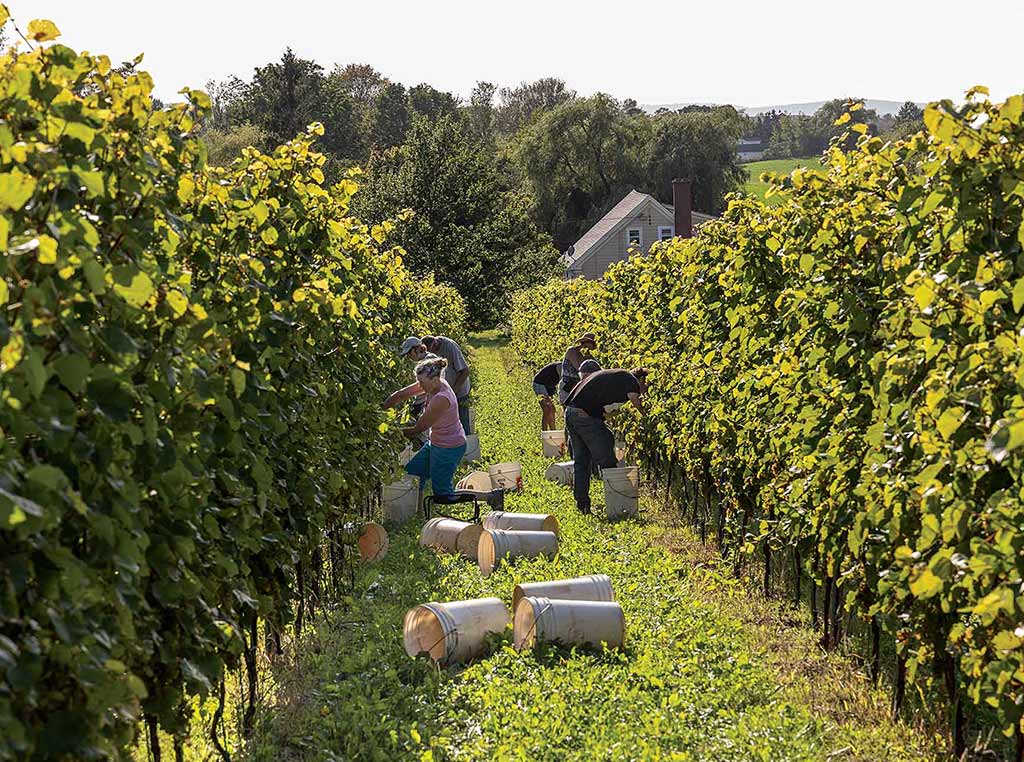 SPECIALTY/NICHE
Building Together
Nova Scotia wineries collaborate to create new appellation wine.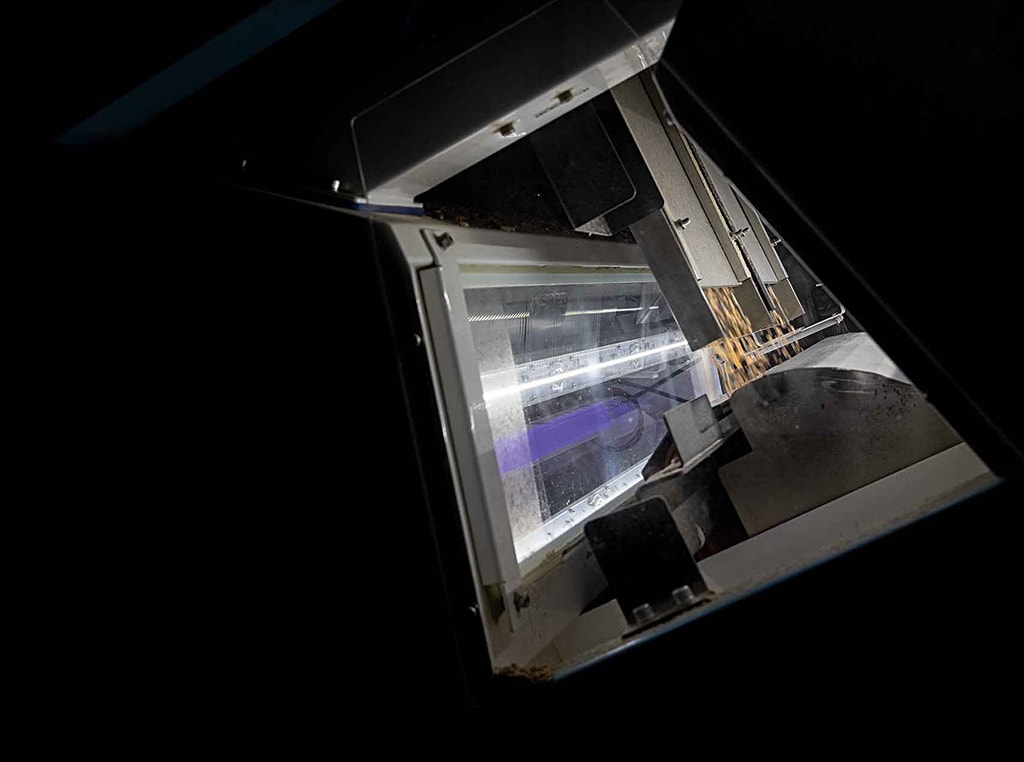 AG TECH, SUSTAINABILITY
High Tech Organic
Almost everything you think you know about organic farming is wrong.