Agriculture, Sustainability
June 01, 2021
Maui Makeover
Hawaiian paradise is focused on real world challenge of food production.
Like the other Hawaiian Islands, Maui is often described as paradise. The island's 30 miles of white sand beaches, lush green valleys, cascading waterfalls and rich cultural heritage drew a record three million tourists in the year prior to the pandemic.
However, COVID-19 has drawn renewed attention to the island's food security—one of the imperfections in paradise. Like the rest of Hawaii, Maui imports roughly 85% of its food supplies­—mostly from the U.S. mainland, which is 2,500 miles away. It's estimated that if that supply line were disrupted by a natural disaster or other major event, the island would run out of food in roughly five days.
"Prior to the pandemic, my view of food security in Hawaii focused on our reliance on the six million pounds of food that are imported to the islands daily and what happens if the barges ever stopped," says Ashley Lukens, Hawaii program director for the Center for Food Safety.
"Fortunately, the barges haven't stopped, but the threat has heightened concern over food insecurity in Hawaii. The best way to strengthen our food future is to buy local now, and to continue to buy local as we reopen and rebuild," adds Lukens.
The goal of food security on Maui gathered momentum with the recent decline of the massive sugarcane and pineapple industries. For 150 years this mono-crop plantation agriculture fueled Maui's economy by providing good jobs and giving needed scale to the island's other smaller farms.
However, cheap competition from central and South America heralded the downfall of those dynasties and the neat rows of prickly-topped pineapples and rolling fields of sugarcane—long hallmarks of the island—began to disappear. It ended when Maui Land and Pineapple Company shut down in 2009 and Hawaiian Commercial & Sugar Company (HC&S) harvested their last crop in 2016.
Much of the land that was abandoned has sat idol for the same reasons the plantations left­—high land values, expensive inputs and costly regulations made it hard to compete with imported food.
In 2018, Mahi Pono—a farming company formed by the marriage of a California farm management company and a Canadian pension fund—stepped up to buy 41,000 acres of the HC&S land­—roughly one-half the cropland on the island. The move sparked concern from many that the land would be carved up for development or that Monsant0 would lease it to expand their often controversial GMO seed production operations. However, Mahi Pono has pledged 'to transform the land into a thriving hub of diversified agriculture'.
"Our goal is to sustainably grow a diversity of food crops to strengthen Hawaii's food security," says Shan Tsutsui, chief operating officer of Mahi Pono. "However, transforming 41,000 acres of former sugarcane fields into diversified crops is no simple task."
Sugarcane had grown wild on much of the farm for two to three years, so many fields were overgrown with 12-foot tall reeds measuring two inches in diameter. "Multiple passes with a heavy disc were needed to incorporate the residue," says Justin Texeria, Mahi Pono's land development and cultural affairs manager.
In 2020 roughly 2,200 acres were planted to potatoes, onions and other row crops as well as 451,000 citrus, coffee and avocado trees. An additional 3,600 acres will be planted this year.
The farm includes a 40-acre organically managed 'chefs' corner' to provide local restaurants with a host of fresh produce, including cauliflower, broccoli, kale, green onions, beans and squash.
"The chefs' corner is essentially a test plot for new crops to be grown on the farm," says the garden's manager Chase Stevenson.
Growing farmers. Scaling up this farm-to-table approach could put fresh food on store shelves in one to two days rather than one to two weeks as with imported food. However, to make that dream a reality Mahi Pono's management realizes they will also need to grow farmers.
"We've dedicated a 250-acre part of the farm to a community farming program," says Jason Watts, director of external affairs. "Access to land, water and capital are very difficult for beginning farmers on Maui and Mahi Pono understands that large and small farmers alike need to work together. This program provides an affordable ($150/acre) long-term lease on two, five or ten acres with access to water."
Nearly 200 applications were received in the program's first month. An advisory board made up of Maui farmers and farm association representatives are tasked with making selections.
Similar agricultural parks are also being used elsewhere in Hawaii to encourage local food production. The County of Maui's Kula Agricultural Park was established in 1984 and an additional 262 acres were bought in 2018 for development of a second park.
"The Kula Ag Park is 446 acres divided into lots ranging from 10 to 30 acres that include non-potable water and a 50-year lease," explains JoAnn Inamasu, the county's director of economic development. "The park has 31 lots and lease rents are $100 per acre."
Mahi Pono's purchase also included the 3,500 acre Kulolio Ranch to which they've since added a majority interest in Maui Cattle Company—a joint grass-finishing venture with five long-time family owned ranches on the island.
"Locally produced beef makes up only 6% of what's consumed in Hawaii. Our longterm goal is to increase pasture land and expand slaughter house facilities to provide more locally raised and finished beef," says Tsutsui.
Taro's comeback. Among the crops vying for a part in Maui's future is one that's been on the island for 1,000 years. The root crop taro was at the center of economic, political and spiritual life in ancient Hawaii and 'kalo' (taro) is still an integral part of culture for native islanders. In its heyday 35,000 acres were grown in Hawaii, but today acreage is estimated at only 350. On Maui, production began to disappear 150 years ago when large sugarcane plantations in the 'dry' central part of the island got government approval to divert water from streams on the 'wet' eastern side. Several legal actions and settlements—including a recent one with Mahi Pono—have returned a portion of the diverted water to some original rivers and streams.
Taro—and the poi made from it—has been a part of 80-year old Pualani Kimokeo's family for six generations. "Kalo is our life," she explains, as she uses hand and foot to free a tuber from the mud in a small flooded paddy behind her home on Maui's historic Ke'anae Peninsula.
Kimokeo only shares her taro with family and friends, but the growing farm-to-table movement has also put poi in many of Maui's popular restaurants.
Buy in. Interest in food security isn't new, but the pandemic has given it a fresh spark. Maui's farmers and agricultural organizations have joined with educators and restaurant chefs to urge Maui residents and visitors to buy local and support local agriculture.
Maui County Farm Bureau has launched several programs to that end, including a Grown on Maui effort shared with the county's Office of Economic Development intent on increasing the market share for local farmers. A Locallicious Maui effort with a group of local chefs urges diners to select menu items from local farms.
"The challenge is to get people to understand and commit to what it's going to take to become more food secure," says Warren Watanabe, executive director of the county Farm Bureau.
"This may mean consumers could have to pay a little more for local food; legislators may have to step up to help diversified farmers construct and operate processing facilities; and farm and ranch land must be appraised at affordable agricultural values," he adds.
"If you really want to create food security, you have to invest in the farms and ranches," adds Bobby Pahia, who produces taro and other crops on the 310 acre Hoolaho Farms.
Pahia, president of his local chapter of Hawaii Farmers Union United (HFUU), says agriculture gets just .4% of the state's budget. "The state invested heavily into tourism and look what's happened. Support farmers and they'll produce a lot of food."
HFUU's state president Vincent Mina summed up the situation at a recent media tour reported by Civil Beats. Bring up Hawaii to anyone, anywhere on earth and they think paradise, but what paradise do you know of that imports 85% of its food."
Read More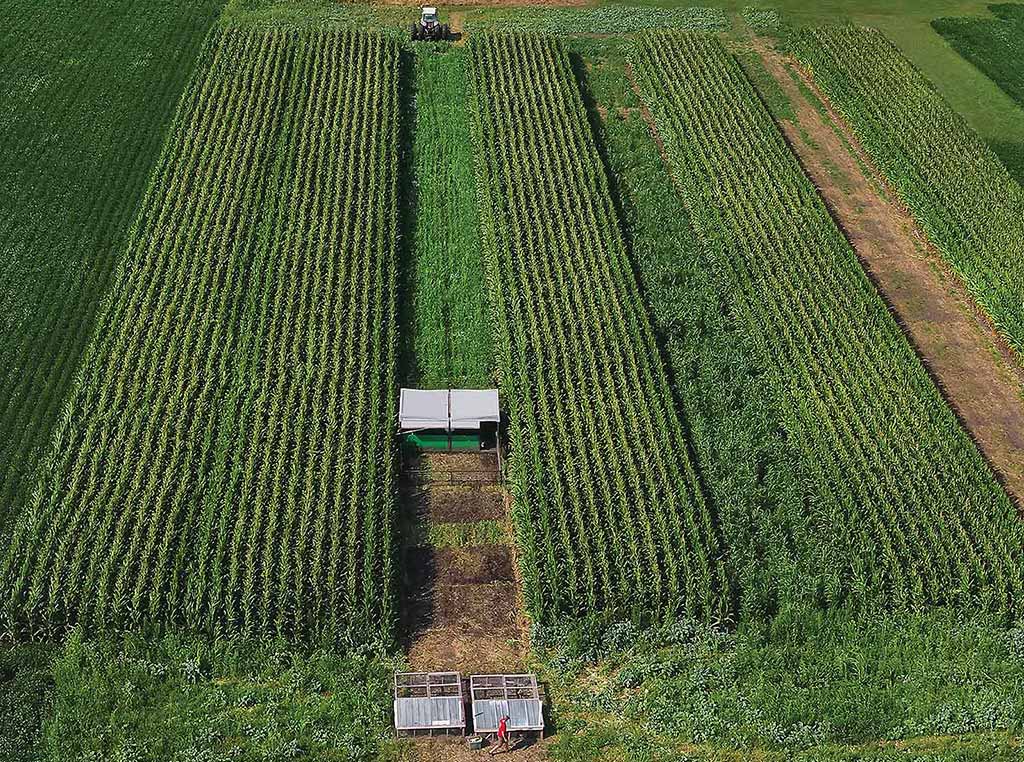 AGRICULTURE, FARM OPERATION
Nose-till
Innovative system allows corn, cover crops, and livestock to share the field simultaneously.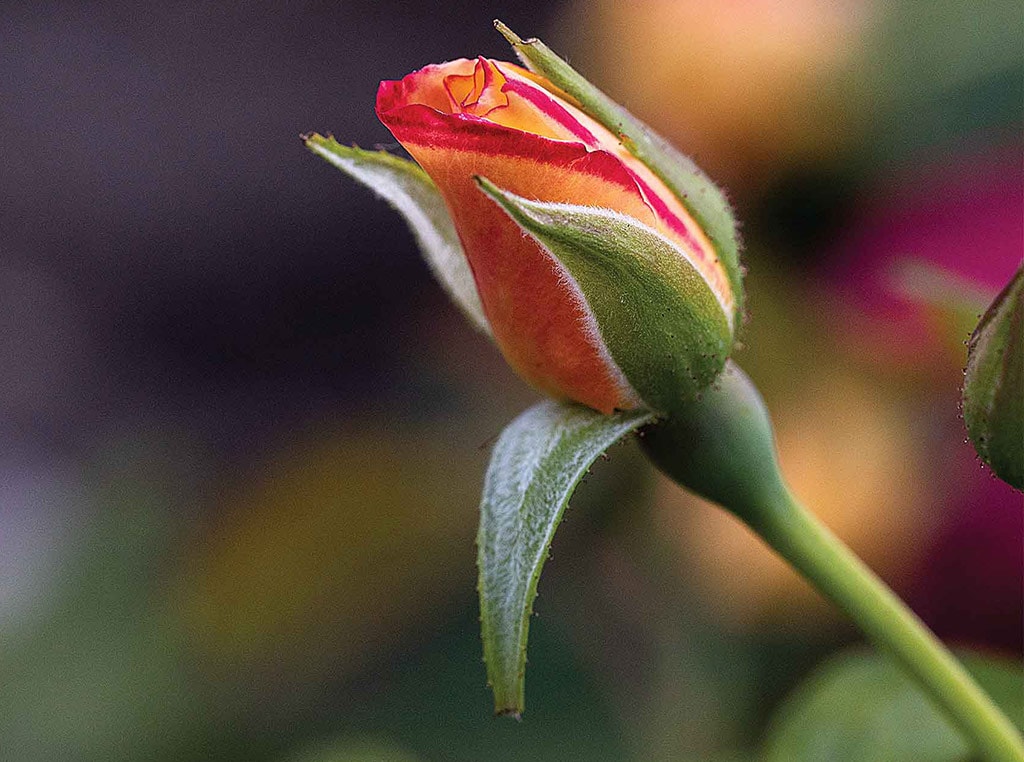 RURAL LIVING, SPECIALTY/NICHE
Of Roses & Rosarians
Growing roses isn't a hobby, it's a passion.