Rural Living, Specialty/Niche
June 01, 2021
Of Roses & Rosarians
Growing roses isn't a hobby, it's a passion.
Many gardeners enjoy growing roses but there are some who simply LOOOVE growing the queen of the flowers. For the fanatical rose fans, the rosarians, there's always room for another rose. Even if there isn't, they'll keep buying roses and grow them in pots until there's a spot for them. It's more than a hobby, it's a passion.
"For the true rose collector, one is not enough; a thousand are not enough," says Brad Jalbert, owner of Select Roses in Surrey, British Columbia and a self-professed rosarian. "I've never heard a single rosarian say my collection is complete. There are tens of thousands more varieties out there."
Back to Napoleonic times. "A small number still come in looking for the fragrant old cabbage roses that their grandmother used to grow that were so fragrant one blossom fills an entire room," says Rene Schmitz with Palatine Roses in Niagara-on-the-Lake, Ontario. "We grow about ten varieties that date back to Napoleonic times and a few from the Middle Ages. You have to look at them in a very different way. They're magnificent for two or three weeks while they're blooming but then you would have to wait another 11 months before they'll bloom again. That's why the great poets like Shakespeare used them for symbols of mortality."
Now most popular roses bloom all the time. They're fragrant, winter hardy, disease resistant and easy to grow. But Schmitz says he will keep propagating a few of these old roses as a labor of love. He wants to keep them from going extinct like so many hundreds of other varieties have in the past. Jalbert's earliest recollections of roses are of ones that his grandmother grew in her garden when he was very young. But his real love affair began when he was a teenager and his brother convinced him to plant a couple of half dead roses that he had rescued from a supermarket dumpster as a way to earn his way back into his mother's good graces.
Dig a big hole. "There was no internet back then, so I read the label to see how to grow these things," Jalbert says. "It said dig a big hole. So, I dug a big hole for a farm kid. It was probably four feet deep. Then I filled it with wheelbarrow after wheelbarrow of compost from the barn. My family still laughs about this beaver hut in front of the house with this little rosebush sticking out of it. But this white (Honor) rose took off. It was outstanding. I had not yet been infected with the nonsense that roses are hard to grow; I just thought, why isn't everybody growing these plants? They're so easy. I just put the stick in the ground. And a few months later, I had these flowers. I had that rose bush for years and years."
If you closed your eyes, and imagined who a rosarian might be, you might picture someone who looks a lot like Edna Caldwell. She's been growing roses in her garden near Barrie, Ontario since 1959. "I got started growing roses because my sister-in-law was growing them," Caldwell says. "I thought if she could grow them surely I can too because we have better soil for them."
Caldwell started with five roses along her pathway but soon wanted more. She loves everything about them; their range of shades and tone; their symmetry as their petals open, and their fragrance. She initially preferred the showy hybrid tea roses, the varieties florists sell, but now she's drawn to shrub roses that produce long lasting clusters of flowers in her garden. They are hardier, easier to grow, and can tolerate more insect and disease pressure. Just don't ask her for her favorite.
"Oh dear," says Caldwell. "You can't ask me what my favorite one is; it's like asking me who my favorite great grandchild is."
"I've many favorites but one stands out, Jude the Obscure," Schmitz says. "It's just a shrub; and doesn't last long, but the aroma is quite, quite amazing."
Rosarians come in all shapes and sizes, they don't have to fit the older woman stereotype, Jalbert says. He says it's not uncommon to see businessmen, medical professionals or big, burly truckers come in to look for a couple more roses to add to their collection.
They're such diverse interesting people from all walks of life, Schmitz says. Some are wealthy some are a step away from living on the street. They share one thing in common, the rose.
The oldest rose fossils date back millions of years, Schmitz says. Rose culture as we know it dates back about 5000 years to the Middle East and in Asia.
Our connection to them is quite different than the ones we have to other flowers. For example, Jalbert remembers his grandmother had some type of pink rhododendron in her garden, but he knows she grew Tiffany roses.
The rose is the chosen one," Jalbert says. "It's the flower that couples give to each other on Valentine's day or place on loved ones' graves. The world has been captivated by them for centuries and I can't put my finger on why."
Remember the fragrance. "I think it has something to do with their fragrance since the sense of smell is so powerful," Schmitz says. "The first thing people do when they see a beautiful rose is put their nose in it because they remember this fragrance memory from their childhood. Even someone who knows nothing about roses knows they're beautiful and have this amazing scent. They're woven into human culture."
Read More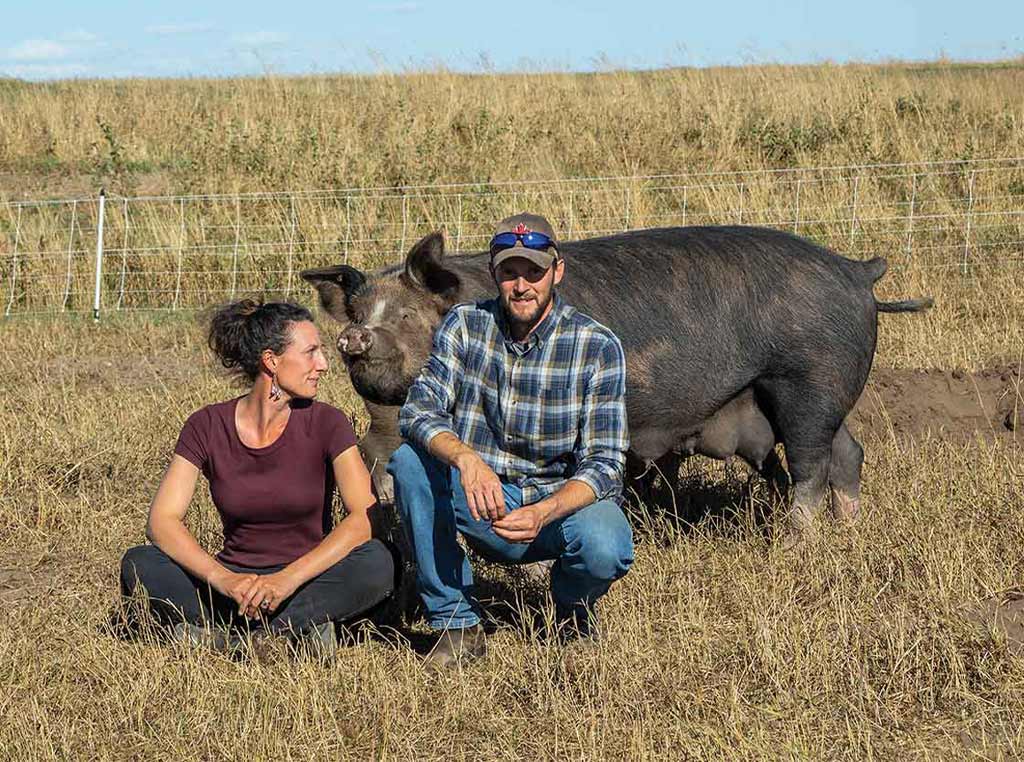 AGRICULTURE, LIVESTOCK/POULTRY
Pasture Pork
Raising pork under the open skies captures niche consumer market.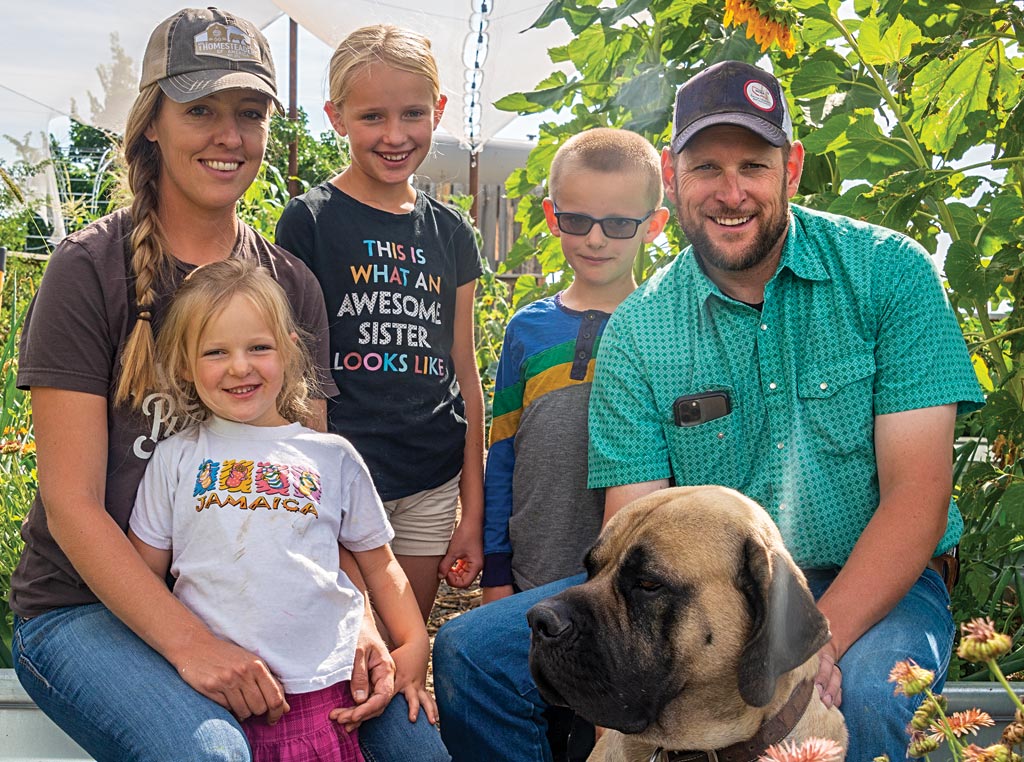 Rural Living, Specialty/Niche
Portrait of a Modern Homesteader
Living a long-held dream and scratching a living from the land.