Agriculture, Rural Living
September 01, 2021
Seed Savers
Iowa-based seed exchange connects the world's gardeners.
Over the past 500 generations of humans, the evolution of plants and people has been a tightly intertwined process. Humans nurture seeds of cultivated crops, passing them down generation after generation. Plants feed and clothe humans to help them survive. Both rely on each other, and help each other to adapt and thrive in different times and places.
But Emily Rose Haga sees warning signs that, in today's world, this 10,000-year-old symbiosis could be in jeopardy.
"Fewer human hands are growing food and saving seed," she observes. "The traditional practice of seed saving is in danger of becoming a lost art."
Haga is the executive director of an organization that hopes to spark a renewal of seed-saving skills. It's called Seed Savers Exchange, a group of like-minded folks who serve as stewards of the world's time-honored gardening and food-crop legacy. Seed Savers Exchange is a destination for all who heed the call; that destination can be virtual. Visit seedsavers.org to explore a rich set of resources to get started in seed saving.
Or, if your schedule allows a sojourn to northeast Iowa, you can visit the physical location of Seed Savers Exchange just outside the city of Decorah. This 890-acre Heritage Farm, located on rolling hills and bisected by clear streams, features multiple gardens where Seed Savers grows about 500 seed varieties each year. There are orchards, miles of trails to hike, in-person seed-saving classes (as allowed by pandemic protocols), and a shop that offers seeds and supplies.
Grandpa Ott. The evolution of Seed Savers Exchange traces back to 1975. Diane Ott Whealy and Kent Whealy were entrusted with the seeds of two garden plants—Grandpa Ott's morning glory and his German Pink tomato. These seeds were brought from Bavaria by Grandpa Ott's parents when they immigrated to Iowa in 1884, and they were destined to became the first two varieties in the Seed Savers Exchange collection. "I looked at my grandfather's seeds in my hand, and I saw more than next year's garden," Diane recalls. "I thought, 'This is my family's history. This is important.'"
Diane and Kent reached out to other gardeners, and found that many of them also wanted to preserve their garden heritage. "People wanted to know that their heritage was being cared for as well as their seeds," Diane continues. "That's how it all started. People saving seeds from their garden and sharing it with others." Fast-forward to today, and Seed Savers Exchange is made up of 9,000 members with approximately 20,000 plant varieties in its collection.
The heart of the organization is known simply as the Exchange; it is a gardener-to-gardener seed swap, offering vegetables, fruits, grains, herbs, and flowers. The Exchange is available online, and a print publication called the Yearbook is produced annually.
Participants of all ages and from countries around the world share seeds on the site. Seed Savers Exchange offers many varieties from its own extensive collection on the Exchange as well.
"All seed enthusiasts, regardless of skill and background, are encouraged to participate in the Exchange by requesting seeds from our listers," says Executive Director Haga. "All are welcome to offer their own seeds on the Exchange as well."
Seed Savers Exchange also shares seeds through its catalog and online shop. When combined with memberships and donations, these seed sales help to fund the organization's preservation work.
Biodiversity bank. Protecting biodiversity of the planet's food system has been a mission of Seed Savers Exchange since its founding. Rare, heirloom, and open-pollinated varieties of seeds are collected, stored, and regenerated at Heritage Farm headquarters—the nation's largest non-governmental seed bank of its kind, designed to safeguard thousands of rare and heirloom varieties for generations to come. Several varieties also are backed up at off-site seed banks.
Seed Savers Exchange takes a two-pronged approach to what it calls "participatory preservation." Ex situ preservation involves the long-term care and storage of seeds in the gene bank; in situ preservation involves sharing seeds of these varieties with gardeners and farmers who help preserve them by growing them. Seed Savers also takes great care to ensure the health and viability of its collection, growing out select varieties in gardens at Heritage Farm to keep the seed supply viable. An evaluation team updates descriptions and checks for inconsistencies in varieties. A seed historian researches the story of each variety. Seed regeneration also is strengthened by the work of a community of seed savers. When gardeners grow a variety and save its seeds, the variety adapts to the growing conditions of the area.
Future. If this sounds like a lot of hard work... well, it certainly is. But in the eyes of Emily Rose Haga, the effort required to preserve seeds and pass the torch of garden heritage to a new generation has its rewards.
"We saw during the recent COVID crisis that people turn to gardening to get them through hard times," she points out. "Industry estimates are that up to 20 million new gardens came into being within the last two years. We need to help reconnect these new gardeners with seed saving traditions so the historic co-evolution of plants and people can continue." ‡
Read More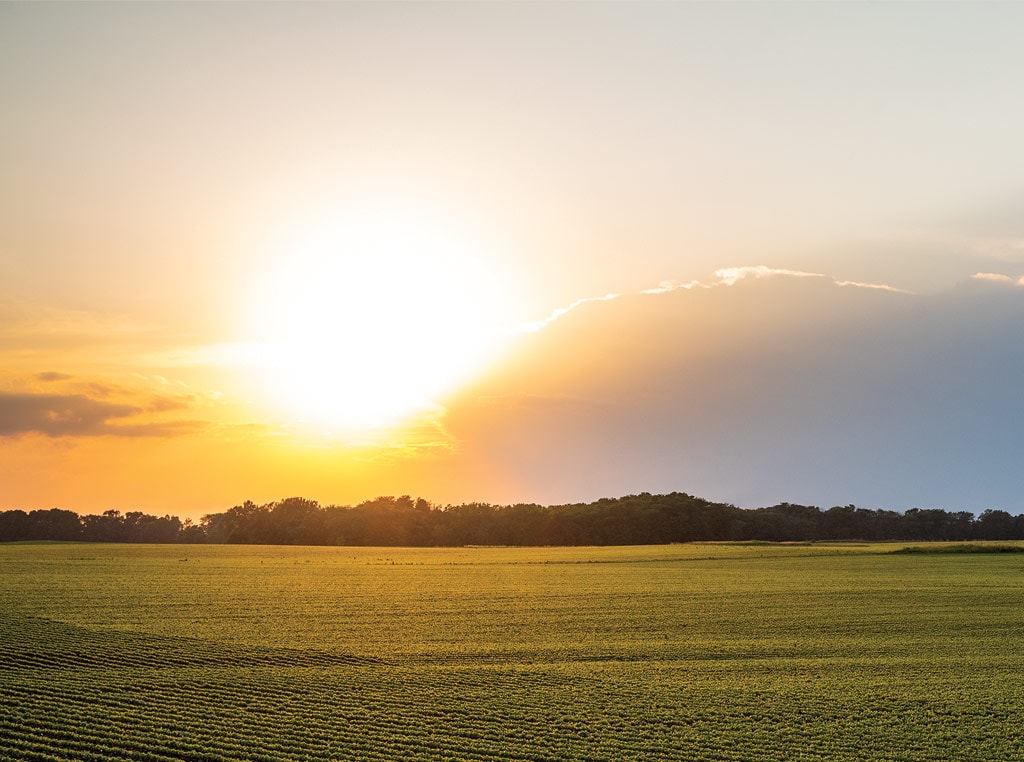 AGRICULTURE, EDUCATION
How's the Weather?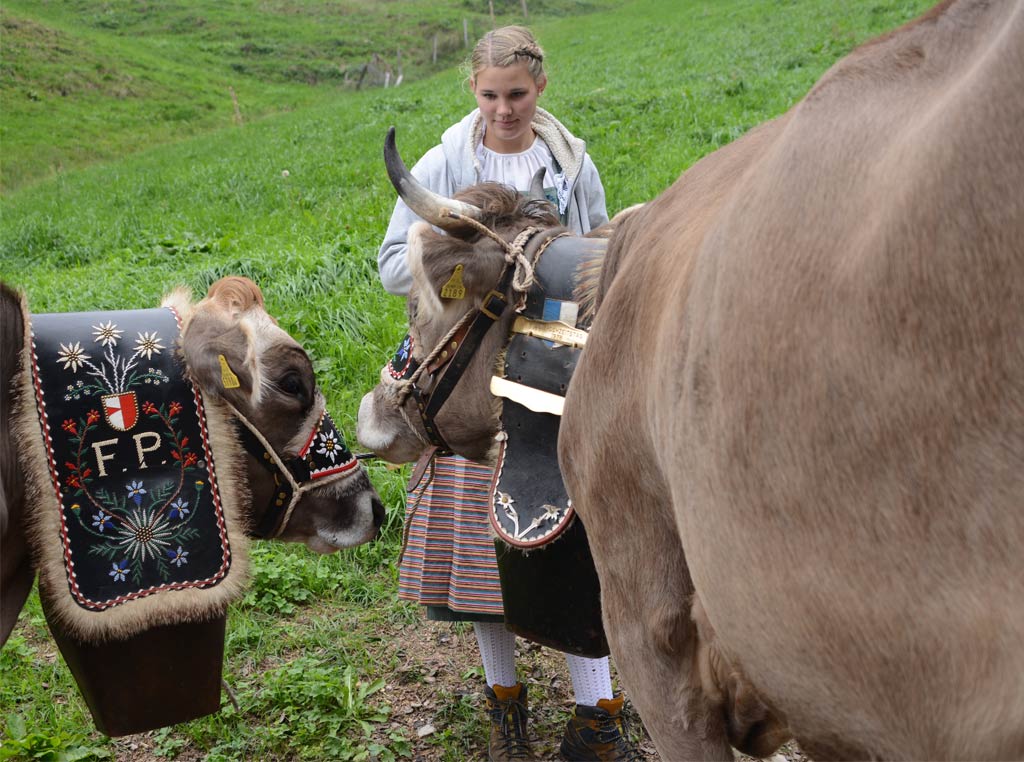 AGRICULTURE, RURAL LIVING
Down From The Mountains
Swiss cows parade to winter pastures.