Agriculture, Rural Living
September 01, 2021
Down from the Mountains
Swiss cows parade to winter pastures.
The clang of bronze cowbells is punctuated by the sharp ting of smaller goat bells. Beneath the cacophony is the rich bass line "poong, poong" of massive steel globes on the grand old dames, Brown Swiss and Fleckvieh matriarchs dolled up in flower bonnets and festively embroidered leather straps as they lead their strings in a grand parade.
Dozens of human minders are in the mix, from tykes on their parents' hips to tweens leading goats and older herders keeping the cows from wandering off the road for a mouthful of grass. Seven dairy families from the Entlebuch region in the foothills of the Swiss Alps are descending from summer mountain pastures to the barns of winter in the valley below. Herds and herders around the mountain nation have been making walks like these since the 1300s, the early days of Swiss mountain grazing. Nowadays, about 700,000 animals, including 100,000 mature milking cows, 180,000 heifers, 35,000 beef mama cows, 210,000 sheep, and a long line of goats, horses, llamas, water buffalo and more graze Switzerland's mountains in the summer. In all, about one in five Swiss dairy cows makes the seasonal trip.
Welcome. Every year since 2003, the Felder family from Alp Mittler Farnere, the Distels from Alp Hintersteinetli, the Theilers from Alp Äbnistetten and four other families have paraded their animals down the steep slopes to a hero's welcome in the village of Schüpfheim.
The first year of the festival saw about 500 guests lining Schüpfheim's main street. More recently, (with the exception of 2020, when public gatherings were prohibited), 12,000 visitors have crowded the town for the annual alpabfahrt, the exit from the mountains.
In town, neighbors and tourists cheer the farmers. They feast on alpine cheese, local-style sausages, beer, and white wine. A choir sings on the church steps, yodelers yodel, and a brace of haunting alpenhorns brings the parade to a close.
Vital links. The Entlebuch alpabfahrt—and alpabfahrts or désalpes around the country—link mountain agriculture with tourism. Together, they are vital to the Swiss self-image as well as to the nation's economy.
People visit Switzerland to marvel at the craggy peaks framed by impossibly beautiful meadows, sample among 400-plus types of cheese, and drink local wines that rarely make it past the border. Natives take pride in the edelweiss that grows in the fields, the rugged Alps, and the sound of cowbells echoing across the mountainsides. To the Swiss, a mountain dairy farmer is as much of a national icon as a cowboy is to Americans.
But there's a difference. While American cowboys can be pushed off the range by conservation efforts, Swiss dairy farmers are at the center of landscape preservation.
In fact, when the Entlebuch region was named a UNESCO Biosphere Reserve (like Yellowstone and the Galapagos Islands), the Swiss government instituted direct payments to farmers specifically to encourage grazing on mountain pastures. Special payments for hillside agriculture range from the U.S. equivalent of $185 to $452 per acre, with bonuses of $45 to $176 per acre for keeping meadows open. It's the cheapest way to keep a handful of tree species from overtaking glades that are home to a diverse range of plants, insects, and animals the government is trying to protect.
Give and take. Stefan Emmenegger is managing director of the Entlebuch Agricultural Forum, a local politician in the center-right CVP party, and a farmer near the village of Hasle. On 17 hectares (42 acres) of farmland, he raises cow/calf pairs, feeder pigs, spelt, malting barley, and fruit trees. Emmenegger chafes at strict regulations. "There are about five different days when you can start to take the hay on different fields," he notes, and adds, "on our own land, we are not able to build nice things."
But he acknowledges the importance of government payments to keeping his farm viable.
"In my farm, it's about half my income," he says.
That's typical for the region's farmers.
Milk from mountain pastures also receives a 20-percent subsidy from the government, and Swiss alpine cheese sells at a substantial premium. That's little surprise. Alpine cheese is handcrafted daily in the mountains from fresh milk warmed in wood-fired copper vats. According to the Swiss Alpine Association, only about three percent of the nation's cheese reflects that rich cultural heritage—about 5,000 metric tons per summer. Alpine cheese is the ultimate expression of mountain grazing.
Reto Theiler, his wife Silvia, and their five children spend their summers on Alp Äbnistetten, bringing about 50 Brown Swiss milking cows up from Hasle in mid-May and grazing them at 4,100 feet till marching them through Schüpfheim at the end of September.
That 135-day mountain season accounts for about half of his annual profit, notes Theiler. Working with cheesemaker Thomas Hofstetter, the Theilers produce about six wheels of cheese per day. Each wheel of their alpine cheese weighs about 6 kilograms (13.2 pounds) and represents 70 liters (18.4 gallons) of milk.
Fresh wheels are turned five or six times per day until they are mature enough to go into the aging cellar, where they are rubbed with saltwater periodically for months. The Theilers wholesale some of their cheese to a national supermarket chain after two months for about $6 per pound, or age it themselves for eight months and sell through local shops or direct to consumers for about $10 per pound.
"As soon as you put the word 'alp' on something, it captures the consumer's eyes and wallets," Reto Theiler says through a translator.
Hearts and minds. Alpine farms capture more than consumer dollars. They capture people's hearts, too.
In a country where farmers face constant pressure through ballot initiatives that seek to eliminate the use of pesticides or enact drastic animal welfare regulations, connecting with consumers is a matter of survival.
"I think the alpabfahrt is a nice meeting platform where city people and farmers can meet," says Markus Rediger, managing director of LID, the Swiss agriculture information bureau. "It is important that consumers and farmers can connect in real life, otherwise these worlds will drift further apart. And it is helpful to celebrate folklore and connect it with an event so we can keep the good traditions alive and involve young people to recognize the value of it and carry it into the future." ‡
Read More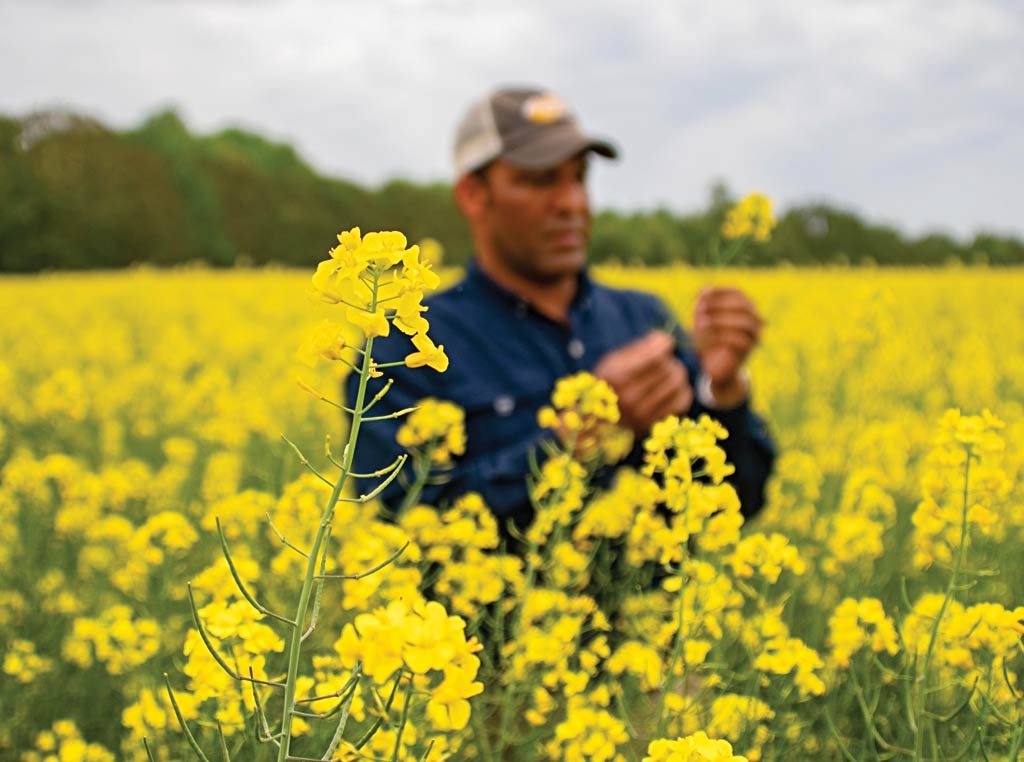 AGRICULTURE, EDUCATION
Dwindling But Determined, Black Farmers Seek A Brighter Future
Extra hurdles made Black farmers a scarcity. Those left seek ways to balance the playing field for future generations.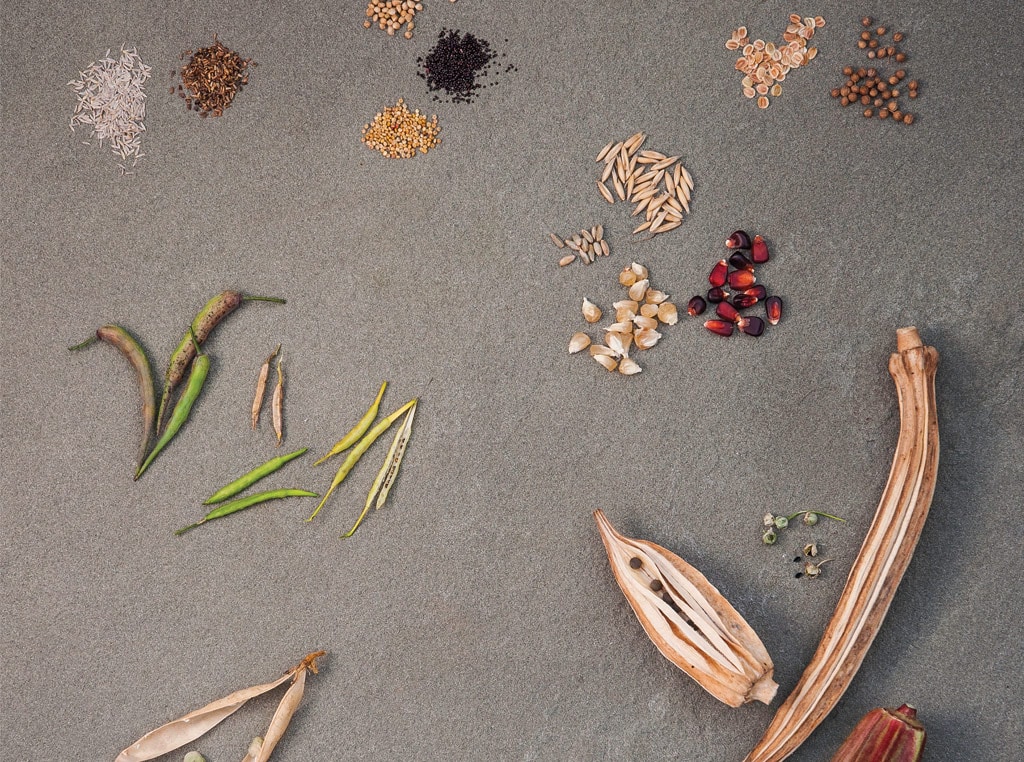 AGRICULTURE, RURAL LIVING
Seed Savers
Iowa-based seed exchange connects the world's gardeners.