Agriculture, Education
September 01, 2021
How's the Weather?
"We're in a full-blown weather market," Marty Colgan, a commodity broker based in the Chicago area, tells his Midwestern customers while giving daily prices in early June. "This is the way things are going to be for a while. Markets are going to be volatile with any changes in weather forecasts or big purchases."
If raising crops is like betting on the weather, the house is upping the stakes on each hand because the weather is changing.
The rainfall and temperature on your farm are changing, making production decisions trickier. Those weather changes on your farm and elsewhere are impacting not only the price you receive but also the ability to get the crop to market.
Transportation, marketing, and climate experts alike are asking farmers to think about how resilient your farming practices are to the changes that are occurring. Instead of just asking how's the weather, they want you to ask yourself: am I prepared for whatever the weather will be?
"There's not a whole lot you can do about Mother Nature, but what can we do to make sure that we're adequately prepared for it?" asks Mike Steenhoek, Executive Director Soy Transportation Coalition. "First and foremost, you look at the weather to know when you can plant or apply fertilizer. But broadening your perspective lets you know how the weather over there impacts what happens here: for example, if your transportation route is in danger of flooding."
An example of this occurred in 2005, when Hurricane Katrina halted barge traffic on the Mississippi and Illinois Rivers.
"Here's an event that happened 900 miles from the main soybean and corn production areas and had a seismic effect on market price," says Steenhoek. "A lot of farmers in the Midwest saw the price of their corn and soybeans delivered decrease pretty significantly because port terminals could not ship out or receive any grain. Many farmers turned to alternative markets such as rail, but the increased competition lowered the price there, too, all because of weather."
Non-isolated showers. Agriculture depends on the transportation system being reliable. "With more frequency, we are seeing it not be reliable," says Steenhoek. "Ports are dealing with more frequent and severe hurricanes, and the detrimental impacts we saw in 2019 on every single mode of transportation due to the extreme flooding was a real eye-opener."
One of Steenhoek's main responsibilities is to try to improve the resiliency of our transportation system so it can be reliable even when Mother Nature plays a royal flush.
"Looking back at 2019, I think a lot of farmers would have appreciated having a better forecast of what's happening," says Steenhoek.
"You could be more adequately prepared to empty flood-prone bins earlier, for example, if you had a better pulse on water levels upstream or ground saturation levels or the integrity of a levee."
One of the additional information sources you can take greater advantage of is your state's climatologist.
During a presentation to Illinois Farm Bureau Young Leaders, Dr. Trent Ford, Illinois state climatologist said, "My job, in this case, is to make you aware of things that are going on in the climate so you can make decisions about being more resilient to those changes." He also encouraged each farmer to call anytime with questions.
While 2019 will likely remain an outlier, climate projections indicate there will be more extreme weather in the future, according to Ford. "In certain areas of the world, we are seeing warming and drying. Here in the Midwest, we are seeing tremendous wetting along with increased winter and spring temperatures."
The data shows that, as a state, Illinois now receives five inches more annual rainfall than in the last century or put another way: "We now get about another month's worth of rain a year, and it mostly comes in the spring and summer," says Ford. "In fact, five of the top 10 wettest springs on record here since 1895 have occurred since 2009."
And it is true the moisture seems to come in larger rain events than in the past.
"The intensity of the precipitation is undeniable," Ford says. "We are not only getting more precipitation; we are getting a larger portion from events producing two inches or more."
Since 1989, the 24-hour rainfall total for a "100-year storm" has increased by an inch in northern Illinois, which Ford says means "instead of a 1% chance of getting six inches of rain in a day, it's now a 1% chance of getting seven inches." To put this into context, many young farmers in Illinois have experienced twice as many wet springs as they have dry springs since they were born.
"If you are deciding what hybrids and other production practices to use—and now know the roulette wheel is hitting black twice as often as red—then we all know what we're going to bet on," says Ford.
Long range. How do you prepare for whatever the weather will be week to week, month to month, and season to season? There is a way you can stack the deck.
"When it comes to climate change, I think about resiliency as things farmers can do in their fields to improve soil health and water management, like planting cover crops," says Ford.
"If you get three inches of rain in two weeks, previously that may have been in six half-inch rains but now it may come in three one-inch events. That also means you have more dry days in between," says Ford.
He explains that in the second scenario less water is likely retained in the soil for the crops and more topsoil can erode.
"By using cover crops to add organic matter and help reduce erosion, you also add water holding capacity, which means more of the three-inch total will remain available to the crop," he says.
Another way to hedge your bets is to diversify your marketing.
Advice from Steenhoek on how to avoid being sunk if a weather event would take out a transportation option is to "market throughout the year using multiple transportation modes. You cannot anticipate when a major event might happen, but this method prevents having all your eggs in that basket."
Along the same lines, Colgan says farmers can go one step further to protect their income. "The American farmer always figures out a way. Hedging on the Board of Trade opens up marketing advantages and gives you flexibility, especially during harvest when you can be otherwise limited on your delivery process." ‡
Read More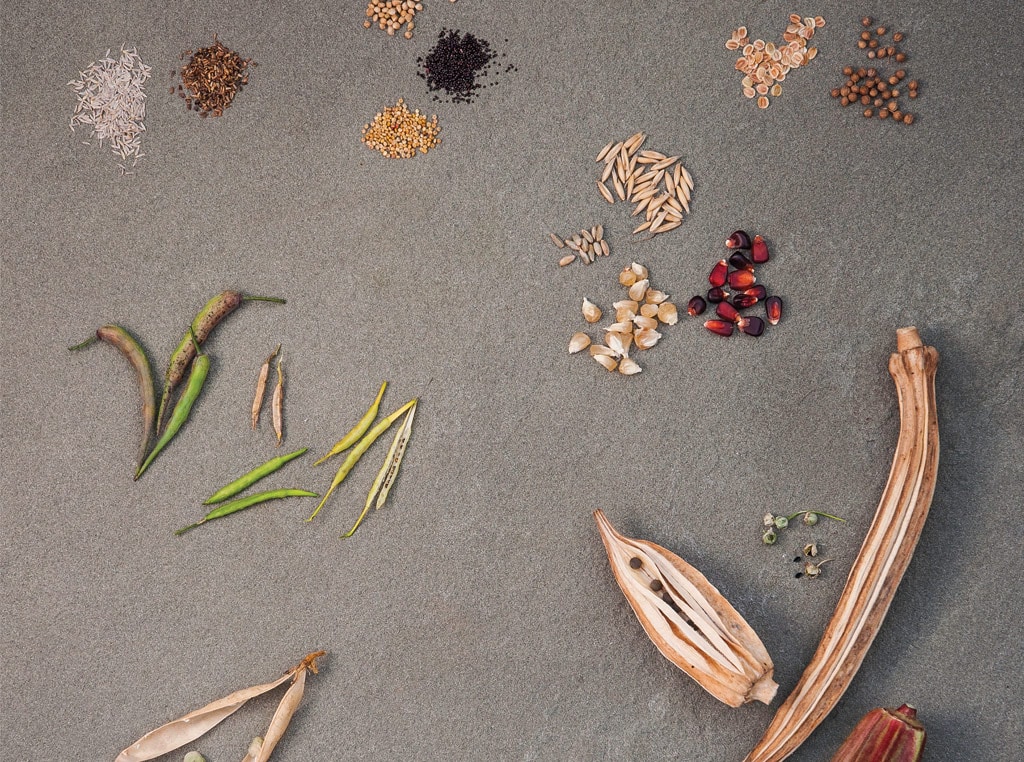 AGRICULTURE, RURAL LIVING
Seed Savers
Iowa-based seed exchange connects the world's gardeners.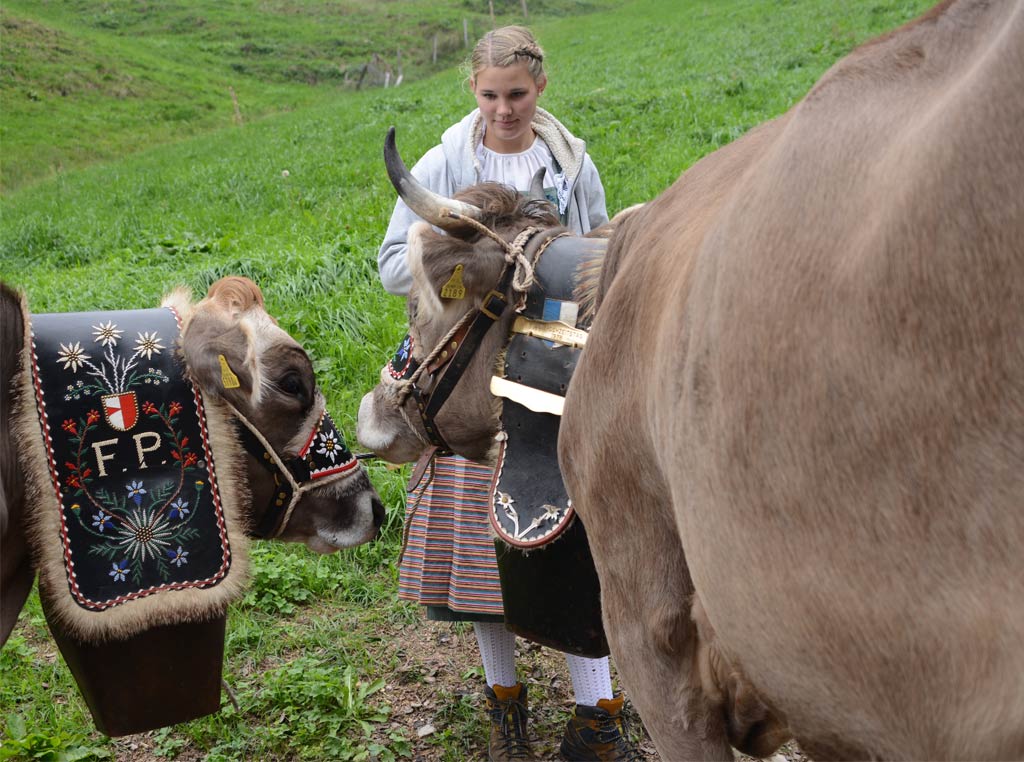 AGRICULTURE, RURAL LIVING
Down From The Mountains
Swiss cows parade to winter pastures.