Born to Do This
Fueling growth through a focus on safety

5 MIN READ
As the rising sun ushers in the start of another day, Mike Reinke, vice president of Prince Contracting, gazes across his company's vast jobsite, takes a deep breath, and waxes poetic on why he loves coming to work.
"Some kids want to grow up to build skyscrapers," Reinke says, raising his voice above the steady roar of passing traffic. "But I think the biggest sense of accomplishment comes from infrastructure. This is a road that so many people will use. I was born to do a job like this."
This sense of purpose has inspired Prince Contracting of Tampa, Florida, over its four decades in business and fueled its growth. And as its scope has steadily expanded, the company has remained grounded in what matters most: its people and their safety.

"At the end of the day, I know we are all working for our families. We're here to support the people we love."
Emphasis on safety
Robinson Boucan, area environment, health, and safety supervisor for Prince Contracting, is a pivotal part of the company's efforts to elevate safety.
"At the end of the day, I know we are all working for our families. We're here to support the people we love," says Boucan, nodding as he delivers the words. "The biggest priority for Prince is that everyone who comes here in the morning makes it home safely when the workday ends."
It's more than just a talking point at Prince. The company implements regular trainings and certification classes, covering everything from trench safety and crane usage to heat-stress awareness and first-aid skills. And this knowledge is reinforced in daily "toolbox talks," in which the crew members discuss every potential risk or hazard involved with the coming day's work.
Truly advancing its commitment to safety, Prince partners with Construction Angels, a nonprofit that supports families of construction workers who lost their lives on a jobsite. "It is a great organization because they are providing the support people need in their most difficult time, after the unthinkable has happened," Boucan says. "On top of that, they're spreading the message about making construction sites safer. We're proud to support that message."
Pushing forward
Peering around the sprawling jobsite, it's abundantly clear why a constant focus on safety is necessary.
As operators move earth, vehicles from the adjacent roadway pass at high speed, often separated from work crews by only a guardrail. Prince Contracting is widening a six-mile stretch of State Road 429, near Winter Garden, Florida, from four lanes to six. This segment of the project carries a price tag of $178 million, and local leaders and travelers are anxious for its completion.
A sense of urgency permeates the site as Senior Project Manager Neil Parekh keeps tabs on its many moving parts. A John Deere 524 P-Tier Wheel Loader and a Deere 450K LPG Dozer work in tandem, briskly moving earth and then precisely flattening it. The company also utilizes equipment from Wirtgen Group, including a concrete paver and a barrier-wall machine. Executing the project safely and effectively requires full confidence in every aspect of the operation, including the equipment.
"One of the main reasons we use John Deere and Wirtgen equipment is because of the absence of downtime," says Parekh, gesturing confidently toward the machinery. "If something breaks, it can potentially put our workers at risk, and that's something we avoid at all costs."
Leaps and bounds
As he discusses where the company is today, Reinke can't help but consider where Prince Contracting started.
The business was founded in 1983, starting with five employees and emphasizing heavy earthmoving projects. Prince now employs over 600 people and has expanded its expertise, focusing on a wide variety of civil construction and transportation projects throughout Florida.
Despite this success, company leaders take nothing for granted.
"Once you get complacent, you forget that those risks are involved," Reinke says. "This traffic never stops moving, and these machines don't stop moving either. You have to really reinforce safety every day."
As another grueling workday comes to a close, crew members prepare to pack up and head home, ready to return to their families safely. Another day in the books. One step closer to the finish line.
A look of pride stretches across Reinke's face as he ponders the impact the project will one day have.
"Tens of thousands of people drive this road every day," he says. "The work we're doing will benefit this community and support its growth. It's great to be a part of. I feel like it's what I was meant to do."
Prince Contracting, LLC is serviced by Dobbs Equipment, Riverview, Florida. Merrill, Wisconsin.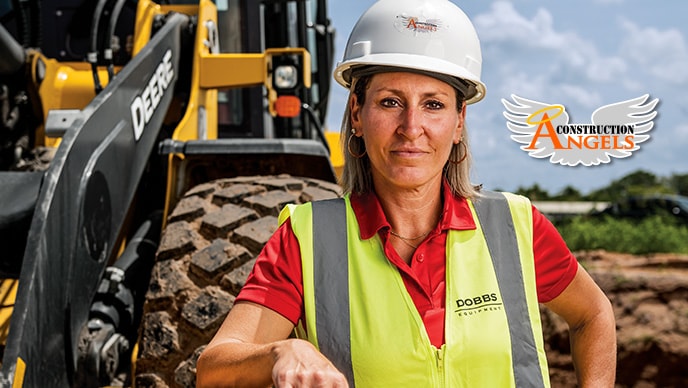 Support in the Toughest Times
Construction Angels is committed to helping families when they need it most.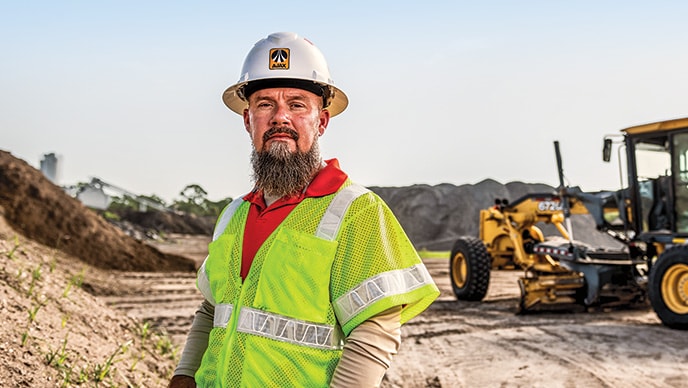 Coordinating the Chaos
By supporting its people and perfecting its processes, Ajax Paving has become a road-building force.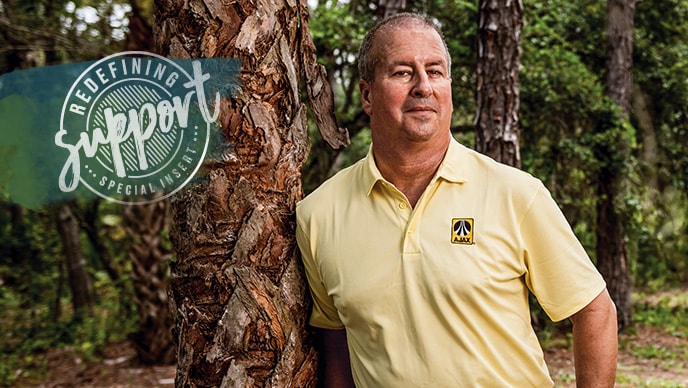 Speaking Up and Speaking Out
A Florida construction company has elevated its employee experience by emphasizing mental health.
Think readers would dig your story?
You could be featured in an upcoming edition of The Dirt. To be considered, just tell us a bit about yourself and your story idea by filling out this form.