Agriculture, Specialty/Niche
June 01, 2023
Past Meets Future
Ancient grains and new varieties meet on Washington farm.
Chimacum Valley Grainery operates at the intersection of farming and baking; the powerhouse grain fields of Washington's massive eastern spreads and the small, organic farms of its rainy western valleys; and cereal varieties both old and new. The operation combines cereal production with an on-farm flour mill, pasta making, and baking.
Grain has always been important to Keith Kisler, who founded Chimacum Valley Grainery with his wife, Crystie. He grew up in Washington's Columbia Basin wheat country on a farm homesteaded by his great-grandfather, which his brother and sister-in-law still operate. Two centuries ago, his forebears moved from Germany to farm in Russia at the invitation of Catherine the Great.
When Keith and Crystie set down roots near the town of Chimacum on Washington's Olympic Peninsula, grain was part of the plan—a big part, though cereals have typically been an afterthought in the area.
"All these farmers are growing grain as a rotation between their cash crops," Keith says. "Let's do something better than feed barley, something that's more centered on human consumption and the health of the soil, bringing back the stories of these ancient grains and heritage grains, and the story of combining Old World and New World breeding and farming techniques."
They started with a couple of acres of barley, and in the past two decades, the farm has grown into a patchwork of owned and leased fields that are home to vegetables, cider apples, university buckwheat trials, pasture, cover crops, and grain. In total, the Kislers produce cereals on about 60 acres per year, with a strong emphasis on no-till, cover crops, rotation, and soil health.
Breadlab. The Kislers have worked closely with Washington State University cereal breeder Steven Jones and his colleagues at the university's Breadlab. Breadlab's breeding program is dedicated to developing nutritious, sustainable varieties that grow well in western Washington.
"With the exception of one variety this year, everything I grow in the grain world is some derivative of their work," Kisler says.
That includes hulless Elwha River spelt, Estonian Sangaste rye, and one of the first commercial stands of Salish blue wheat, a perennial wheat variety. Kisler also plants Breadlab's "climate blend," a mix of spring varieties—including Eileen, named after his grandmother—designed to perform regardless of the weather.
"Growing these varieties all together in the same fields, they all have different characteristics and strengths and weaknesses, and they could really buffer against the harsh swings in our climate," Kisler points out.
Climate blend yields a flavorful, colorful flour, and it's anything but predictable. As a grower, miller, and baker, Kisler recognizes it as something that won't work for every bakery...but just might usher in a quiet revolution for small, local food systems.
"I think that's part of the beauty of it—asking the bakers and the pastry chefs to be more connected to what's underfoot, adapting their process, and being more nimble in how they're working with the grain," he says. "I think the relationship between the grower, miller, and baker can be more in dialogue with each other.
"It may not be the most efficient way to operate, but we live in a world where that can work in some environments and not work in others," he adds. "I think there's a place for both. It's not as if one is bad and one is good."
Chimacum Valley Grainery hauls some of its flour and pasta to customers in Seattle and the Puget Sound area, and he will ship product when necessary. But most of their customers are a stone's throw from the farm. That's just how Kisler likes it.
"I would prefer to sell my product locally as opposed to shipping it," he says. "My hope would be that there are more community mills around the country so people don't have to buy flour from somewhere else. They could buy it from their regional mill."
Kisler envisions a thriving local farm/food system that—like climate blend wheat—builds resilience through diversity.
"There's an inherent security in diversity, an inherent health that goes along with soil management and having multiple species growing in the ground at the same time," Kisler points out. "I like the fact that I'm growing 15 different crops at a volume that I can manage and sell locally. I can be part of the process of milling and delivering it to the local baker that I buy bread from. And the relationship—that's part of the diversity, too." ‡
Read More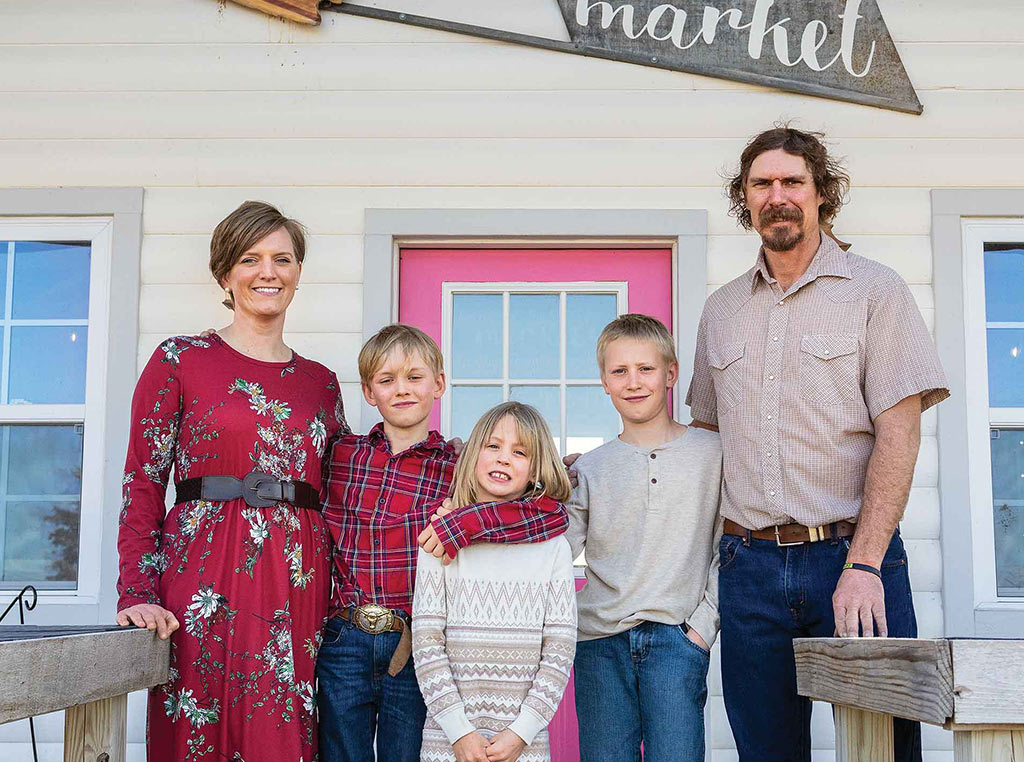 RURAL LIVING
Founded in Faith
A roadside business in Kansas ministers with food.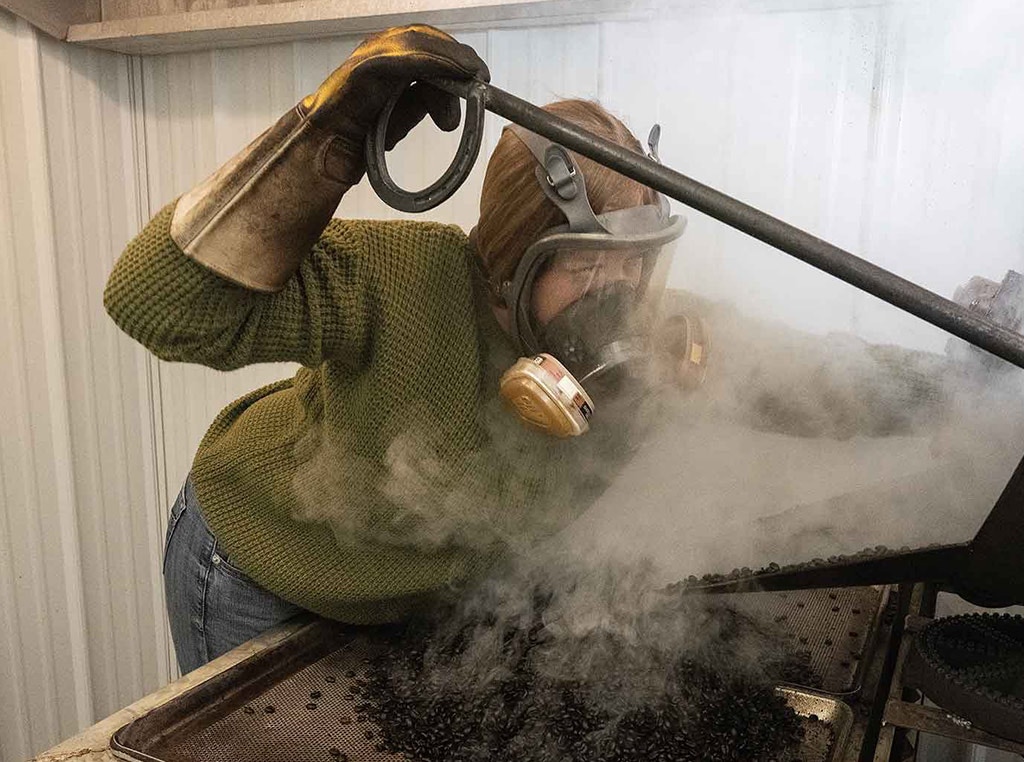 RURAL LIVING
A Cowgirl's Coffee
Cast iron roasting keeps the family home on the range.