Specialty/Niche
June 01, 2023
Outdoor Cooking
The humble outdoor barbecue is going upscale.
The scent of steaks cooking over a grill is in the air. Barbecue season is here, and enthusiasts across the United States and Canada are firing up their grills. The vast majority are using a cart-style charcoal or gas barbecue, however a growing number, like Jeno and Diane Eppel of Port Perry, Ontario, have gone upscale and installed an outdoor kitchen.
"We've always had this beautiful patio space with a table and a small umbrella," Diane says. "I thought wouldn't it be nice to expand this whole outdoor area and put in a lovely outdoor kitchen so we could use it in all weather."
"We're huge entertainers and I enjoy cooking," Jeno says. "So, after my partner and I sold our business in January 2021 and I retired, it was pretty clear to us that this would be a great thing to do. Now we often will host two or three families here, pop open a couple of beers and have fun making food. For about five months out of the year we'll often sit out here and chew away on the food and watch the Blue Jays or a hockey game."
Diane noticed how much Jeno loved cooking and was enjoying the new outdoor cooking space so she gifted him a series of master class cooking courses. Jeno's goal is to use them to expand his cooking repertoire beyond his usual go-to dishes.
An outdoor kitchen is defined as a place outside of the home to prepare and cook meals and be able to easily clean up afterwards. One would typically include a food preparation area, a grill, often a cooking burner and perhaps a pizza oven or a smoker. Beyond that they often come equipped with storage cupboards, garbage and recycling bins, a refrigerator, and a sink with running water.
"What really sets an outdoor kitchen apart from a cart model barbecue that you'd pick up from Home Depot is the size, storage, functionality, and how it allows you to engage with your guests," explains Ryan Prendergast, vice president of Garden Living Outdoor Kitchens, an outdoor kitchen design and manufacturing company in Pickering, Ontario. "A standard, standalone cart grill tends to be in the 30-inch range while the most common size installed in an outdoor kitchen is 36 inches."
The sky's the limit on what can go into an outdoor kitchen. Anyone putting one in goes through a similar process as someone installing a full interior kitchen, says Prendergast.
How will you use it? "When a new client comes in, they'll typically want to start by discussing appliances," Prendergast says. "At this stage they've not really thought through how they plan on using the kitchen. They just know they like to cook steaks, burgers, hot dogs, and the occasional breakfast. So, taking that as a starting point, we guide them through the process. Are they planning to entertain outdoors, or do they literally just want a nicer barbecue than they have now? If they're creating a centerpiece for their entertainment space, they need to think about their food prep and serving areas, cabinetry flow, storage, pullout waste and recycling."
"We did our research and the very first time we went and visited a place, the sales guy asked, 'what is it you want to do?'" Jeno says. "My daughter Jill jumped in and said, 'I want to make pizza.' So, we got the pizza oven, we got the barbecue that allows you to grill, to deep fry, make pasta, or boil vegetables. We added a fridge and a warmer. We didn't put in any plumbing because we're not that far from the kitchen."
Not having a sink made the kitchen design a lot simpler, Prendergast says. If you live in a northern climate, like Canada's, you can never forget that anything included in an outdoor kitchen has to be able to withstand harsh winters.
"Anything that has running water like sinks or ice makers, will need winterization," Prendergast says. "Waterlines need to be blown out and antifreeze needs to be poured into the drain assembly to make sure they aren't blown apart when it freezes. All materials need to be able to stand up to the elements. Our cabinetry is made with rugged materials that won't get mold and mildew, warp, fade, or rust. Garbage and recycling bins come with locking mechanisms that make it very difficult for raccoons, bugs, and other critters to get into them."
Outdoor kitchens are luxury items. They'll typically be pricier than a new indoor kitchen. The cheapest outdoor kitchens are masonry, built with brick and stone and the appliances sit on top. Most kitchens though will run in the $1,500 to $3,000 per linear foot range, but Prendergast has created some that came in north of $100,000.
Jeno found he had to go through a learning curve before he became familiar with his new high-end grill. Mastering the art of making pizzas is a lot trickier than expected, too.
The Eppels love their outdoor kitchen so much they've decided to install a second one at their cottage. Jeno says he would 100 percent recommend installing one if you have the space for it and deep enough pockets to afford one. ‡
Read More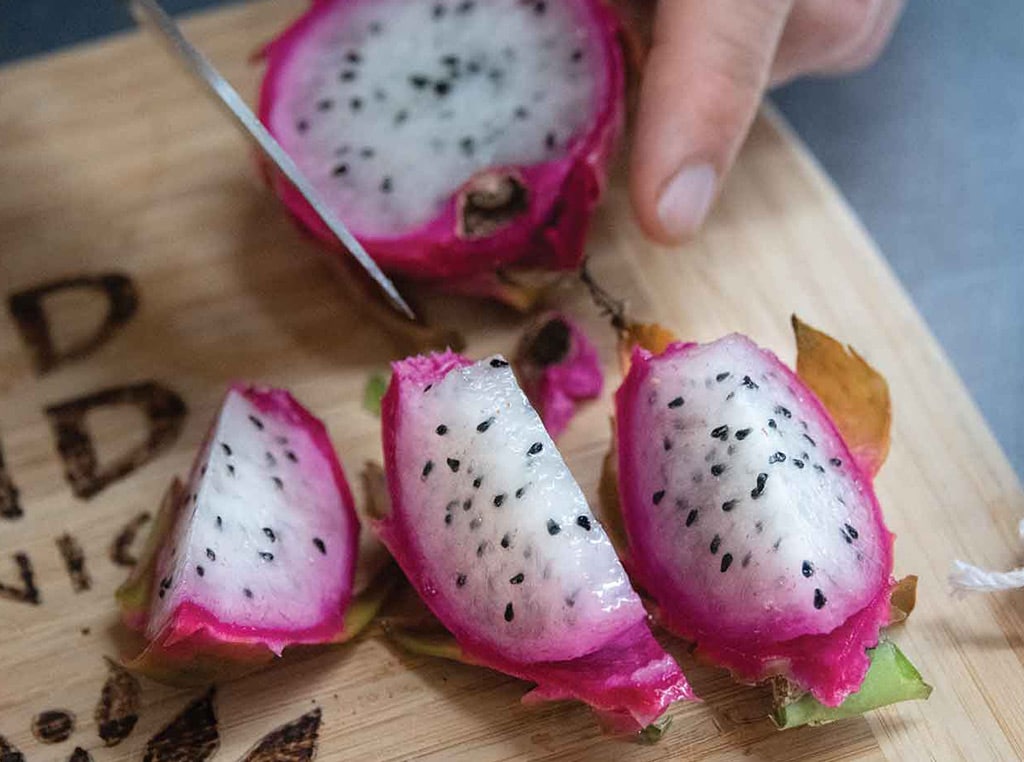 AGRICULTURE, SPECIALTY/NICHE
Exquisite Taste
Rare fruits offer exciting challenges.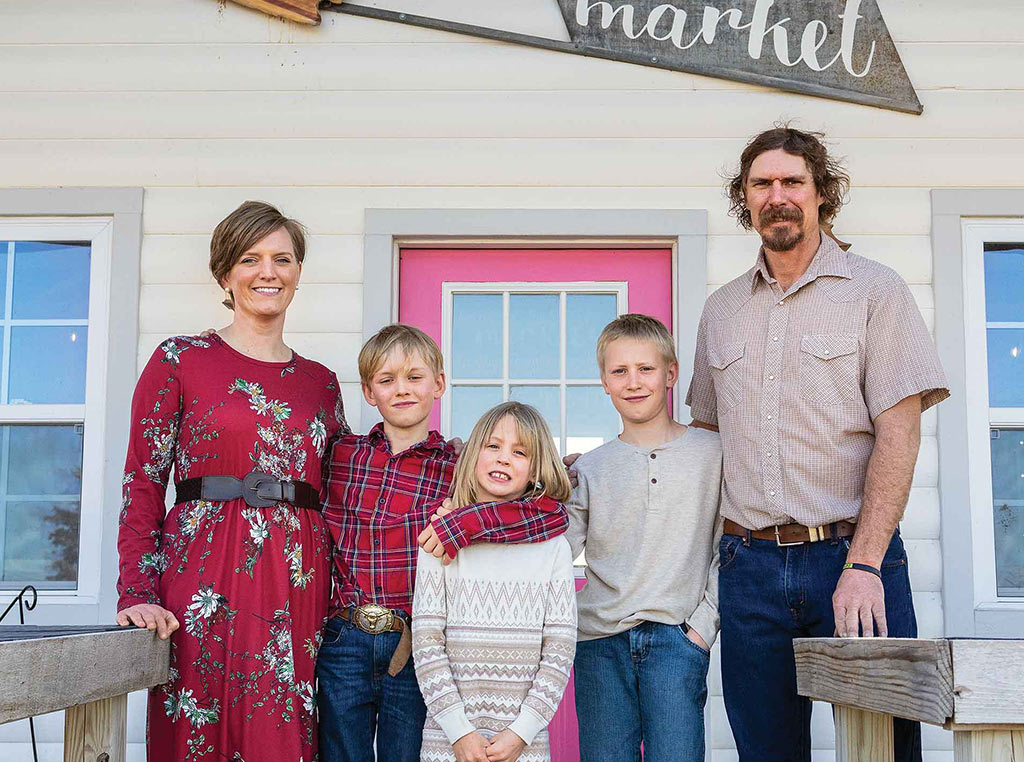 RURAL LIVING
Founded in Faith
A roadside business in Kansas ministers with food.