Agriculture, Sustainability
April 01, 2023
Woven Together
Strong ties bind historic mill with local sheep industry.
Since the days of the last of America's range wars between sheep herders and cattlemen in Oregon's high desert, the fates of some of the state's most venerable sheep ranches and the world-renowned Pendleton Woolen Mills have been woven together. Theirs is a story that starts in the early 20th century, traces the highs and lows of the nation's wool industry, and looks confidently to the future.
"Our brand has grown up with many of these ranching families that are fourth and fifth generation as well and have provided us with wool for all these years," says Bob Christnacht, executive vice president of marketing and sales at Pendleton Woolen Mills. "This wool shirt maybe came from the same wool, the same family farm from a hundred years ago, making the shirt that my great-grandfather wore."
When Clarence, Roy, and Chauncey Bishop bought an idled woolen mill in Pendleton, Oregon, in 1909, they were expanding their family business to a bustling railhead for lamb and wool. They picked up the previous owners' market, making blankets and robes for local Native communities. In 1915, they purchased another mill near Portland, Oregon, and began producing clothes, too.
Wool was booming then. Two world wars created demand for millions of uniforms and blankets, and tons of lamb and mutton. Suits, hats, and home goods were crafted from wool. America's sheep numbers peaked in 1949 at 49 million head. For the next couple of decades, wool remained hot.
Rosie the Riveter wore wool work shirts in the factories and shipyards of the 1940s, notes Christnacht, and when millions of women moved into office jobs, Pendleton's top business was women's suits. In the '50s and '60s, California surfers adopted Pendleton's "board shirt" (in fact, the Beach Boys' original name was The Pendletones).
But competition from synthetic fibers in the '70s and cotton casual wear in the '80s shrank the wool market dramatically, while labor costs and environmental regulations pushed most wool scourers, spinners, and weavers offshore. Pendleton pivoted back to blankets and grew its home division. Meanwhile, high labor costs, falling profits, lost subsidies, and predators pushed many producers out of sheep.
Today, Pendleton is among the last woolen mills in the country, and the U.S. is home to just 5 million sheep.
On the range. Glen Krebs, whose family has been running sheep since before WWI, is sheep manager for the Cunningham Sheep Company. He says the Targhee and Rambouillet ewes traveling the 65 miles between summer range in the Blue Mountains and Cunningham's winter range outside of Pendleton are ideal for the trip.
They've got good feet and big, sturdy frames that put out hefty lambs when bred to Blackface rams. They're good mothers that share a strong herding instinct, reducing their vulnerability to predators and making them easier to manage. Krebs selects for open faces instead of a curtain of lush curls hanging in front of the sheep's eyes that can cause "wool blindness."
And their wool is consistently in the 21.5 to 22 micron range, which puts them between Australia and New Zealand's super-fine Merino fiber and coarser wool used for blankets. In short, it's ideal for shirts.
U.S. wool now represents 30% of Pendleton's purchases; most of the rest is from Australia, New Zealand, Uruguay, and Brazil, says Dan Gutzman, Pendleton's wool department manager. Cunningham Sheep Co. and other American ranchers also provide a consistent fiber, which is highly prized.
"In the production mill, we've been using these wools for a hundred years," Gutzman says. "I've got that nice, homogeneous blend to send to the mill so we can be efficiently making these fabrics. So it is absolutely a benefit to us to have these long relationships."
Mutual interest in longevity sets a positive tone, adds Krebs.
"When times are tough, they're still there for us, and they've done the best they can with giving us a fair market value," he says. "You don't get relationships like that very often."
Pendleton and its wool suppliers are teaming up now on animal welfare and environmental certifications. Those add appeal for consumers who are seeking eco-friendly, long-lasting alternatives to "fast fashion," notes Rita Kourlis Samuelson of the American Sheep Industry Association.
"Wool is renewable, it's sustainable, recyclable, and natural," she says. "That's old news, but it's new news in the current environment for sustainability.
"Wool is a high-performance fiber," she adds. "A lot of the other fibers try to do one thing wool does. Wool does it all."
Wool can even be treated so it's machine washable. In short, it's perfect for today's market.
Notes Krebs, "Natural, I think, is the biggest thing. You can't get more natural than what we're doing." ‡
Read More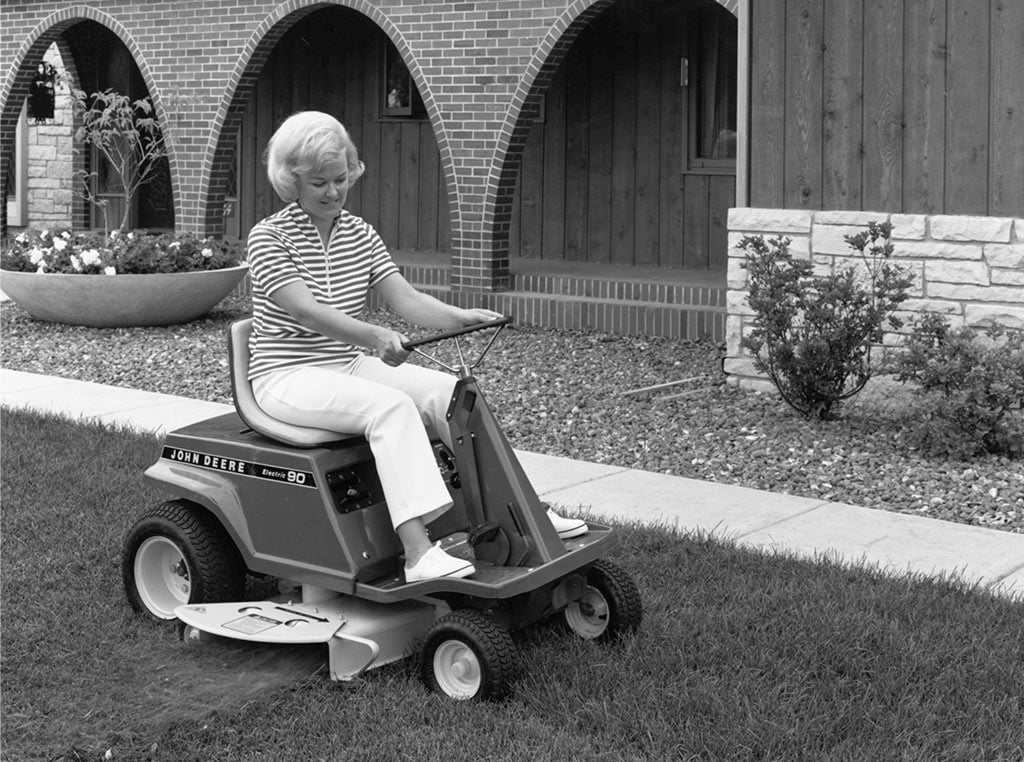 RURAL LIVING
John Deere: 60 Years of Making Tall Grass Short
Residential lawn equipment—a John Deere milestone.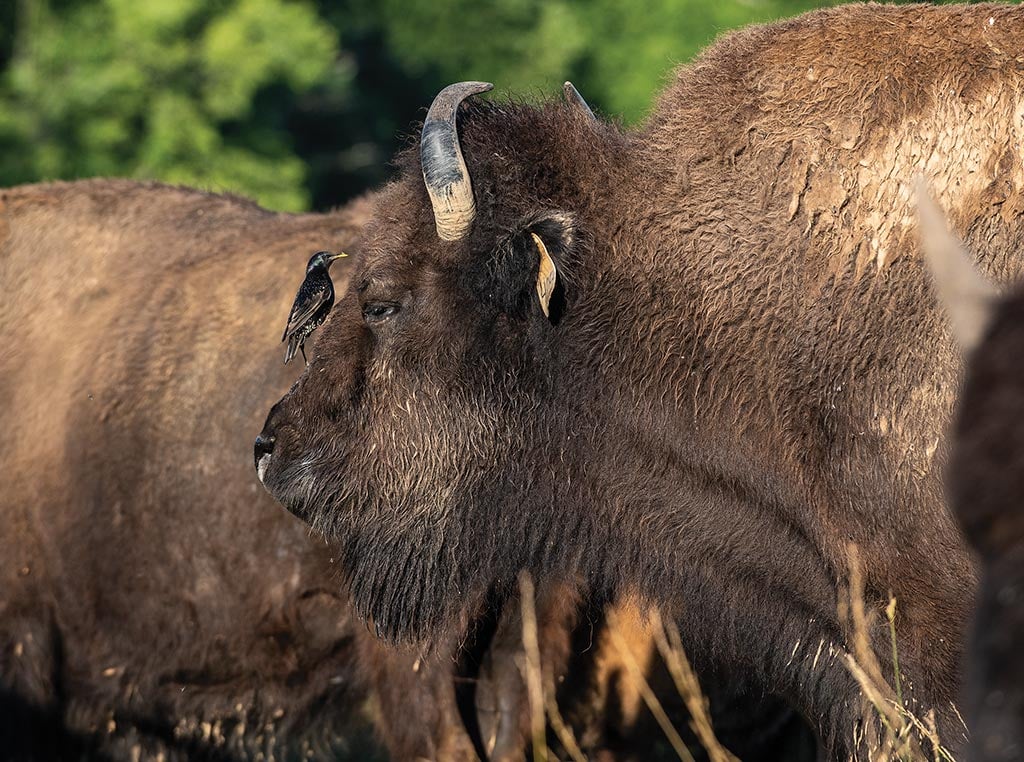 SPECIALTY/NICHE
Untangling Sustainability
Philanthropist-owned Woodland Farm works to hone and share how to sustainably produce heritage stock.