Education, Rural Living
April 01, 2023
Trees for Tomorrow
Selecting tree species for 2050 and beyond.
An ancient Chinese proverb says the best time to plant a tree was 20 years ago, the second-best time is now. But what kind of tree should you plant?
The answer isn't clear. Trees take decades to mature and the climate is changing. A seedling that thrives in a region today might be poorly adapted for it as it reaches maturity in 2050.
"For the longest time it was thought that you should only plant trees that were grown from seeds that were collected in the area, but with climate change that's no longer the case," says Maureen Jacques, director of sales and business development with Ferguson Tree Nursery in Kemptville, Ontario. "People in the Ottawa, Ontario, area, for example, shouldn't feel shy about planting trees that are from zone 34 or more of the Carolinian species. Species like Ohio Buckeye or Flowering Dogwood used to be very borderline here and had to be planted in very protected areas. But what we're seeing with climate change is you can plant them in open areas now and they'll be fine."
Gardeners push plant hardiness boundaries. It's common for serious Canadian gardeners to grow banana trees in pots. But for most homeowners, climate change is making choosing trees for tomorrow fraught with uncertainty.
Research scientists like Dan McKenney and John Pedlar with the Great Lakes Forestry Centre in Sault Ste. Marie, Ontario, have been trying to take some of the guess work out of the equation by updating Canada's Plant Hardiness Zones. They've created a website (http://planthardiness.gc.ca) that allows people to check what the range of hundreds of different tree and plant species may be in the coming decades under several different climate models. Their work is part of a North American-wide effort to map out the climate ranges of thousands of plant species.
"We've collected thousands of longitude and latitude observations of where things grow from locations across Canada and the United States, including more than 500 tree species. Sources include organizations like the Nature Conservancy in the U.S., the U.S. Forest Service, Botanical Gardens, provincial forest agencies in Canada, and even from master gardeners, local naturalists, and horticulture clubs in some cases," McKenney says. "Then, we took that data and used it to map where each species might be climatically suited in the future using several different Intergovernmental Panel on Climate Change (IPCC) emission scenarios. All these can be seen on the web site."
What about peaches? Curious to know if you will be able to grow peaches in your area in 2050? Look up the scientific name for the common peach, Prunus persica. Go to the plant hardiness website, select 'Species-specific Models and Maps,' choose the map and model you'd like to explore, and enter the scientific name into the search field. From there you can see its current distribution map and what its future may look like under different models. The current model shows the heart of peach country stretches roughly from Eastern Missouri through to Western Pennsylvania. However, in the midrange (RCP4.5) CanESM2 climate model, by 2050 their climate range will have shifted north and east to the east shore of Lake Michigan, Southwestern Ontario and the St. Lawrence Valley.
If you look up apples, Malus pumila, then under the same scenario, it's quite possible that Canadian gardeners will be growing apples around James Bay in Northern Ontario and Quebec and American gardeners might be growing them in Alaska. But while gardeners can afford to take chances with plant hardiness, they are only planting a couple apple trees. It's a very different level of risk to plant thousands for an orchard.
"You have to keep in mind that climate is not the same as weather," McKenney says. "It's not going to be a smooth road to a warmer planet; the weather could be quite volatile. Extreme minimum temperatures haven't changed that much in Eastern Canada."
Ottawa may be getting the same number of extreme heat days in 40 years that Virginia gets today, but the odds are very good the city will get a few weeks of traditionally cold Ottawa winter weather now and then. That's why it may be best to err on the conservative side when it comes to selecting a tree from outside of its range because they have to be able to survive the next 20, 30, 40 years while the climate warms. Species not adapted to northern extreme lows can be badly damaged by a hard, late-spring frost.
"But there are forest species, like White Pine, that actually grow in Virginia and at Timmins in Northern Ontario," Pedlar says. "They're genetically adapted to quite a broad range of climatic conditions. So, it's quite low risk to take some of the genotypes from further south and move them further north."
"We're very confident we've robust data for individual tree species but it's important to note it only covers climate," McKenney says. "You still need to do your homework on what kind of soil conditions are best suited for each species. ‡
Read More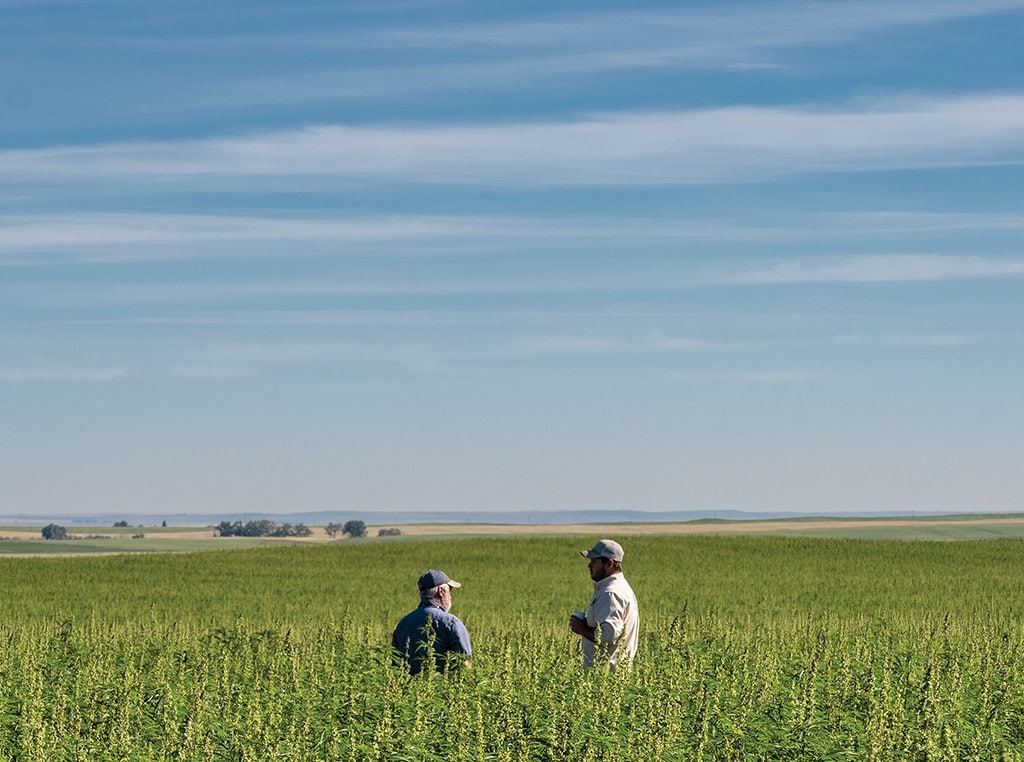 AGRICULTURE, FARM OPERATION
Delivering Montana's Hemp
Processing facility puts Montana hemp products on the shelves.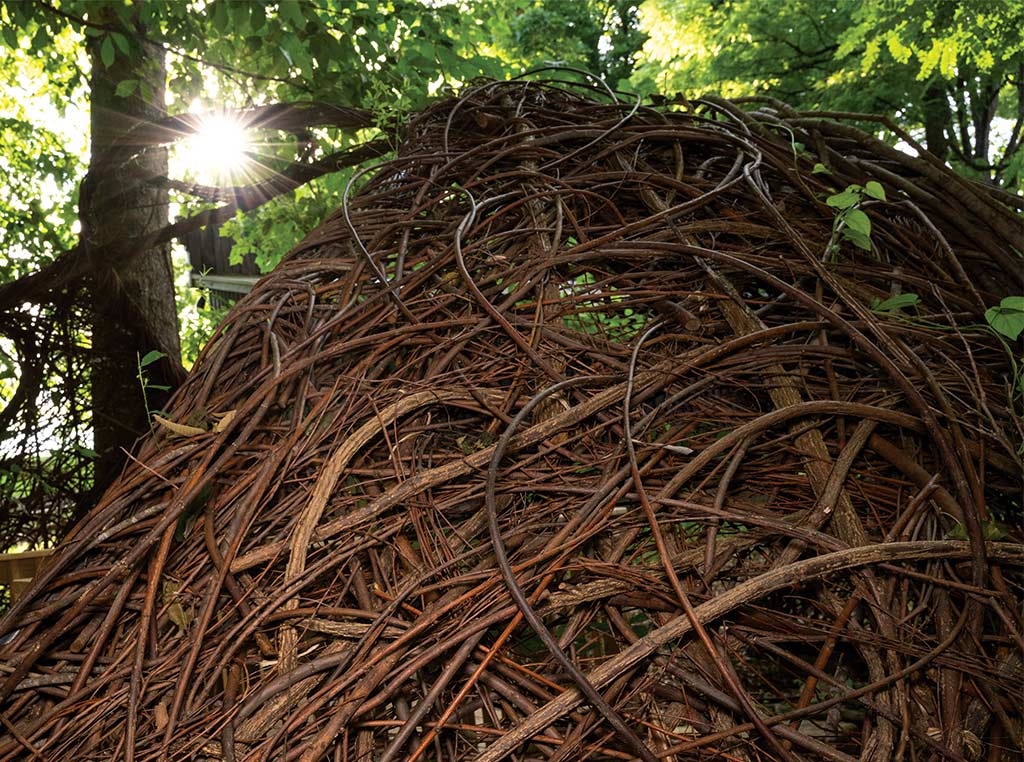 RURAL LIVING, SPECIALTY/NICHE
Wandering with Willows
Artist rekindles nomadic tradition of willow weaving through woven installations.