Rural Living, Specialty/Niche
April 01, 2023
Rolling With It
Family cinnamon roll recipe creates memories for four generations.
The sense of taste has been described with five basic qualities: sweet, salty, sour, bitter, and savory. I think there are actually six, and I wager the extra one may be the most powerful—that of nostalgia.
Several university researchers collectively have described nostalgia as "a sentimental longing for one's valued past, entails positive bitter–sweet affect, and refers to momentous occasions where the self and close others come together." The research on nostalgia's impact also shows it creates social togetherness and adds meaning to life.
Nostalgia can be triggered in many ways, including through an emotionally linked smell or flavor. In a 2015 study led by Virginia Commonwealth University researcher Chelsea Reid, cinnamon-heavy pumpkin pie spice and apple pie topped the list of nostalgia-inducing food.
Lots of cinnamon. John Francis has worked for decades to create connection and meaning through his cinnamon rolls.
The story goes that when John moved into a shared house in 1975 as a University of Illinois graduate student, there was an expectation to step-up his cooking skills.
"I needed a signature dish," he recalls.
His housemates were known to be good cooks, and they shared the kitchen responsibilities. One of the young men cooked supper and provided breakfast for the others Monday through Friday each week.
"While we were in the car right after securing my room in the house, I asked my mom about making her cinnamon rolls." His mom, Helen, was an expert in the kitchen, and testing and perfecting recipes was her thing. She had run a cooking school and was a test kitchen home economist. Her cinnamon rolls were a staple for every Francis special occasion.
Having never made them himself before, he was confident they would be the ticket to his new housemates and campus friends welcoming him into their fold.
"Any holiday or after a tragedy or something, Mom made cinnamon rolls. They were the perfect dish for me to carry on," John says, pleased with the foresight of his younger self.
Thinking he needed to tweak the recipe enough to make them his own, he took a note from a popular pizza place on campus. "Garcia's Pizza had whole wheat crusts. They may have been the only ones doing that back then. It was good, so I added whole wheat flour into Mom's recipe to make it mine."
Nostalgia baked in. It took a few batches with his mom's coaching to get the rolls to turn out just right, but decades and countless batches later, John has perfected the art and science of making cinnamon rolls for his loved ones. Now, nearly everyone in his life expects him to make them for any special occasion.
His goal of creating connection and meaning—the basis of nostalgia—through his cinnamon rolls has clearly been accomplished.
"Any time food was an order, in the Midwest way, it was cinnamon rolls from us. For a number of years, people would say to me 'you are doing cinnamon rolls, right?' It just became expected," he says proudly.
His wife Jane's sister, Colleen Colgan, recalls many Christmas mornings in central Illinois when John would wake up early—maybe even before Santa arrived—to start the dough so the rolls would come out of the oven when everyone was ready for breakfast.
"Here's what I've learned: do them consecutively. Make the dough. Let it rise two or three hours. Make the rolls. Let them rise two or three hours. If you go any longer than that, they just aren't nearly as good. I'd rather get up at three in the morning to start than do the dough the night before," John explains, adding that the process is like therapy for him.
John's children also have developed a deep love for his now-famous rolls and have started to make them, too.
To ensure their success, he typed up two pages of detailed instructions—including the back story and exactly which utensils to use when—for each of his three children and gave them proper rolling pins so they could make rolls for their families and friends.
And now, John is teaching the grandchildren the finer details of the process. This past holiday season, Jillian (the two-year-old daughter of John and Jane's youngest, Sheila and her husband Zack) had her maiden voyage with Papa's rolling pin.
"She didn't really know what we were doing; she was just having fun doing stuff with me—happy to be involved, have the apron on, use the rolling pin…" John says. Jillian's parents add Papa is her favorite person. "But for me, it was like: oh my gosh! This is so cool! It was pure fun to make them with her for the first time."
John also says each time he makes a batch he remembers his mom in a special way; she died 10 years ago. He was wearing his mom's apron while he and Jillian made their first batch. ‡
Read More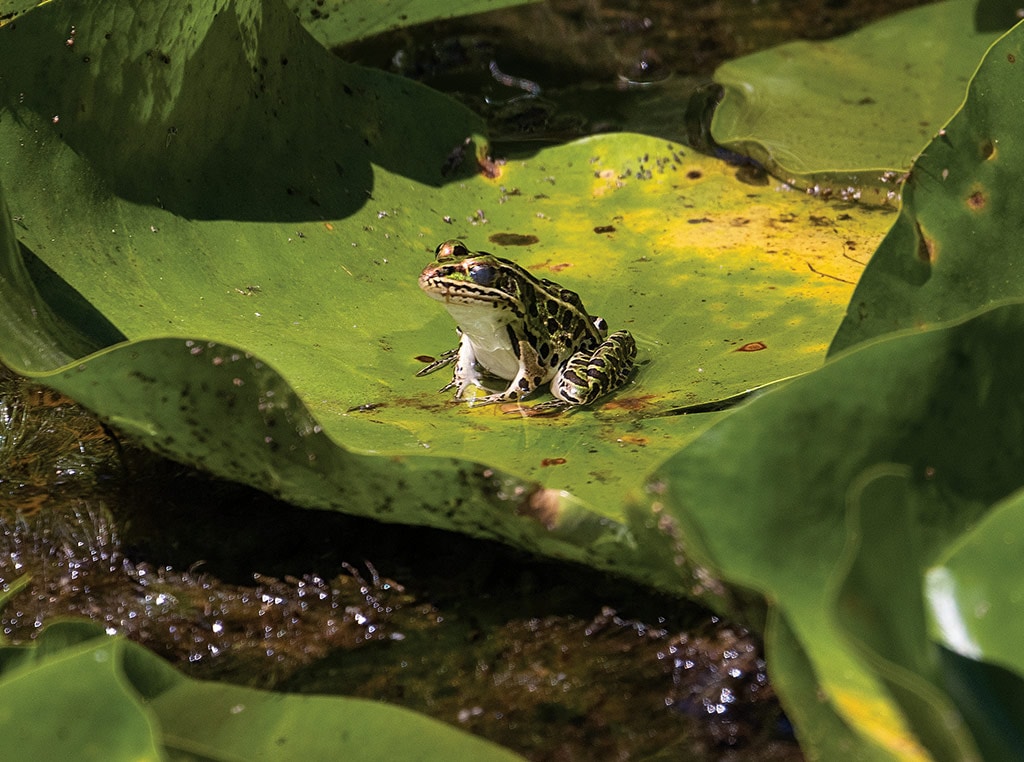 RURAL LIVING
Frog Gardens
Living with a few ribbits pays enormous dividends.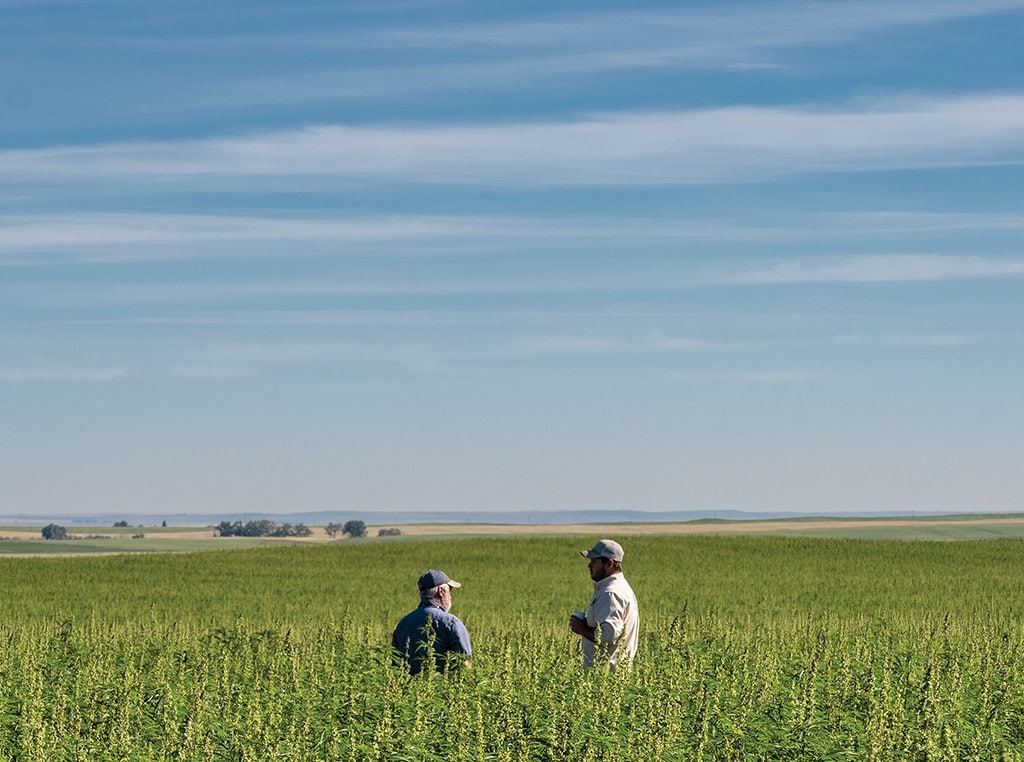 AGRICULTURE, FARM OPERATION
Delivering Montana's Hemp
Processing facility puts Montana hemp products on the shelves.