Agriculture, Farm Operation
April 01, 2023
Ninth Generation Farmer Builds From Square One
Striking out on his own, this young farmer bought his first land as a college sophomore.
Self-sufficiency is a Ragland family tradition. Leanne and Caleb Ragland's 12-year-old son, Charlie, managed all unloading at their Magnolia, Kentucky, farm's grain facility for the nine-day, 1,200-acre 2022 wheat harvest.
With such experiences under his belt, maybe he'll have the confidence to start his own farm in a little less than a decade. That's what his father did. Caleb purchased his first farmland in 2005 as a 20-year-old college sophomore.
"It's a disservice to kids to not let them have responsibilities," Caleb says. Responsibilities lead to independent thinking, which is what had Caleb starting his own operation as a young man instead of waiting decades to take over the family farm.
"Our family has been farming this area for 214 years. That's a long tradition of farming. I knew I wanted to farm too, but I wanted to do it my own way," Caleb says.
Early initiative meant he and Leanne were able to hit the ground running. They started farming full-time on their own immediately after college graduation in 2008.
Business minded. Starting a farm from scratch is no small task. The Raglands utilized a Farm Service Agency (FSA) beginning farmer direct loan and used three local banks as they built their farm. "Our goal is to buy a farm every year if it works out," Caleb says. The purchases aren't large, necessarily. The family prefers small but steady growth.
Incremental growth allows them to develop the often-marginal acres they pick up and carefully manage production.
"We're farming for profit. I have a payment on every acre I farm be it a mortgage payment or rent. The farm is our only source of income, so we have to maximize profitability on every acre," he says.
It helps to work with local banks. "The people know us and understand what we're trying to accomplish," Caleb says.
The Raglands use no-till and conservation practices such as erosion catch dams to farm highly erodible acres previously only suitable for pasture.
Winter wheat double cropped with soybeans and cover crops keep erosion in check, too.
Tons of on-site storage—some built with FSA facility loans—allow the Raglands to control costs.
"We can buy propane, chemicals, fuel, nitrogen, just about anything at off-season rates. I can store a year's worth of fuel and liquid nitrogen," Caleb says. It was a practice that paid double when supply chain issues hit.
Significant grain storage means crops stay on-farm until markets are ideal. Bins also house value-added crops such as seed soybeans.
Teamwork. Leaning heavily on high-quality employees, consultants, agronomists, and peer groups keep the Raglands' farm in efficient, effective production.
They hired on a former commercial spray applicator.
"Having an expert sprayer on staff means inputs are applied correctly and timely maximizing our investments," Caleb says.
When not applying their inputs, their applicator does custom work for added farm income.
After participating in the Kentucky Corn Growers' CORE Farmer Program, Caleb and some friends started their own peer group.
"The experience taught us farmers need to find ways to collaborate. We need to share what we're doing and help each other," he says. The group includes eight families producing anything from livestock to watermelons.
"We're very transparent. We look at each others' books, share human resource struggles, and bounce agronomic ideas off each other. We have a mutual drive to do better, and collaboration helps," he says.
Caleb and Leanne want their kids to gather off-farm experience, too. College or an outside job will be a partnership requirement.
"We welcome the opportunity to farm with them as equals one day. We want them to have input and bring knowledge that makes the whole farm better," he says. Or maybe they'll strike out on their own, like their parents did. ‡
Read More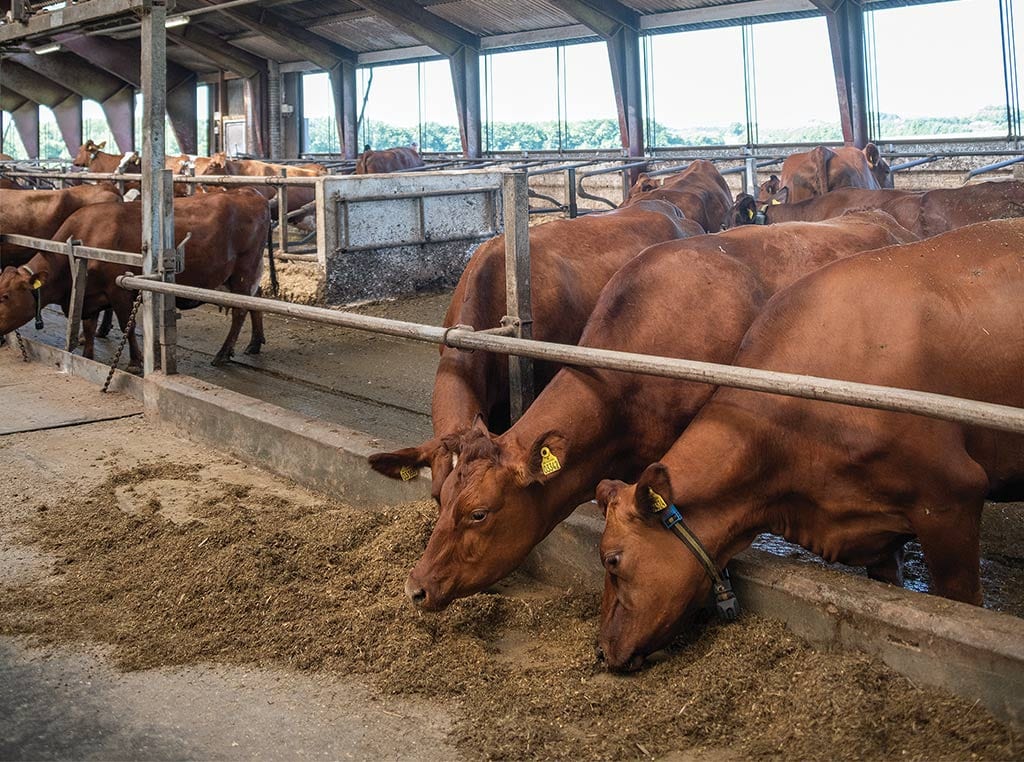 AGRICULTURE, LIVESTOCK/POULTRY
Barn with a View
3-D cameras provide intel on cow health and feeding.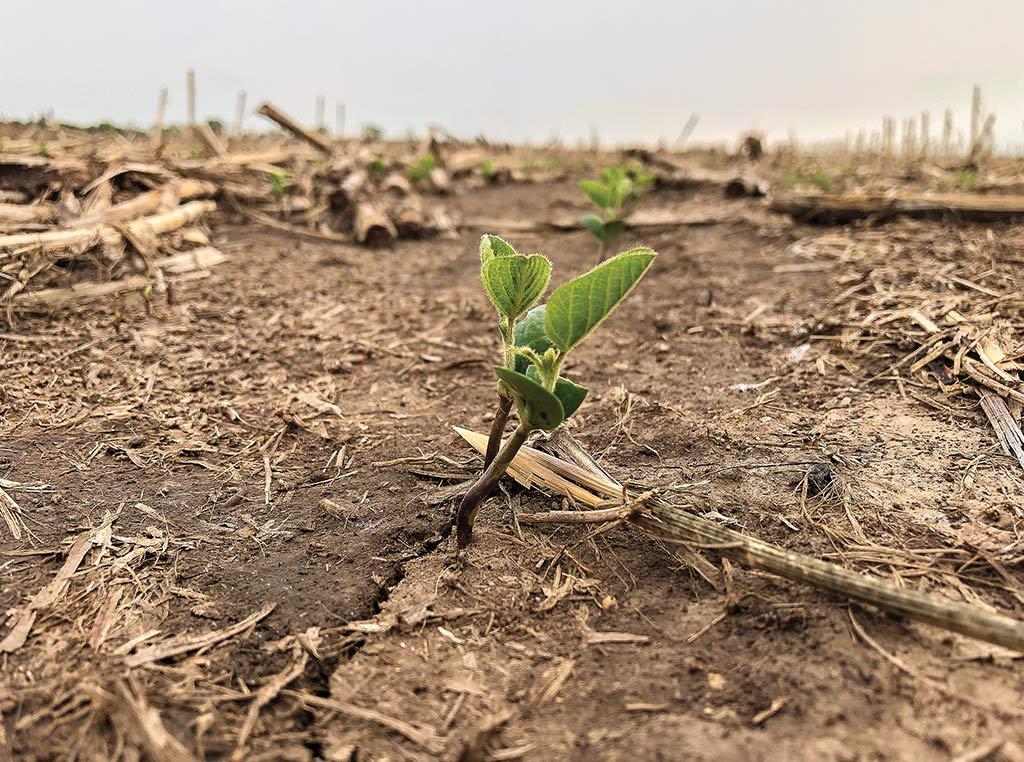 AGRICULTURE, FARM OPERATION
How Low Can You Go?
Maintain soybean yield with fewer seeds per acre.