Agriculture, Farm Operation
April 01, 2023
Gold in the Fields
Management tweaks boost wheat yield potential.
The way Romulo Lollato sees it, the genetic potential of dryland wheat varieties in Kansas is 75 bushels per acre; yet, the national winter wheat average yield is 47 bushels per acre.
That 28 bushel per acre difference is a result of agronomic management practices, reckons Lollato, the wheat and forage specialist at Kansas State University.
"There's a gap there that we can make up. The genetic potential is already there," Lollato says.
Some growers push for high yields each year and pay good money to do so, spending more on fertilizer, crop protection products and other inputs. That investment doesn't always pay. However, the researcher says the average farmer could reap 10 to 12 bushels per acre more each year by tweaking a few practices.
His research is based on several years of data from the National Wheat Yield Contest plus surveys of nearly 700 Kansas wheat farmers. It is sponsored by the Kansas Wheat Commission's wheat checkoff.
Lollato and his research team divided the respondents into low, average, high, and very high yield protocols and divided Kansas into three regions: western Kansas, which is typically dry and cooler in the fall; north central Kansas, which receives more moisture and is cooler; and south central Kansas, which is warmer in the fall and receives the same precipitation as north central Kansas.
High-yielding farmers in all three regions applied phosphorus as starter fertilizer, in the furrow or broadcast on the ground before planting, and used foliar fungicides to thwart diseases.
Date and rate. In western Kansas, top yields were planted on or around September 28, with a yield penalty of three bushels per acre per day if planted after October 10. In northern and southern Kansas, growers can achieve maximum yield when planting on or around October 7 and October 10, respectively. They can plant until November 1, after which the yield penalty is two to three bushels per day, he says.
"They don't need to be in their fields as early and can still reach maximum yield potential," he says.
Lollato notes high-yielding growers in western Kansas planted more than 61 pounds of seed per acre, whereas south central and north central farmers planted an average of 80 and 83 pounds per acre. However, high-yielding producers applied ample nitrogen to obtain maximum yield: 60 pounds in western Kansas; 100 in south central Kansas; and 90 in north central Kansas.
Finally, growers achieving top yields applied foliar fungicide twice: when the wheat greens up in the spring (at Feekes Growth Stage 5) and again at flag leaf (Feekes Growth Stage 9).
Applying fungicide to varieties susceptible to diseases resulted in greater biomass, and yield-boosting light interception thanks to more leaf tissue, Lollato says.
Sulfur strategy. Since the 2000s, sulfur deficiency is a growing problem in wheat fields. An essential nutrient in photosynthesis, wheat uses about 0.08 pounds per harvested bushel. Symptoms of sulfur deficiency include light green upper leaves in the crop in early spring (not to be confused with nitrogen deficiency, which shows as light green lower leaves).
Left unchecked, lack of sulfur alone will result in less biomass, inhibiting light interception, and ultimately, fewer wheat heads per acre.
In a three year study at K-State where the yield goal was 60 bushels of wheat per acre, trials included application of 50, 100 and 150 pounds of urea-ammonium nitrate (UAN) nitrogen fertilizer and 0, 10, 20 and 40 pounds of sulfur as ammonium thiosulfate (ATS). Lollato learned sulfur deficiency is more prevalent in low organic matter and sandier soils.
In those cases, yield does not improve even when surplus nitrogen is applied. However, sulfur deficiency is masked by surplus nitrogen fertilizer application in silty and clay soils, he says.
Ideally, growers will apply ATS with nitrogen in the spring, as the young wheat crop requires sulfur during stem elongation and before heading. ‡
Read More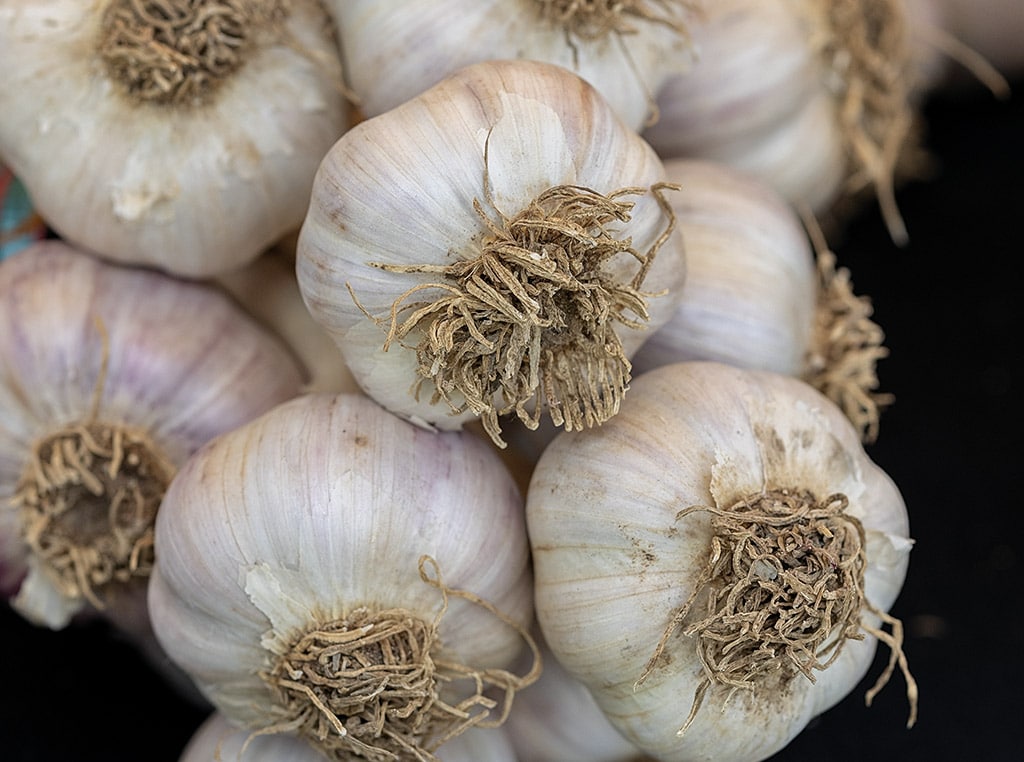 SPECIALTY/NICHE
For the Love of Garlic
Festival celebrates and promotes all things garlic.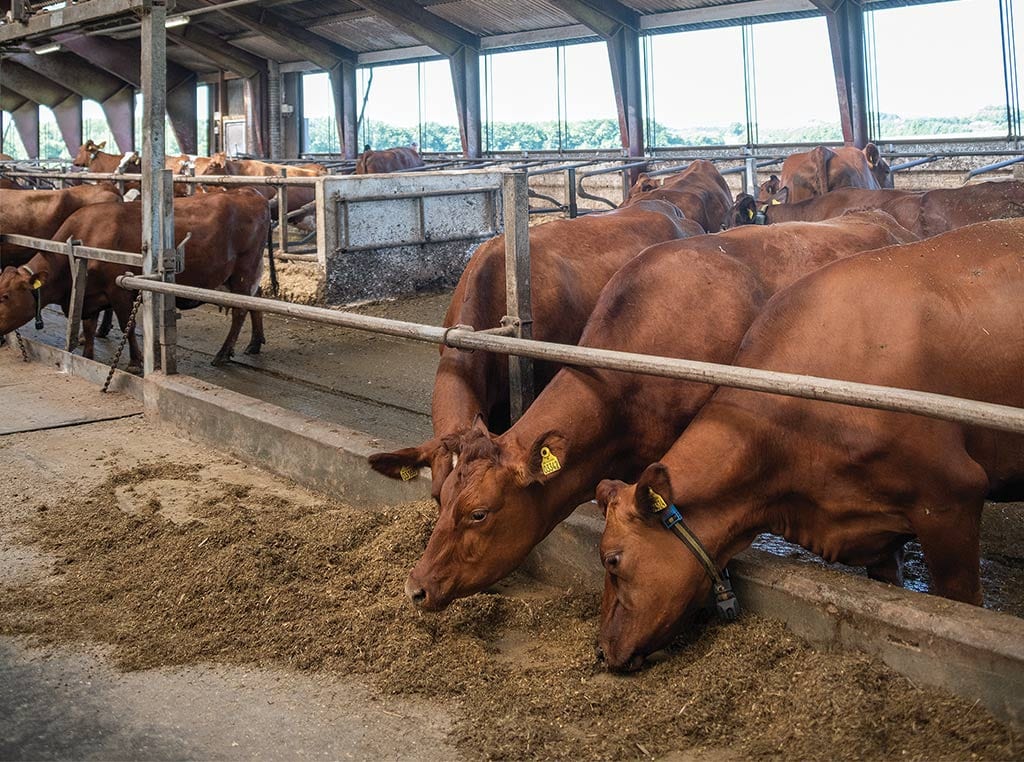 AGRICULTURE, LIVESTOCK/POULTRY
Barn with a View
3-D cameras provide intel on cow health and feeding.