Agriculture, Livestock/Poultry
November 01, 2023
Cowboy Up for Conservation
Regenerative ranching on acres large and small greatly benefits productivity and ecosystems.
Gradually gaining altitude, 398 cattle inch toward the 6,100-foot crest of the ridge in front of them. Flowing like water, they naturally follow the path of least resistance, meandering around sagebrush and rocks. Slowly, methodically, they graze their way across the stunning high-country landscape rising above Idaho's Salmon River.
When they hit about 5,900 feet, four horseback herders apply subtle pressure to shift trajectory parallel to the ridge. Heads down, the group of yearlings and 2-year-olds continue to munch as they navigate a drainage head at a snail's pace and begin the slow decent to camp at Hat Creek 900 feet below. There they'll spend the night digesting the day's haul confined to a small paddock.
This is rotational grazing on a massive scale. There isn't a fence in sight—just cattle, horses, hats, dogs, and wide open spaces.
A more horizontally-situated cattle producer may struggle to see how this 'inherding' grazing system might apply to their operation. Execution is different, but the system is guided by basic rotational grazing principles—the same are applied to the irrigated meadows at Alderspring Ranch headquarters in May, Idaho.
"The only thing different is return interval and scale of the landscape," says owner Glenn Elzinga. "This system is absolutely scalable."
A bit of an exaggeration, maybe. Management in the valley doesn't require a rotating team of herders spending 12-hour days horseback living in the mountains.
Benefits do align. Strategic grazing and informed land management have brought the Elzingas more forage, higher quality forage, increased gains, and rising profits on all their acres.
Building base. Using a base of intensive rotational grazing, Caryl and Glenn Elzinga have increased soil organic matter (SOM) from 2.45% to 7.75% in just 12 years on their home pastures.
Biomass production has skyrocketed, the result of increased biodiversity above and below ground.
Irrigated pastures once dominated by alfalfa and a few non-native grasses now host more than 80 plant species. Some legumes, like clovers and sainfoin, were seeded, but most species sprang forth from seed banks.
"They were there just waiting for a break from continuous grazing and cropping," Caryl says.
With rest came diversity, soil life, and production.
"This grass is cranking. We've improved forage quality and doubled productivity. Average daily gain is up by 30%. In the fall, we are pushing 4 pounds of gain per day. On pasture!" Glenn says.
This all started as a hobby. Glenn was a forester, Caryl a PhD plant ecologist working with the government and other entities on land restoration. They bought 147 acres in 1992 and soon had the first of seven daughters.
The hobby has since grown to a 1,700-acre deeded ranch with a 46,000-acre wild rangeland grazing permit and a booming direct-marketing business.
Their organic beef (and sometimes lamb and pork) sells direct to consumers through Alderspring Ranch Provisions. The business generates 7-figure revenue using only their livestock.
That's not the success story, though. What's driving profits and securing the future are huge increases in land productivity. They've more than doubled their resource without adding a single acre.
"I've put a pencil to it. We could drop the organic and the direct marketing and still make great money based on the pounds of gain per acre capability we have achieved," Glenn says.
Love the data. "How can you live not having the information you need to make an informed decision?" Caryl marvels. A scientist, Caryl lives for data. She wrote a book about how to collect it—Monitoring Plant and Animal Populations: A Handbook for Field Biologists. She asks tough questions and leans heavily on actual metrics to guide land management, direct marketing strategies, and even personnel decisions.
A time tracking app, Clockify, records time employees spend on each project, like building paddocks or packing beef boxes.
"End of year we run a massive spreadsheet to see where we're spending the most time," she says. Jobs are reassigned based on who's the most efficient. Management strategies and business ventures are evaluated based on time vs. return. All areas of the operation are measured and scrutinized in their own way.
"You have to find ways to monitor your operation and adjust as needed. You don't even know if you're winning or losing if you're not collecting data," Caryl says.
On the land, the Elzingas look at plant diversity, SOM, forage use levels, and forage quality. Glenn's favorite tool is his Brix refractometer. The pocket-sized instrument allows field analysis of forage sugar content. The Brix number correlates with plant sugar content—a measure of energy.
"Protein is for making milk. Energy is for weight gain. We want high sugars," Glenn says.
Thousands of sampled plants later, Glenn is confident in saying poor soils produce low-sugar, low-energy forage.
"The refractometer gives us the other half of the SOM story," he says. More SOM means more biological activity, higher Brix scores, and more sugar produced by the plant. "Soil biology facilitates uptake so plants can really rock."
If Brix levels drop, the Elzingas need to figure out why. It could be time of year, plant maturity, how recently the plant was grazed, or even just that the sun hasn't shone enough for photosynthesis to take off. The point is they know it's happening, and they can strategize how to adjust as needed.
New summit. After years of work, the Elzingas had lowland grazing and direct sales dialed in and on auto pilot. The range was still fairly hands-off. Losing 14 head of cattle to wolves in one year changed that.
A C.M. Russell painting got them thinking. Why not do things the old fashioned way? Russell cowboys lived with the herds, protecting their investment from predators, rustlers, poisonous plants, and bad water.
Could they do the same? Would it be cost effective? A 3-year grant helped fund the experiment. They hit the range in 2015. Funds ran out, but the system endures as benefits to the land, cattle, and landscape have been realized.
Inherding. Beyond protection from predators, the Elzingas realized they could use herders to guide grazing strategically across the landscape.
Cattle are kept tightly penned overnight. Each day, herders take the cattle out using new egress and ingress paths when possible. Fresh swaths of well-rested range are targeted each day.
Small pumps and portable tanks are used to bring water to cattle midday and at camp. This keeps cattle out of sensitive riparian areas entirely.
"There are beavers in the creek again," says Melanie, the Elzingas' eldest daughter. Beavers need stream-side vegetation. Herding keeps cattle from following the two 'G's—green and gravity—that draw them to those lush areas.
Once an area is fully utilized, camp moves. The area might not be grazed again for several years.
It's not just rest and rotation. 'Inherding,' as the Elzingas call it, involves managing livestock for maximum health and growth. The day's journey is more critical than the destination. The goal is not to move cattle, but guide them as they graze.
"We want their heads down all the time," Melanie says. This is achieved by constantly directing cattle to fresh forage and watching cattle behavior to determine when they're ready to move.
"Up here we found out we're really good at moving cattle, but we suck at herding," Glenn says. They've improved.
Little things matter, like noticing several cattle oriented in the same direction and moving out. It's subtle, but the herd will pick up the cue and quickly follow. "You have to see this in time and get them headed back in the direction you want," Glenn says. If they get over a ridge, they'll burn valuable energy getting back on track.
It seems excessive, but the numbers don't lie. Since starting this system they've had zero losses to predators. They also gain at least one additional pound per day.
In 100 days, additional gain on 500 head adds up to a $150,000 return in their value-added system. "It's a no-brainer," Glenn says.
As the longest day of the year draws to a close, the herd is nudged down the mountain. A shadow rises on the Lemhi mountains, tracking the sun as it sets. Dusk fades to pitch black as the night pen gate closes. A tired crew tends horses and devours dinner before bed. It's worth the effort.
"We've ridden every inch of this landscape. It's cool to watch how it's changed with stewardship and how it's healing," Melanie says. ‡
Read More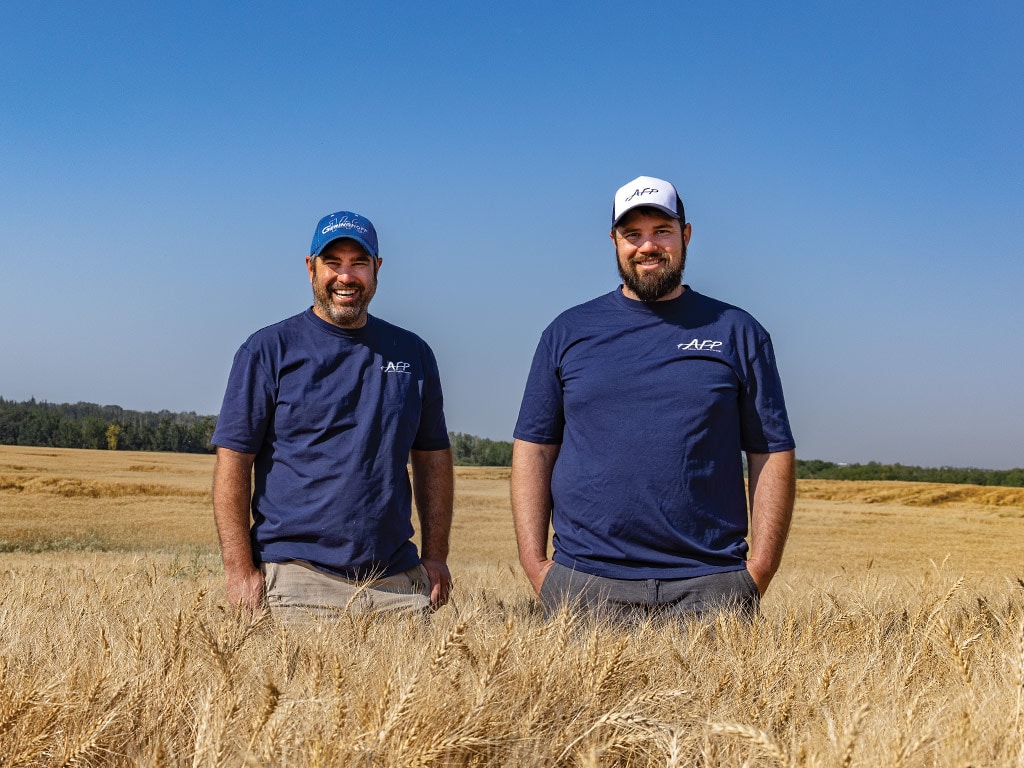 AGRICULTURE, FARM OPERATION
Peer Power
Farmers compare notes to solve problems.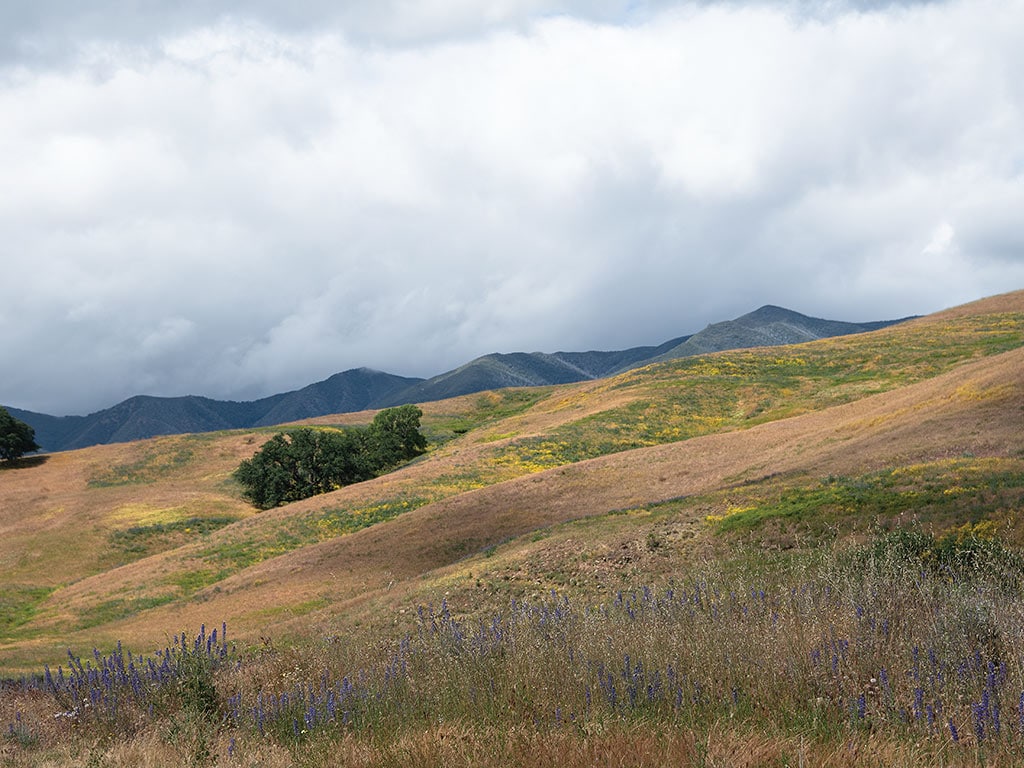 AGRICULTURE, RURAL LIVING
Food Desert to Foodshed
Local food takes effort in dry farm country.