Livestock/Poultry, Agriculture
March 01, 2023
Under the Midnight Sun
Commercial egg production in the Yukon isn't for the faint of heart.
Operating a commercial layer operation north of Whitehorse, in Canada's Yukon territory isn't for the faint of heart. But Al and Cathy Stannard have successfully been producing and selling free-range eggs under their Little Red Hen label since October 2017.
The couple started with a 2,000-bird flock and supplied a few stores in Whitehorse. Today they have 4,400 layers in two barns and service grocery stores, airlines, hospitals, bakeries, and restaurants throughout the territory. They currently are replacing 15 percent of all eggs that were shipped from southern Canada to be sold in the Yukon; they hope to one day replace 50 percent. But it's taken real stamina to get to where they are.
"We've learned some expensive lessons and we haven't faltered," Al Stannard says. "The Yukon, Nunavut and a few other small regions across Canada, aren't covered by supply management so we don't have the security of quota like other Canadian egg producers do. But we've had tremendous support, not just from retail and wholesale, but the federal government came through for us on one occasion too."
The Stannards bought their farm in 2009. They raised hay and boarded horses but were always interested in having a commercial layer operation. But first they had to get around the Yukon's Public Health Act. The statute, dating from 1958, raised concerns over the housing of birds and how it could be considered a public nuisance. The couple finally had to resort to a legal opinion before they could proceed.
"We have a free-range flock of Hy-Line Brown layers," Stannard says. "Our barns are modeled after all free-range barns in the Canadian system. I know there are people who will argue with me, but I believe that this system is producing healthier birds."
Having a free-range flock so far north comes with its own unique set of challenges, Stannard says. Hens need eight hours of sleep to lay a good egg, but in June, the region gets nearly 24 hours of sunlight. It's a battle every night to get them to go inside to get their sleep and to make sure the fox and coyotes don't get them.
Canada's northern territories are truly vast and most people have a hard time visualizing how remote they are from the population centers of southern Canada. It creates lots of logistical challenges for anyone farming in the north. The Stannards truck their feed from Edmonton, Alberta, almost 2,000 kilometers away.
"We bring it in because we don't have (local) access to CFIA (Canadian Food Inspection Agency) certified feed," Stannard says. "Plus, it comes as pellets, so the feed quality is very consistent. But the freight to get it up here is at least $200 a tonne; our costs are similar to what southern farms pay for organic feed."
It means their products can cost slightly more than eggs the supermarkets bring in from their distribution centers in Alberta. But it's a price many are willing to pay to ensure there is more food security in the region. It's not unusual for fierce storms to close the Alaska Highway, their only road link to the rest of North America, for several days at a time. There are days when Stannards' eggs are the only ones on the shelves.
"We strive to be the best that we can and to meet and exceed all of Farm Credit and Egg Farmers' expectations," Stannard says. "But literally at this point, we would just like to be efficient enough to hire enough people so that we can have days off. I mean, I've been here for five years. I know prisoners that get out more often than I do, but I do it because I love it." ‡
Read More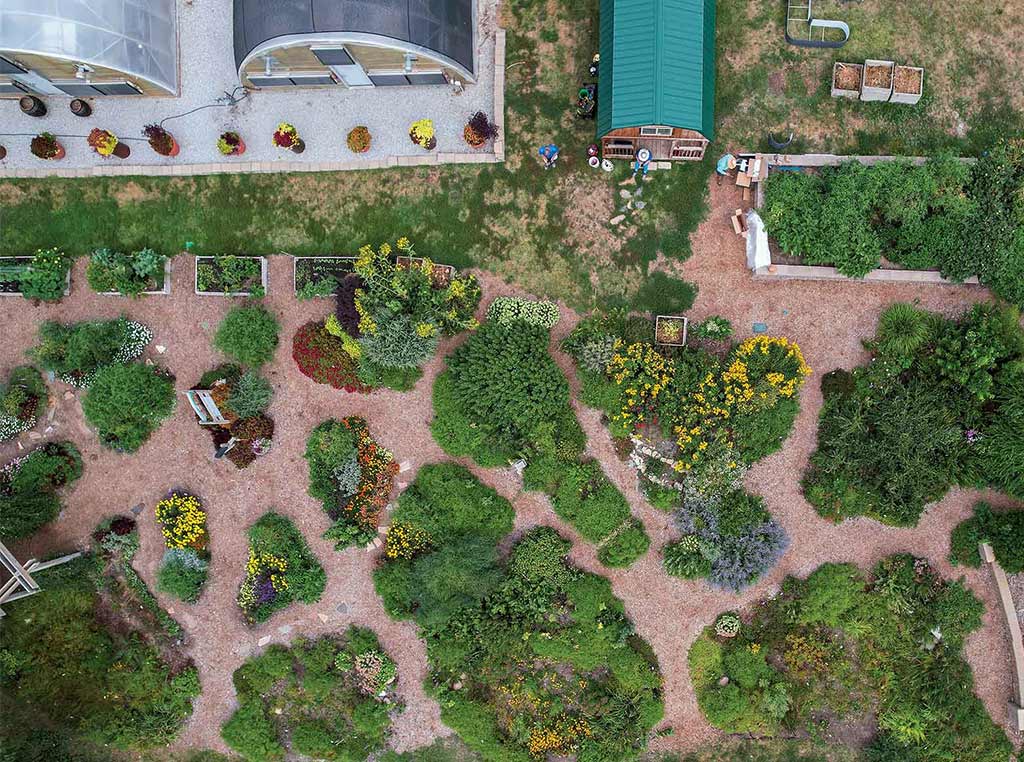 SPECIALTY/NICHE
Campus Color
At the University of Nebraska, the Backyard Garden provides a slice of serenity.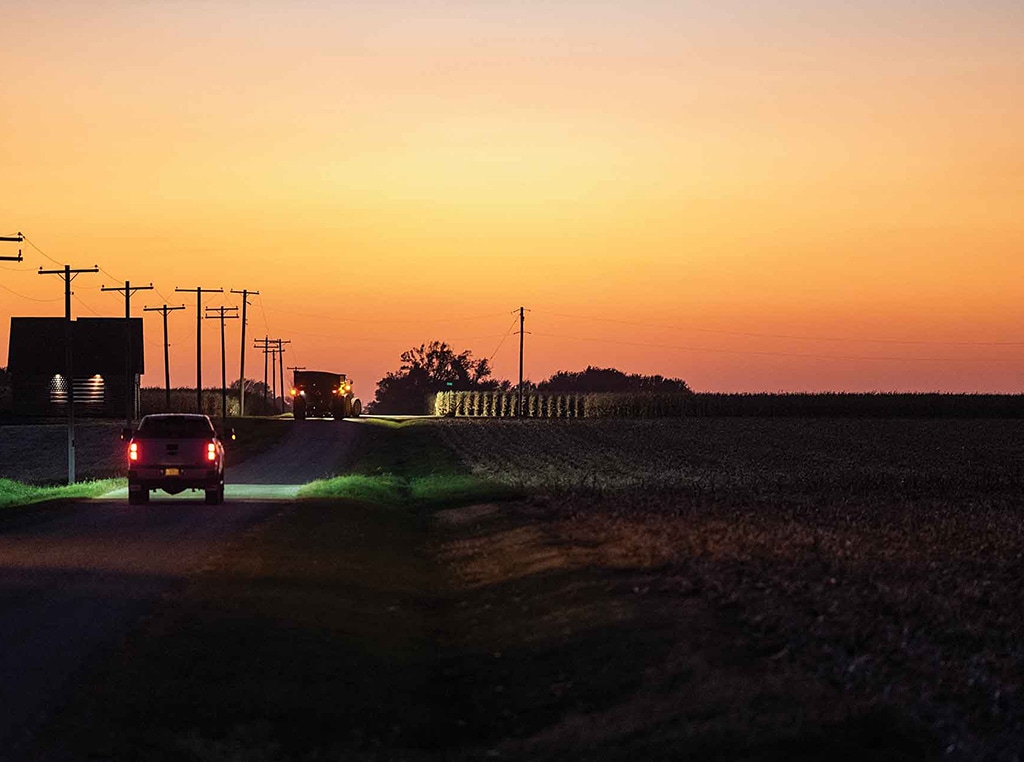 AGRICULTURE, RURAL LIVING
For Pete's Sake
Turn your lights on.