Specialty/Niche
March 01, 2023
Campus Color
At the University of Nebraska, the Backyard Garden provides a slice of serenity.
When University of Nebraska-Lincoln student Molly Burchell wants a quiet place to study, she finds the picnic table under a large oak tree just off Center Street, across from the East Campus Residence Hall at UNL's East Campus.
All around her, the campus teems with activity but here, in the middle of campus, sits the Backyard Farmer Garden—a quiet, restful place in which mind and body may be rejuvenated by nature.
"I love the sounds and enjoy the variety," says Burchell, a horticulture student from Minden, Nebraska. "There are birds and bugs, not air conditioners humming."
She opens a sticker-laden laptop computer, takes a drink from a water bottle and goes to work while meanwhile, visitors to the garden quietly walk on labeled paths, observing carefully manicured flora and fauna that serves as a research and educational laboratory for students, and a place of respite for visitors.
The Backyard Farmer Garden was established in a 10-foot by 10-foot plot just east of the Nebraska East Union in 2009 by Kim Todd, landscape architect at UNL. It's a proving ground for the popular UNL television show, "Backyard Farmer," produced for seven decades by Nebraska Extension and airing on Nebraska Public Television stations. Episodes may be found at byf.unl.edu.
The garden quickly outgrew its original space and now occupies more than one-third of an acre. A regular team of about a dozen volunteers—all Master Gardeners—diligently maintain the garden, which is made up of perennial, annual, vegetable and raised beds, and wooded plants, says Todd, who adds that the garden serves both aesthetic and educational purposes.
"Education can be formal in the classroom, or accidental and vicarious outside," she explains. "We watch people who are outside, and they pause—which is a teaching moment. They learn to see the beauty of a plant, or maybe they didn't know okra looked like that, for example."
Dozens of plants of all colors, textures and sizes—all of which may be grown by even those with the palest of green thumbs—blend into the space.
Plants are labeled for quick identification, and a helpful volunteer is almost always nearby. In fact, helping people is one way John Cariotto, a retired information systems analyst with the Nebraska Supreme Court and one of the Master Gardener volunteers, became involved.
"There are endless people who tell us that they come here just to walk through," Cariotto says.
Community good. Each summer, the garden contributes more than 500 pounds of fresh produce to food banks across Lincoln.
Above all, the space serves as a gentle nudge that anyone can have a garden.
"We just urge them to experiment and try and grow different things," Cariotto says. "And then keep growing what they like and don't grow it again if they don't like it."
Gardening, adds Cheryl Rourke, should be enjoyable. To that end, there are no rules.
"We want the community and the people that visit the garden to realize you don't have to have just this plot here," says Rourke, a volunteer Master Gardener at the Backyard Farmer Garden. "There are a variety of options. You can put a tomato in the middle and surround it with flowers or if you only have a little patio, and you have a container, put a bush cucumber in the middle and surround it with flowers." ‡
Read More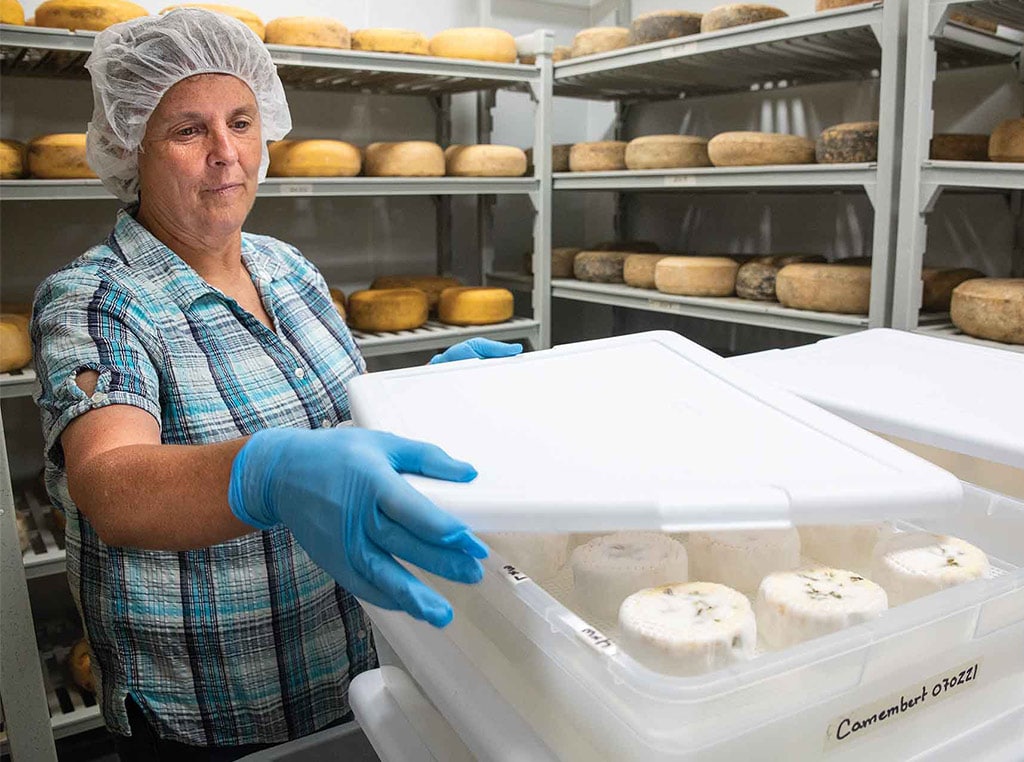 LIVESTOCK/POULTRY, AGRICULTURE
A Cheese of One's Own
Boutique cheese production complements nationally famous neighbor.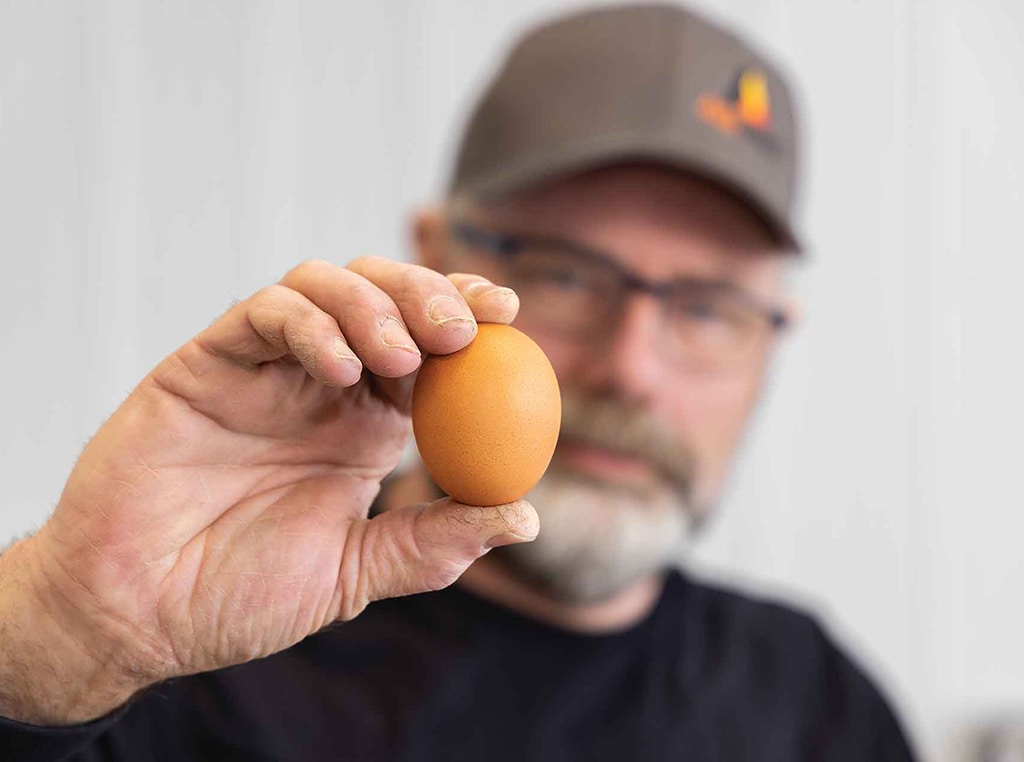 LIVESTOCK/POULTRY, AGRICULTURE
Under the Midnight Sun
Commercial egg production in the Yukon isn't for the faint of heart.