Livestock/Poultry, Agriculture
March 01, 2023
Ten Million Miles of Milk
The dairy industry has changed for one long-time milk hauler.
When Terry Sears was 10-years old, his parents knew where to find him.
Chances were, he'd be behind the wheel of a non-running '53 Ford his dad parked in the alley behind their home, thrashing gears on that car's three-on-the-tree transmission.
The 68-year-old Sears laughs at the memory. "I put 150,000 miles on that car going 90 miles an hour and never left the driveway!"
By then, of course, Sears knew what he would do when he was older: like his dad Ron, his uncle Jerry, and his grandfather Sherman, he would drive a milk truck for the Neosho Valley Co-op Creamery.
A mainstay in his hometown of Erie in southeast Kansas, the NVCC was established in 1938 by dairy farmers from nine southeast Kansas counties. It employed dozens of people from mechanics to processors, administrators and drivers. By 1961, it grossed some $4.2 million in annual sales of butter, cottage cheese, ice cream, eggs, fluid milk and powdered milk—all under the Meadow Sweet brand.
Sears' childhood centered around the place.
"I spent several summer days painting cans and putting numbers on them," he recalls. "Every day I was doing something at the Creamery."
Bygone eras. In rural America, creameries worked hand in hand with dairy farms, and milk haulers were the link between farm and market.
"About every farm had a 10-gallon can or two. You'd pull out the empties and leave them, then pick up the full ones," Sears says. At its peak, the Creamery used roughly 25,000 pounds—2,900 gallons—of milk per day.
By the late 1960s, the 10-gallon can routes ended. Dairy producers began filling on-farm tanks and milk haulers reciprocated with bulk trucks.
In Erie, consolidation took a toll. Mid America Dairymen bought the Neosho Valley Co-op Creamery in the late 1960s and shut down the plant not long after. Terry's dad and uncle began hauling for Mid-Am and Terry joined them.
"May 1, 1975 was the first day I picked up milk by myself," he recalls. "I was 17 years old and skipped school that day. My sister was having a baby, my dad was in Joplin, Missouri, and dad said, 'the truck is yours today, I'm leaving.'"
A day's work. In 1975, the Sears Brothers' route included roughly two dozen stops in two counties. Two trucks covered the territory; on that first day he picked up milk from seven farms in Neosho County, Kansas, delivering the load to a processor in Coffeyville, Kansas. That processor is long gone, and there are no dairy farms left in Neosho County, he laments.
Sears' DM&D Milk Haulers makes the same number of stops today, but his team of three full-time and two part-time drivers covers 18 counties.
His crew leaves early each morning, with drivers fanning out in different directions.
On this day, Sears first heads north to the town of Ottawa, where two dairy farms await.
At the first farm, he carefully backs the truck next to a small room adjacent to the milk parlor. Sears unreels a bulk fill hose from the trailer, snakes it into the room and connects it to a stainless steel bulk tank. He activates the stirrer inside the farm's bulk tank before opening the top. With the acuity of someone who's done this thousands of times before, he uses a long spoon to reach in the tank and grab a sample of the milk, putting it into a small vial labeled with the farm identification number, date, and time.
Dairy producers get paid off that sample. At the milk plant, DFA tests each one for several quality components, including somatic cell count, butterfat, and protein. By the end of the day, all the milk in a truckload is mixed together, but if one of those samples is outside normal parameters, the load will be dumped, Sears says. That's a rare instance; in fact, he can't recall the last time it happened. Dairy farms are inspected regularly and producers are diligent about sanitation, he adds.
Transferring milk at this farm takes just a few minutes. He rinses the bulk tank, loads the hose onto the truck, places the sample into a cooler and heads toward a second Ottawa farm.
Family business. Terry named the business DM&D Milk Haulers to honor his family: wife Darlene, daughter Megan, and son Derek. Megan is a physical therapist who co-owns a home decor storefront in Ottawa just a few blocks off his route; Derek lives in Kansas City and works for an electrical project management company. He and Darlene have five grandkids.
"Whenever I'm on the road, I'm driving for them," Terry says.
When Megan and Derek were young, Terry bought the route from a retiring hauler, giving him the exclusive rights to pick milk up from farms in a designated area. It meant leaving the Sears Brothers' crew, but was a chance to start his own business.
That was 1986. Not long after he bought the route, many dairy producers accepted the U.S. Department of Agriculture's "Whole Herd Buyout Program," intended to take more than 12 billion pounds of milk per year out of production. Within months, Sears lost 10 dairy farms to the Dairy Buyout Program.
"It was hard on our marriage and on my family," he recalls. "I worked and worked and worked. Everyone told me I'd never make it but I was bound and determined to do it.
"It was the worst three years I've ever had," he says.
A few years later, his father and uncle were ready to retire and he took over their routes. The dairy industry had recovered somewhat from the 1980s, albeit with fewer dairy farms to service.
Franke Dairy. After a stop to pick up milk north of Wellsville, Sears heads to the Franke Dairy near Paola. Krista Franke and her brothers, Curtis and Craig, are the farm's fifth generation. They also raise hay, corn, soybeans and cover crops. Krista is proud of the farm's heritage; she takes a break from taking care of calves to visit with Terry and show off details of the 110-year-old barn where the bulk milk tank is stationed.
Dairying is a grind. Cows are milked twice daily and calves need constant attention. "But the dairy gives us steady, diversified income," Krista notes.
The Franke Dairy is just one of three left in Miami County. Theirs is a medium-sized farm in an industry that trends bigger. Though three of the farms on his route account for two-thirds of his annual volume, Sears enjoys them all.
"The smaller dairies are just as important to me as the large ones," he says. "It takes all of them to make it work."
It's eerily quiet at Lin-Lea Farms near Mound City, where brothers Bill and Charles Leavitt have a Holstein cowherd. It's Terry's last stop of the day.
Milk parlors are empty when he pulls in with the truck. Dairy farmers are busy enough without him needing to get in the barns at the same time. Terry loads the milk, then seals the tanker trailer with plastic tags which must be intact when the trailer gets to the milk processor, or else the entire load will be forfeited. He double-checks the tags, the test samples and a clipboard loaded with the day's data.
The trailer contains about 49,000 pounds—roughly 5,630 gallons—of raw milk. It's an average load; it holds 56,500 pounds, or 6,500 gallons.
"You've got to be a logistical genius to get your truck loaded as efficiently as possible," he explains. "It's tough because milk production fluctuates. With fresh cows and dry cows, the flow of milk never stays the same."
Before he leaves Lin-Lea Farms, Bill, Charles, and Bill's son Nathan pull into the driveway. He talks with them for a bit.
Bill later tells me that in the 20 years DM&D has hauled their milk, he's never missed a pick-up.
"You have to have a hauler who is reliable," he says. "Nobody wants to be dumping milk down the drain because it couldn't get picked up in time."
It is 60 miles back to Erie, where Terry drops the trailer. Another driver will pull it 205 miles one-way to Cabool, Missouri, the next day, where DFA turns the raw milk into coffee creamers and beverages for Starbucks. It will be a long day; the Cabool plant opens at 9 a.m. and drivers may wait several hours to unload.
"I think it would shock most people to learn the number of miles I drive in a day," he says. "Heck, I've driven 400 miles today and we've not left the state of Kansas."
Meadow Sweet. It's long past dark by the time Terry gets into his downtown Erie office. Shelves are lined with milk and cream bottles bearing the Meadow Sweet brand name, cream separators and more. He even has the two avocado green upholstered chairs and ash tray from the office waiting room.
He grabs a toy truck bank emblazoned with the Meadow Sweet label. It's one of his prized possessions. "I played with one of these until the wheels fell off," he smiles.
With nostalgia all around him, he's realistic about a future with fewer farms and longer routes.
But he's thankful for great employees and for the cooperative for whom he drives. And mostly, he's grateful for the dairy farmers.
"I feel very fortunate to be able to do something that I love and make a living at it to support my family," Sears says. "A milk hauler is who I am, what I am, it's all I've ever been and all I've ever wanted to be. And when that's the case, you're pretty satisfied." ‡
Read More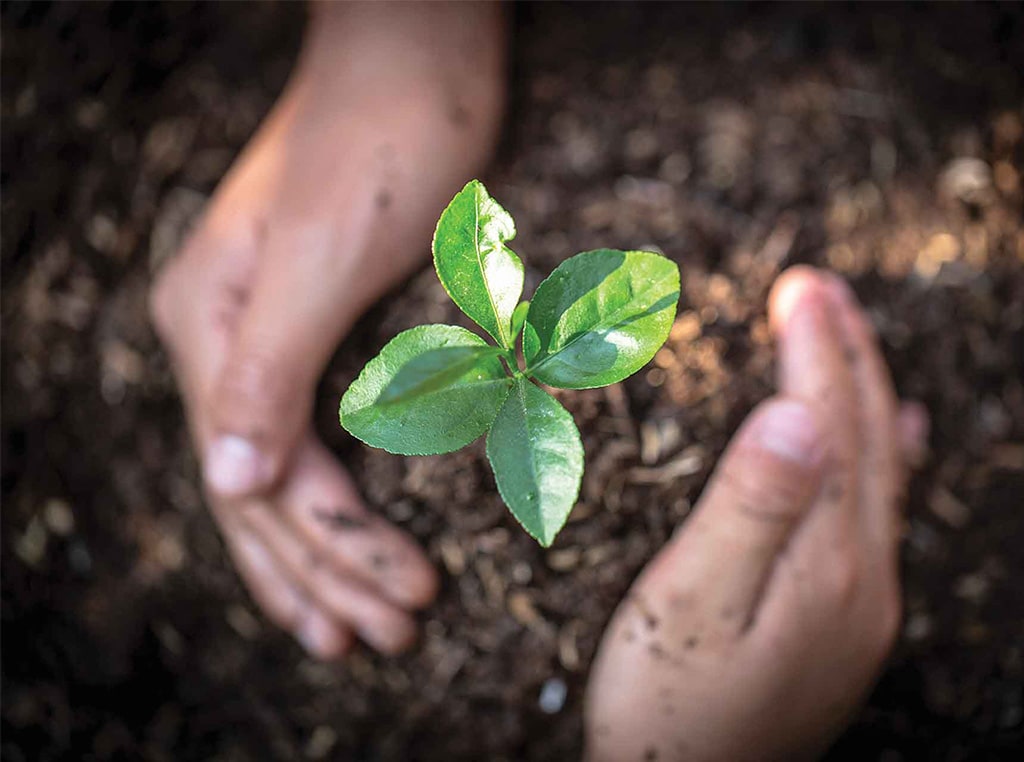 AGRICULTURE, SUSTAINABILITY
John Deere and ISU Launch New Demonstration Farm
Helping farmers feed and fuel the world sustainably.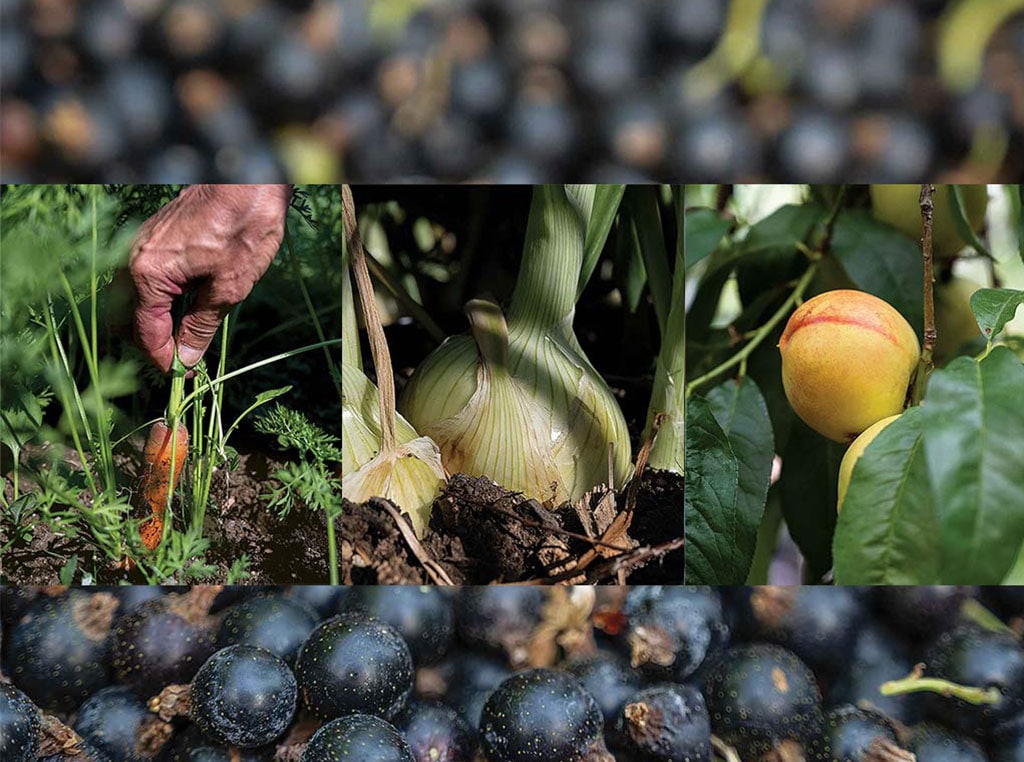 AGRICULTURE, RURAL LIVING
Gardeners Band Together Despite Their Subdivided World
A suburban Montana garden oasis complete with fig trees makes for a rewarding group endeavor.