Agriculture, Rural Living
March 01, 2023
Gardeners Band Together Despite Their Subdivided World
A suburban Montana garden oasis complete with fig trees makes for a rewarding group endeavor.
Once a huge expanse of bluegrass lawn, Spring Creek Communal Garden is now a vibrant Eden tended family-style by 30 garden members.
Richard Weaver inherited the Bozeman, Mont., tract in 2002. Situated just beyond Montana State University campus and across from a golf course, the land was ripe for development. His father did subdivide much of the family land. A strip remained between a small creek and the street winding along golf course- facing condos.
Weaver initially dutifully mowed the grass and irrigated it from the creek using senior 1865 water rights. But it didn't sit right.
"I thought water rights needed to grow food," says the then practicing electrical engineer.
Despite no prior growing experience, he started to develop a garden. A former organic farmer approached him and together they ran a large market garden for several years.
"It turns out, I'm not a farmer, so I decided to turn it into a communal garden," Weaver says.
There were other area community gardens, but Weaver wasn't a fan of the rented plot model.
"There are too many restrictions and it's not communal. I wanted to create a community where we all worked together," he says.
Gardener habitat. Decades of garden seasons later, Spring Creek Communal Garden has matured into a lush habitat suitable for every type of green thumb—and some not-so-green thumbs.
"I don't know anything about gardening," says Kim Epskamp as he pulls garlic on a fast-warming August morning. "I'm basically manual labor around here."
Epskamp loves food, freedom to roam, and friends, all of which he gets from the garden.
"I can put in a lot of work in early spring, disappear to fly fish for a month, then come back and work in the fall. There's always someone to take care of the garden," he says.
Linda Johnson was a long-time gardener. When she moved to Bozeman, though, shade and deer made gardening on her property impossible. She found Spring Creek Communal Garden after finally asking a lady just where she got the vegetables she was always toting down the community walking path.
She gained a walking partner and eventually an invite to join the garden community.
"This is my 8th season. What's kept me going is how I can come and do a task I feel like doing. Some days I might feel very energetic and push around big wheelbarrows of compost. Sometimes I just come early in the morning and hand water while I drink coffee. Someone else handles the weeds that day," she says.
Brady Wiseman has his own garden at home and still cruises his electric bike just over a mile to come garden with the group.
"I've always been concerned about food security and this place produces a lot of food," he says.
As each crop is harvested, the gardeners take for themselves first, then share extra with friends and neighbors. Any additional surplus is donated to the local food bank—there's nearly always surplus.
Growing diversity. Various gardeners over the years brought unique knowledge and skill sets to advance the garden. Annalisa Pedraza helped develop the permaculture aspect of the garden.
There were a few fruit trees on the property initially, but they've since expanded their food forest, as they call it. No tree stands alone. Each is surrounded by a variety of shrubs, strawberries, squash and medicinal plants and herbs.
Pedraza picks and eats leaves or berries from nearly every plant she passes as she tours visitors around her creation. She explains how fuzzy comfrey leaves can help speed healing of cuts and scrapes. She points out motherwort, noting tea from its leaves can help calm anxiety—but warns to plant with care as the member of the mint family will attempt to overtake any bed where it's planted and beyond.
"I've always rented, so it's been amazing to have this place where I can work on my plant groupings, help revive the land and have a lasting effect," she says. "The tree area was just a weedy mess when I first came. It's really gratifying now to see what we've done."
Sound structure. "One thing that really holds this garden troupe together is the organization," Weaver says. He managed the garden for years, then had several volunteer managers. Now major garden decisions are made by a core group.
The eight-person panel meets each week to determine tasks. Emails with concise instruction for the next day are sent out prior to designated Wednesday and Saturday work days.
Gardeners can come tend the plants at any time. Those coming on off days simply check the board in the tool shed for tasks.
Each member pays $125 per year. Funds go toward seed, compost and improvements like drip tape. Then it's an investment of time and labor.
"Richard is very generous with his time, knowledge, land, and water. He's created an amazing, productive, flexible, and friendly place to be," Wiseman says.
Weaver also created his own little oasis within an oasis when he constructed his underground perennial greenhouse in 2013.
The structure moderates hot summers and cold winters allowing him to grow figs, nectarines, goumi berries and mulberries. "It takes our zone four up to a zone six," he says. The meandering adobe walls and leaf-filtered light make for a peaceful environment.
"I love to do yoga in here," says his wife, Diana. "The air is so rich." She makes delicious treats from the greenhouse's bounty, such as goumi fruit leather and mulberry Juliette pastries.
In fall, the group whips up sauerkraut, dilly beans, and the occasional batch of apple juice in the garden kitchen. On Sundays, they gather for a potluck with dishes featuring the week's harvest.
Epskamp struggles to choose between the potluck or the meaningful conversations had while toiling next to fellow gardeners as his favorite aspect of the community.
"I just love the positive energy you feel when we're all out working as a group," Weaver says. ‡
Read More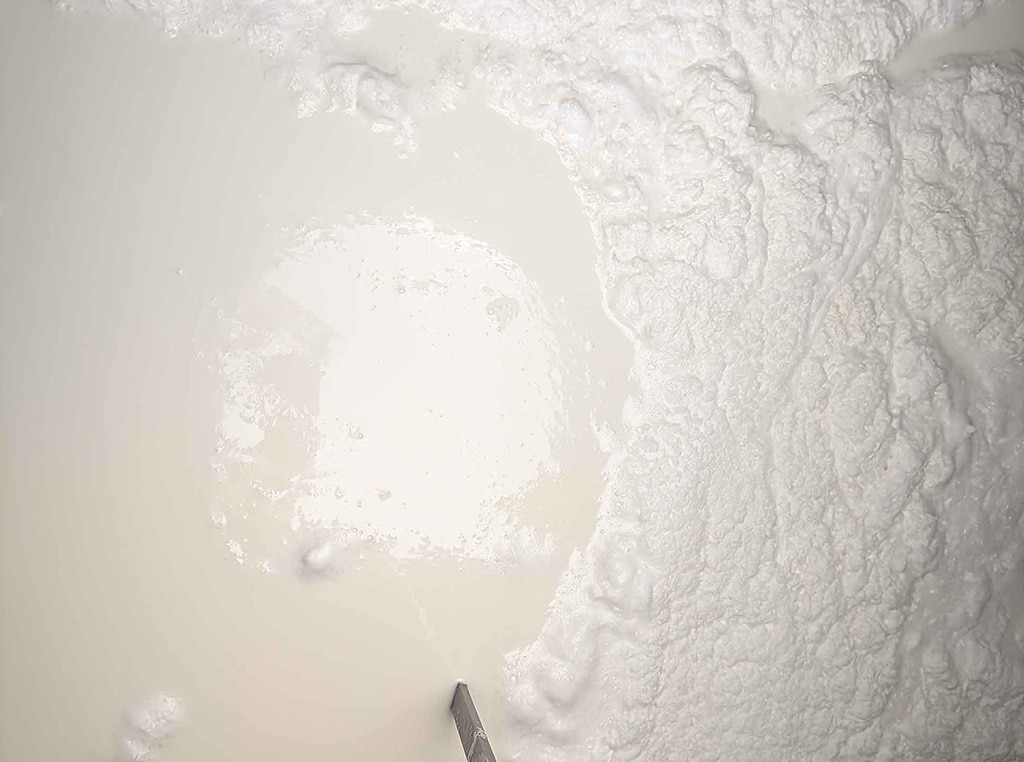 LIVESTOCK/POULTRY, AGRICULTURE
Ten Million Miles of Milk
The dairy industry has changed for one long-time milk hauler.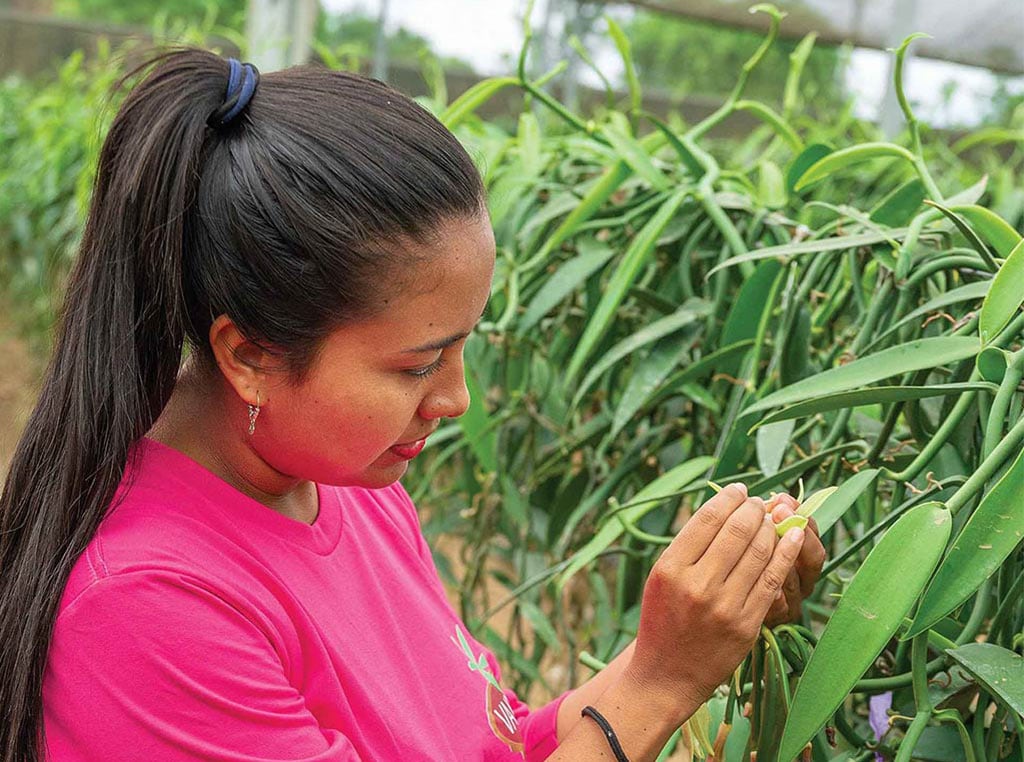 AGRICULTURE, EDUCATION
Nothing Vanilla About It
"All-natural" food boom cultivates new industry in Ecuador and gives opportunity to young farmers to start their own plantations.