Agriculture, Rural Living
March 01, 2023
Rootbound Farm Grows Deep Organic Roots
Committed to taking local eating beyond corn and tomato season.
"We're looking to grow our CSA [community supported agriculture] deeper, not just wider," says Bree Pearsall when asked about future plans for her and her husband, Ben Abell's, thriving Crestwood, Kentucky, organic vegetable and meat farm.
They've already built a bustling business from the soil up. The community-focused farm, as they call it, provides 1,000 families in roughly a 100-mile radius with boxes of fresh, local, organic food weekly.
Logic may say the farm should look for more customers to grow, but they see other avenues. They aim to grow their business by extending their season and diversifying offerings. It's a plan they've already had success with using tools like season-extending high tunnels, community engagement and customizable online ordering for CSA customers.
Once a part-time gig, Rootbound Farm is now Ben and Bree's sole income. It also supports six local and 10 H2A migrant workers full-time most of the year. Three employees work full-time year-round.
Starting in Lexington, the pair grew storage items on scattered, rented lots and sold to distribution companies. But they felt drawn to feed their community. They saw farming in earnest as a means to do that and responsibly steward environmental resources.
Ben and Bree started growing a greater variety of crops and selling at farmers' markets, connecting with their community. The more they offered, the more they wanted to do. "We wanted to fill a plate with what we can grow locally," Ben says.
Moving to a larger rented farm with more acreage together near Louisville allowed them to significantly diversify and expand to include chickens and sheep.
"With livestock we could fill even more spots on our customers' plates while also better utilizing the wooded, hilly landscape," Ben says.
In expansion, they found success. Expansion of offerings and expansion of season. Today they offer more than 60 vegetables, fruits, herbs, and microgreens to their CSA subscribers over a 32-week season. Customers can also add on a meat or egg share.
Most recently they've added canned goods like chopped tomatoes, salsa, marinara, sausages and other specialty meat products, helping make late-season CSA shares more robust and add value.
Building tools. Number one for expansion success is finding and retaining excellent, specialized farm help.
"We've been able to attract qualified and talented employees, but they need year-round work. Extending the season using frost blankets in the fall and high tunnels in shoulder seasons gives us more income and work for more months to everyone's benefit," Bree says. And more value. High-tunnel raised microgreens are a premium product attractive to customers.
Using online CSA order platform, Farmigo, allows CSA members to customize their weekly box. The software provides labels and packing plans. It increases customer satisfaction and helps with planning.
"You don't want to be growing eggplant for 1,000 people if only 50 actually want it," Bree says.
They've stretched their season to nine months with the last delivery a Thanksgiving box. Next they plan to invest in storage infrastructure and building skills for growing through winter.
"We want to challenge the mindset that local is only relevant when it's corn and tomato season. We want to eat local year-round," Bree says. ‡
Read More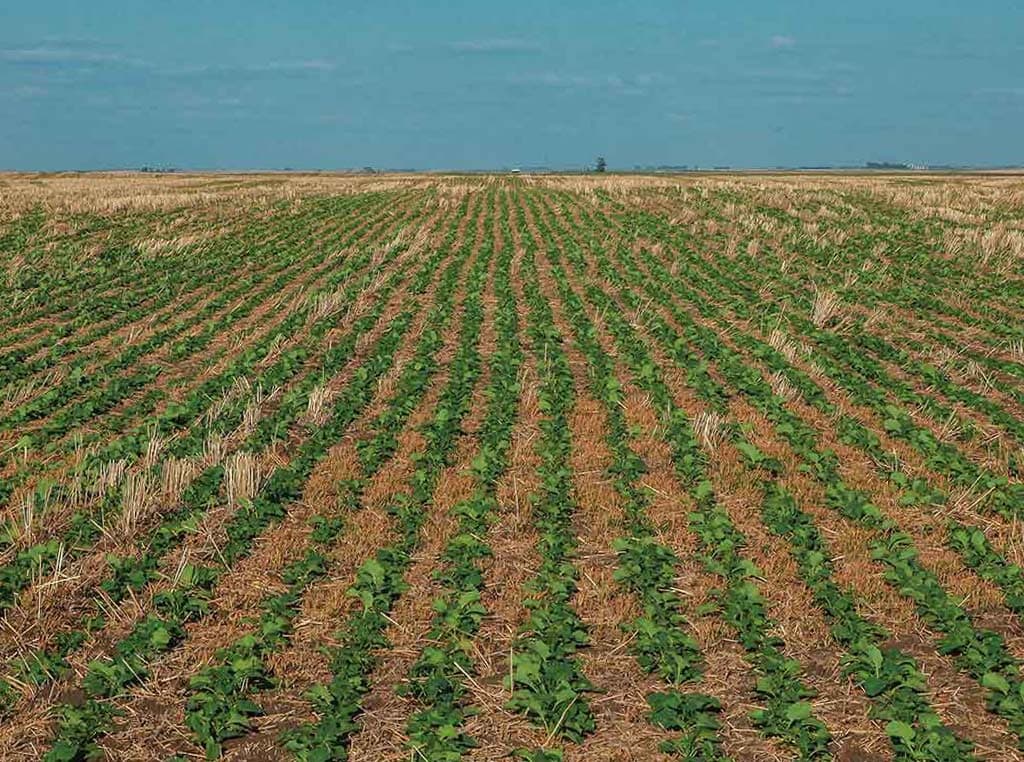 AGRICULTURE, SUSTAINABILITY
Accidental Mitigation
No-till adoption changed the prairie climate.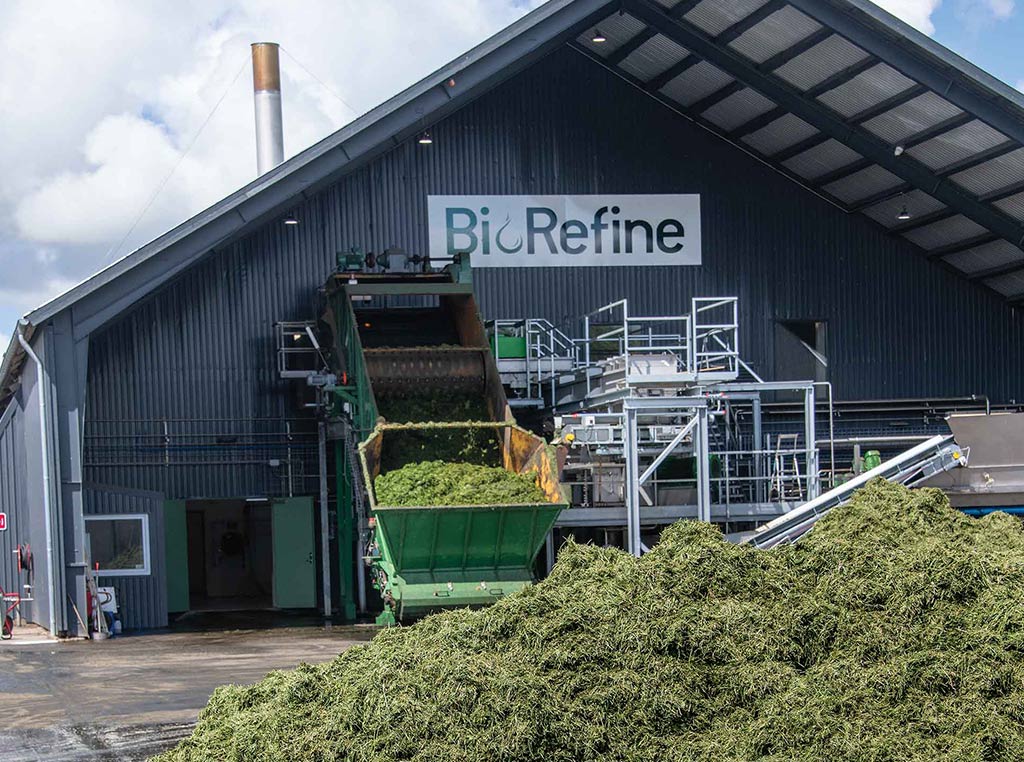 AGRICULTURE, SUSTAINABILITY
Beyond Hay
Protein process converts grass for non-ruminants.