Rural Living
January 01, 2023
911 Grandma
Who's going to look after the kids?
It's 6:30 AM; still dark outside; tens of thousands of sleepy-eyed toddlers are struggling to pull on their clothes. Harried parents are urgently reciting their morning mantra, 'quick honey, get dressed, or we're going to be late!'
"Most of my work mornings are chaos," says Robyn Hammel, a young mother from Morse, Saskatchewan. "(My husband) Tyler is gone by 4:00 AM during spraying season so it's just me getting the kids out the door. It's easier in the winter when he's around more. On workdays I'm up by 5:30 at the latest to have a little bit of time to get myself ready. Bentley usually sleeps in until 6:15 or 6:30. After he wakes up it's a full rodeo. I need to get him fed, dressed, then we're out the door and on the road to drop him off at Natural Wonders Early Learning Centre (NWELC) in Swift Current, Saskatchewan and still get to work on time. Often, we bring his breakfast with us in a container."
If this sounds like your mornings, you're one of the lucky ones. Finding childcare is a major headache for parents of children younger than 12 everywhere in Canada and the United States. It's worse out in the countryside. A 2021 Alberta government study found that vast areas of rural Alberta were childcare deserts.
Hammel drives 40 miles (64 km) one way for childcare. The distance would be excessive to many, but Hammel hit the jackpot. The facility her son goes to is right across the street from her office.
"It's really hard to find (childcare) unless you have a family or friend connection," Hammel says. "I struggled with childcare every single day until I was able to get a spot for Bentley at Natural Wonders. I was always trying to find someone who could watch my child. I don't know how many times I called 911 Grandma and asked, 'So, what are you doing tomorrow? Do you want the kids?'"
"I get phone calls from desperate parents saying, 'I have nowhere to take my children, I literally can't go back to work,' every day, sometimes every hour," says NWELC Executive Director Sheila Paradis. The early childhood development center, (the term daycare isn't used anymore), takes young children from the time they are infants until they enter kindergarten. It also provides after school and summer programming to school aged children—as well as those with special needs—to parents from a broad expanse of Southwest Saskatchewan. Its main location was built by John Deere in 1930 to house its regional sub-branch.
Long waitlists. "We have 165 children on our waitlist right now that we can't accommodate and we're a pretty small community," Paradis says. "It's a staffing issue, a staffing crisis really, and it's even worse in the smaller towns."
Jeff and Caitlyn Wilkinson farm with his brother Tyler and his wife Jen at Yellow Grass, Saskatchewan. Both couples have been luckier than most when it came to accessing childcare for Jeff and Caitlyn's twin daughters, Nora and Nell (2 ½) and Tyler and Jen's two sons, Topher and Keir. They send them to the same childcare home they went to when they were young.
"You have a sense of security when you send your kids to the same place that you went to when you were a kid," Jeff Wilkinson says. "You know what's going on. But the operator has to go in for knee surgery soon; she's going to need a couple months off after that to recover. We're not entirely sure what we're going to do then. In the worst-case scenario, especially through the winter months, either Tyler or I can be away from the farm on any given day to look after the kids. I can't imagine how difficult it must be for the people whose jobs don't allow them the flexibility to just duck away from work if their kid gets sick. It must be a major pain."
The need for childcare is so urgent that some communities, like Drayton Valley, Alberta, have taken the adage, 'It takes a village to raise a child,' to heart. With support from the province, the municipality set up and runs its own childcare center, the Drayton Valley Early Childhood Development Centre (DVECDC) in 2008.
"We'd been without childcare for 10 full years," says center director Bernice Taylor. "The municipality realized it was a problem. Our oil and gas, agricultural, and forestry community was in a boom. We needed to attract workers but they're not going to come if they didn't have access to childcare."
Currently staff shortages are preventing the center from operating at full capacity, and even if it was, all the childcare facilities in the region can only serve a fraction of the need. Workers with low wage jobs in the service industries can't afford unsubsidized childcare. She hopes this will change once Canada's new national childcare plan is fully implemented.
The plan, rolled out in the 2021 federal budget is the largest investment the federal government has ever made to help the provinces create accessible quality childcare. The need is so great that every province in the country quickly signed on to the program. The goal is to have the average family pay just $10 per day per child for childcare.
"Childcare in a rural setting is still always going to involve sacrifices because we just don't have centers that are close to us," Hammel says. "But what sacrifices are you willing to accept? Do you want to sacrifice the early childhood education component? Are you willing to let them go to a place where they don't have their first aid, or do you sacrifice the time and money to drive them to somewhere that does? There are a lot of different things to consider so it's finding the best solution for your family. If you're lucky enough to have that 911 Grandma, great, but a lot of people I know don't. So, do your research; they're your kids and you want them to be safe and healthy and happy. I'm very thankful that we've had that for Bentley. I can't imagine what or where he might have had to go for childcare if we didn't have that center." ‡
Read More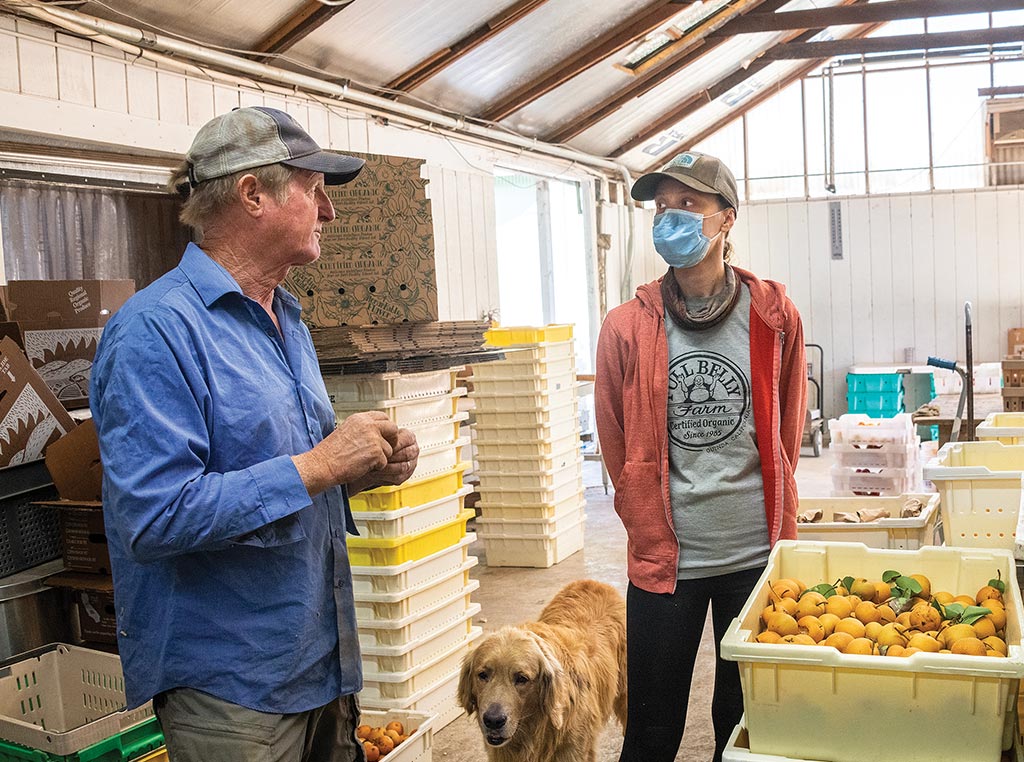 AGRICULTURE, EDUCATION
Ripples
Internship program nurtures the next generation nationwide.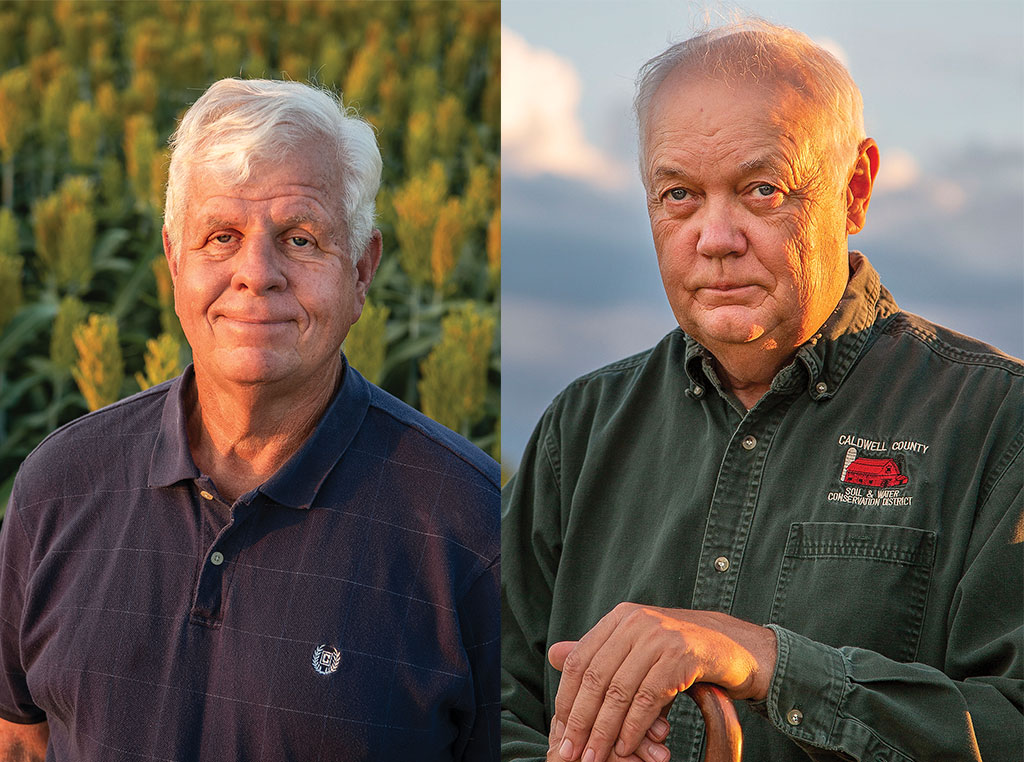 AGRICULTURE
Larry & Dean
The Furrow salutes two of ag journalism's finest.