Agriculture, Sustainability
February 01, 2023
Then and Now: Ray Ward
A Lifetime of Teaching Farmers
How to profit from soil health.
From riding on the tractor fender as a kid with his dad plowing fields, to the field days he now spends with farmers, Ray Ward literally has had dirt under his fingernails for all of his 85 years.
Ward is a pioneer in promoting soil health through no-till and cover crop adoption. The crowning achievement of his long career as a soil scientist is the new Soil Health Assessment that Ward Laboratories offers to farmers.
Launched in 2022, the Ward Soil Health Assessment uniquely reports carbon dioxide respiration and organic carbon content, plus findings common in typical soil test reports, like nitrogen, phosphorus, potassium and micronutrient availability.
The test also adds an aggregate stability test, which measures the soil's ability to take in water. The greater that score, the more productive the soils are, Ward says.
"More water infiltration also means more air exchange," he adds. And that, he asserts, is the key to healthy roots and more productive crops.
Long time coming. Farmers didn't used to worry about soil health, of course.
On the south wall in his office on the east side of Kearney, Nebraska, hangs a framed black and white picture of where it all began for Ward. In it his father, Lyle, sits on an open station tractor pulling a two-bottom plow.
"I rode with Dad everywhere. When he was in the field, I was with him a lot," he recalls. There was no doubt in his mind that Ray would join his dad on the farm.
But life happens. He earned a scholarship to attend nearby Fairbury Community College, intent on doing just enough to return to the farm. But one agronomy teacher took his students to a field to practice land judging.
"He gave us an example evaluating soil, and said we could get a job working for the Soil Conservation Service (SCS). And that really perked me up, because then I knew what I was going to do," Ward recalls.
At that time, farming looked bleak. In 1955, the year Ward graduated from high school, the corn yield in his home county was a paltry nine bushels per acre—a fraction of what corn yields had brought 50 years ago.
"Nine! We had beat the hell out of the soil for 70 years," Ward recalls.
Even with the advent of hybrid corn 20 years prior, corn yields declined because soils were badly depleted of natural nutrients. Instead of going back to the farm, he continued college, earning a bachelor's degree at the University of Nebraska-Lincoln—he later earned his PhD there, too—and lined up a job working for the Washington County, Nebraska, SCS. "I had to get a physical because it was a government job, and I learned I was color blind. They couldn't hire me," he says. "I tell farmers it's the best thing the government did for me."
And so began Ward's lifetime journey of soil education.
He worked at soil laboratories at South Dakota State University and Oklahoma State University, then started the soil lab at a private company in Dodge City, Kansas. In 1982, he, his wife Jolene and their kids moved to Kearney to start their own laboratory.
He still held a close interest in the Saline County farm where he grew up, and 12 years after founding Ward Laboratories, he began to adopt no-till on that farm, figuring that practice would be the only thing to save soils.
Nearly 18-inches of topsoil on his farm had been lost to water erosion in the 60 years or so from the time land near his hometown of Western had been broken out until Ward graduated from college. The moldboard plow that provided so many fond memories from his youth had destroyed the soil's resiliency.
"My first step in no-till farming was to save water. But what I found out was, I was saving a lot of soil, too," he says. "You've got to take care of the soil."
No-till advocate. He became a passionate speaker on the virtues of no-till and soil health, speaking to hundreds of farmers each year at workshops, seminars and face-to-face. Few soil scientists have the ability to clearly share technical information about soil structure and soil fertility, says Chad Simmelink, who farms near Esbon, Kansas.
"He's just so passionate about helping others, and wants to help others," Simmelink says. "Not many people could take the knowledge he has and convey to farmers the way he can. He's done so much to improve agronomy and farmer profit."
Slowly, farmers are catching on.
"I think we're doing a lot better job than what we were. If you think about what we're doing now compared to what we were doing 30 or 40 years ago, it's pretty amazing, the changes that have happened," he says.
But it's not enough. Farmers still rely on excess fertilizer and crop protection products and till too much, even if it is much less than a generation ago. There are neither enough cover crops planted, nor livestock grazing them. In short, soil health practices still elude many producers.
Ward defines soil health differently than others, but more pragmatically, too. It means diversifying the crop rotation, to reduce dependence on chemicals, herbicides and pesticides. It requires being conscious of nutrient cycling, and applying what the crop needs, rather than what fertilizer companies want to sell.
Adopting those practices is difficult, and building healthy soils takes time. That's one reason why Ward Laboratories designed the new Soil Health Assessment, and why Ray keeps working, says Nick Ward, Ray's grandson and the president of Ward Labs.
"As long as there is soil to be saved and farms, he'll keep on working," Nick says. "If every farmer adopts no-till, plants cover crops and commits to protecting the soil, maybe he would retire. But if there is still someone whose mind he can change, that's what keeps him going."
Ward celebrated his 85th birthday—and Ward Laboratories' 40th Anniversary—in August, 2022. He has big plans for his 100th birthday:
"I'm going to be at work," he says. ‡
Read More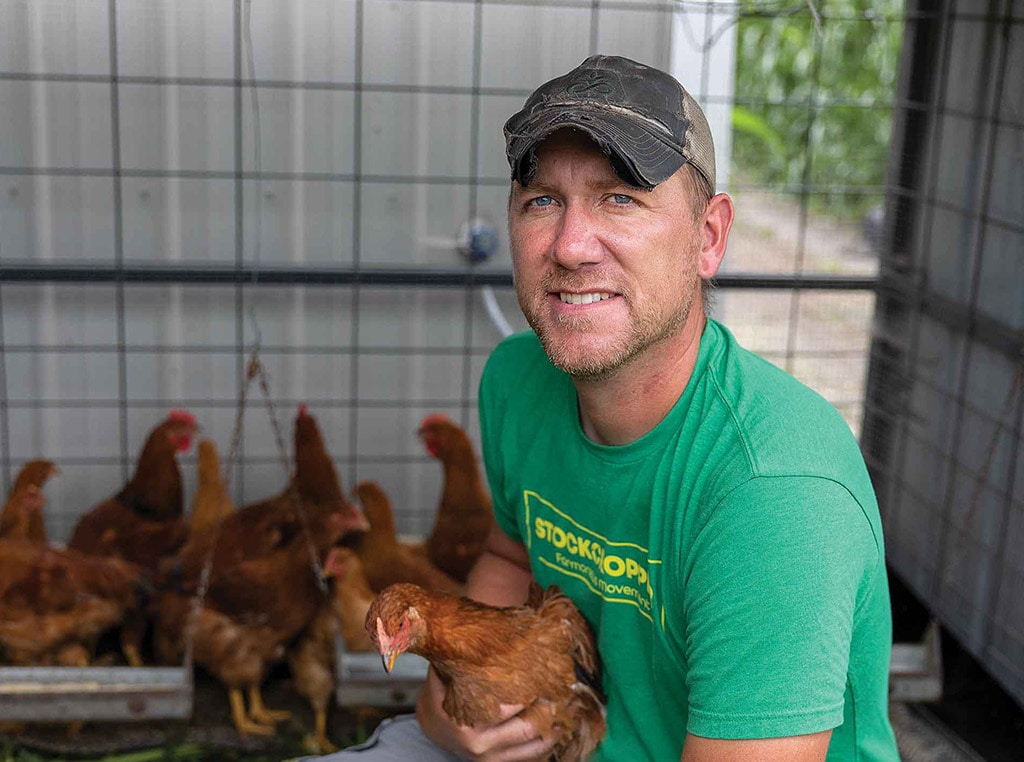 AGRICULTURE, FARM OPERATION
Agent of Change: Zack Smith
Fresh Ideas
Where value walks off the farm.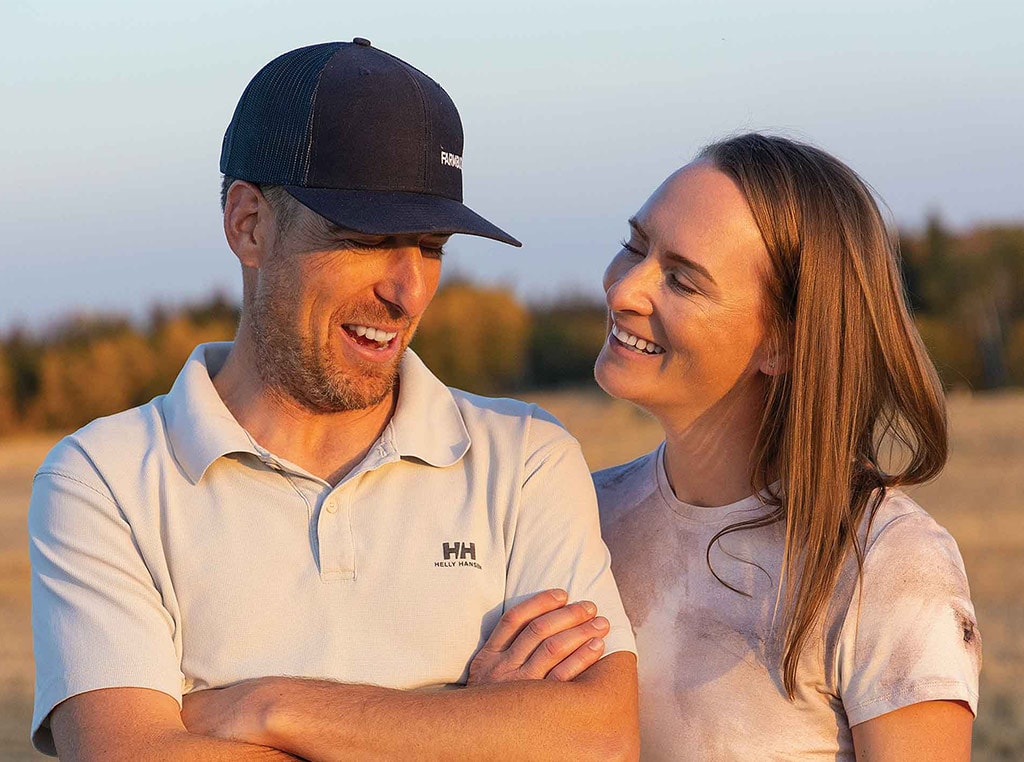 AGRICULTURE
Then and Now: Lynn Dargis
From Tragedy to Triumph