Agriculture, Farm Operation
February 01, 2023
Agent of Change: Zack Smith
Fresh Ideas
Where value walks off the farm.
Three years have passed since Zack Smith, Sheldon Stevermer and Lance Peterson lamented the future of monocrop agriculture. Corn was $2.75, soybeans were $7 and the future looked bleak. An online conversation between the three farmers evolved into a brainstorm session that led to what's become stock cropping: a mobile pen filled with sheep that graze on cover crops, deposit urine and manure onto the soil, feeding next year's cash corn crop.
Within five months, the trio built a mobile pen with an inverted roof to collect rainwater, divided front to back by a wall that allowed sheep in the front half, pigs in the back half and broiler chickens bringing up the rear in a separate chicken tractor.
The trio named the first mobile pen the "ClusterCluck 5000," which Smith used on his farm near Buffalo Center, Iowa.
That journey led to his successful YouTube channel, "The Stock Cropper," and a collaboration with an equipment manufacturer to engineer and build a smaller, autonomous version—the ClusterCluck Nano. Version 2 of the ClusterCluck Nano is autonomous, features solar panels to recharge onboard batteries and includes steerable functionality. It was introduced at a field day on Smith's farm in 2022.
"When we sat down that first time, we knew we had to make something completely different than what we were used to in the commodity agriculture system," Smith recalls. "If we wanted it to have value to mean something to consumers, it had to have a very clear message."
People are taking notice.
Jason Mauck hauled the first commercial ClusterCluck Nano from Smith's Stock Cropper Field Day to his farm near Gaston, Indiana. Four sheep graze cover crops in the front half of the device, with chickens bringing up the rear. Mauck's plan is to deploy multiple ClusterClucks on a 192-acre venue that features a golf course, cross country course, and U-Pick berry farm near Muncie, Indiana. Mauck has big ideas for the property, including music festivals, food forests, breweries and field trips. Livestock production, he adds, plays a pivotal role in this unique ecosystem.
"If we're jockeying for higher yields so we can pay higher rent or more for land at auction, to grow animal feed, and buy more fertilizer to produce more animal feed, why wouldn't we just fertilize with the animals and sell the meat?" Mauck says.
Ricardo Salvador, director of food and environment at the Union of Concerned Scientists, applauds the innovation he sees in the Stock Cropper concept.
"What I see Zack and his colleagues doing are figuring out how they as farmers can retain more of the food dollar," Salvador says. "They aren't thinking about grain as an end product. They are using crops to produce high value meat that they are selling off the farm."
With the Stock Cropper concept, Smith, Stevermer and Peterson are creating an alternative path to production agriculture—one that doesn't require vast acreage or hefty investment in crop inputs.
Using a diverse cover crop mix that includes sorghum sudan, sunflowers, hairy vetch and ryegrass allows the plants to bounce back as the animals move forward in the grazing process. The plants continue to pump carbon into the earth and protect the soil. On less than five acres (including planter passes of conventional corn on either side of the grazing alleys), lambs, pigs and chickens graze the paths twice. It takes about four months to ready the four-legged animals for market, and the chickens are ready for processing quicker.
The concept won't replace conventional farming; Smith himself has a robust corn and soybean operation.
"It's a path that allows more people to participate," Smith says.
"I've had people ask me why I'm messing with this, with $7.50 corn and $15 soybeans," he continues. "But I've seen what's happened. It's the same thing that's happened three other times in my career. Grain prices pop and the machine responds. We always seem to drain the tank and get back to a break-even proposition." ‡
Read More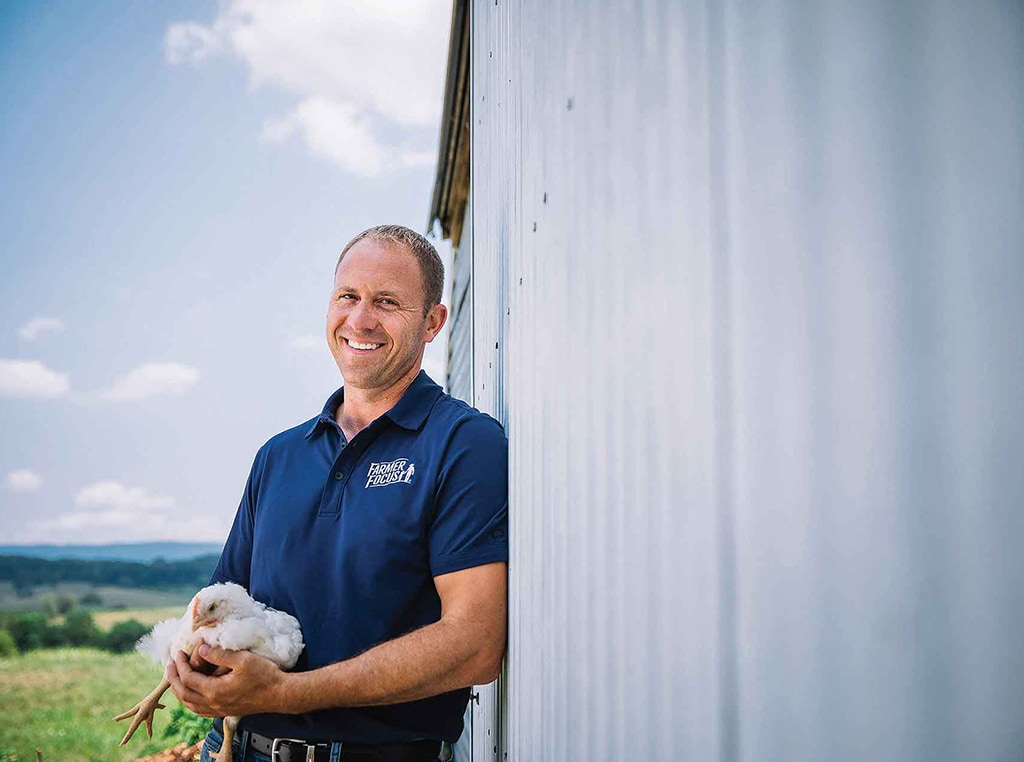 AGRICULTURE, LIVESTOCK/POULTRY
Agent of Change: Corwin Heatwole
Renaissance Man
Corwin Heatwole is bringing farmers back to the forefront of the poultry industry.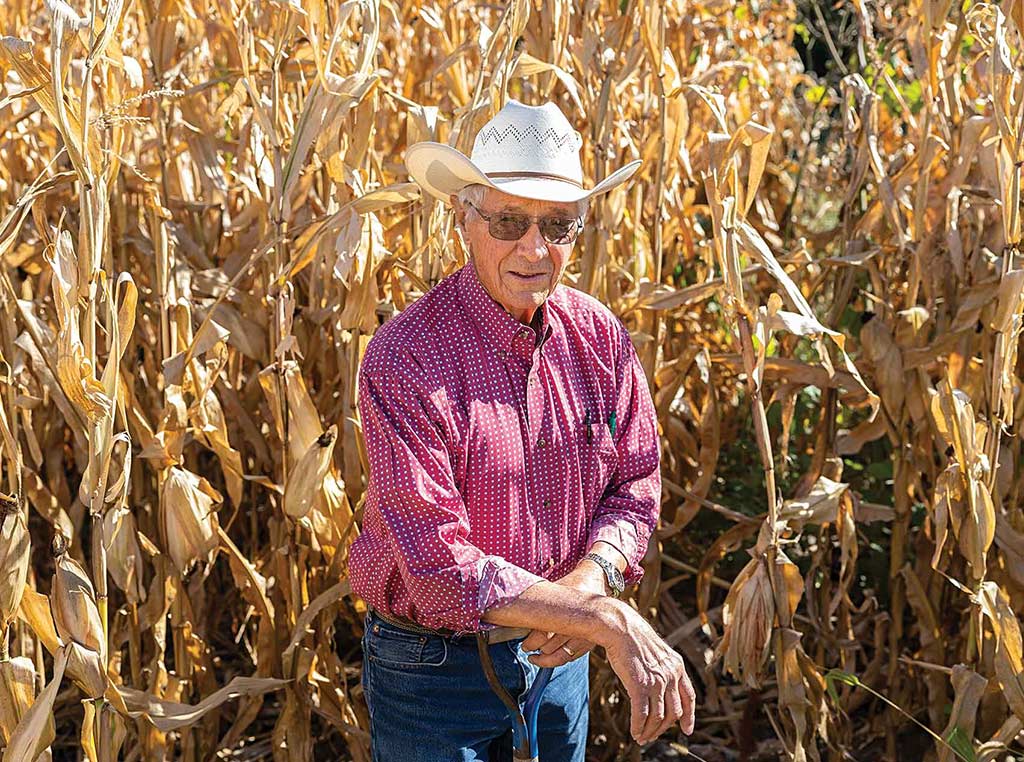 AGRICULTURE, SUSTAINABILITY
Then and Now: Ray Ward
A Lifetime of Teaching Farmers
How to profit from soil health.