Education
February 01, 2023
Agent of Change: Greg Page
Lessons from Page
Insights too good to keep in a pile of notes.
Have you ever found yourself sitting at a table in a generic hotel conference room ready to hear a keynote speaker, and then a few minutes into his or her speech you realize there are not enough cocktail napkins and little notepads in the whole hotel to ink the insightful lessons coming from the podium?
This happened at the Minnesota Ag and Rural Leadership (MARL) program graduation session last summer of which I was a part. In a quick breakfast session, Greg Page shared leadership lessons he'd learned through decades of working in the agriculture industry around the world, growing up as a North Dakota John Deere dealer's son, and teaching courses at the University of Minnesota.
Page's last role was as CEO of Cargill, and he currently sits on the board of Deere & Company, 3M, Corteva Agriscience, and Eaton Corporation.
He certainly has found himself in much bigger make-or-break moments than most of you or I will ever dream of—like talking to those in charge at General Mills about implications of a glyphosate residue zero-tolerance policy in their cereal—but his lessons can apply in so many scenarios you and I do find ourselves in regularly—like an association board room or the farm office.
He could have shared for hours, I am sure, but he capped off two years of learning through the MARL program with many bite-sized lessons that begged to be heard beyond the small conference room's collapsible walls.
Trust is the foundation. When I look at all the notes I jotted down during his hour at the mic, the theme was trust. How important it is. How to build it. How to keep it.
Page started his remarks simply by reminding us, "The world is shaped by people who show up." He went on to discuss how to effectively lead and ignite positive change.
Once you've shown up, Page believes one of the roles of a leader is to explain reality.
"Too often we treat everything as a problem, which implies there is a solution. For many decisions, there is a good answer out of a range of choices, but none are perfect," he says. "Each choice also has second- and third-order consequences the leader must understand and consider. Explaining the reality of the chosen answer helps build trust."
He used the glyphosate example to illustrate his point. "We live in a world where zero doesn't exist anymore. When I explained a zero-tolerance policy was really not an option and what would happen to soil health and water quality down the line if glyphosate was simply not an option for their supplying farmers, we were able to have a conversation about what was really possible."
The next role of a leader is to determine and share the vision.
Page has seen time and time again the key to adoption of your vision hinges on trust. Those who must change need to trust the leader enough to overcome their resistance to change.
"My experience working on issues that involve policy is everybody thinks we can just make everyone angry enough that things will change. All our attention is spent on dissatisfaction. Instead, the most important thing to work on is building trust," he explains. "Until you have full trust, the resistance to change will seem way bigger than it actually is."
One of the ways Page has found to build trust is to be clear about what you will not stand for.
"It's much easier to be clear about what you won't stand for in a world that changes so fast. The things you will tolerate and accept are broader than you probably expect. But in leading an organization, the thing that must be clear to everybody is what cannot be allowed."
Humility is another effective way Page sees to build trust.
"Every person in your organization knows more than you do about something. The number one motivating thing I found you can do for people is let them be the expert. Let them teach you."
Acknowledging it is easier said than done and even listing off some of his faults, he said what is most required is perseverance.
"In your leadership journey, you will get jobs you're not prepared for. It doesn't mean you cannot do them. And you will find trouble. Perseverance born of humility is going to be your friend. So, if you take anything away from my comments, it is to persevere." ‡
Read More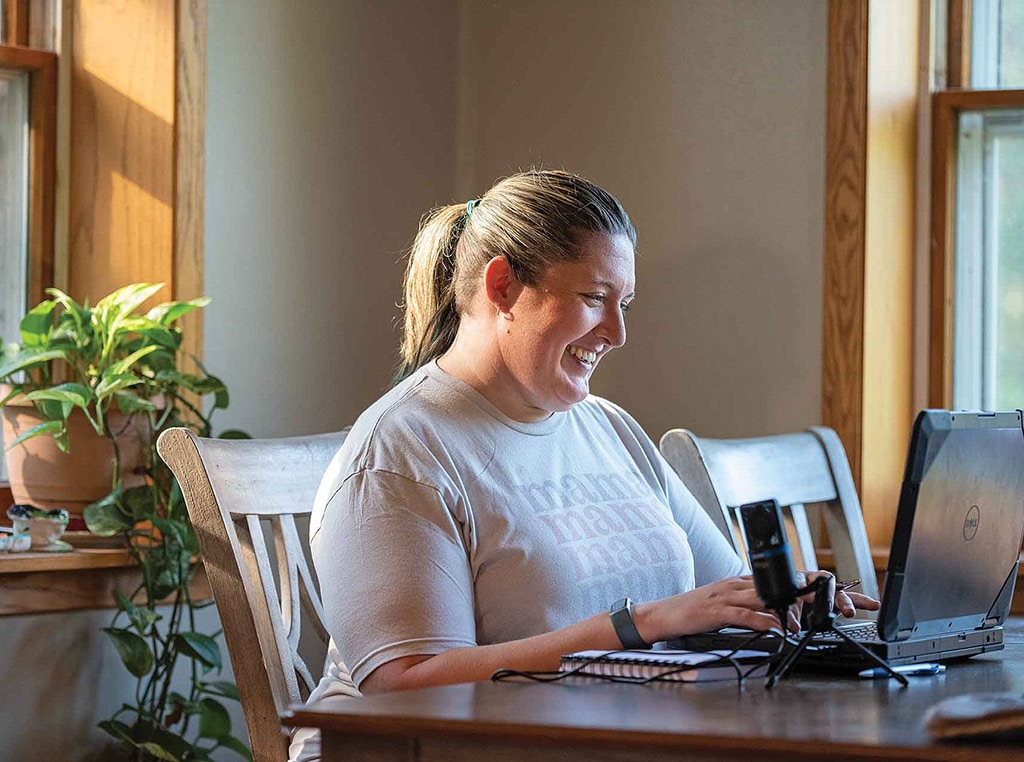 AGRICULTURE, EDUCATION
Agent of Change: Dairy Carrie
Pioneer of Farm Connection
Paving a digital pathway for modern farm advocacy.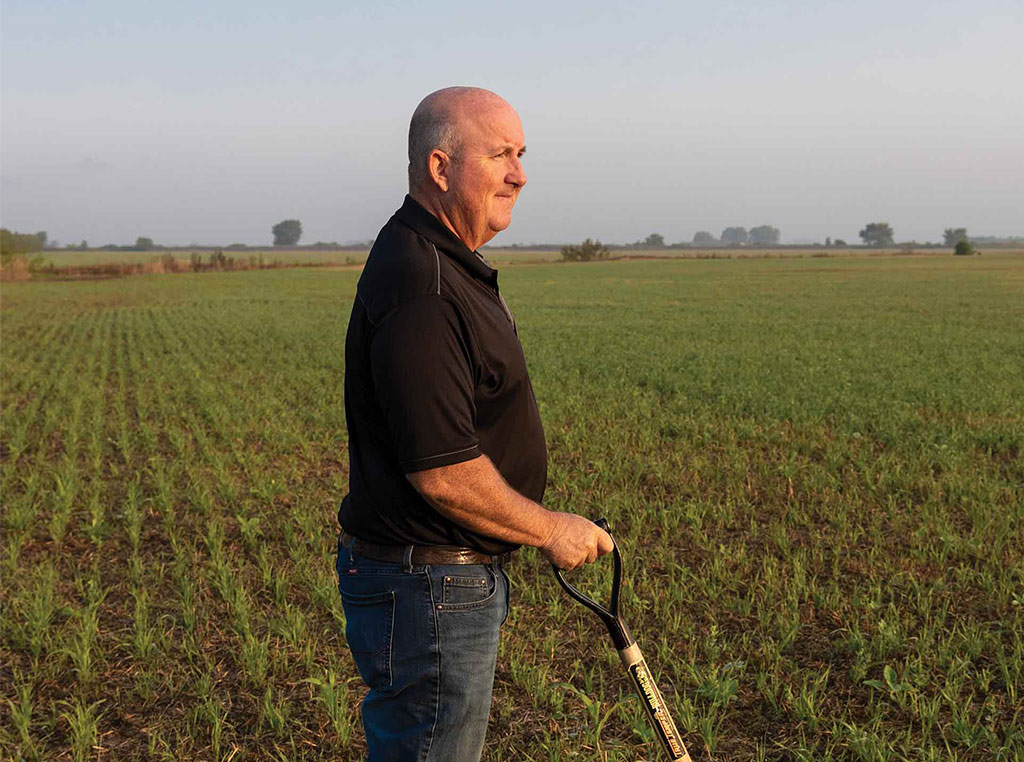 AGRICULTURE, SUSTAINABILITY
Agent of Change: Blake Vince
Sharing Your Knowledge
No one is a prophet in their hometown.