Agriculture, Education
February 01, 2023
The Human Element
What's it take to make a change?
Les and Jerry Seiler have made some huge changes on their 1,700-acre farm near Fayette, Ohio. The Seilers have been in continuous no-till for more than 35 years. They have woven alfalfa, barley, and wheat into the area's typical corn/soybean rotation. And it has been eight years since they last applied phosphorus on corn.
Sure, says Les, making big changes always leads to some jitters. But he and Jerry love when risk yields reward.
"Some of us look at everything a little bit different," he says. "I think that's what makes my brother and I click together: we can see where we used to be, and we know where we're at today. That's progress."
J. Arbuckle at Iowa State University points out that farmers represent a broad spectrum that ranges from highly risk-averse to innovative "mad scientists" who take many risks, expecting to fail sometimes.
It's easy for people to cite the benefits of a practice like cover crops and urge farmers to jump right in, he adds. But for risk-averse farmers, change can entail risks, both real and perceived.
Arbuckle also lists structural challenges to change: equipment, lenders, landlords, buyers, crop insurance, and more.
Plus, some changes can feel less urgent than others.
"Sometimes, slow-moving disasters are hard to perceive and take effective action on," he says. "Like climate change. Or long-term soil erosion, where you're losing soil every year through ephemeral gullies and use tillage to smooth them, so it looks like it didn't even happen."
Pesticide resistance is a more immediate and urgent problem many farmers face. But Katie Dentzman, another Iowa State University social scientist, says many growers she's interviewed in her research only adopted resistance management practices after resistance was found in their own fields. Even then, other growers just froze.
Fatalism. "When people don't feel like they have a lot of alternatives, or they don't have a lot of support, or there are a lot of barriers facing them, they can kind of go into this kind of fatalism," Dentzman says. "They'll say, 'OK, well in that case, I just hope a new miracle herbicide comes out.' And that's when they tended to rely more on a herbicide-dominant management plan."
"But there was this other direction which was really interesting, and that was community collaboration—more willingness to talk to your neighbors, more belief that your community together could potentially affect this issue," she adds. "And people who were more involved with community management were also more likely to be doing integrated weed management practices."
Community efforts can help farmers overcome a huge barrier, which is that most farmers don't feel comfortable confronting neighbors, even about problems that could soon migrate into their own fields.
"Farmers in my focus groups emphasized, 'yeah, I would love to help my neighbor out,'" Dentzman says. "'If they had a herbicide resistance problem, no, I wouldn't go up and talk to them just on my own. But if they asked me for advice, absolutely, I would love to help them.'"
Community. Larry Buss of Logan, Iowa, has seen big changes in the Loess Hills—most notably, when he and his neighbors adopted no-till. He says it took 10 to 15 years for no-till to dominate the local landscape. Today, the area's farmers now appreciate not only the ability to save topsoil, but to enhance its quality.
When the first Palmer amaranth plant in Iowa was found in his county in 2013, Buss realized he and his neighbors probably wouldn't have 15 years this time to tackle the problem.
Buss blasted the message into the community by recruiting kids from his church to help him pull Palmer amaranth plants from a field in front of reporters from the local paper.
In 2017, coordinating with Iowa State researchers, he also helped establish the Harrison County Pest Management Project to raise local awareness of herbicide resistance. An early action: adding Palmer amaranth to Iowa's noxious weed list.
The team strategically cast a wide net. Though Palmer amaranth was the big concern, they added waterhemp, marestail, and giant ragweed to the project's mission because more growers were likely to already have those in their fields. The roster itself was also diverse—it included not just farmers, but also bankers, crop advisers, and chemical company reps.
"The community is not just farmers, it's the entire community from the EPA on down," Buss says. "We need to change our mindset to where combating weed resistance is just as important as selecting our fertilizer program or our seed program, or any other program."
For five years, team members talked to farm reporters, had Iowa State test locally collected seeds every year for resistance, and organized annual field days at a demonstration plot that showcased various herbicide resistance management tactics.
"We're hoping people, when they're harvesting, if they see Palmer amaranth in the field, they'll stop and bag it up and not just run the combine through," Buss says. "I think we've evolved from back in 2013 when the reaction I got was, 'they'll be another herbicide. We don't have to worry.'"
Purdue University social scientist Linda Prokopy says awareness is the first step toward change. Then comes persuasion. But many people stall after they decide to adopt a practice but before they actually adopt it.
Step by step. Getting over that hump can start with surrounding yourself with people who are doing what you want to do, she says. If a practice isn't in place locally, conferences and meetings are great places to gather insight and inspiration. Social media groups also provide wider networks—Prokopy notes that some farmers are more comfortable with people who aren't competing with them for rental ground.
In addition to information, networks or community groups can help reduce inertia. Research shows a lot of psychological power in declaring that you are making a change.
"Saying in a meeting, 'I am going to use cover crops,' you are now a person who uses cover crops," Prokopy explains. "You've told other people that you are a person who uses cover crops. You're much more likely to adopt if you've made that public declaration."
Les and Jerry Seiler are widely known as innovators. But they're far from reckless. Les says they gather data for years—soil tests, strip plots, yield maps—to guide their decisions and build confidence. They watch results carefully and always keep a Plan B in mind. And they keep learning.
"I would say we've never had a farming failure—we've had learning events," he says. ‡
Read More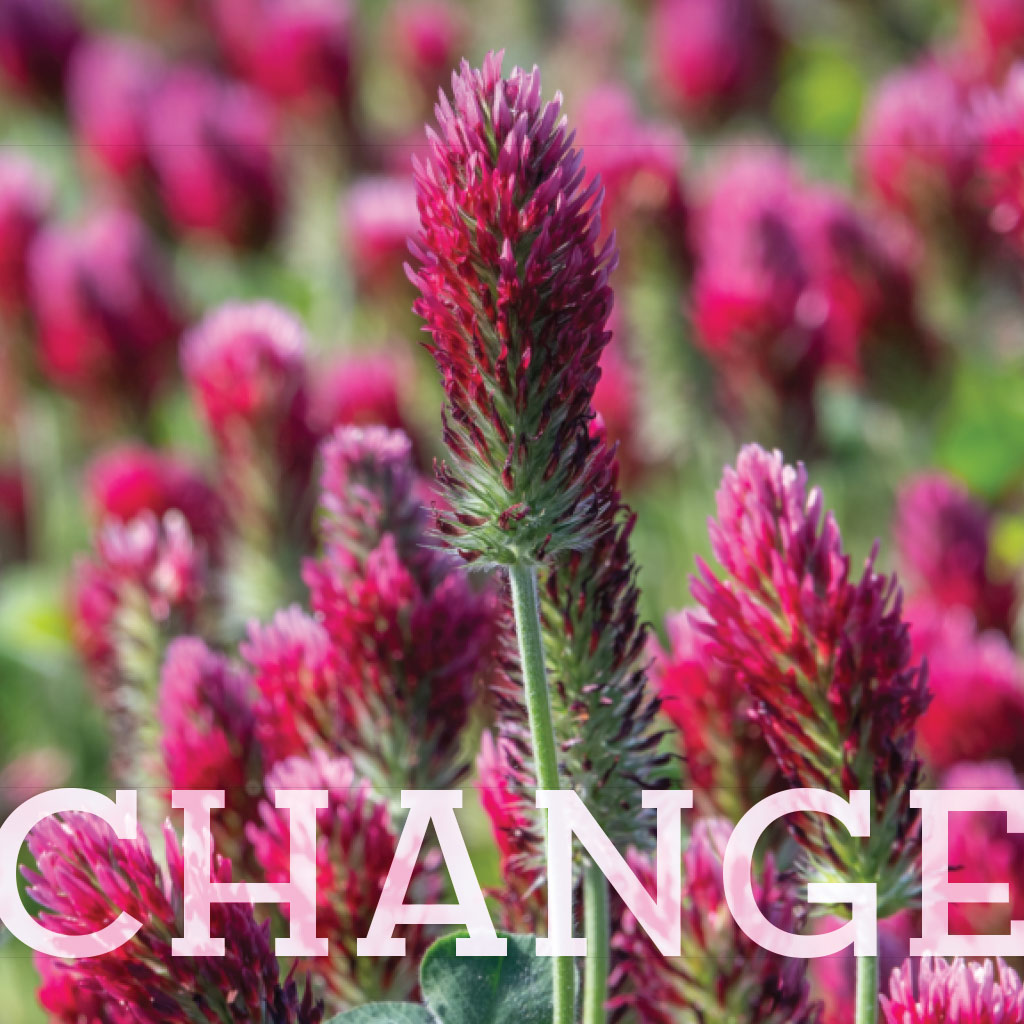 AGRICULTURE
Tackling Change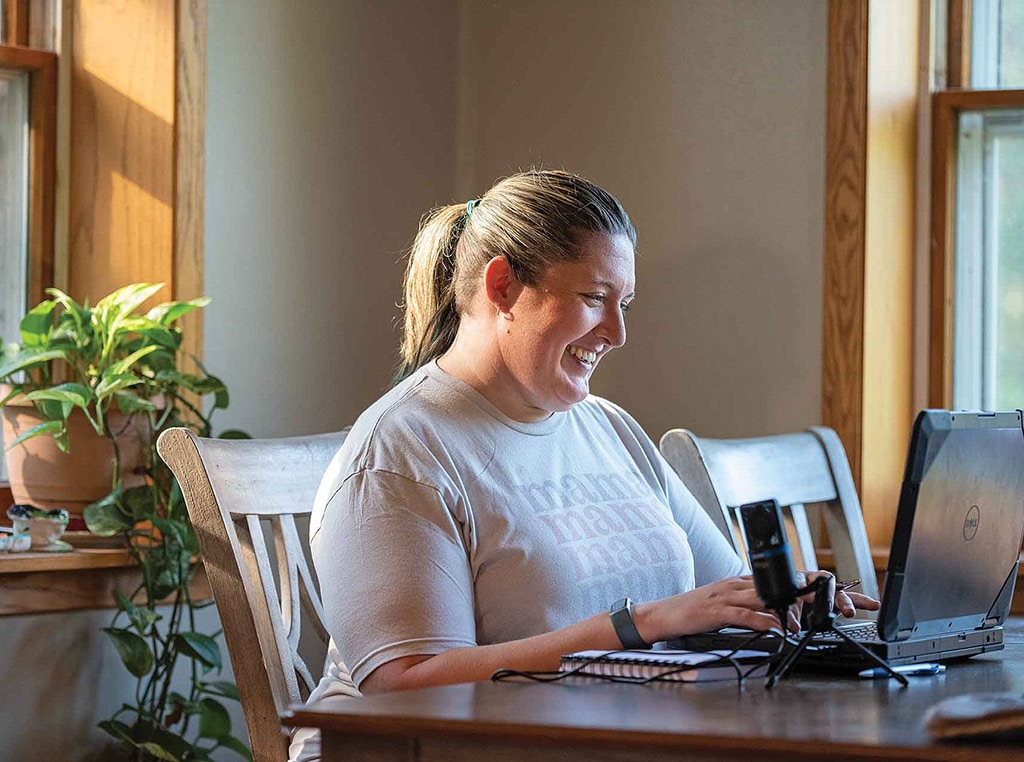 AGRICULTURE, EDUCATION
Agent of Change: Dairy Carrie
Pioneer of Farm Connection
Paving a digital pathway for modern farm advocacy.