Agriculture, Specialty/Niche
September 01, 2023
Reset Farm to Table Dining
The newest way to connect to communities and consumers.
Innovative farmers, creative chefs, and adventurous diners are turning the tables on the local food movement. In recent decades, that movement has championed the 'farm to table' concept of sourcing ingredients from local farms and ranches rather than shipping them in from far and wide. Now, there's growing interest in going a step closer than farm to table by actually taking the table to the farm, allowing diners to not only see where their food and drink originated, but to meet the farmers, ranchers, fishermen and vintners who produced it.
Perhaps the most classic example of this table to farm change in direction is provided by Outstanding in the Field (OITF), a traveling outdoor dining event that takes the restaurant right to the source of the items on the menu.
"My vision was to create a restaurant at the source of the food where guests could enjoy a communal meal and celebrate the hardworking hands that feed us: the chefs, farmers, fishermen, cheese makers, vintners, brewers and many more," says Jim Denevan, the California-based chef and artist who founded the company in 1999.
The unique approach appeals to ardent culinary travelers and provides a golden opportunity for sustainable, regenerative, and conservation-minded producers to tell their story during a unique and immersive experience. OITF has set their iconic long linen-draped table at more than 800 locations in 22 countries—most recently at the rate of 115 dinners per year.
"We stage gourmet meals prepared by award-winning chefs in beautiful, agrarian settings that have ranged from cattle ranches to corn fields, and vineyards to fishing docks. Our dinners are a unique group of people gathered in one place for one moment to share the most universal human conversation of enjoying a meal," says Denevan.
Amidst the hay. Last summer OITF's culinary caravan set up the long table in a newly baled barley field on Hillside Ranch near Bellevue, Idaho. Water from the end gun of a center pivot on an adjoining hay field fell tantalizingly close as diners listened to host farmer Brett Stevenson explain the role the farm's specialty wheat varieties and high-extraction flour mill play in the nutritious and flavorful bread being served. Meanwhile, her brother Justin and father John shared the farm's efforts in water conservation and soil health on the family's piece of the scenic Wood River Valley.
"There's a healthy and growing curiosity around where and how our food is grown," says Brett. "This is a really fun way to build the connection between growers and consumers and I believe people go away with new insight towards food systems and agriculture, as well as a simple appreciation of the scenery and agrarian culture."
The 160 tickets for the high-end event ($365) sold out quickly, as do most OITF dinners (outstandinginthefield.com). Women in flowing, floral dresses and wide-brimmed hats and men in Ray-Bans, polos, and khakis enjoyed local wine and hors d'oeuvres before moving to the long table for a five-course feast prepared by chef Jay Veregge and staff in a field kitchen just behind a pile of large square bales.
Guests hailed from Los Angeles to Chicago and Croatia to Australia with a few locals as well. "We've been to several on-farm dinners and always enjoy learning about all types of agriculture and what's involved in producing our food," says Sarah Woodward from nearby Ketchum, Idaho.
It's what's for dinner. The Farmers Dinner in Manchester, NH, is also taking fine dining to the field. "We are a group of six chefs who work with a network of 31 sustainably-minded local farmers who provide fresh produce to our restaurants," says the group's founder Keith Sarasin.
"About a dozen times per year we host an upscale dinner event on selected farms. Guests sit down to a multi-course dinner prepared by chefs that feature locally sourced items with an emphasis on products from that farm," says Sarasin.
"If possible, we set the table so diners can reach out and touch the crop in the field. And, in keeping with our focus on local food and education, diners will hear stories from farmers in attendance between each of the six or seven courses of the meal."
Since its founding in 2012, The Farmers Dinner (thefarmersdinner.com) has hosted 87 on-farm dinners and introduced the beauty and bounty of New England farms to 17,000 guests. Tickets typically cost around $120.
Vineyard visit. The unmatched beauty of Oregon's hills and valleys is the setting for more than 40 alfresco meals in the Farm Dinners series by Field & Vine Events (https://alliumoregon.com/field-and-vine-events).
"The idea is to move outside the confines of restaurant walls to be on the land that produces the bounty of grapes, meat, and produce that Oregon has to offer.
We typically seat from 80 to 160 people, prices range from $100 to $150 and, weather permitting, the tables are set up right in the field or the vineyard to make a very memorable experience," says events manager Bridgette Carpenter.
Dining on the farm has also proven to be a hit for Sweet Grown Alabama. The non-profit producer organization uses a large dinner rotated around the state to enhance marketing opportunities for farmers by connecting them to retailers and consumers.
Scott's Orchard in Hazel Green, Alabama, was a recent host to the dinner. Hundreds of members of the public, fellow farmers, state legislators, and anyone who enjoys supporting local gathered on the farmstead to dine on eight classic southern dishes along with Sweet Grown Alabama products from beef to squash to pecans and wine.
"It's always a great chance for fellowship and a southern celebration of the great tasting products Alabama farmers produce," says Aisling Fields, the organization's assistant director. ‡
Read More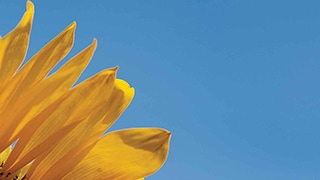 AGRICULTURE, FARM OPERATION
Sunny Days Ahead
Drought years forced farm to change course.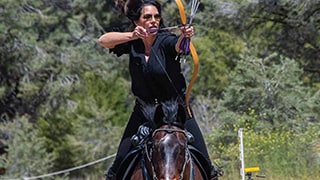 AGRICULTURE, SPECIALTY/NICHE
At a Canter
Mounted archery is the ultimate team sport.