Agriculture, Education
November 01, 2022
Counting on Kernza
The perennial grain that fits a niche.
For more than 150 years, winter wheat has been a mainstay on the Svaty Farm in Ellsworth County, Kansas.
And while wheat remains a mainstay on the farm that Svaty operates with his wife, Kimberly and their kids, Jackson, Mariner, Evelyn and Calla Marina, they have added a new cereal grain called Kernza to their enterprise.
Kernza is a perennial intermediate wheatgrass, developed over a couple of decades at The Land Institute near Salina, Kansas. Researchers there believe Kernza combines environmental benefits of native grasses with the healthy attributes of cereal grains.
Early adopter. Never one to shy away from a challenge, Svaty aimed to be an early adopter of Kernza in Kansas.
"Perennials always seemed to be just out there on the horizon, but 'not quite there,'" Svaty recalls. "But they make so much sense to me. When [The Land Institute] got close enough to commercial launch, I wanted to give it a shot."
He planted his first Kernza on 27 acres of certified organic land near his farmstead in 2014.
"At the time, this field constituted one-fifth of the world's commercial Kernza acreage," he says, waving his hand to the east of his home. "That was really cool."
Since then, end-users have fallen in love with Kernza, which is notable for its place in a regenerative agriculture system. It's extensive root system, which can grow up to 10-feet deep, stores carbon and reduces nitrogen loss into groundwater supplies.
Now, Svaty devotes nearly 100 acres to certified Kernza. His crop is sold by the pound to Patagonia Provisions, which uses the grain in an assortment of products including pasta and the new Kernza Pils, a German-style pilsner created in collaboration with Dogfish Head Craft Brews. His crop is shipped to a North Dakota mill. Other major players in the Kernza business include General Mills, which offers "Cascadian Farm Kernza Flakes" breakfast cereal. A host of local bakeries and breweries also use Kernza as a main ingredient.
The crop is grown by more than 50 farmers in the U.S. possessing active trademark licenses on nearly 4,000 acres, mostly in Wisconsin, North Dakota and Minnesota, according the National Institute of Food and Agriculture. In 2021, that organization began a five-year project to boost Kernza research, promotion and end-use, plus evaluate its impact on soil health, greenhouse gas emission reductions, wildlife habitat, and water quality.
While Svaty is growing some of the first commercially available Kernza varieties, the University of Minnesota is developing improved varieties with larger seeds and greater yield potential. Improved varieties may yield between 400 to 900 pounds per acre, according to the University of Minnesota, which has a research team dedicated to Kernza research.
In Kansas, Svaty's yield is about 150 pounds per acre, which is close to the national average. The first year, Kernza competes with summer annual weeds. The second and third years, Kernza stands are thicker and weeds are less of a problem. The fourth and fifth years, production begins to decline.
Three-way benefit. "In our operation, Kernza is a triple threat," Svaty points out. He grazes 70 cow-calf pairs on green Kernza in the fall and winter, and after the grain is harvested, Kernza straw produces three to four tons of hay per acre.
"It's classic cow feed," he explains. "You may not fatten your steers on Kernza hay, but you can get cows through the winter on it just fine."
While its yield is low compared to that of winter wheat, Svaty reckons Kernza returns $400 to $500 per acre.
"Plus, I'm not spending any money on chemicals, or working ground, or planting seed," he says.
Kernza makes up a small portion of Svaty's acreage—he has a typical central Kansas crop rotation of wheat and grain sorghum, too—but the appeal of perennial crops is too great to ignore.
"I love having fields in perennial cover," he says. "It's just better." ‡
Read More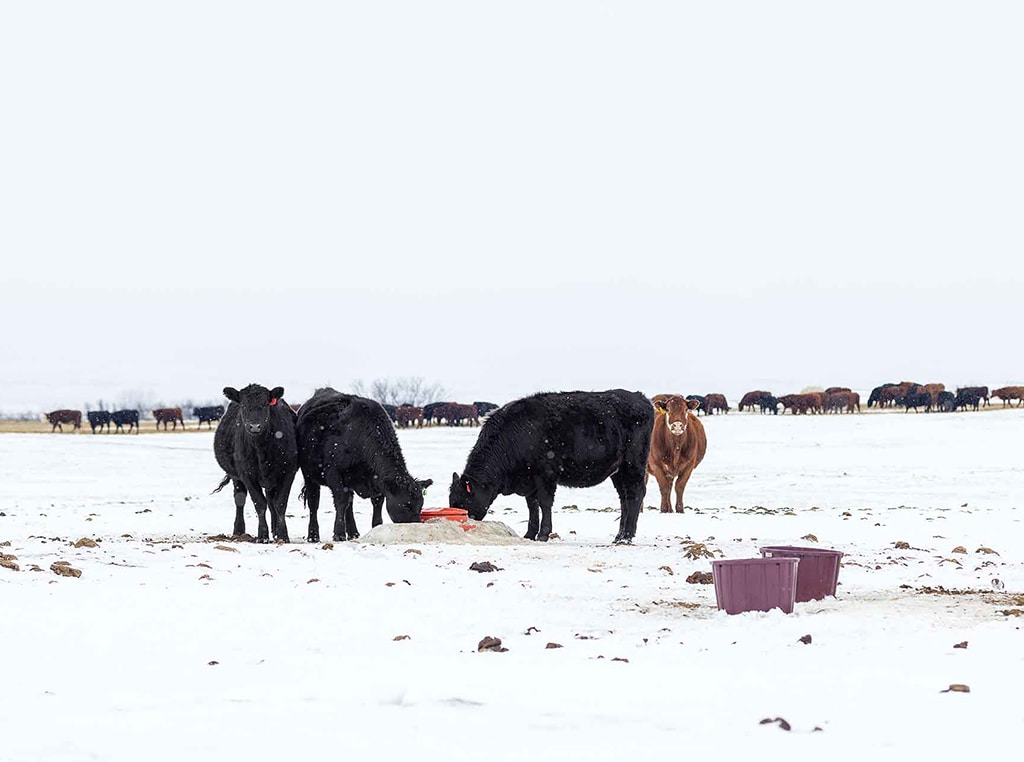 AGRICULTURE, LIVESTOCK/POULTRY
Goodbye Frozen Lines
Geothermal stock waterers stay ice-free without electricity.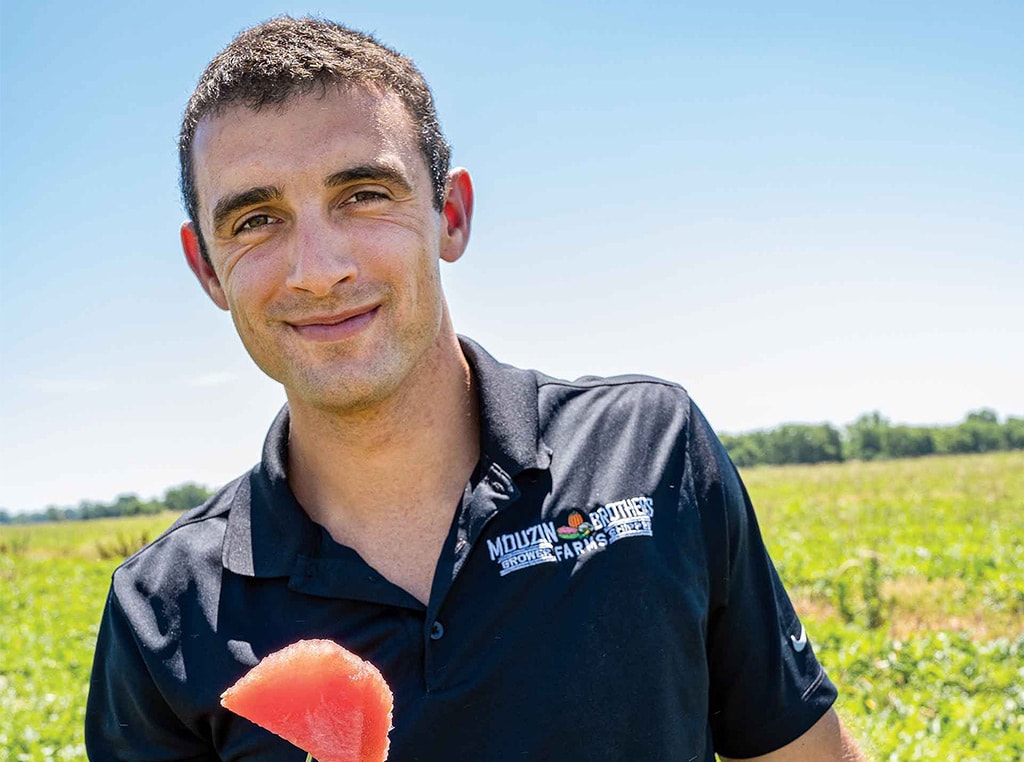 AGRICULTURE, FARM OPERATION
Ripe Opportunity
A chance farm visit and forward thinking yield a sweet farm legacy.