Agriculture, Farm Operation
December 01, 2022
The Other Side of the Coin
After you know your numbers...
By the time you are reading this, your 2022 books are probably done. The file might not be closed, but the numbers are what they are. Your tax liability is what it is. Now what? How can you make 2023 better?
Tina LeBrun, farm business management instructor at South Central College in Minnesota and National Farm and Ranch Business Management Education Association president, says it's as easy as not putting the file away yet.
"What are these numbers telling us? What are the good, the bad, and the ugly parts?" she wants to know about your 2022 books. "Can you tell the difference between the ROI on your corn-on-corn ground versus your rented soybean field? What is sticking out? What things are too inefficient? Where are you leaving dollars on the table?"
These are the questions she and her counterparts in Minnesota's Farm Business Management program ask their students year in and year out. The instructors are an added level between the farmers and their tax accountants. Similar educational programs exist in more than 10 other states. Farmers are students in that they pay tuition for credit hours, but the instructors are more like any other consultant a farmer retains.
"We offer another set of eyes to make sure their businesses are successful by walking through all four steps with them: planning, strategizing, executing, and monitoring," LeBrun says. She also notes that farmers from states without a program can participate at the in-state rate in Minnesota.
LeBrun feels her job is to help farmers "control the controllables" so they are better positioned to act on opportunities as they arise. Those opportunities could be little things or as big as acquiring more ground, updating equipment, or making land improvements.
The next step. Chris Behl, precision agronomy consultant based in Bloomington, Ill., calls these next level opportunities "the intangibles."
"Once you have your prescriptions and other pieces set to get a good ROI is the time to start getting into the things you thought were intangibles. An example would be, can you look at your fields differently and find a way to better manage the water risks?" he asks. "We know with everything else fine-tuned your yield is really determined by the weather."
Similar to LeBrun, Behl helps his clients find the most success by reviewing the data over time.
In his drainage example, the field in the maps shown is flanked on the south end by a railroad. When the landowners bought the piece, they knew the water probably would get trapped, but they didn't know how big the impact would be.
"We took the soil samples, analyzed the data from the yield monitor and from other GIS maps, and made the decision to revamp the waterways first because it could be done with a USDA cost share program," Behl explains. This was the controllable step.
The next step was to system tile the whole field. The data showed there was enough acreage impacted that the expense would provide a return.
In LeBrun's terms, this is her "stress test." She asks all her farmers, "Can you prove spending the working capital will immediately save your operation $7,000 to $10,000? I want them to justify spending cash with profitability and equity, not just reducing tax burden."
That equation is all well and good when you can expect what the market may throw at you in a given season. But the market seems ever more volatile.
Data is the crystal ball. "The past season was just kind of the perfect storm that got us to where we are today between interest rates, commodity prices, and input prices," LeBrun notes. "Many of my farmer students have been worried when the other shoe would fall and put any extra cash into securing inputs such as fertilizer rather than making improvements."
Farm inputs financial analyst Sam Taylor, with Rabo AgriFinance, says about the market going forward, "we've seen where pricing has basically been flat to down and then up the last few years; you could say it was fragmented. What we are really predicting, though, is that the farmer will be able to stay in control of his or her costs in the future by using more and more technology and better managing the data."
He adds, "This more ubiquitous use of data on farm will create a better connected feedback loop with the supply chain, and ultimately enable farmers to be more in control of their profits."
This is exactly what Behl and his clients are doing.
By already having a good handle on profitability at the field level and using all the data available, as Taylor recommends, Behl and his clients knew the waterway updates and additional tile would prevent significant losses when the field is inevitably hit with heavy, fast rains in season. He says, "Instead of just worrying about the weather, we used the technology and data available to get ahead of it." ‡
Read More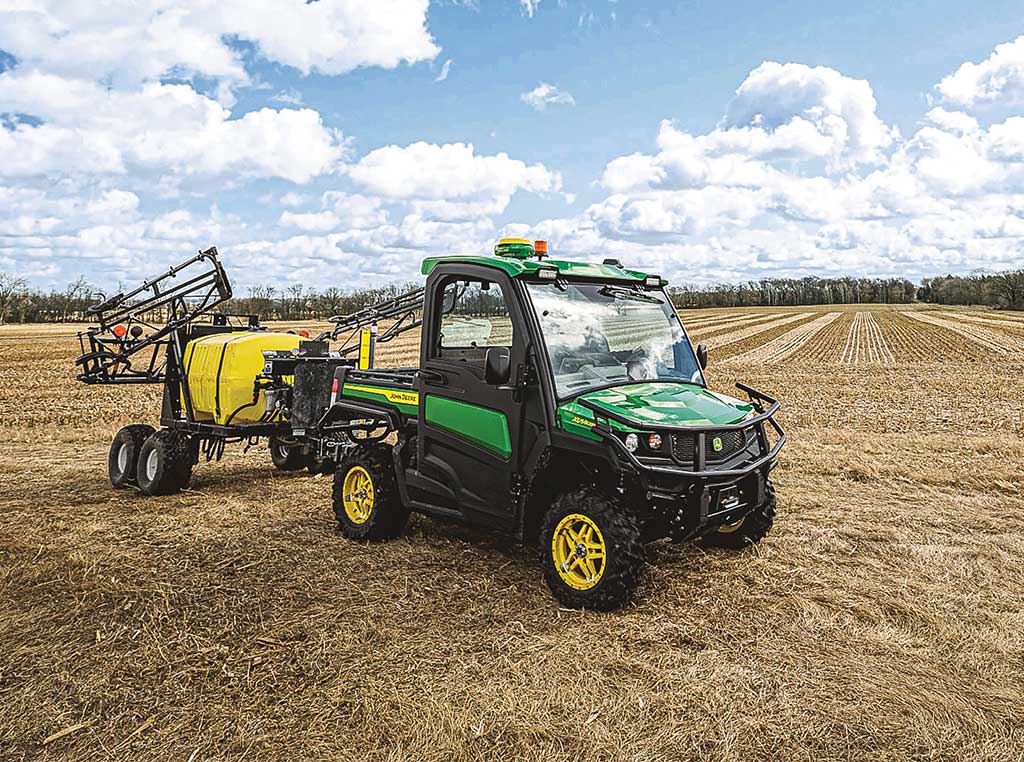 AG TECH, AGRICULTURE
Tech@Work
New AutoTrac™ Ready John Deere Gator™ Brings Precision Ag Technology to Utility Vehicles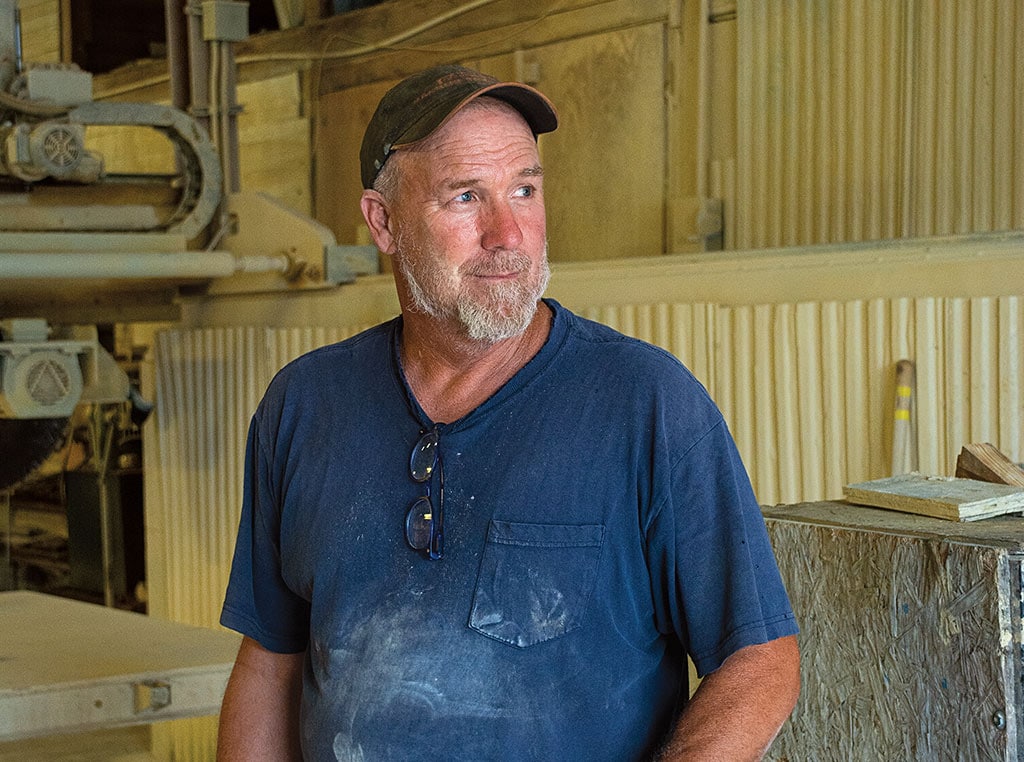 RURAL LIVING, SPECIALTY/NICHE
Limestone Cowboy
An artisan continues limestone craftsmanship.