Agriculture, Livestock/Poultry
June 01, 2021
A Touch Of Iceland
Selma Bjarnadottir lives her dream in western Washington.
"I'm supposed to be a farmer. I've known that my whole life," says Selma Bjarnadottir, scratching the ears of a huddle of curious hogs on her 40-acre farm outside of Rochester, Washington.
But in Icelandic, her native language, "farmer"—bóndi—was a masculine word. There was simply no feminine version.
"Grammatically, it didn't work in Icelandic," she laughs. "I remember always saying, 'no, I don't want to be the farmer's wife. I want to be the farmer.'"
At the age of 12, she started spending summers—and many weekends the rest of the year—on a farm about 90 minutes' bus ride from her home in Reykjavik. There, she helped with chores, herded sheep, and broke horses.
Over the years, she went to college in the U.S., got married, and worked for the state of Washington as a landscape architect. But her dream of being a farmer never faded. So when she and her husband Mark MacFarlane bought 40 acres in western Washington in 2000, Selma was finally home.
They named the farm Bone Dry Ridge. It seems out of place in a county that gets 45 inches of rain a year, but when the Mediterranean climate turns dry in the summer, the unirrigated slopes become bone dry indeed.
Familiar faces. The couple started with a handful of Highland cattle, a nod to Mark's Scottish heritage. Selma wanted sheep. Fortunately for her, heritage breed lovers had begun importing Icelandic sheep into the U.S. just a few years earlier.
"I had to have Icelandic sheep because I would look at other sheep and I was like, 'I don't know these animals. I don't understand them at all,'" she says. "And I would see Icelandic sheep and I'm like, 'yeah, I get those faces. I know them.'"
The hardy, woolly little breed descended directly from flocks brought to Iceland by the Vikings more than 1,000 years ago. Since then, they have eked out a living on Iceland's unforgiving landscape. A look at a running Icelandic sheep—and, always edgy, they run a lot—is a glimpse of the wild origins of the species.
"I appreciate their orneriness," Selma says with a grin. "I admire their independence. They're so self-reliant, they're such strong characters. I also appreciate an entirely matriarchal society."
Bone Dry Ridge Farm's customers appreciate Icelandic sheep, too. With a dressed weight of 45 to 50 pounds—less than half of the size of more familiar breeds—an Icelandic lamb is perfectly sized for many home freezers.
Most of her wool goes to a nearby mill, but Selma keeps individually bagged fleeces on hand so knitters can choose the colors and textures they want. Icelandic knitters often twist the longer, coarser tog outer fibers with fine, thick thel from the underlayer to create a yarn called lopi for mittens and socks. For sweaters that weather long winters, carded unspun wool is Iceland's secret.
Rotation. Sheep spend winter and spring on the hill near the house. As the hill pastures dry up, the flock heads down to the valley floor to graze on fallow, irrigated vegetable fields seeded with a blend of grasses and forbs.
Birdsfoot trefoil and sanfoin in Selma's pasture mix help combat parasites. She also adds kelp to her salt/selenium supplement, inspired by her childhood memories of watching sheep in Iceland feeding on the long strands of seaweed on the beach.
Observation is key for Selma.
"I just provide for them what they need," she says. "I try to pay attention to them. There's a lot of communication, a lot of body language. They tell us so much. We just decided that animals are stupid, but we're missing out."
For instance, she noticed that her sheep love apple cider vinegar in their water, except at lambing. Now, vinegar is a farm staple.
The flock rotates through a set of paddocks, grazing forage down to three inches before moving.
Down on the valley floor, the sheep are near the small beef herds that Selma manages with Keith Fagernes, a local dairy farmer. In 2013, the two friends established Flying Cow Creamery to make yogurt from Fagernes' 12 milk cows. After MacFarlane died, Selma and Fagernes married, becoming life partners as well as business partners.
From its start as a Scottish Highland herd, the farm's beef operation has been transformed into a collection of Angus-Holstein-Wagyu crosses with some other European and British genetics mixed in. Customers buy their beef by the quarter.
Back up the hill, Selma pokes holes in the sheep's thick winter bedding and buries kernels of corn. Then she stocks the pen with 9 feeder pigs purchased from a friend. The eager pigs root through the matted bedding and rejuvenate the paddock, keeping the farm's rotation going.
"They eat like pigs," Selma jokes, her eyes twinkling. "There's so much wastage, so the chickens are the cleanup crew."
Close touch. Every animal has a role to play at Bone Dry Ridge Farm. And when the end comes for each of the animals, it's right on the property—quick and clean, slaughtered by local crew and cut by a family butcher shop.
Selma doesn't shy away from talking about slaughter with buyers. She stays in close touch with her customers online, detailing life and death on the farm. In fact, she notes, direct communication helps her explain her nuanced farming philosophy to buyers—for instance rotation, probiotics, and farming sustainably but not organically.
"When you have a sick animal, you do what needs to be done," she explains. "I have been saved twice in my life by antibiotics. I would use them if I had to. I like to have them in my toolbox. I would find it hypocritical for me not to use them."
There's a message that comes through, whether it's in her detail-packed email newsletters, in the lines of her chatty website, or just a conversation during a walk around the farm as the evening shadows start to crawl toward the edge of a field. Selma absolutely radiates with the joy of living the dream that she carried with her all the way from Iceland.
"There's not a day that I'm like, 'oh, crap, I have to go feed the sheep,'" she says. "That has not happened. Ever. I'm just delighted to have to put on my boots and rain gear and go outside and take care of the animals. To this day, I love doing that."
Selma gazes at the sheep that warily stare back at her from across the paddock. She takes in the wooded slopes that hem in the pasture.
"This is my life and I love it," she declares. "I don't have a lot of money, but I have time. Do I go on vacation to Florida? No. Do I want to go? Not really. Look at where I live."
Read More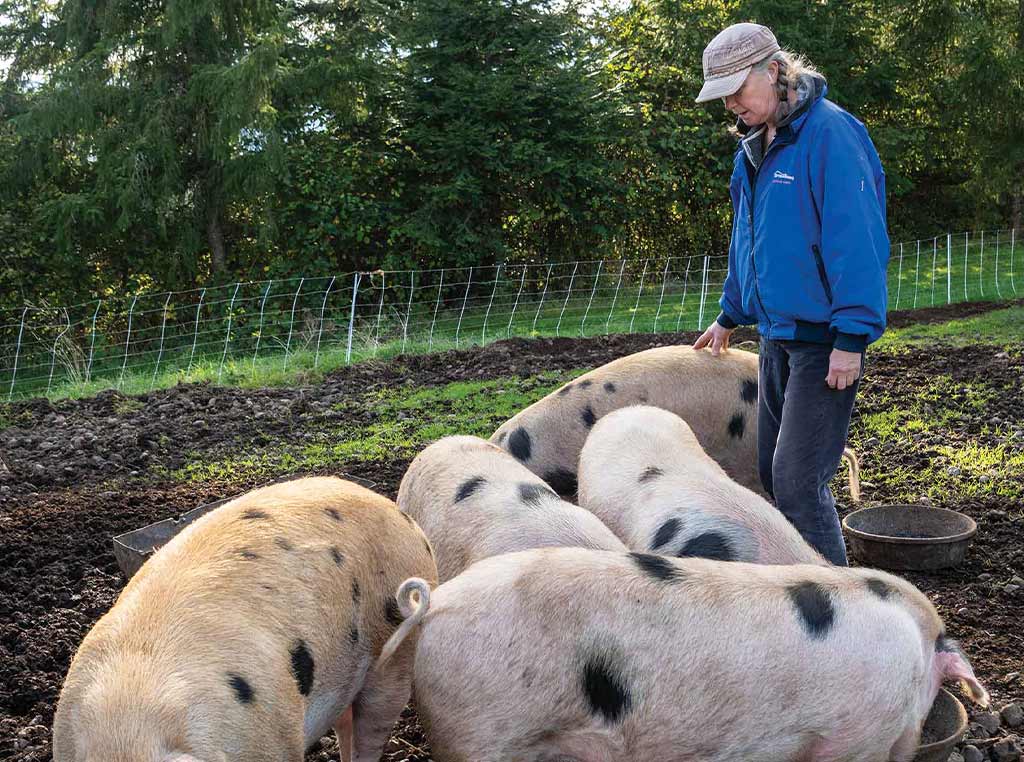 AGRICULTURE, LIVESTOCK/POULTRY
A Touch Of Iceland
Selma Bjarnadottir lives her dream in western Washington.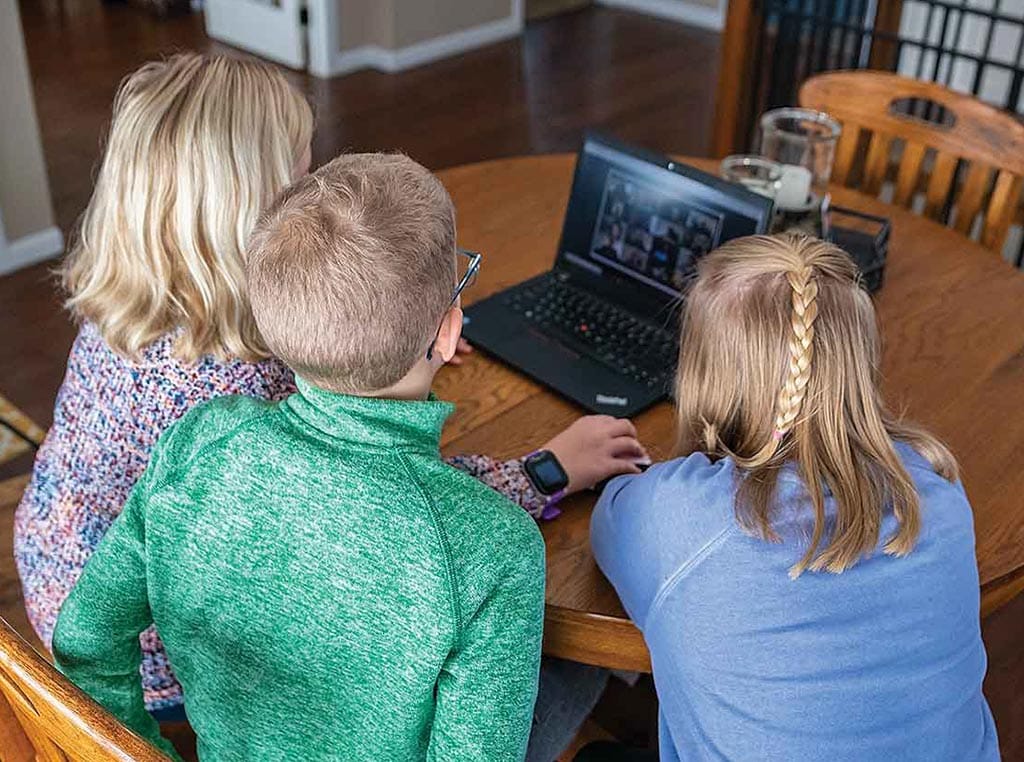 AGRICULTURE, EDUCATION
An Open Book
Farm kids answer what city kids really want to know about the farm.