Agriculture, Farm Operation
April 01, 2021
The Little Ag Company That Could
COVID brought the challenge and they answered.
POP! Confetti fluttered to the floor on February 23, 2020, as Alyssa Lehmitz, brand manager, popped three balloons in front of gathered Palouse Brand staff.
The noisy fanfare was meant to celebrate the Palouse, Wa., grain distribution company's three largest days ever of consumer sales on Amazon.
Instead, the pop served more as the report of a starting pistol, sending the crew off on a race the pace of a dash and the duration of a marathon shipping shelf-stable foods to pandemic panicked consumers.
In the ceaseless whirlwind that followed, their order fulfillment team swelled from two to more than 100, they overwhelmed the Amazon fulfillment system, flooded their local postal system — who rose just as enthusiastically to the challenge — and tackled a dozen other logistical problems all while working 20-hour days.
"Some days we would just cry," says Sara Mader, Palouse Brand CEO. "We wouldn't stop working, but tears would just be streaming down our faces."
While some quelled from exhaustion and the overwhelming task, most were happy tears. Happiness for the unexpected influx of business for a family farm weary from years of battling weak commodity markets. For the support of their community. And for being able to provide security for families across the nation.
Farmer Fast. Palouse Brand is the grain cleaning and distribution arm of the 5-generation-strong Pullman, Wa., Mader Farms. They export and sell wholesale grain and market consumer products including lentils, peas, garbanzo beans, wheat and custom ground flour. All grown by the Maders.
When Mader left a California tech job and returned to the farm, she focused on developing online sales. Under her stewardship, Palouse Brand spent a decade as No. 1 in their Amazon category.
Lehmitz managed shipping pallets of their products to Amazon fulfillment centers. Demand was predictable — a run in the fall and otherwise quiet.
Coronavirus panic buying broke that predictable forecast. This is what led to a Friday with 60% growth in Amazon sales over the day before, an additional 80% growth on Saturday and 100% more on Sunday.
Whereas large co-pack competitors of Palouse Brand had their hands tied, this farm family had the option of opening the grain bins and delivering.
"When it became clear those first few days of high numbers were just the beginning of something big, and that it was tied to COVID-19, we all headed to the plant to fill orders," Mader recalls. They didn't see a day off again until the end of April.
"I was stoked. I didn't know what was happening, but it was exciting. Really exciting," says Lehmitz. "We sent what should have been a 6-week supply to Amazon and it sold out in 4 hours. It was terrific, but alarming. It was 'ter-larming.'"
Coming up with new terms, like 'ter-larming' is one of the things that got them through endless frenzied hours in freezing conditions.
Pivot. Pivot. There was no business as usual, even day to day. "Pivot" became a bit of a mantra as every aspect of their operation had to be reworked and reworked again to meet the overwhelming demand.
They stopped sending product to Amazon fulfillment. Instead, filling customer orders themselves. Pivot.
"We shut off export, wholesale and our Palouse Brand website. We could only handle Amazon customer orders for months," Mader says.
Sales grew over 1,000% in March and another 1,000% on top of that in April. Mader and Lehmitz's kids would be slapping labels on boxes after school.
Parkas were the standard dress as they filled orders in the freezing plant and a hammock in the break room provided a few precious moments of sleep here and there.
"Fate was my HR manager," Lehmitz laughs as she recalls trying to staff two teams to run 24/7. "If you answered the phone you got a shift."
Bags of lentils, peas, wheat, chickpeas and flour filled and sewn on the graveyard shift would be shipped by 2 p.m. the next day.
They burned through a 5-week packaging supply in 3 days then went on a frantic buying spree.
"We bought out every 4-pound cotton Kraft bag in the United States. Then we had to start importing, air freighting in hundreds of thousands," Mader says. Pivot.
Then they had to print the labels.
"I walked into the local print shop looking like a homeless person, slapped a bag on the counter and asked if they could print on the material," Mader laughs. They could, and did. Pivot.
Nor Rain Nor Pandemic. Next they exhausted the flat-rate USPS boxes needed for shipping.
"We were begging and so was our postmaster. They pulled from everywhere, dragging up 5 or 50 boxes from tiny post offices here and there," Mader says. Not enough.
She sent an e-mail to Jeff Bezos' team at Amazon stating the Postal Service couldn't get packaging. She then forwarded that e-mail to the Postmaster General.
"I don't take no for an answer,' Mader says. Within 12 hours they had a 53-foot van of packaging at their dock. Pivot.
Soon their Palouse (pop. 1,074) post office was processing more mail than most Spokane offices.
There were 6 people on the team that spent all day every day buying and printing individual postal labels so people could track packages.
They eventually had two postal service semis loading from their docks each day and two people from the post office, including the Palouse Postmaster, Derek Fountain, spending entire days just scanning packages and loading trucks.
"No single business in the western region saw greater growth from this pandemic than Palouse Brand," Fountain says. "No one knew how far it would go and I didn't want to be the reason it failed."
Fountain worked alongside Mader, Lehmitz and their dedicated crews. He called in specialists from packaging and transportation to streamline the process. Pivot.
Demand has quieted, but was still 400% higher through year end as compared to 2019. They found jobs for nearly all their expanded staff on the farm, plant or with friends. The team forged a strong bond.
"We've been to war and back. I think we can do anything together," Mader says. And they did.
Read More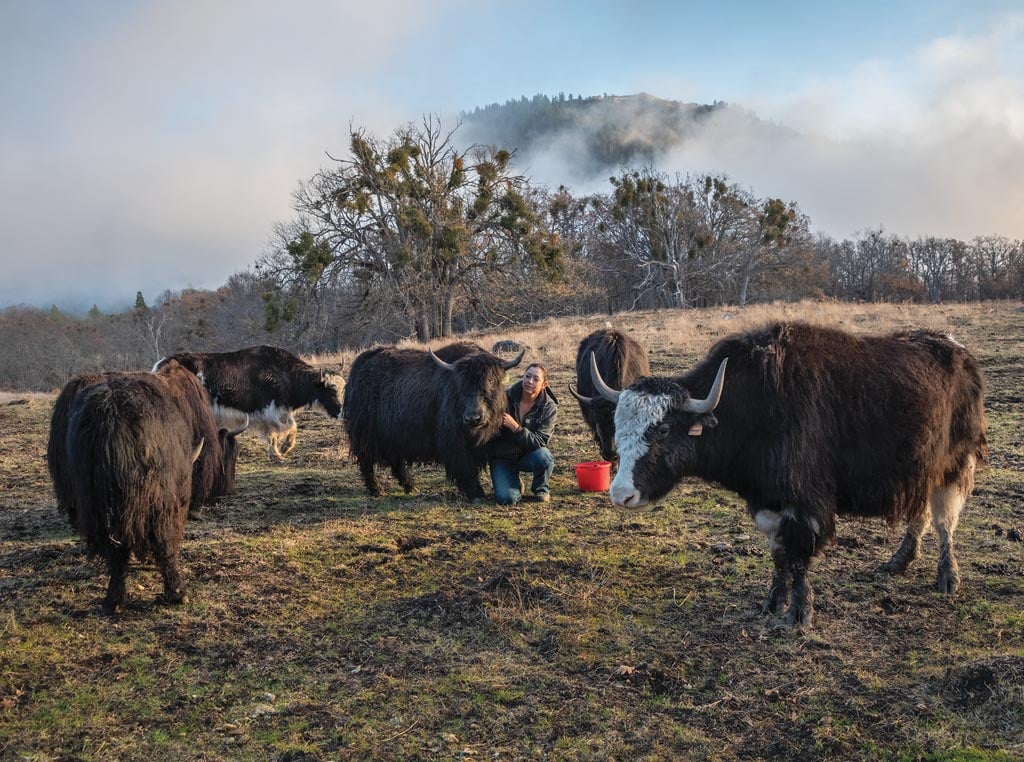 Agriculture, Livestock/Poultry
A Whole Different Rodeo
Farmers wrangle alternative livestock.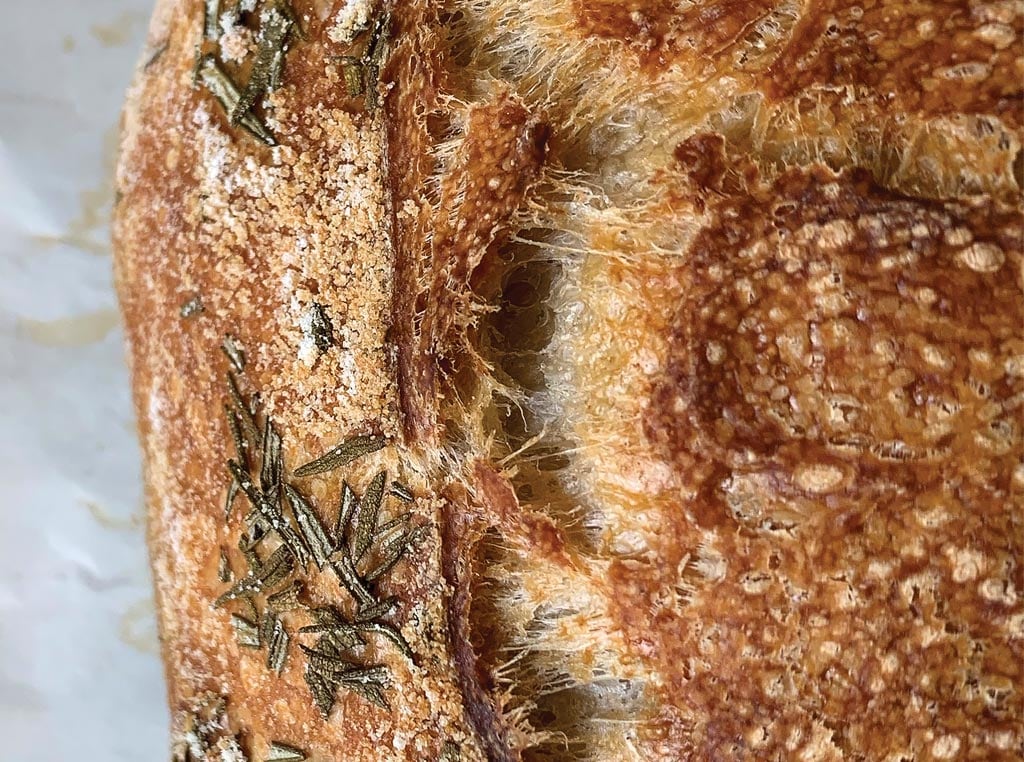 Agriculture, Specialty/Niche
Another Rise
The new age of sourdough.