Agriculture, Specialty/Niche
April 01, 2021
Destination: Agriculture
Meeting the challenges of agritourism and from-the-farm food.
It was the best of times. It was the worst of times. Admittedly, that's a trite way to open up a story. But 2020 was a Dickens of a year, thanks to the confounding effects of the COVID-19 pandemic.
It was a roller-coaster ride of emotions for Loren and Lisa Poncia and their children, Avery and Julianna, who have been building a business in Marin County, Calif. For the past 15 years or so, they have been building a brand and a destination called Stemple Creek Ranch on the land where Angelo Poncia, Loren's great-grandfather, set down farming roots four generations ago after leaving Italy.
The ranch is nestled in the serene rolling coastal hills of Marin County, bisected by Stemple Creek as it flows to the Pacific Ocean only a stone's throw away. Just a few miles away, however, across the Golden Gate Bridge, lies a different landscape—the dynamic urban San Francisco scene and the high-tech corridor of a bustling Silicon Valley.
"We are just a hop, a skip, and a jump from a huge metropolitan area that is filled with highly educated consumers that we call 'interested eaters,'" Lisa says.
Loren and Lisa met when they were both attending college at Cal Poly-San Luis Obispo, and when they returned to the ranch in 2005, they wanted to find a way to connect with these well-heeled customers. They pursued a path of regenerative practices —the ranch was one of the first to complete a Carbon Farming Plan under the Marin Carbon Project—as well as a transition to pasture raised, pasture finished beef and lamb. Pork joined the product lineup, raised free-range in a eucalyptus grove on the ranch.
"We wanted to create a niche product, where we could set the price as opposed to being a price taker for a commodity," Lisa says. "We opened ourselves up to the consumer public, trying to be as transparent as possible in communicating the practices we follow in raising our animals."
One thing built on another. Ranch events were held to educate and inform, but also provide a subtle sales platform to encourage purchases of Stemple Creek Ranch products based on the values of the Poncia family. "We felt that, if they can look us in the eye, we could have a much more meaningful relationship with our customer," Lisa adds.
Remodeling some ranch buildings and barns led to another step in the agritourism model. Overnight stays, booked through online providers, brought a wave of new visitors. A restored "education barn" began serving as a venue for large weddings and corporate events.
Pivot point. All these points of contact were supporting each other in a full circle as Stemple Creek Ranch reached out to consumers—and then came 2020 and the COVID crisis. "The word for 2020 was pivot," Loren says. "You learn to pivot in order to survive." The Poncia family began to experience the best and the worst that 2020 had to offer as the COVID effect rippled through the state. Some local restaurants and foodservice providers cut back their purchases drastically, or went out of business; simultaneously, direct-to-consumer orders from the stemplecreek.com webstore soared. "It was hard to watch our wholesale customers get hit so hard," Loren admits.
Farm events, weddings, and vacation stays took a hit of their own; but Stemple Creek Ranch made a pivot here, coming up with the concept of self-guided picnics and hikes on the ranch property. "People could reserve a time and purchase a ticket to come to the ranch for a self-guided walk," Lisa says. "We also did boxed picnic lunches where each group could have their own picnic table and picnic spot, giving them a chance to get out of their houses and enjoy nature."
In the famous opening paragraph from A Tale of Two Cities, Dickens also writes that "We had everything before us. We had nothing before us."
The Poncia family definitely believes in the more optimistic part of that statement. "I think that COVID just fast-forwarded consumer trends by about 10 years," Loren says. "Consumer habits changed overnight. They find that buying food from internet sites is easy and convenient. And they are not as inclined to go back to the grocery store."
Lisa agrees, pointing out that the Stemple Creek Ranch site has now delivered products to all 50 states. "I'm glad we chose the path that we did," she says. "We already had an online distribution model in place. And we had made contact with a number of customers who had developed trust in us, and they knew where to turn when they were concerned about finding meat."
Loren hopes that the COVID-19 vaccine and other developments will allow a return to normalcy, bringing back the wedding and event side of the business. "I'm bullish on the future," he says. "I think this is the best time ever to tell your story as a producer of safe, wholesome food."
Read More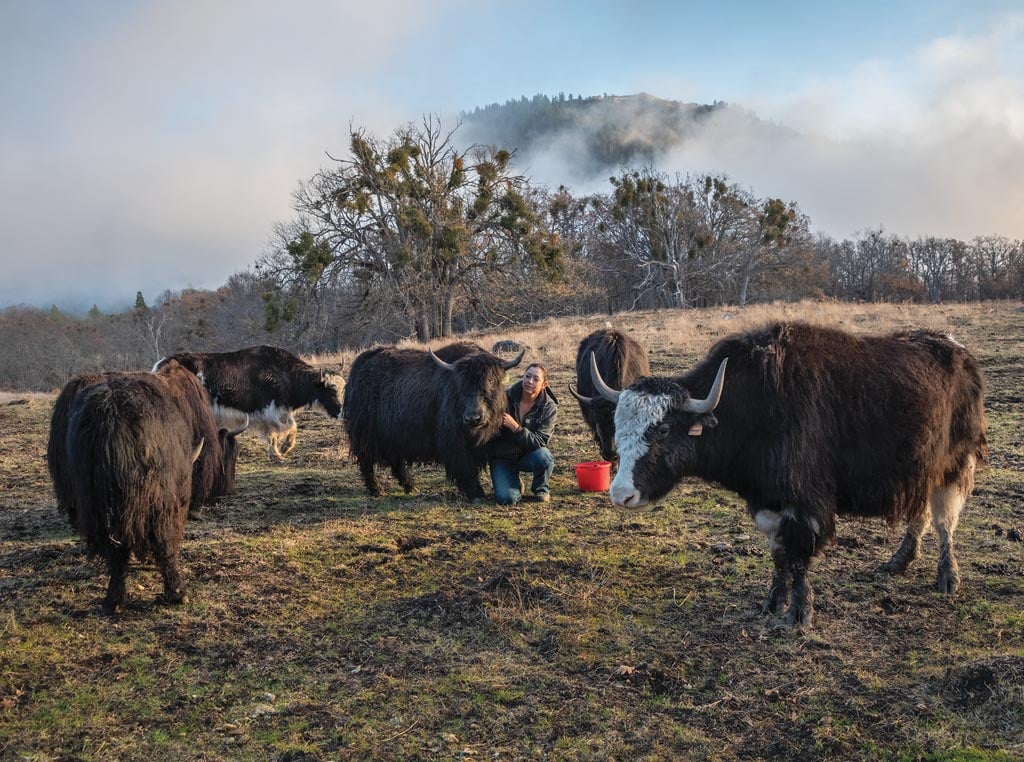 Agriculture, Livestock/Poultry
A Whole Different Rodeo
Farmers wrangle alternative livestock.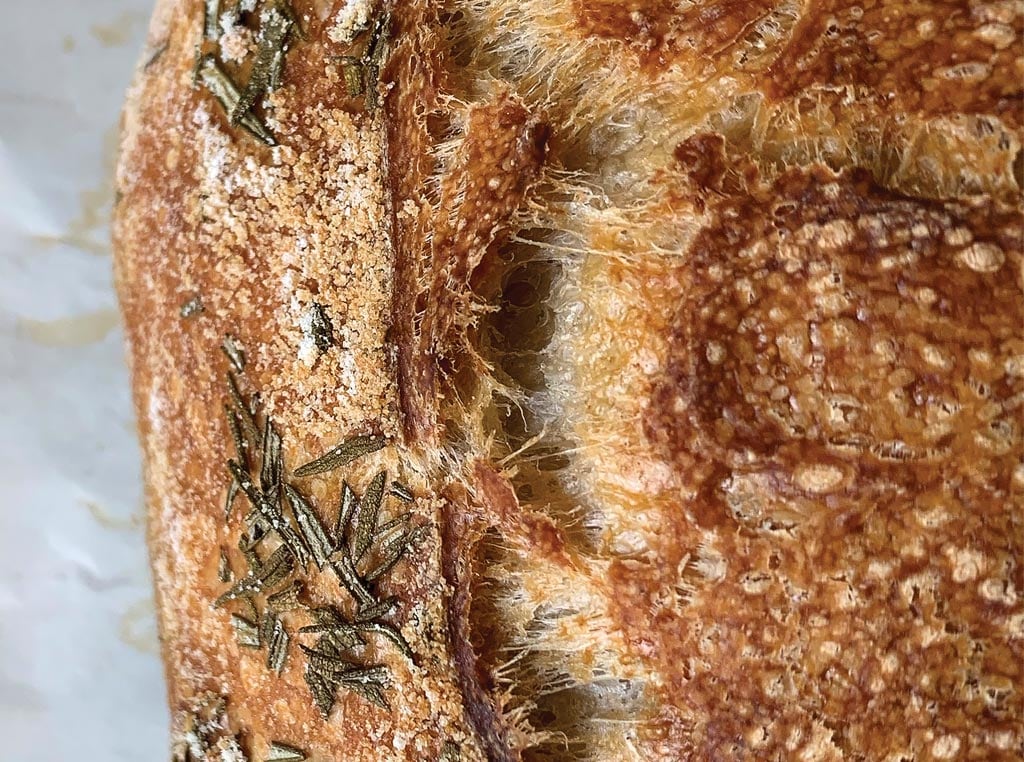 Agriculture, Specialty/Niche
Another Rise
The new age of sourdough.