Rural Living
September 01, 2021
Designs of an Off-Grid Life
Creative thinking is essential for establishing life off the grid.
Off the grid? More like off the map. When Shannon and Gary Crable bought 80 acres of wilderness in the Clarks Fork Valley near Bridger, Montana, it was a true slice of the Wild West. From open range grazing to gun-toting, claim-staking rough and tumble neighbors, this property had it all. "There was a guy at the end of the road who would shoot at potential buyers and a rough biker guy that told everyone he owned it," Shannon says. Not to be deterred—much to the relief of the property's harried realtor—they made the purchase in 2007.
Inspiring sunrises over the Pryor Mountains to the east and breathtaking sunsets over the Beartooth Mountains to the west were their reward for months, even years of sunup to sundown days building their dream off-grid homestead.
"The first problem was, 'What comes first?'" Shannon recalls of the sagebrush-littered canvas awaiting them. "There was no electricity, no road and no instruction manual." Power was the answer. After connecting with a solar company, they did an energy usage evaluation. A month-long log of their daily use of everything powered, how long they used it and the wattage determined power needs.
Since the shop was where the solar panels would reside, they set up their RV and generators and went to work.
"Gary is a mechanic. There's nothing he can't fix and we're both do-it-yourself types. He has the skill and I have the crazy design ideas, so we just go for it," Shannon says.
Nothing came easy. They battled shale and hard rock to dig in their driveway with a skidsteer. Once the shop was up and solar installed, they moved in and set their sites on the house.
The design had to be creative—Shannon's specialty—and flexible.
"You have to adapt and figure out how things will work for you," she says.
They learned from the shop that they would need insulation. Lots of insulation. And lots of windows.
"We built as many windows as possible to let in natural light and heat," Shannon says. With the views from their rocky hilltop encompassing mountain ranges in every direction, who wouldn't want windows? "Even the garage has three windows."
They also have backups for their backups. The house has solar, propane and wood burning stoves for heat.
"We get several feet of snow each winter. You don't want to be stuck without heating or cooking options," she says. "I have a Dutch oven and can cook on the fire pit if necessary, too."
They had to hack their air conditioner as solar prefers steady power demands. "Solar likes to trickle charge. The hard draw of the air conditioning wouldn't work. Our neighbor, who owns a heating and cooling business, showed us how we could remove the motherboard to force the air conditioner to run almost constantly instead of doing big bursts of work," Shannon says.
Shannon is obsessed with the control panel in their shop that shows how much energy the solar panels are producing and how much energy is being used. "Gary makes fun of me," she says.
Her framers also made fun of her when she requested hurricane-grade construction. "A 66 mph wind came through during construction. After that, they were far more willing to go through and put hurricane ties on the trusses," she laughs.
Living it up. An off-grid, rural life suits city-raised, but country-connected Shannon. For one, her home is infused with thoughtful touches recalling the farm and ranch background of her and Gary's families and the area.
Stair balusters and shelf supports are made of discs from her dad's old harrow, her childhood saddle draped with her dad's bull whip rest on the rail of the catwalk spanning her two-story, window-encased living room. Branding irons make wall decor along with intricate quilts Shannon has sewn. Sewing is one of Shannon's many hobbies when she's not working as an oncology nurse in Billings. Sewing holds the title of passion over wine making, beef production and home design. She makes custom colorful wild rags, sold through her company Dry Creek Wild Rags. Profits are used to cash flow the grass-fed beef the Crables produce on their small farm.
"We buy calves, run them on pasture and feed them beet pulp. The result is a forage-fed beef that tastes grain fed," she says, pleased at yet another unconventional challenge overcome. "We want to be a sustainable farm. Not only is our mix of incomes sustainable, but returning mindful grazing to our pastures has regenerated the land."
Gary and Shannon put backbreaking hours into fencing their pastures themselves, despite the challenge of rocky, hard soil that say maybe open range is best. It's a continuing task now that they picked another 80 acres.
The sights are worth it. "I pack a gun for the snakes and a camera for the wildflowers and sunsets," Shannon says. Once they controlled grazing as opposed to open range, wildflowers exploded. "We have bitterroot, Indian paintbrush, phlox, sage lily, prickly pear and yucca. It's gorgeous." ‡
Read More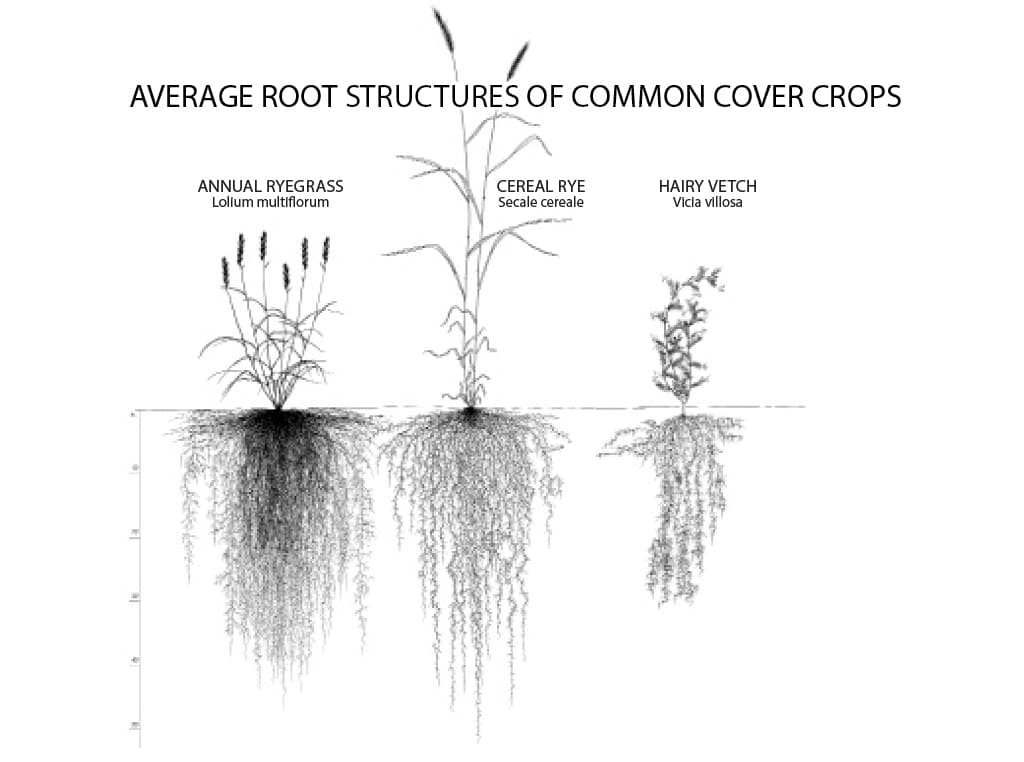 AGRICULTURE, EDUCATION
The Root Project
Comparing the root structure of common cover crops.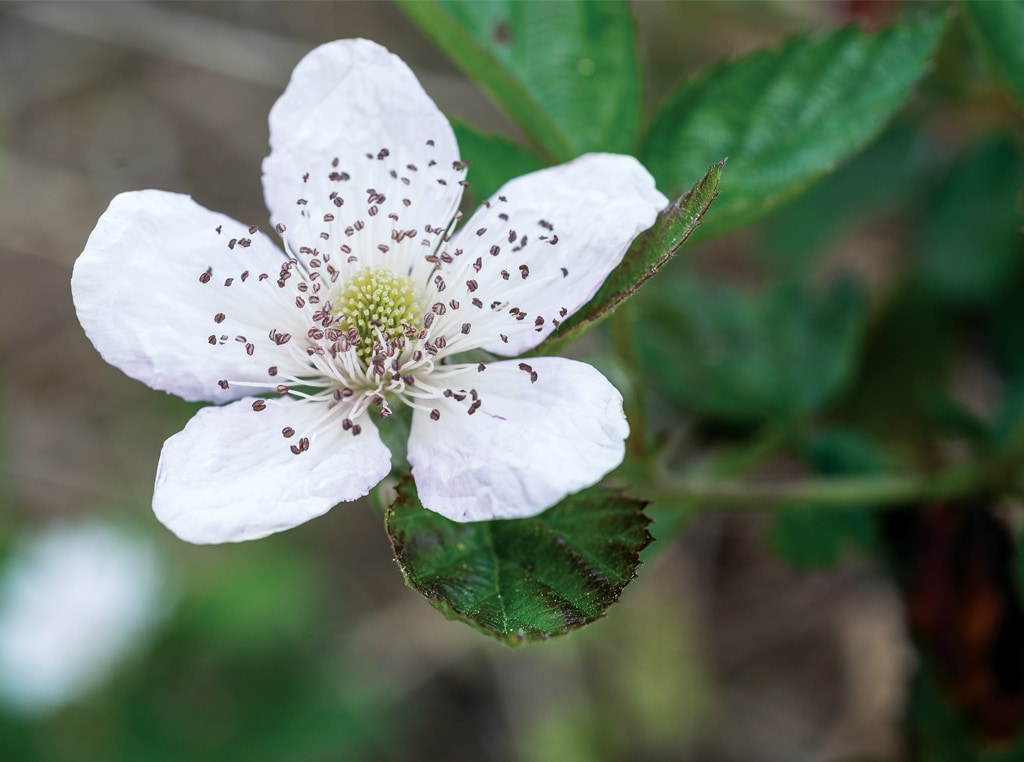 AGRICULTURE, SPECIALTY/NICHE
Fruit to Tragic Fallow
Summoning the will to rekindle a one-of-a-kind orchard.