Agriculture
September 04, 2020
Skyscraping Salad Greens
Some things remain the same no matter the farm's scale.
Urban farming was never their goal. They both grew up in suburbs, generations away from the farm, before rooting their careers in the concrete of New York City.
But when they moved to Minnesota in 2015 to be closer to her family, they unearthed a shared intrigue for growing things.
"We rediscovered the magic of putting seeds in the ground and having food come out," recalls Ashley Thorfinnson as she and her husband cut arugula to sell at their farmers' market stand.
The couple quickly went from enjoying a few backyard tomato plants to dreaming about retiring to a hobby farm to building a business on a plot of land down the street from their house in the hip and flavorful neighborhood of Northeast Minneapolis.
"We asked ourselves what it would take to take it to the next level," Chris Barth remembers. "We followed a bunch of farms on Instagram, listened to podcasts and checked out every farming book from the library."
Measured risk. They describe themselves as "risk-averse planners" so they wanted to ensure their next step would not get them stuck in the mud.
"Growing in your backyard is worlds apart from actually farming," says Ashley, recognizing the physical, mental and emotional commitment required. "It made sense for one of us to leave our desk job and test it out before we really went for it."
She took the summer of 2018 off from being a designer to work as a crew member at a vegetable farm an hour and a half away. There she learned about agronomy, recordkeeping and, most importantly, that she could probably do it full-time.
As luck would have it, the following spring the nearby 'California Street Farm' became available for a new tenant. It was a vacant city lot next to the railroad tracks turned urban farm. Here your thoughts can be drowned out by the call of native birds and buzz of beneficial insects, and at the same time you can see the city skyline without squinting and talk with the stream of neighbors out walking their dogs.
Paced growth. To Ashley, "the beauty of this farm, though, is that we can experiment here."
She means because it is bigger than their back yard but smaller than the rural acres they hope to someday own.
"We can use some ingenuity to figure out what works and what doesn't without taking such a drastic step that we couldn't go back."
They are trying things like using old burlap sacks from the coffee shop across the street to limit weeds and planting crops in various configurations to test yield and soil health.
"I think we're both really proud of what we've done," says Chris, who spends his days as a marketing consultant. "We farmed our first season while Ashley was pregnant, and were able to bring a really nice, high quality product to market every weekend. "
Managed stress. Ashley and Chris are keenly aware of the stress of farming, which is there no matter the size of your field(s) or the type of produce.
"It's hard mentally. There's tons of burnout. And, it's hard financially," Ashley acknowledges. "We are trying to go into this with eyes wide open. Each year we ask ourselves: how are we going to not feel lonely and isolated, how are we going to deal with increasingly wet weather, how are we going to come up with creative ways to address what goes wrong?" They know things will go awry, so instead are focused on what they can control with a lot of planning.
"We've been able to do this experiment at a high level because of all the help and mentorship surrounding us," Chris says.
"We're realizing even more that it just comes down to community," Ashley says, reflecting on their success thus far. "It's important to have people to learn from and to empathize with when things do go wrong."
Read More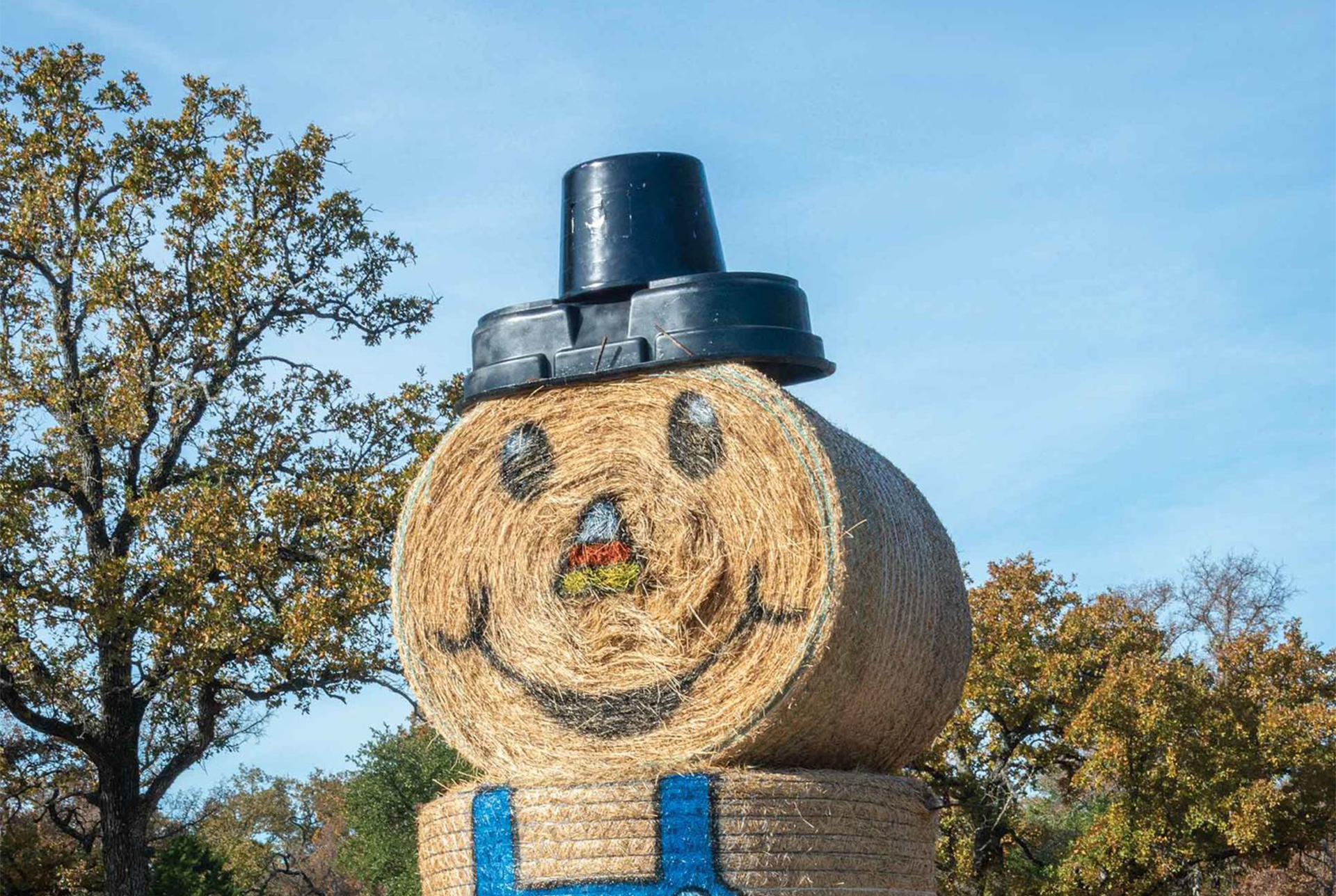 Rural Living
Hay Bale Art
Creativity is being sparked by bales of hay.