Rural Living
September 04, 2020
Hay Bale Art
Creativity is being sparked by bales of hay.
Hay bales are being used like Lego building blocks by creative farmers, ranchers and rural residents. Their round, square and rectangular shapes need only the addition of bright colors to let imaginations run wild. From seasonal cheer for neighbors to bale art contests and fundraisers, hay bale art can be an obsession.
"We've always decorated our porch for the fall season, but our house is almost a mile off the road so few people saw it," says Kathryn Black of the Kelly Ranch, Lipan, Texas. "We wanted to do something that could be seen by more people that would put a smile on their face, so we built a scarecrow next to the highway."
"We had a surplus of hay from our ranch (www.kellyhairsheep.com) so we thought why not," adds Kathryn. "Our friends and neighbors thought it was awesome and some also built things."
The structure was built from three large round bales, two smaller round bales, two square bales, two traffic cones, an old rubber water trough and a used lick tub.
"My husband Coltin painted the blue overalls and my son and I painted two smaller bales and the traffic cones to look like pumpkins. We took it down after Thanksgiving and fed the hay, but we'll do it again."
Bales for books. The fascination with using hay bales for sculptures and artwork is helping fund the renovation and expansion of the public library in Hamilton, Texas. The effort challenges business owners and others to turn the Hill Country town into a holiday art gallery.
"We thought it would be a fun way to raise money and also bring the community together and it's certainly been a success," says library director Nancy Diaz.
Last fall saw 54 entries in the effort's Thanksgiving contest and 59 in the Christmas followup. Diza explains that contestants paid $100 to have a bale delivered to their site. Decorated bales were then judged by a panel for artistic merit and also voted on by residents for a People's Choice award. For an additional $50 fee bales could be repurposed for the Christmas contest.
Area rancher and grain elevator operator Charlie Bottlinger provided bales for the project, and then allowed the library to keep the money from their later sale. Another local benefactor then matched the total amount of money that was raised.
"It was for a good cause and it really did bring the community together," says Bottlinger. "We made about $28,000 last year compared to $8,000 in our first year. The library expansion is well underway and people are again looking forward to this year's contest," says Diaz.
Bale trails. Hamilton's fundraising success has drawn the interest of the neighboring communities of Dublin and Clifton, Texas and the possibility of a regional "bale trail" is being discussed. That idea has been a hit for three communities in central Montana for 30 years.
The Montana Bale Trail (www.montanabaletrail.com) started as a friendly competition between two neighboring ranchers, but has now grown into a major tourist attraction.
"Amazing and often amusing hay sculptures line a 22-mile route between the towns of Hobson, Utica and Windom," says Valerie Carr, who participates with her husband Clint.
The event is centered around the annual Bale Trail Fair—a one-day event that draws 6,000 visitors to Hobson, a town of only 200. "There's usually 50 to 60 entries in the contest, and while they're mostly local residents, past entries have come from as far away as New York and California. The trail has been named the state's tourism event of the year," says Carr.
A big bale salute. Bale art makes a patriotic statement in Plainville, Kansas, where members of the area's Ambassadors Club have unfurled a massive eight-bale American flag.
"We painted the flag bales as part of Plainville's hosting of the national Remembering Our Fallen memorial," says project leader Susan Stahl. "We were proud to have the memorial—which honors those who've died in the war on terror—here last fall."
Bales for the project were donated by Ochampaugh Farms. Stahl teamed up with sisters Lora Weigel and Sheila Hachmeister and other club members for the painting. "We used paint rollers and spray cans and cut stencils for the stars. It's really held up well, but we sell fireworks on the lot where it's located, so we're going to have to do something with it," adds Stahl.
Read More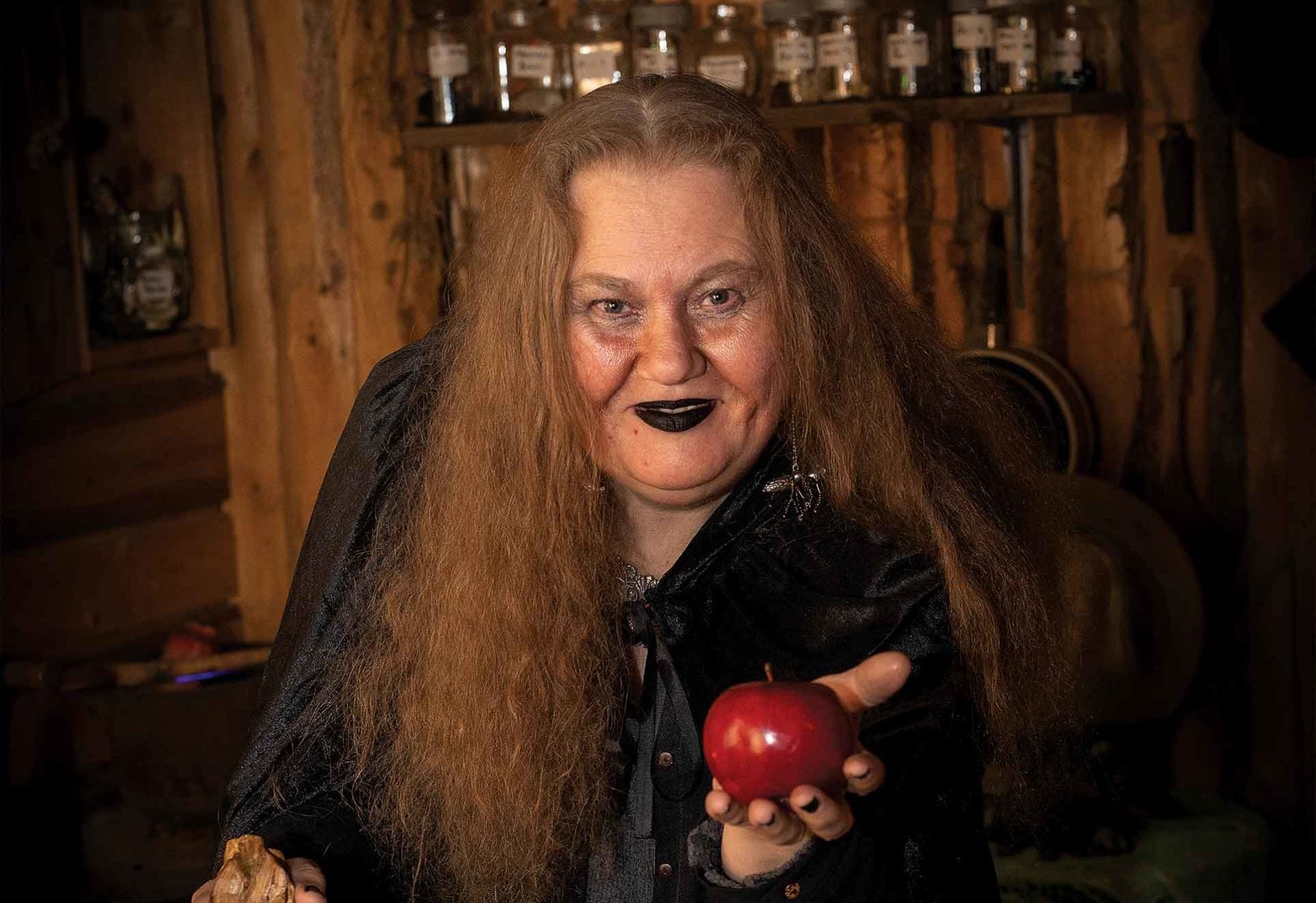 Rural Living
Acres of Terror
Halloween provides haunting finale to orchard's season.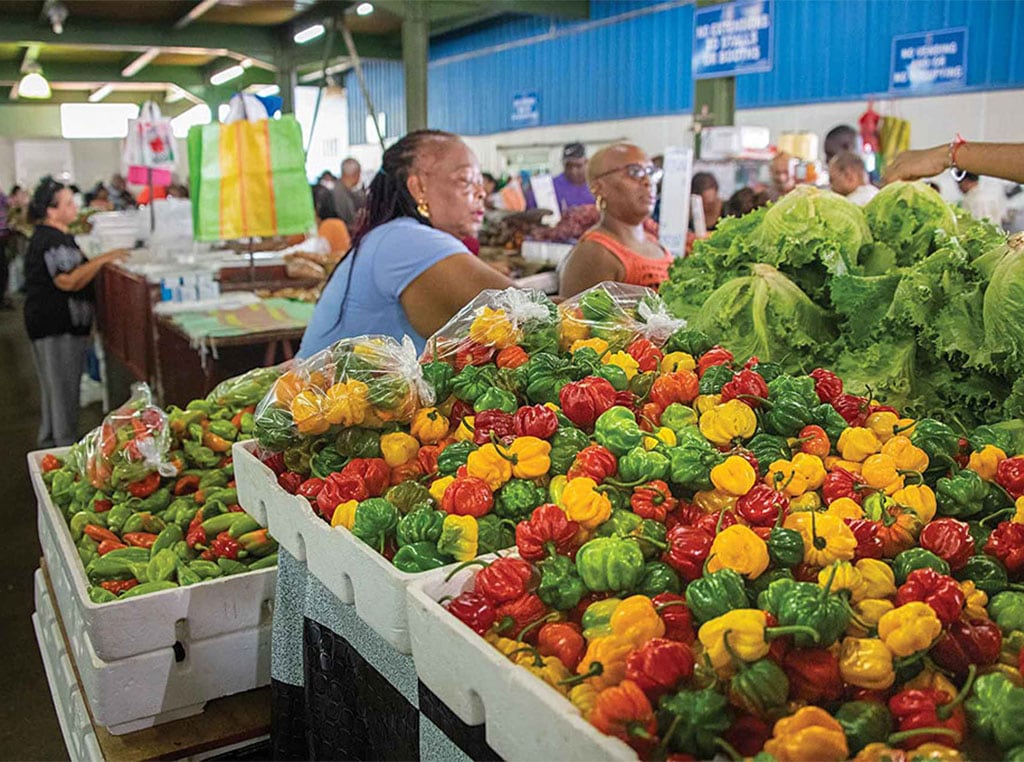 Sustainability
Passion in Paradise
Love of agriculture takes root in Trinidad.