Agriculture, Sustainability, Education
November 01, 2020
Bullish on soil health
Soil health drives management of crops and livestock.
Regenerative farmers are learning that healthy soil is a gift that just keeps on giving. Lower input costs, increased water infiltration, less soil erosion and cheaper livestock feed top those benefits—and now the nation's leading supplier of Angus bulls has found that improving soil health also improves animal health.
Little is left to chance at Jorgensen Land and Cattle in Ideal, South Dakota. Partners Bryan, Greg, Cody and Nick Jorgensen know the real value their soil health-oriented system of no-till, cover cropping and crop rotation provides because they've measured it. They also know the nearly 4,000 bulls they sell or lease are healthier in that system because they've measured that as well.
"Most of our bulls are leased, and as they come back to us in the fall we either put them in the feedlot or out to graze, ­primarily on winter wheat fields planted to cover crops," explains Nick. "In 2019, we compared the semen test results for 24-month-old bulls in both situations and found the cull rate was 4% lower for those grazing covers. There were 1,356 bulls involved, so in a whole herd scenario we'd cull 56 fewer bulls and have that many more available for our market."
Cody explains that the major reason bulls are culled is because of injury. "We've noticed that they're less competitive—they fight less—when grazing the covers and there's also fewer foot and leg problems."
Lower feed cost. The Jorgensens also have the numbers on how their soil health-based system reduces feeding costs. In 2017, two studies were conducted that compared bulls in the feedlot to those grazing a combination of multi-species cover crops along with lesser amounts of alfalfa, winter wheat and native grass.
One study showed a savings of $1.27 per day for the bulls grazing the cover crops while the second showed a savings of $1.69 per day. "We rack up 60,000 to 70,000 grazing days per year, so saving $1.50 per day adds up to being a big deal," says Bryan.
In addition to the bulls, the operation runs a cow herd that numbers 950. As agronomy manager, Bryan believes integrating livestock into the farm's cropping program is a key factor in improving soil health. He cites the winter wheat in the farm's crop rotation as key to making the system work—it typically makes up 2,000 acres of the 13,000 acres of crop land.
"A multi-species cover crop planted after wheat—along with 600 acres of full season cover crops—provide most of the grazing," says Bryan. "However, equally important is that the 8 to 10 species mix cover crop we plant adds the diversity that microbiology in the soil—our underground livestock—need to thrive."
This 'underground livestock' is imparting significant savings on the crop side of the farm as well. In recent years, investigative case studies in corn and wheat found fertilizer cost savings of $50 to $60 per acre compared to university recommended rates, while crops still exceeded yield goals.
"Generally speaking, we've reduced our use of nitrogen fertilizer by one-half and we rarely use commercial phosphorus," says Bryan.
Mimic mother nature. Bryan explains that nitrogen cost savings come from increased organic matter levels. "Since the 1980s, when we began experimenting with no-till, our organic matter levels have increased from a level of 1.5% to 3.73% today. Each 1% change results in 20 to 40 more pounds of nitrogen becoming available. And, a 1% change also increases the soil's water holding capacity by one inch."
"Our goal is to restore the health of our cropland to that of our native range, where soil organic matters run over 5%." adds Nick.
Bryan adds that the availability of phosphorus is greatly increased by Arbuscular Mycorrhizal Fungi (AMF), "AMF is a soil microorganism that thrives under no-till when diverse species maintain living roots in the soil for longer periods of time.
"We follow the five principles of soil health—to keep it covered with residue; to limit disturbance; to diversify cropping; to keep living roots in the soil; and to integrate livestock," says Bryan.
Those components in the Jorgensens' soil health management plan pay off in yet another way—by providing excellent wildlife habitat. The ranch offers all-inclusive pheasant hunts with accommodations in their 22-room Lazy J Grand Lodge.
"Hunters typically harvest 2,000 birds from our ranch," says Cody. "We believe we can utilize an acre three ways—by harvesting it; grazing it; and by reaping its entertainment value.
"We're driven to fully utilize and enhance our natural resources with this approach to be sustainable, yet pass land to the next generation in better condition than we got it," he adds.
Read More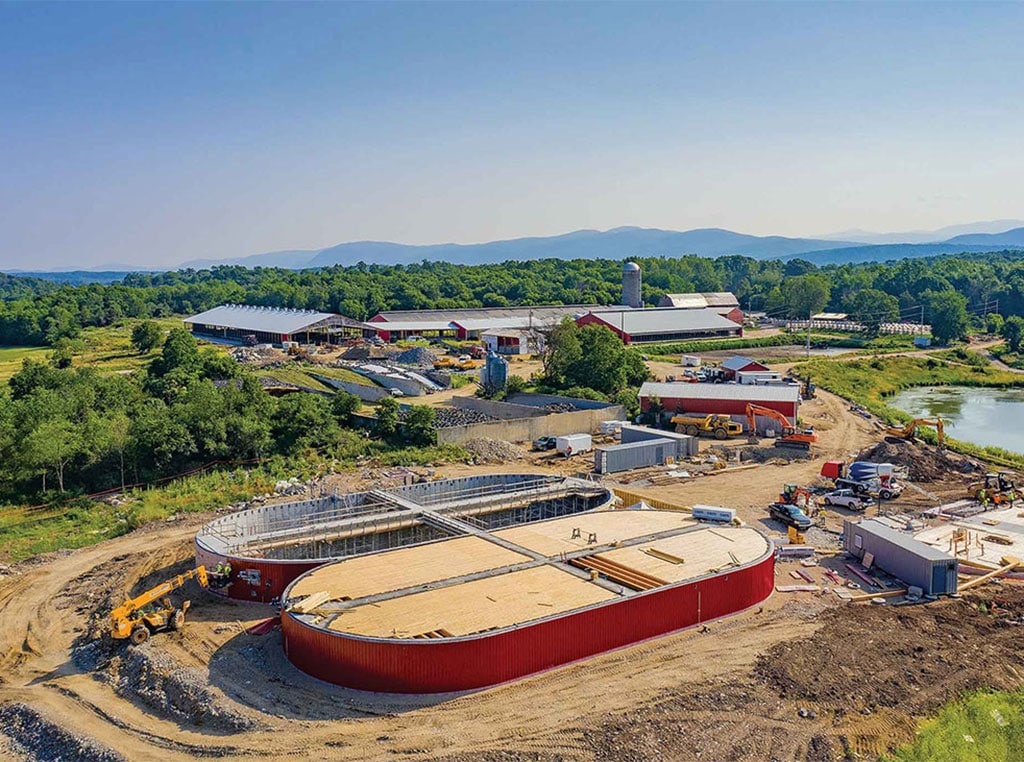 Agriculture
The Alluring Economics of "Gas Natural"
Renewable markets are driving a gas boom.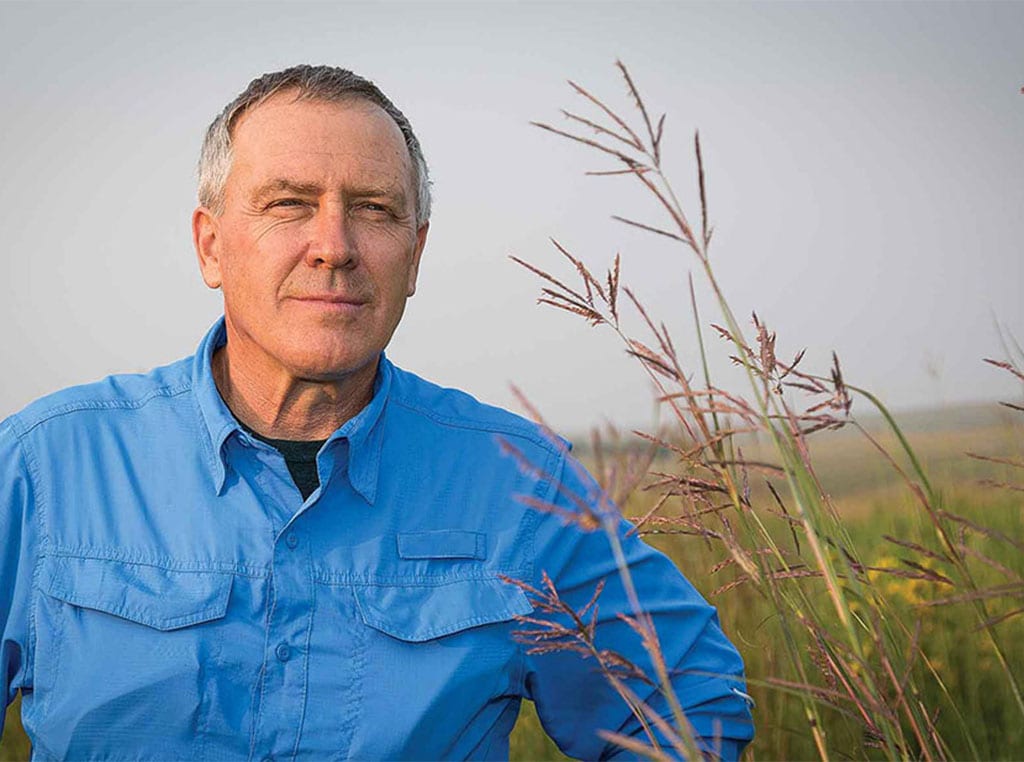 Education
Worm Juice
Composting technique jump-starts soil biology