The 2nd Generation John Deere SiC Inverter – Smaller, but BIG in Capability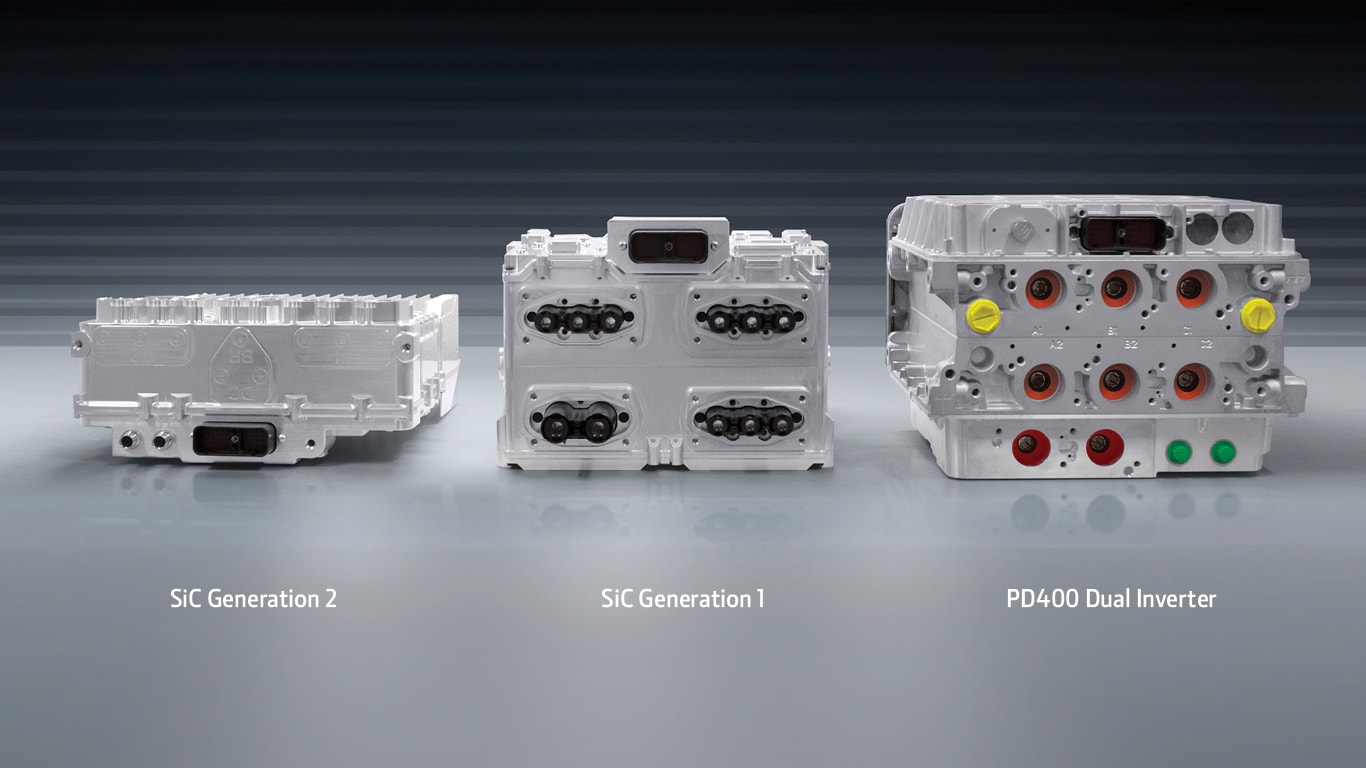 It's not bigger, but it's better. In fact, the second-generation John Deere Silicon Carbide (SiC) prototype inverter is approximately 1/3 the size and weight of our state-of-the-art production PD400 dual inverter and is destined to set a new benchmark for efficiency and performance.
John Deere Electronics (JDE) displayed the prototype at the Manufacturing USA Expo held in Washington, D.C., on October 10, 2018. JDE was invited to showcase this prototype because of our advanced research and development in SiC technology, resulting in some impressive product attributes:
Significantly improved power density
Higher efficiency over the entire operating range
Improved thermal capabilities due to

advanced internal cooling techniques
allowance of higher coolant temperatures, offering greater flexibility and system cost savings
The Expo was an ideal venue to unveil the new SiC inverter. It's sponsored by the American Society of Mechanical Engineers (ASME), with the mission of "connecting people, ideas, and technology to solve industry-relevant advanced manufacturing challenges."
JDE embraces the ASME mission and continues to carry out development research toward improving the 200 kW 1050 VDC SiC dual-inverter. JDE inverter research is co-funded by the Department of Energy (DOE) through the PowerAmerica Institute at North Carolina State University in Raleigh, NC. This research has delivered promising results in the form of several major performance improvements as demonstrated in lab and vehicle testing. "We have successfully executed design and manufacturing innovations," said Dr. Brij Singh, JDE senior staff engineer for advanced technology. "Our 2nd generation SiC prototype has made both performance and cost improvements over our 1st generation SiC work. For example, we've raised the allowed coolant temperature from 105 to 115 degrees Celsius, which now allows for full-power capabilities using engine coolant on even the hottest days."
What's next for this prototype? The JDE team will review performance data as the inverter undergoes additional lab testing to push the product to its limits — followed by rugged, real-world testing on a John Deere test vehicle. This innovation will allow JDE to help our customers win BIG in meeting their future electric drive needs.