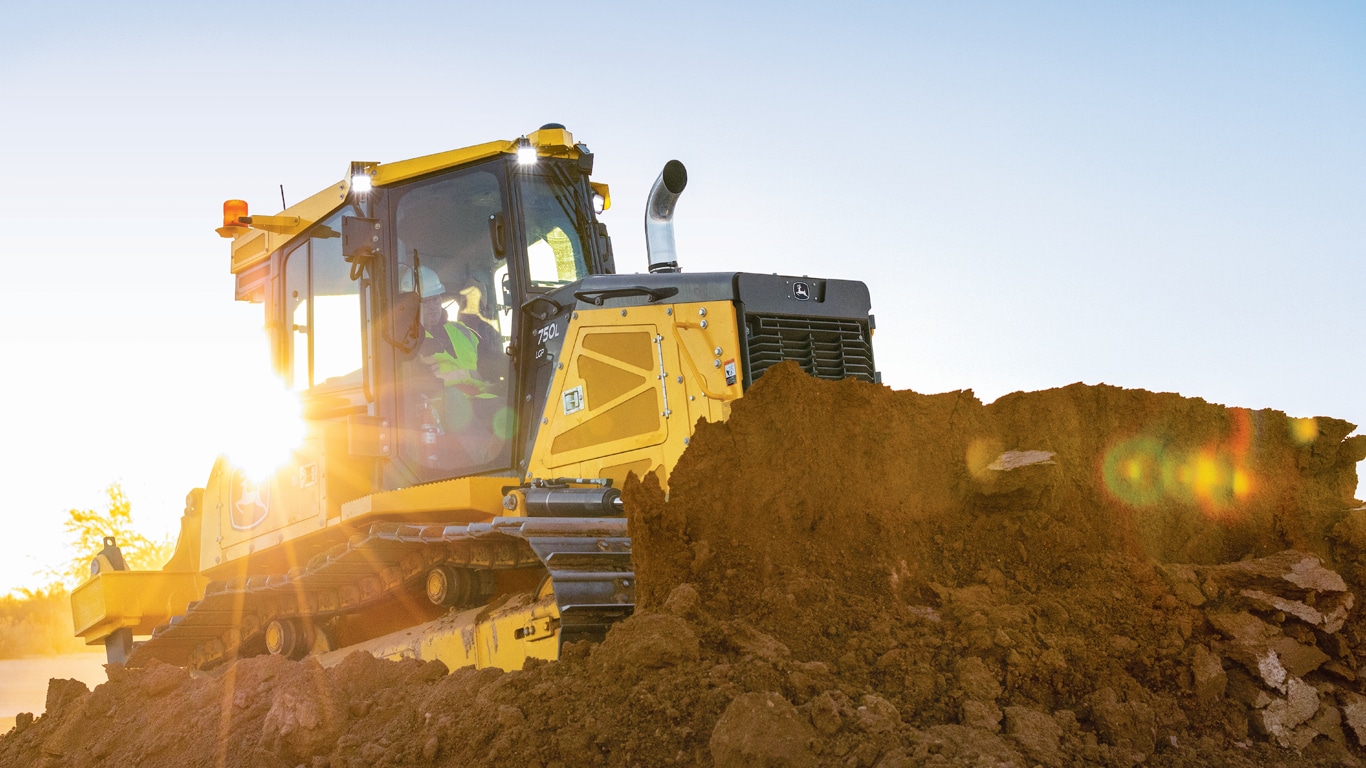 John Deere Bull Dozers
Whether you're excavating dirt, leveling land, or backfilling a trench, you won't be wondering "do I need a dozer?" It will be "what kind?" Your John Deere team is here with the facts and specs to help you choose the right equipment for the job.
As a class, bull dozers are some of the most powerful types of earthmoving equipment available. They're used for all kinds of construction projects and set the standard for clearing sites and moving dirt and debris. Some of the more common applications include the following:
Roadbuilding

Quarry or mining

Land clearing

Site development

General earthmoving

Waste handling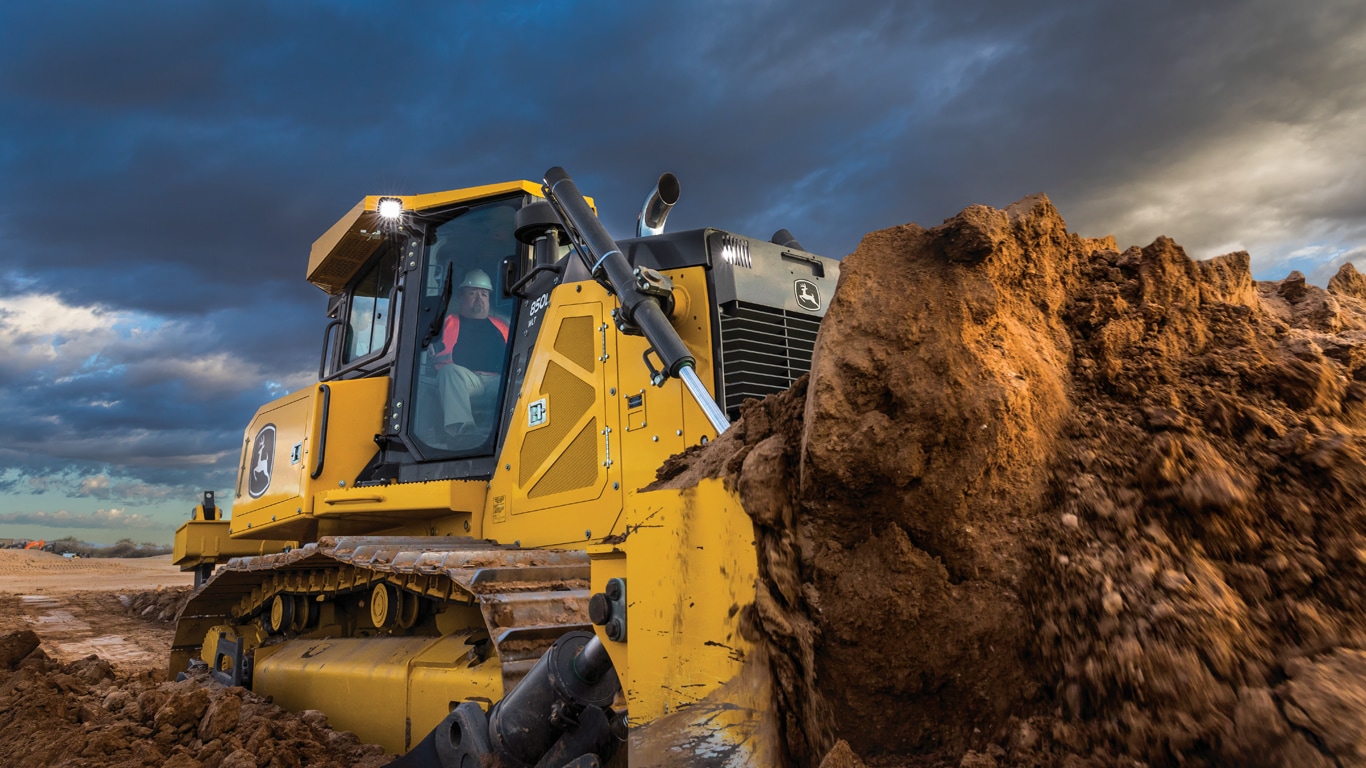 850L Crawler Dozer moving dirt on worksite.
John Deere Crawler Dozers
When customers sound off, we listen. John Deere has been introducing productivity-boosting advantages on our crawler dozers for decades. We make it our business to know your business. Available in 5 different models with operating weights from 17,510 - 40,040 lbs.
K-Series Dozers
(Models: 450K, 550K)
Hydraulic flow and precise metering deliver quick, powerful blade response

Counter-rotation enables on-the-go blade repositioning

Eco mode optimizes fuel economy by up to 20%
L-Series Dozers (Models: 700L 750L)
Latest models offer increased horsepower, comfort, and reliability

Most horsepower in the class

Optional SmartGrade™ and Slope Control technology automatically maintains the blade angle
John Deere Waste Handler Dozers and Loaders
Durably constructed and packed with customer-inspired features, John Deere waste handlers are built for tough environments. They're engineered to move solid waste and tackle tough tasks at landfills, recycling facilities, scrap yards and transfer stations. Available in 10 different models with operating weights from 40,067 - 103,300 lbs.
Waste Handler Crawler Dozers

(Models: 850L, 950K, 1050K)
Multiple blade configurations: U, semi-U, straight, power-angle-tilt (PAT)

Add rear attachments or a storage compartment

Cooling packages to prevent plugging and overheating
Waste Handler Crawler Loaders
(Models: 655K, 755K)
Choose a multi- or general-purpose bucket to boost capacity

Swing-out and tilt-out components for low-effort debris removal

Heavy-duty undercarriage is sealed, lubricated, and built to last
Waste Handler Loaders
(Models: 624 P-TIER / 644 P-TIER / 644 X-TIER / 724 P-TIER / 744L)
Innovative Quad-Cool™ system isolates cooling components from engine heat

Specialty guards resist material collection and build up

Innovative E-Drive transmission maximizes pushing power and fuel efficiency
John Deere Dozers: Pipeline Equipment
With a range of sizes, lift capacities and configurations, John Deere dozers are your dependable partner in the trenches.
Pipelayer-Ready (PL) Crawlers
(Models: 700L PL, 850L PL, or 1050K PL)
Sideboom-ready PL platform and mounting plates for easy installation

Pipelayer controls seamlessly integrated into the joystick

Up to 220,000 pounds of maximum lift capacity
Dozer Sidebooms and Winches
K-Series dozers can be equipped with sidebooms and rear winches

Customize your setup for your specific application
Blade Basics
Here's a look at some of the most common types of dozer blades and their applications.
S-Blade - short, with no side wings; best for backfilling and grading

U-Blade - curved with large wings; best for pushing materials across long distances

Semi-U Blade - narrower with smaller wings; best for pushing sand and soil

Angle Blade - two-way with angled motion; best for soft-to-medium density tasks like soil, gravel, and snow

Power-Angle-Tilt (PAT) - versatile, can angle, tilt and lift; best for clearing, backfilling, scraping, and grading
Why choose John Deere?
Sure, there are plenty of dozer options out there. But it's hard to match John Deere's combination of quality, innovation, and support. See everything that puts John Deere in a class of its own.
State-of-the-art training
Need to train your operators? John Deere can help. Our Crawler Dozer Simulator offers a cost-effective, virtual training solution. Avoid excess wear and tear on equipment, while providing a safe way to develop skills. Lessons include:
Basic controls

Loading and unloading trailer

Production dozing

Material spreading

Access road

Sandbox
Unparalleled features
Cab comfort

SmartGrade Control with Slope Guard

Powerful and responsive

High-beam lights

Excellent cab visibility

Quality construction

Power turns

Counter-rotating tracks

Power management

Variable travel speeds
Intelligent machines that enable lives to leap forward.
Deere & Company (www.JohnDeere.com) is a global leader in the delivery of agricultural, construction and forestry equipment. We help our customers push the boundaries of what's possible in ways that are more productive and sustainable to help life leap forward. Our technology-enabled products including John Deere Autonomous 8R Tractor, See & Spray™, and E-Power Backhoe are just some of the ways we help meet the world's increasing need for food, shelter and infrastructure. Deere & Company also provides financial services through John Deere Financial.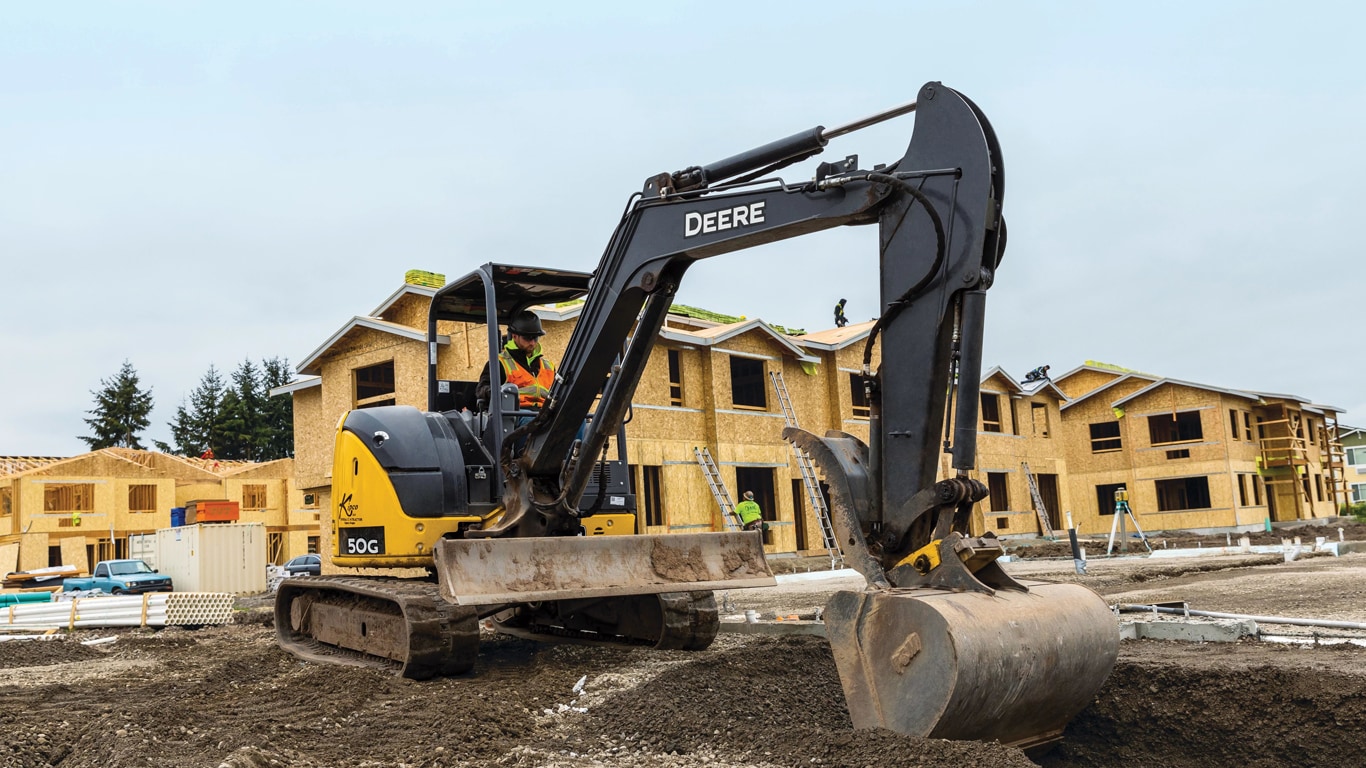 Part and Parcel
In the crowded world of site development, staying competitive is a big factor when purchasing new equipment. The vast majority of Kipco's 30 pieces of equipment are John Deere, something Brown chalks up to two factors: great service and great performance.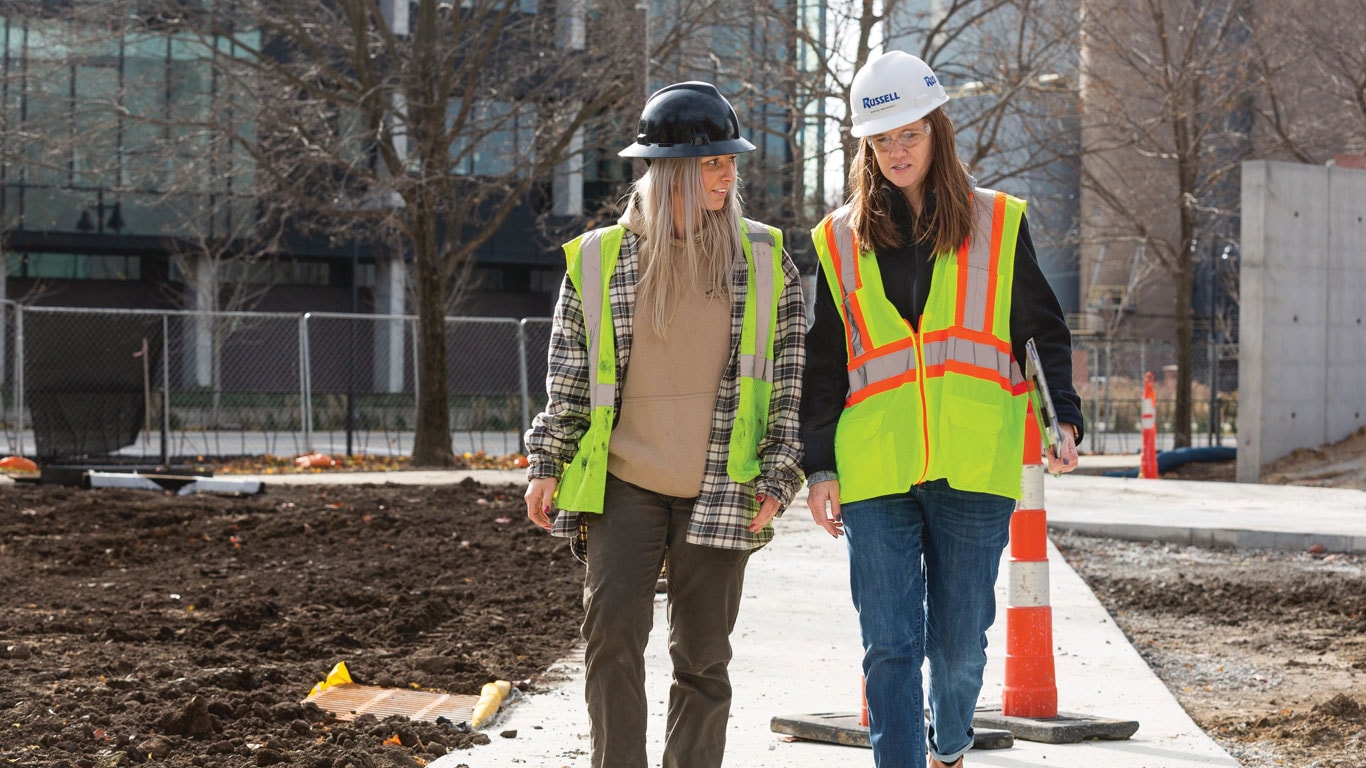 In Swift Succession
In its 38 years, Russell has been no stranger to female leadership - which is exactly what's taking the company to the next level. With women at every level of the company - from boots on the ground through the C-suite - Russell if well ahead of the curve when it comes to leveraging the skill set females often bring to the table.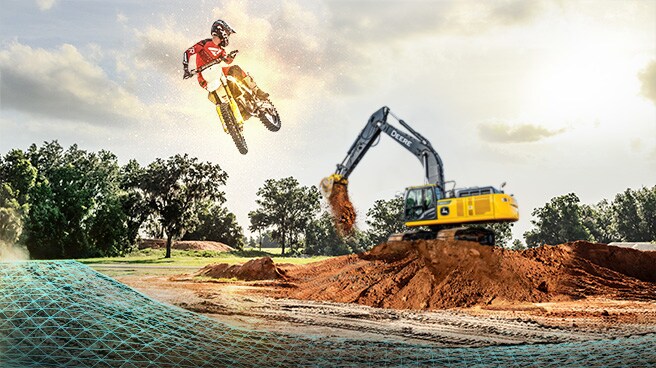 Pushing Potential
A former pro motocross athlete is now helping other racers find their next gear.
Features and specifications are based on published information at the time of publication. Features and specifications are subject to change without notice.