Toni Arnold-McFarland leads our efforts to diversify science, technology, engineering, and math
"I'm passionate about this because we can't afford to not have diversity in STEM," Arnold-McFarland says
John Deere wanted to know if his steel plow could cut through thick midwestern soil.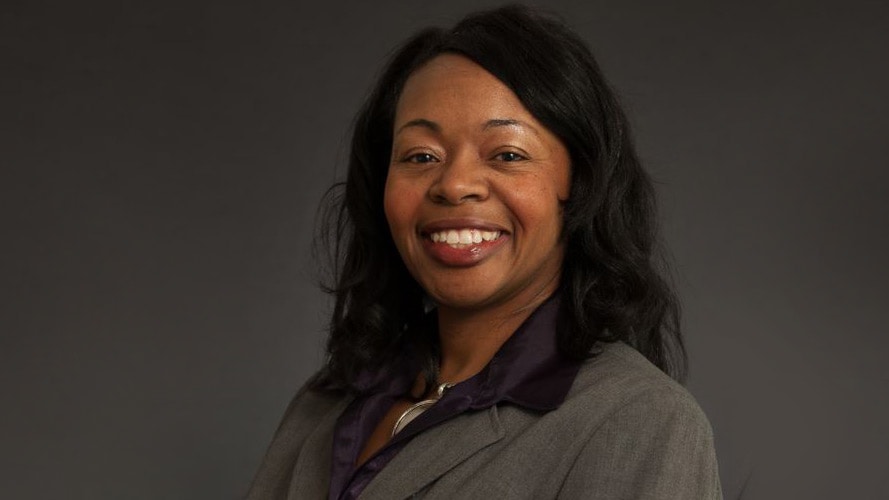 Orville and Wilbur Wright wanted to know if humans could fly.
Jonas Salk wanted to know if his vaccine could stop polio.
The products, services, and technology that changed lives – or saved them – were born from curiosity. And for Toni Arnold-McFarland, manager, STEM Diversity Advancement, curiosity forms the passion behind her purpose.
"I was drawn to engineering because I've always been interested in how things work, and I like solving problems and finding solutions that enhance life and move humanity forward," she said. "I credit my parents for advocating education and inspiring me to pursue college and vocation as foundational elements of a hopeful lifestyle. I'd like to lead an initiative that continues their blueprint."
Arnold-McFarland is well-positioned to do just that. Since joining John Deere in 1998, the North Carolina State University mechanical engineering graduate has assumed numerous roles of increasing scope and responsibility, from product support specialist to manufacturing engineer to senior quality engineer.
Today, she's focused on building brighter futures for everyone, everywhere, by accelerating diverse representation in science, technology, engineering, and math (STEM).
The demand for STEM roles has outpaced the pipeline of STEM talent, so access to a quality STEM education is critical.
"I'm passionate about this because we can't afford to not have diversity in STEM," Arnold-McFarland said. "Society needs to encourage everyone to help solve the complex problems of today's world. The demand for STEM roles has outpaced the pipeline of STEM talent, so access to a quality STEM education is critical."
Arnold-McFarland is Deere's first full-time professional dedicated solely to advancing diversity in STEM, especially when it comes to pre-college engagement, recruiting, and career development.
"The company is making a difference and I'm proud to help lead our effort to build a diverse talent pipeline in STEM," she said. "We want to leverage existing internal and external relationships with STEM organizations such as the National Society of Black Engineers (NSBE), the Society of Hispanic Professional Engineers (SHPE) and the Society of Women Engineers (SWE) – along with the company's JD Inspire initiative – to cultivate STEM talent. We also want to center the perspectives and lived experiences of diverse talent to drive innovation."
Because everyone deserves the chance to dream, design, and deliver new ways to help life leap forward.
"My father, Raymond Arnold, Jr., was a well-known high school automotive technology and industrial arts teacher in South Carolina. And he was part of the first black NASCAR team with driver Wendell Scott back in 1961," Arnold-McFarland said. "They were denied the opportunity to reach their full potential, but both men still encouraged others to pursue their dreams. I didn't fully realize my dad's influence on the lives of his students, many of whom now work in STEM-related professions and vocations, until he passed away two years ago.
"I believe it's my calling to continue his impact in society. His legacy makes this effort well worth it."