Heirs' Property: Keeping Land Ownership in the Hands of Black Farmers
Center for Heirs' Property Preservation provides legal education and services to help Black farmers
Imagine your family owns land. It gets passed down from generation to generation -- building wealth and legacy for your loved ones. Yet, you don't have a legal will which grants you full ownership of the land, leaving your family vulnerable to losing it.
This is heirs' property. The struggle of keeping land ownership in the hands of Black families.
Heirs' property has had a profound effect on Black landowners. Just over a century ago, Black farmers owned over 16 million acres of land in the United States. In 2017, that number was 4.7 million acres.
To address these concerns, John Deere created a coalition called LEAP (Legislation, Education, Advocacy, and Production Systems). In 2020, John Deere, the National Black Growers Council, and the Thurgood Marshall College Fund, came together and started helping Black families gain clear title to their land.
Center for Heirs' Property Preservation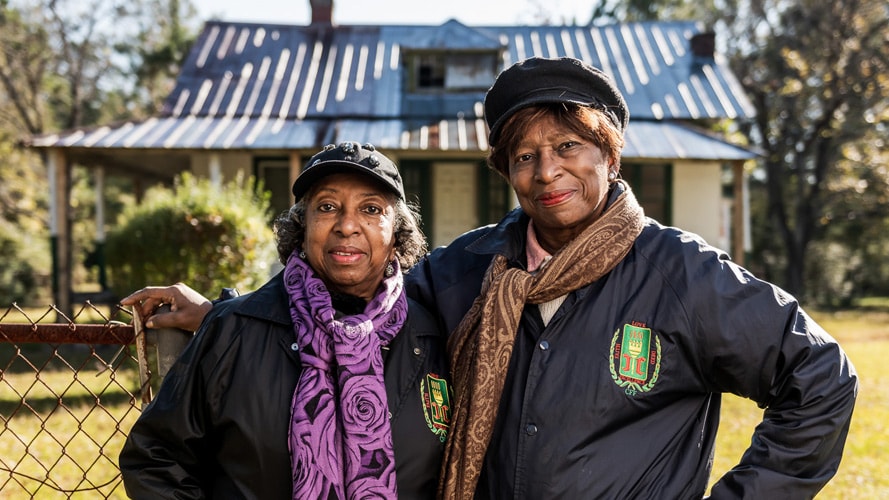 In November 2022, the LEAP Coalition partnered with The Center for Heirs' Property Preservation (CHPP) to further support prevention, resolution, and land utilization with Black farmers.
Located in Charleston, South Carolina, the Center for Heirs' Property Preservation is a non-profit that works with underserved families in the region to protect heirs' property and promote the sustainable use of land. The goal is to increase economic benefit to historically underserved landowners. In South Carolina's Lowcountry heirs' property can be traced back to 1863 and emancipation.
CHPP provides legal education and direct legal services, helping families reach agreement or clear title to family land and probate estates. Through its legal counsel and educational resources, the center unlocks opportunities for sustainable land use, helping families to keep their land, realize its economic value, and build generational wealth. CHPP also assists families with will and estate planning and has a goal to expand its services to other states with heirs' property claims.
"The attorney that worked with us knew what's next," says Terry Marie, daughter of an heirs' property landowner. "She took care of everything, so that's what made it so easy for us."
Why Black Farmers Are Losing Land
There are numerous reasons for Black farmers losing their land including discriminatory practices which impacted how they acquired and transferred their farmland. Because many Black landowners avoided formal estate planning, property was often passed on without a will. Over generations, however, heirs' property created both increasingly fractional and unclear ownership.
This often-meant Black farmers were unable to use their property as collateral to secure loans or credit to further develop their businesses. These farmers often were precluded from government programs and other forms of emergency or disaster relief. By some estimates, upward of 60% of Black farmers currently operate on heirs' property.
The Impact
LEAP Coalition, along with CHPP have seen great success and growth since the partnership was established:
17 titles have been resolved
Tax assessed value is around $2 million
100 wills drafted
Law intern program established
"John Deere's support of CHPP and heirs' property claims is rooted in the pursuit of fair and equitable treatment of largely underrepresented groups," Tharlyn Fox, Deere's manager for LEAP, said. "Helping restore legacies and providing a pathway to financial security are outcomes we are proud to be associated with."