Electric Equipment: Helping Our Customers Overcome Their Biggest Challenges
How John Deere is delivering more customer value with less environmental impact
By 2026, John Deere will offer electric Compact Utility Tractors, commercial and residential mowers, Gator utility vehicles, and more than 20 models of construction equipment.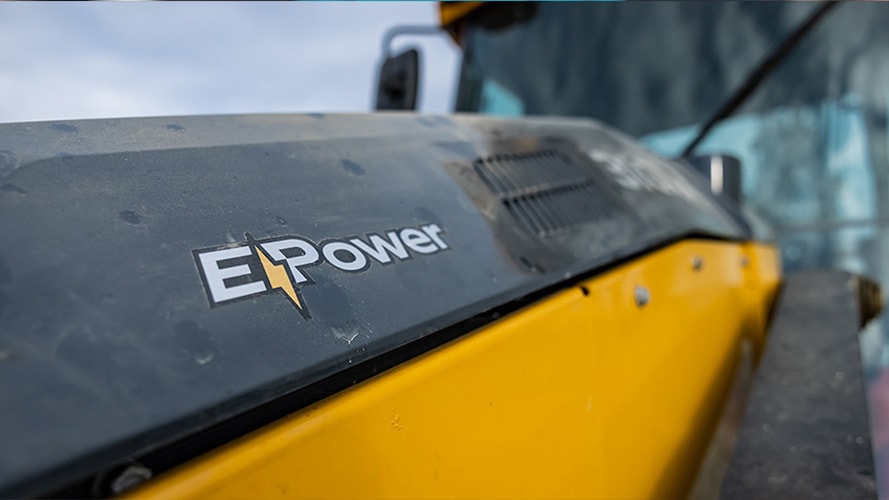 Why? Because our customers demand more from their equipment. They want:
Performance and reliability
Quieter, easier, and intuitive operation
Total cost of ownership advantages, including government incentives, where applicable
Reduced complexity and simplified maintenance
Technology enablement and scaling
Reduced C02e emissions
"We've started this journey to solve customer pain points and deliver value," said Derek Muller, product manager for electrification. "With zero emission products, there are new assumptions customers have on what products will be capable of. They want that next generation user experience that we plan to deliver."
Muller said John Deere customers are facing more challenges and market pressures than ever before.
"Whether it's our customers in agriculture or construction, they face similar challenges such as the lack of skilled labor, rising input costs, and tight deadlines," Muller noted. "Through our electric lineup of products, we'll look to solve for those by reducing operational and maintenance costs, delivering powerful and reliable performance, and intuitive operation."
(Electrification) is the way of the future and I'd say, let's move to the future together.
What revolutionary impact will this have?
"It fundamentally will change how producers look at job steps," Muller said. "The more producers reduce the cost of their operations, the more flexibility it gives them to make more passes in the field, essentially doing more with less. They can manage yield and plant health on a more frequent basis; enabled by the cost of that pass being so low. They are no longer exposed to fuel costs. Producers can focus on the health of the plants/animals, and truly optimize the material inputs such as fertilizers, chemicals, and feeds."
Early in 2022, John Deere acquired majority ownership in Kreisel Electric, an Austrian company pioneering in immersion-cooled battery technology, which provides extended battery life, efficiency in extreme climates, modular design, and mechanical stability.
Laying the groundwork to leap into the future
Deere is not new to providing its customers with hybrid-electric equipment. For almost a decade, construction customers have realized the benefits of Deere's hybrid-electric E-Drive loaders, and last year customers in the utilities market began testing a fully electric E-Power Backhoe.
"John Deere foresaw the market's need for a machine like the 944K (a hybrid-electric loader) and had all the engineering in line to roll it out before anyone else," said Jerry Gunter, plant manager for Winter Brothers in West Babylon, New York. "I'm excited to learn what the folks at Deere are working on for their next generation of machines."
A choice to be made
It will be up to John Deere customers to decide which piece of equipment works best for them: the zero-emission option or a traditional one. John Deere employees are committed to ensuring each customer has the option that will overcome the challenges they face.
"As the industry leader, we are stepping up to the challenge, and we will continue to innovate to deliver solutions that solve our customer paint points and deliver value," Muller said. "That's what we've been doing for over 180 years, and our customers expect nothing less."