How Johanna Acevedo is Bringing More Diverse Talent to John Deere
Acevedo helps rising tech stars understand why Deere is an employer of choice
In the buzzing tech destination that is Chicago's Fulton Market, Johanna Acevedo is helping recruit vibrant new talent to John Deere.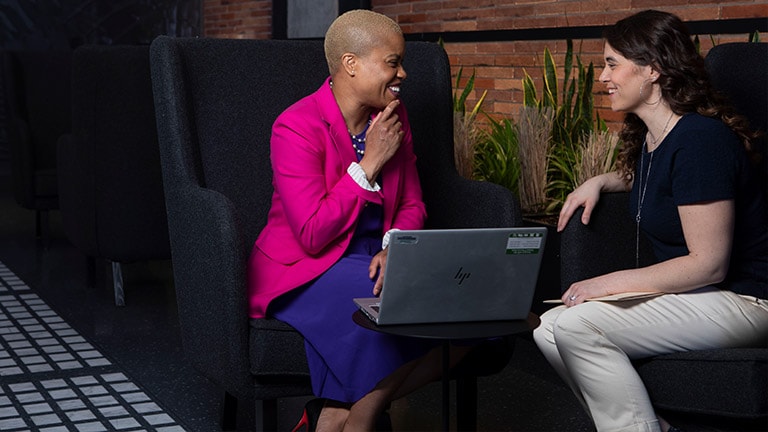 As a leader and brand ambassador for the company, her role is particularly important in the former meat-packing district turned urban hub, where farming may not be top of mind. In fact, Acevedo didn't know that much about the company herself until she started working for Deere.
"When you live in a bigger city and there are no farms around you, John Deere is not one of the first companies that comes to mind," she said. "And while I knew of John Deere, I definitely didn't know John Deere was an opportunity for me to come and be in IT."
A Dream Role
After being raised in Chicago by Colombian immigrant parents, Acevedo spent 16 years in Moline, Illinois establishing a career at John Deere's World Headquarters and building a family.
Now, as group engineering manager in Chicago where Deere is expanding its IT and technology footprint first to 150 and ultimately to 300 people, Acevedo is the onsite leader responsible for culture, hiring strategy, and community outreach.
"I was just so interested in coming back home, but also the role itself was so interesting to me because it gave me an opportunity to marry my background in IT with my passion for DEI," she said.
Steps away from the offices of Google and Facebook, Acevedo is introducing John Deere as a dynamic tech brand that innovates to solve big, real-world problems involving food and infrastructure.
"A lot of people know John Deere for being a hard-iron manufacturing company," she said. "So, I have this amazing opportunity to tell them that we also have an autonomous tractor, that we've had self-driving vehicles for 20 years, that we have one of the most accurate GPS systems on the market, and that we have the See and Spray Ultimate technology which uses really cool AI."
She also adds that "John Deere's Global IT organization and Information Services Group are managing petabytes of information, making the lives of 70,000 global employees more productive, and supporting manufacturing for a Fortune 100 company."
Global IT projects, in particular, include large applications that expand capabilities in eCommerce and order management, and support self-repair through Customer Service Advisor.
Diversity Drives Innovation
John Deere also wants Chicago's deep bench of talent to know that its innovation-driven culture relies on diverse experiences, diverse backgrounds, and diverse thought. As a strong DEI advocate, Acevedo is intent on sharing this message far and wide through Deere's traditional recruiting avenues in addition to new talent pipelines. "Perhaps as a result of its presence in rural areas [which sometimes lack racial diversity], people of color don't always realize that John Deere is really interested in having diverse and inclusive teams," she said. "I think [Deere's new locations in] Chicago and Austin in particular are really great opportunities for us to show people of color that we're in this arena not just to play in the tech space, but because we want your diverse talent at our company — we want you to think of John Deere as an employer of choice."
We're in this arena not just to play in the tech space, but because we want your diverse talent at our company — we want you to think of John Deere as an employer of choice.
Acevedo is particularly energized by the current team in Chicago, which is the most diverse team she has been a part of at Deere. She is quick to tell you that Deere's recruiting strategy is centered around hiring top talent and building the best teams, not a checklist or quota.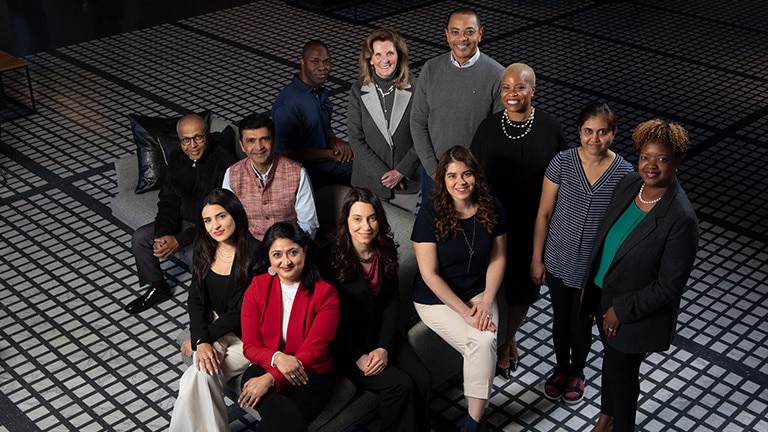 "That said," she adds, "I will tell you that as a woman and a person of color, seeing that the company is embracing reporting metrics [like those in Deere's Sustainability Report measuring employee race, ethnicity, and gender] and having goals like that makes me feel like they value me as an employee."
As the team in Chicago continues to grow, Acevedo is intentional about ensuring that Deere's signature values of integrity, quality, and commitment are ever present. She is keen to create a collaborative culture that prioritizes inclusion and transparency so that all employees can thrive. Then, she believes, innovation will undoubtedly follow.
A Rising Star
For her outsized contribution to her work, her community, and the industry as a whole, Acevedo was recently recognized with Built In's Moxie Award, which honors rising women in tech. While women remain an underrepresented demographic in the technology industry, there is no shortage of women doing impactful work within this space, and Johanna is certainly proof of that.