A Solid Framework
Plumbing contractor scores big in a hot housing market
Raleigh, North Carolina, is one of the top 20 emerging housing markets in the country, according to The Wall Street Journal and Realtor.com. The capital of the Tar Heel State, Raleigh is one of the three major research centers that anchor the bustling technology hub known as the Research Triangle, which also includes Durham and Chapel Hill. The Raleigh-Durham metro area is one of the fastest growing in the country, approaching a population density similar to Atlanta, Georgia.
Fired up
That's great news for contractors such as Barbour Pourron Plumbing & Service in Clayton, North Carolina, about a 30-minute drive east of Raleigh. Barbour Pourron specializes in new home plumbing in residential developments, working with local and national builders. "Normally this housing market is feast or famine," says President Jeromy Godwin. "But right now, it's on fire."
Godwin and his sister Kacey Thompson were born and raised in Clayton. "Growing up you'd know everyone's name. Today you see a new person every day. It has definitely grown."
Successful succession
Barbour Pourron was founded in 1986 by good friends Mark Barbour and Wayne Pourron. With just a pickup truck and a dream, the partners set up shop in a large warehouse that was originally a cotton gin. Pourron's sons and current co-owners Justin and Jonathan remember running around the warehouse as kids and helping out during summer breaks in high school and college. "The business was still at a pretty small scale when I started working," remembers Justin. "We were running probably four or five rough-in, slab, and trim trucks. Today we run around 30 trucks, so we've grown quite a bit."
Randy Godwin joined the partnership in 1996. Today his son Jeromy and daughter Kacey Thompson are also current co-owners. Jeromy started working at the company that same year, helping out with odd jobs, including unloading trucks and delivering tubs. Over the years he ran a service truck and worked his way up to field superintendent and director. Today he is company president.
Kacey joined Barbour Pourron after graduating college in 2006. She was offered a job in graphic design three hours away in Charlotte. "I was planning my wedding at the time and neither my fiancé nor I wanted to move," she recalls. "Family is very important to us, so I spoke with my parents. My dad told me it would all work out and it did. Then the next day, he offered me a job if I was willing to learn. He taught me a lot about the business over the next seven years. I still learn something every day."
Checking off all the boxes
In 2013, the original Barbour Pourron partners decided to retire. Wayne Pourron and Randy Godwin approached their four children about buying the business. "We thought the numbers would work out, so we decided to move forward with the transition," Jeromy Godwin recalls.
Still, he found the prospect of doing 800 houses that first year daunting. "I remember wondering how we were going to do this. But in that first year we actually did 2,700 homes." Today the company has leveled off at 1,500 to 1,600 homes a year. "There's more work than we can handle right now, but it's so hard to find workers."
On any given week, the company is working on 140 to 150 jobsites and completing the underground work on 30 to 40 homes. Six John Deere 35G Compact Excavators help crews work quickly and efficiently, even when trained workers are scarce. "The 35G checks off all of our boxes," says Justin. "It's very compact and does exactly what we need it to do. The versatility is top-notch. And it has plenty of speed, power, and digging depth."
The company has been running John Deere machines since the new guard took over almost a decade ago. "Overall, the quality is just excellent," says Jeromy. "But if we need a rental, parts, or service, our local John Deere dealer, James River Equipment, makes it happen."
"They can get us the machines we need as quickly as we need them, so we don't have to push jobs back," adds Kacey. "That's invaluable. Keeping on schedule is essential to our success. When I started, we had about 50 employees. Today we have 100. I'm proud of how far we've come and how much we've grown."
Barbour Pourron Plumbing & Service, Inc. is serviced by James River Equipment, Raleigh, North Carolina.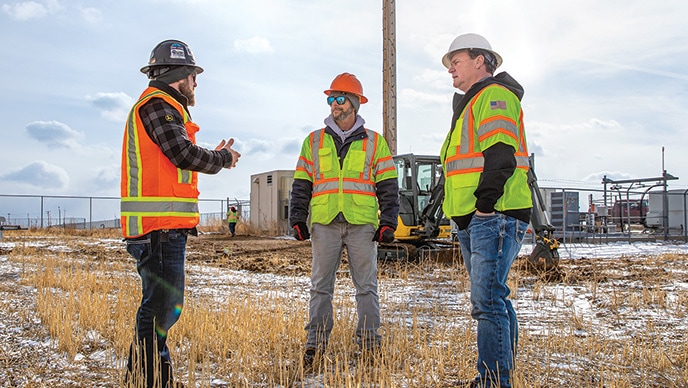 Building Connections
True to its name, Denver-based A to Z Field Services is capable of doing just about everything.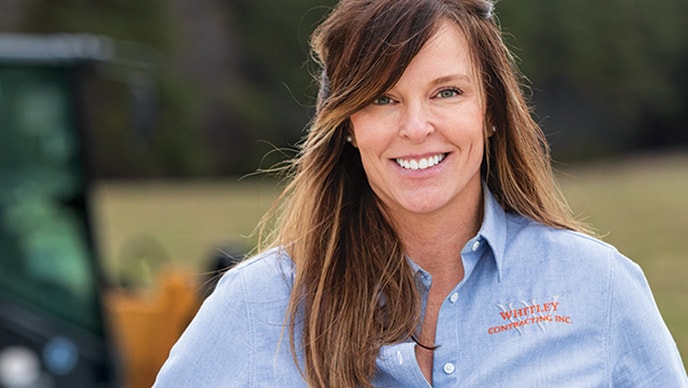 Pouring It On
Business is booming at Whitley Contracting, thanks in large part to the leadership of its female president, Brandy Whitley.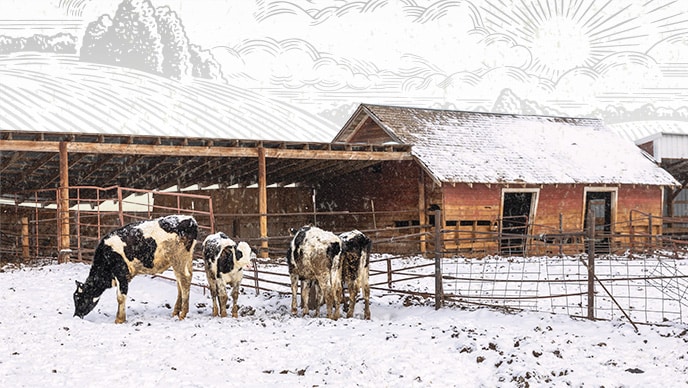 Homesteader Heritage
An emphasis on hard work and efficiency keeps things running smoothly at Crow Creek Dairy.
Think readers would dig your story?
You could be featured in an upcoming edition of Worksite Journal. To be considered, just tell us a bit about yourself and your story idea by filling out this form.