Mile-High Ambitions
A range of tech solutions helps a Denver excavating company on the rise

4 MIN READ
The construction market is at an all-time high in Denver, Colorado. Over the last decade, the Mile High City has been one of the fastest growing cities in the country and residential construction has been booming. And in recent years, Denver's industrial real estate sector also experienced record growth. Companies such as Amazon, Lowe's®, Costco®, and Wayfair® are constructing millions of square feet of warehouse space.
"We're extremely busy right now," says Adam Schultejann, owner, Rocky Mountain Civil Excavating in Brighton, Colorado. "And with the amount of work in the pipeline, we have a positive outlook for the future."
We caught up with Schultejann on a residential home project where the company is doing road preparation, including stabilization, grading, fine grading, and road base for asphalt and concrete companies. The company also does a lot of fine grading on large warehouse projects, ranging from 250,000- to over one-million square feet.
Schultejann has struggled to find new operators but retains workers by creating a positive environment. "We're lucky to have such a great crew that takes pride in the work we do. I try to create an atmosphere where they enjoy the work, get projects done, and keep customers happy. Our main focus is on productivity and delivering a quality product in a reasonable amount of time."
A labor shortage has forced Rocky Mountain Civil Excavating to become more resourceful. "Uptime and efficiency are definitely our driving forces," says Schultejann. "Reliable John Deere compact machines give us more versatility to use one small machine with several attachments instead of several larger pieces of equipment. Investment in technology is also key. Over the past few years, we've been upfitting our machines with technology, which has helped save on labor costs. For example, 2D and 3D technology make it easier to grade properly the first time without rework or wasted material."

"...Deere compact machines give us more versatility to use one small machine with several attachments."
Watch Video
Aspiring to greater heights
Schultejann grew up working for his father's large mass-excavating company. In high school he'd help check grade and run machines. After graduating high school, he continued to help his father full time. "We did $1-million to $10-million jobs with big earthmovers," he recalls. "During the financial collapse of 2008 my father started selling off equipment, so I decided to strike out on my own. I started out doing erosion-control and stormwater-management work, along with some smaller road jobs. I was running skid steers, compact excavators, and an older motor grader."
Since then, Rocky Mountain Civil Excavating has grown to 22 employees and a fleet of over 40 machines, including 10 John Deere models. About two years ago the company purchased its first Deere Compact Track Loader (CTL). Last year it added a 331G CTL. "We do a lot of precision fine grading for concrete in warehouses," he explains." Our Deere CTLs are the perfect size for these jobs. They are small enough to haul from jobsite to jobsite using a pickup truck. But they are big enough to handle the work we do."
The 331G CTL is equipped with a 2D laser-grading system. "We can work close to walls in some warehouses where we lose GPS signals," says Schultejann. "It also allows us to meet tighter quarter-inch tolerances than some GPS systems. But GPS systems are getting tighter and tighter."
Schultejann is very interested in the new John Deere 333G SmartGrade CTL. "We're definitely taking a close look at the SmartGrade CTLs. They would come in very handy on our jobsites when it comes to knocking down truck piles while handling the fine grading and tolerances we deal with. They make the perfect 'mini dozer' or fine-grading machine."
Schultejann is excited to employ more technological solutions into his fleet: "They allow us to handle a broader range of projects so we can better meet the needs of our customer. John Deere has always been great about offering us the latest technology that helps us be more productive in our industry."
Rocky Mountain Civil Excavating is serviced by 4Rivers Equipment, Fort Collins, Colorado.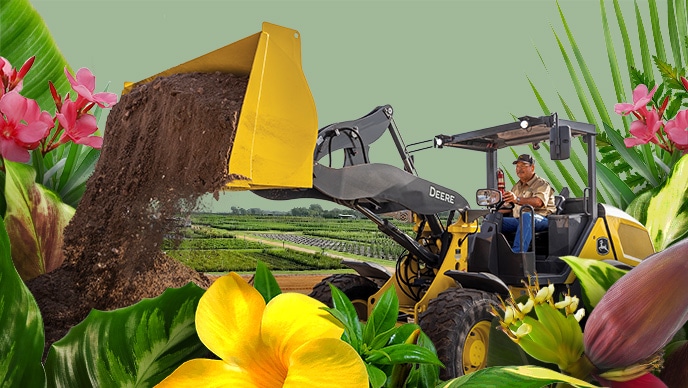 Shining Bright
Buckhorn Nursery is a fourth-generation business dedicated to beautifying Florida.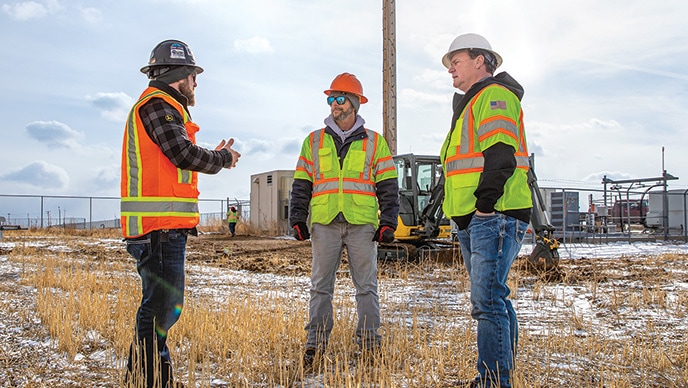 Building Connections
True to its name, Denver-based A to Z Field Services is capable of doing just about everything.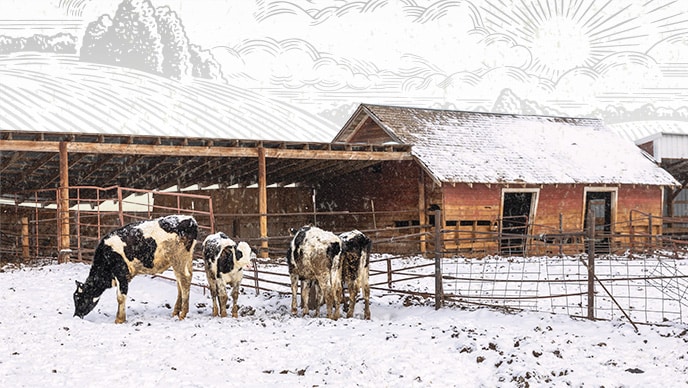 Homesteader Heritage
An emphasis on hard work and efficiency keeps things running smoothly at Crow Creek Dairy.
Think readers would dig your story?
You could be featured in an upcoming edition of Worksite Journal. To be considered, just tell us a bit about yourself and your story idea by filling out this form.