Logging Through It All
Family business takes on tough conditions in northern Ontario
Forestry roots run deep in Hearst, a northern Ontario town established due to the construction of Canada's National Transcontinental Railway. It's been a logging town since its incorporation in 1922.
The town is about a 10-hour drive north of Toronto, and while it may seem slightly isolated, relationships tie the proud, hardworking community together. With a population of about 5,000, everyone knows everyone. Hearst is a predominately French-speaking community, with many of its first settlers relocating from Quebec.
In 2000, Sylvain Tessier, his wife Diane, and their family also moved from Quebec to Hearst. They started Tessier Logging Company, a perfect fit for the town where three mills are currently operating. Their son Vincent works the operation alongside Sylvain while Diane manages the business side. Although the family business consists of five employees, it's sizable for an area where many contractors are single owner-operators.
"My father has been operating a feller buncher for about 30 years," says Vincent Tessier. "He started the company with my mom. I joined the process, and I'm just loving it. It's fun that it's all a family company."
Challenging conditions
Logging in northern Ontario isn't for the fainthearted. The region brings tough conditions of difficult, swampy work in the summers and brutal winters with temperatures hovering around –30 °C (–22 °F). Winter doesn't stop the work, though. In fact, that's exactly when Tessier Logging needs to operate at peak performance.
"Logging contractors operate year-round here," says Eric Marchand, territory manager for local John Deere dealer Brandt Tractor Ltd. "Work stops temporarily in the fall before everything is frozen and before spring to allow the snow to melt, but winter is when loggers are the busiest in the bush. That's when they make their big runs."
The Tessier family partners with Marchand and Brandt Tractor to determine the best equipment to stay running through the challenging conditions. They purchased a John Deere 903M Tracked Feller Buncher in 2018 and a 953MH Tracked Harvester with a Waratah H415X Processing Head in 2020.
"In the winter, you need about 30 to 45 minutes before you even think about working just to get the machines' hydraulics warmed up properly, so you don't blow a hose or burst a cylinder," says Marchand. "This environment is not only hard on the machines, but also on the workers. The guys might get up at 4 in the morning and then leave at 4 in the afternoon, and it could be –42 °C (–44 °F). It's tough on them and their families."
Keeping a competitive edge
Working in a variety of wood — from smaller spruce to large, heavy aspen — requires versatile equipment. Tessier Logging likes to modify its equipment to stay competitive, and Marchand works with them to make it happen. He also teamed up with Remi Leblond, Waratah product specialist, to spec the processor head.
"Due to the harsh conditions here, we discussed going with a bigger carrier and a smaller head for processing," says Marchand. "That way, you can use less power, save on fuel, and the machines will last longer."
As an operator of the 953MH, Tessier experiences the benefits daily.
"Because we have so much power, we can just lower the rpm," says Tessier. "The engine can work less. It's better on fuel and it's going to be better on durability. That's good for us."
Tessier Logging takes pride in its equipment — and it shows. The company keeps its machines in pristine condition with proactive maintenance.
"When you're working, you want to work, you're not wanting to fix machines," says Tessier. "We thought that we would take the time on the weekend or at the end of the shift. If we see a hose wearing, we're just going to change it now and not wait for it to break. We want to make sure on Monday, when everyone's working, they don't have to get their hands dirty. They need to operate."
In an unpredictable industry, Tessier Logging appreciates the reliable service it receives from Brandt Tractor.
"It's very good service," says Tessier. "When we need some backup, they are there. We can count on that."
Carrying on a logging tradition
While the forestry industry has transformed within the region over the years, it remains an important economic driver for Hearst. As the town celebrates its centennial this summer, Tessier Logging hopes to continue contributing to its logging tradition for years to come.
"It's not always easy, but you figure it out," says Tessier. "We have a family business, so it's something to be proud of."
Tessier Logging Company is serviced by Brandt Tractor Ltd., Hearst, Ontario.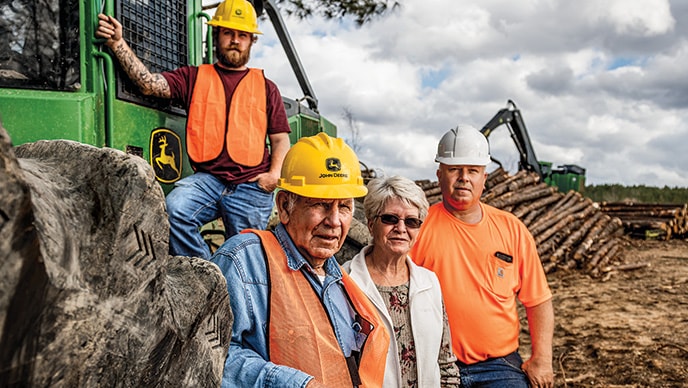 Family Time
Three generations work together building a highly successful logging business.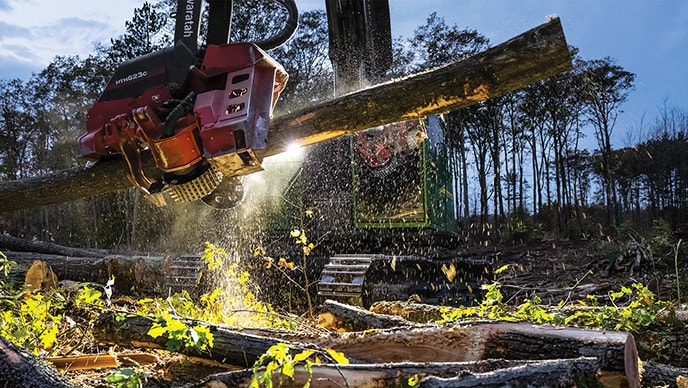 Power "Tree-Oh"
Three-man crew and can-do attitude get jobs done.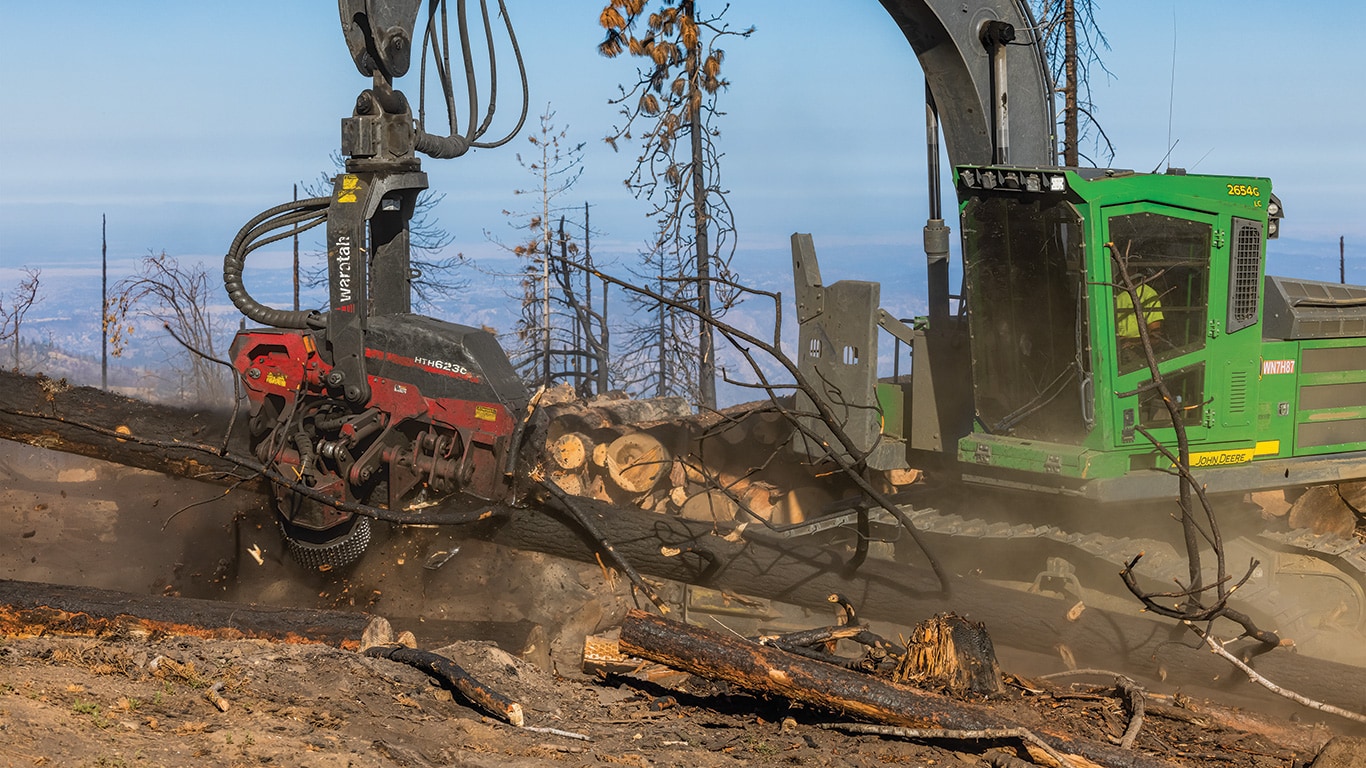 Many Machines Makes Lite Work
Long hours and family tradition breed success.
Share your journey
Do you think your company's story would resonate with others in the logging industry? To be considered for a future edition of The Landing, tell us about your journey by filling out this form.