Sustainability
September 01, 2023
Designing for the Full Product Lifecycle
We're building a better tomorrow by rebuilding yesterday's machines.
John Deere Reman remanufactures core parts and components to add value to the life of a product while reducing environmental impact. Let's say a customer experiences a parts issue with an older machine. Replacing the part with a ready-to-go remanufactured one—backed by John Deere quality—gives the customer choices that can help maximize uptime and minimize costs. It's better for the environment and it's better for their budget.
Reman focuses on remanufacturing engines, electronics, drivetrain, fuel and hydraulic components. It also includes rotating electrical, AC compressors, turbos and mid-rollers, leveraging resources around the world. The sustainability impact of remanufacturing is exponentially powerful.
By not having to make a new engine, axle, or cylinder head from scratch, natural resources are preserved, melting furnaces aren't fired up, and carbon footprints are smaller. The impact it can have on sustainable outcomes is so significant that John Deere has incorporated remanufacturing principles into product design and development, making sure that even brand new parts have been considered for potential remanufacturing opportunities in the future.
Embracing sustainability across the full product lifecycle has inspired a range of innovative ideas for existing equipment, such as John Deere's popular Powertrain ReLife Plus program for construction and forestry equipment. The initiative refreshes a machine that has failed or near the end of its life with a new powertrain and other remanufactured parts. "The story is in the steel. We're taking a 30-ton piece of construction equipment and reusing around 80 percent of it. The benefits are immense, all around," explained Mark Wagner, John Deere service business manager. ‡
Read More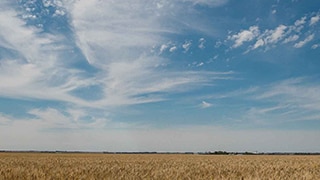 AGRICULTURE, FARM OPERATION
Take the Plunge
Overcoming greed and fear when marketing grain.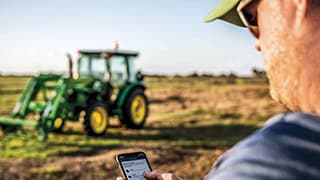 AG TECH
Tech@Work
John Deere Property Center™ now available for consumers.