Agriculture, Farm Operation
April 01, 2022
Got Your Goats
A 4-H project turned show goat production herd.
Bryan Roe is sought after for his expert knowledge in goat veterinary care. It's a touch strange for the Shepherd, Mont., large animal vet. He hardly touched a goat after vet school. Not until he and his wife, Bridget, were persuaded to buy a goat by their son, Maverick.
The family now has a hobby — a rather large and successful one —of breeding Boer show goats.
Maverick is the couple's middle son. He watched from the sidelines as siblings, Wyatt and Dallas, showed cattle. Maverick wanted in the ring, but had to blaze his own path as he navigated cerebral palsy, autism, diabetes and deafness.
At the Billings fair Maverick found Angel, a Nubian goat, and his way forward. He bonded immediately, laughing that Angel knew his name, "Maaaaaa-v."
The Roes purchased Angel and soon more goats followed.
"Cattle were too big for Maverick, but a goat was something he could handle in the ring," says Bridget.
Selling his 4-H goats was a sticking point. Starting in 2013, Maverick was allowed to keep does, since they had a purpose. The herd grew to 40 head.
The family started showing in the American Boer Goat Association.
They sold show goats from their growing herd, mostly to area 4-H kids. The time came when they needed to get out of goats or get bigger. Bryan saw potential for fun and profits.
"We don't have a big enough place for cows. I knew we could do more with goats on just a little more land. Plus I would get to see what I could do to improve genetics, which is an interest of mine," Bryan says.
They now have 300 goats on 400 acres of dry Montana prairie.
Gone to Goats. Maverick has retired from the show ring, preferring to help nurse along any struggling babies. His parents, however, are all in on their goat "hobby."
Bryan is still a full-time vet with a thriving clinic, Bridget a corrections nurse. To grow their business, they had to get help.
They recruited Daniel Krummel in 2018. A fixture in the Texas goat industry, he was a great fit to help source genetics and market their goats.
"We said we'd retire and go to goat shows together, but now Bryan and Daniel go to goat shows together," Bridget laughs.
All jokes aside, they make a great team if the goats are any indication. On a cold December day their barn pen hosted 30 prancing, fancy October-born kids.
No knowledge of caprine breeding is needed to see their quality. They hold their heads high above robust frames supported by densely-boned legs. It's like they know they're prime specimens. And they are.
Their average sell price is double what their top wether used to bring. They recently sold a half interest in a buck from their Yellowstone line for $25,000. They credit great genetics and marketing with videos instead of photos for the rising prices. Maverick Show Goats is starting to be a profitable hobby.
The Goat Vet. More impressive is their progress in goat care.
"Angel got ketosis. I was so desperate for help I called the author of a goat vet guide," Bryan says. It was too late for Angel, but started a mission for Bryan. Maternal survival skyrocketed as a result.
Ketosis was reduced with grazing and space for exercise. A fat goat is often a dead goat. Then there's kidding.
"Goats don't do well with pain," Bryan says. C-sections — done right — are often better than a difficult delivery.
"Daniel says champions come out the side," Bridget jokes.
Instead of sedating, Bryan does the procedure standing using a lidocaine block. "Lidocaine is toxic to goats, so I had to experiment to find the proper dosage," he says.
He's held clinics on the practice. The herd is synchronized in groups for AI breeding or embryo transplants. This allows him to induce several goats for a hands-on class.
AI is done laparoscopically while the doe is inverted at an angle. This year they tried sexed semen to get more wethers. Bryan really has embraced this project with gusto.
"It's really satisfying to go down to the barn and see what we've achieved," Bridget says. ‡
Read More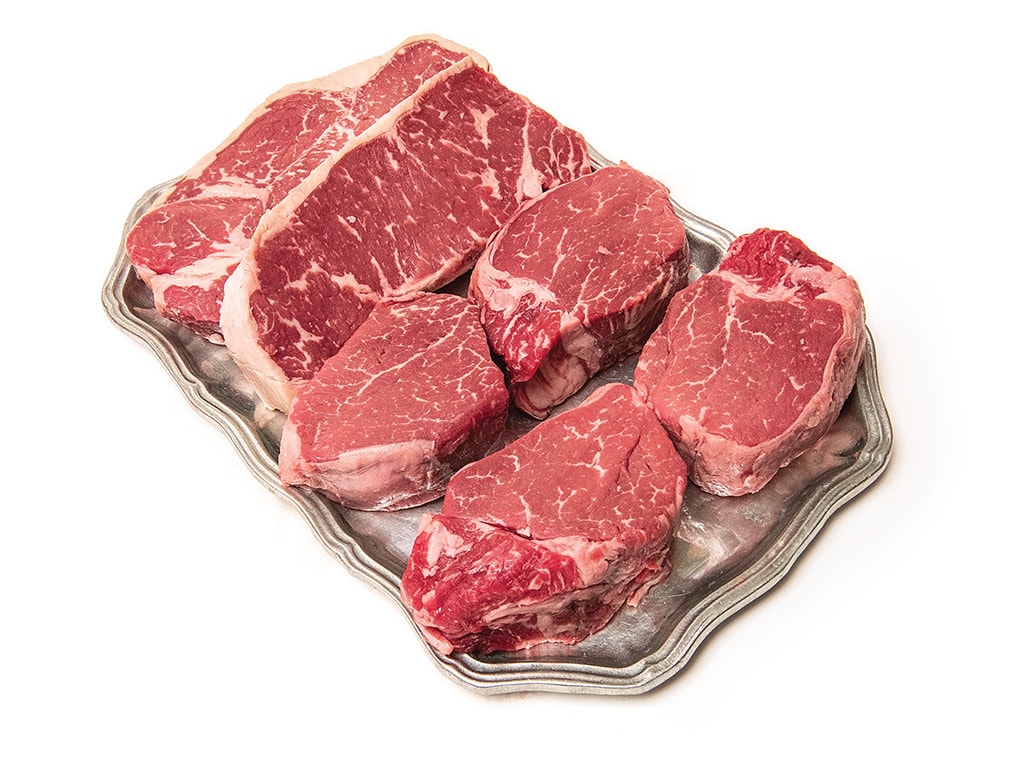 AG TECH, EDUCATION
Connecting Through Technology
QR codes link farms to consumers.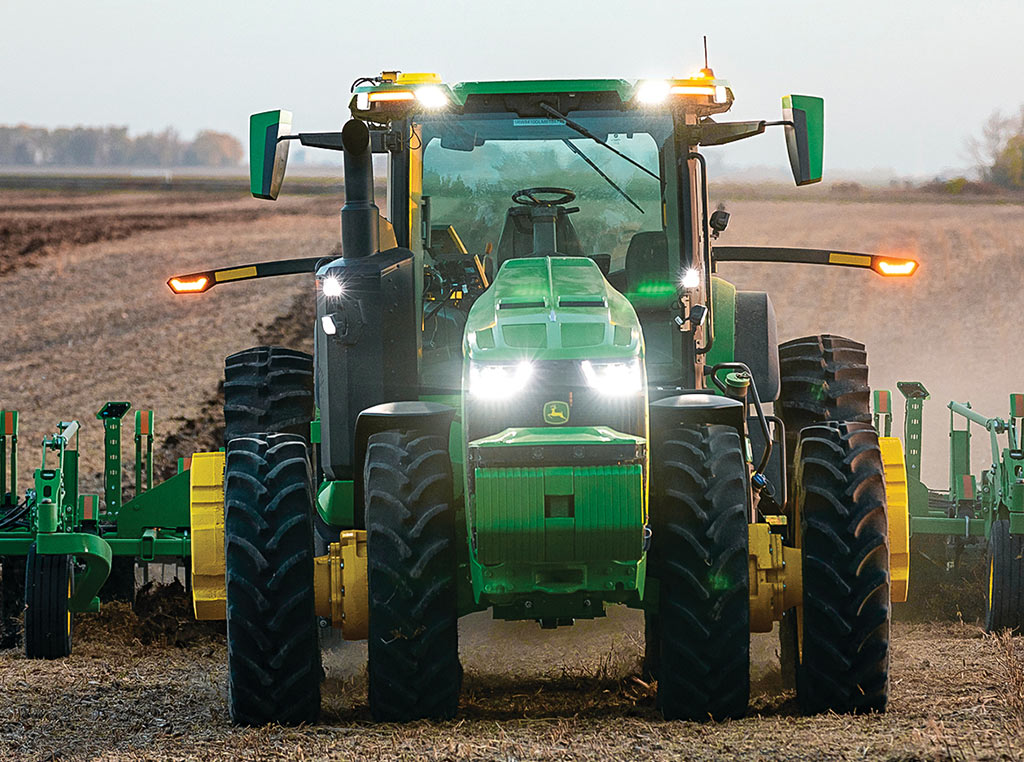 LIVESTOCK/POULTRY
Tech@Work
John Deere reveals fully autonomous tractor at CES 2022, and it's just the beginning.