Agriculture, Farm Operation
November 01, 2022
Beyond the Castle Walls
Young count has his eye on the future for his historic estate.
Alexander Graf zu Reventlow was 27 years old when he returned to Gut Damp, the estate where he grew up. His father had died, and young Alexander stepped into the role his ancestors had played for centuries in Schleswig-Holstein, near the German-Danish border. He was the new count.
Growing up under baroque plaster angels flying across the living room ceiling, playing in the fields, tracking wild boars in the woods­—Gut Damp was "the most fantastic place to grow up," Reventlow says.
But taking responsibility for a house built in 1597, a farm that had been shrinking for centuries, and his father's business affairs was a huge task for a young man.
"We looked at this wonderful place and it was basically doomed," Reventlow recalls. "The biggest problem is the land doesn't support the estate anymore."
That's critical to Reventlow, who earned his bachelor's degree in agriculture and management from the University of Illinois.
In fact, while guests' eyes are drawn to the ivy-covered walls and red-tiled roof of the manor house, Reventlow points instead to a pair of massive, thatch-roofed barns a hundred yards away.
"Back in the day, the wealth of an estate was shown by the barns," he points out.
When Gut Damp's barns were built in 1664, 400 people worked on the estate and its fields. The land base eventually dwindled, most notably in the 1950s, when the Reventlows and other landowners were pushed by the West German government to donate land to East German refugees.
Saved by housing. Gut Damp's land base has shrunk, so apartments that once housed estate workers and family members have become the new economic engine.
"There was a time our advisors said, 'get rid of your housing,'" Reventlow says. "I'm glad my father and grandfather didn't listen, because that's what's saving us."
The barns have been another lifeline. In 1995, Reventlow's parents opened a restaurant in one of the barns called KuhHaus (Cow House). Today, KuhHaus is a fine dining destination, serving fresh, local cuisine including venison and wild boar hunted in Gut Damp's woods. Reventlow is considering bringing livestock back to the farm to supply the kitchen.
"Why not do it here?" he muses. "We have the restaurant, we have people who want it. We take the philosophy that we build our own market, then we produce for it."
The barn next to KuhHaus is a prime example. Inside the antique envelope, the Reventlows recently opened a 14-room hotel with 44 beds. By 2025, the hotel will double in capacity, and future plans extend to a total of 150 guests, along with a wellness center and a 300-person event space.
"But we will always stay in an existing building," Reventlow says. "Everything we do is presenting the old stuff, using the old stuff."
Every corner of the property is fair game for creativity. One of the newest ventures is the Rest Forest, where clients' ashes are buried in biodegradable urns beneath the tree of their choice.
Reventlow is thoroughly at home in his family's manor house. He seems to know every timber in his hotel. But it's clear that carrying on the legacy of Gut Damp is not about buildings, or even the ancient fields and forests. He nods at guests on the KuhHaus lawn.
"These estates, they live off people," he says. "They live off families. They live off life." ‡
Read More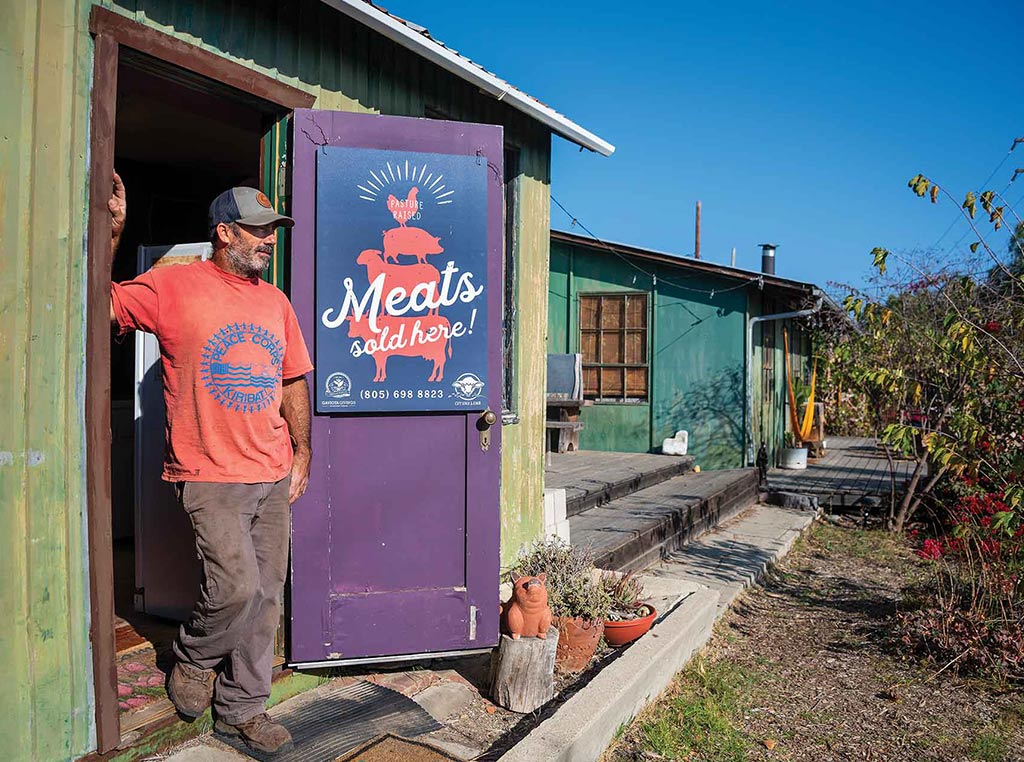 AGRICULTURE, SUSTAINABILITY
Seven More Generations
This 150-year-old California farm is laying the groundwork for a long future.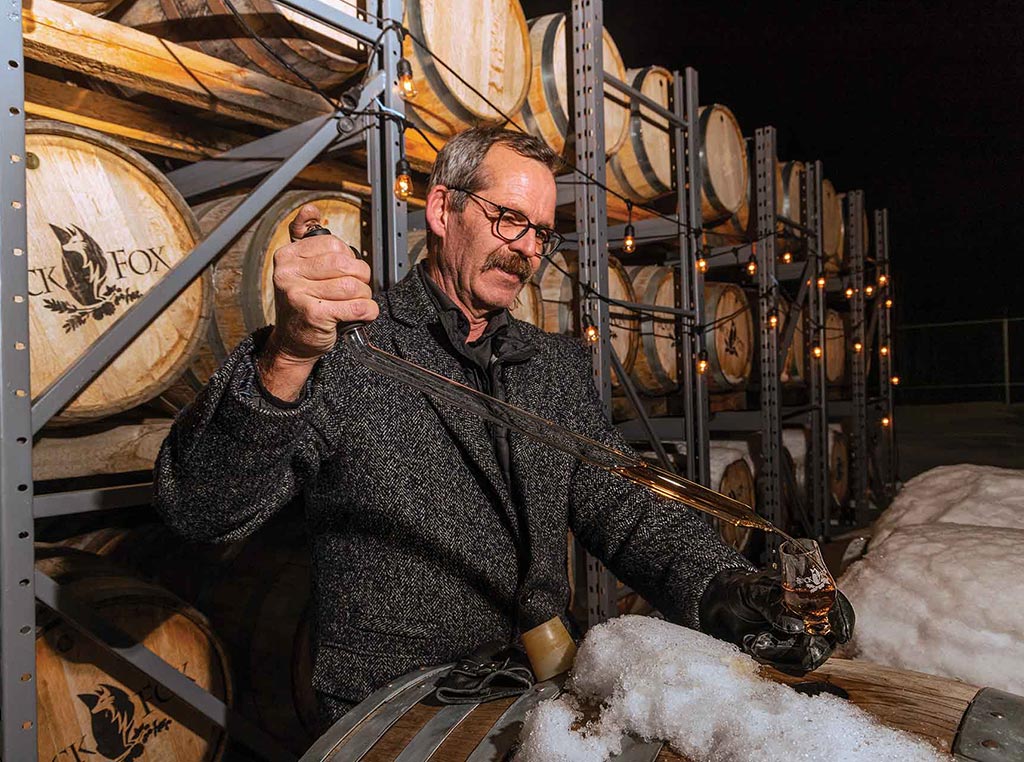 AGRICULTURE, SPECIALTY/NICHE
Overnight Success
Couple's farm distillery finds success beyond their dreams.