Livestock/Poultry, Sustainability
March 01, 2022
Cattle To The Rescue
Targeted grazing can reduce British Columbia's forest fire risk.
British Columbia (B.C.) is home to some of the most beautiful scenery on the planet, but for three of the past five years summertime has become one hazy, smoke-choked day after another. In 2021 alone the B.C. Wildfire Service spent $565 million fighting 1,600 wildfires that burned 8,700 square kilometers of land. One burned the central interior town of Lytton to the ground while others came perilously close to other towns, triggering 304 evacuation alerts and 181 evacuation orders. The province is looking into anything that can save lives and reduce property damage.
Cattle just might be the answer. Since 2019 the provincial government has been funding a study, managed by the British Columbia Cattlemen's Association (BCCA), to see if targeted grazing, a well-known land management technique that uses cattle, sheep or goats to control specific plant or grass community for a certain goal, could reduce the intensity of forest fires close to communities. The premise is that cattle eat grass, why not let them graze the tall grasses that create a carpet of fine fuels in high-risk areas? Two years into the three-year study, the early results look promising.
Growing risk. Historically, the interior of B.C. was rangeland. It was perfect for grazing cattle. Fires would lightly burn through the valleys every seven years or so, but never caused significant damage because there was little to no infrastructure to burn down. The grass would grow back after they burned but the frequency of the fires kept the conifers at bay. But as more people moved into the area, rangelands were replaced by new resort communities and subdivisions and the natural fire cycle was disrupted. This allowed a conifer forest to become established on the former grasslands.
For the past decade B.C.'s forest fuel management program concentrated on trimming or removing conifers, says Mike Pritchard, a rancher near Vanderhoof, and B.C. Wildfire Prevention Coordinator with the BCCA. It eliminates the risk of having intense crowning fires, ones that leap from treetop to treetop, but also can increase the risk of having ground fires. Harvesting trees allows in more sunlight and moisture to reach the forest floor, creating perfect conditions to grow grass.
Once the grass reaches maturity it creates a carpet of fine fuel on the forest floor and becomes a fire risk. Ground fires typically won't burn as hot as crowning fires, but they can move quite quickly. This is a huge problem if they are growing next to a subdivision.
"The thought is that if cattle could remove some of the fine fuels from the forest floor, it would help lessen the chance of fire," says Jordy Thibeault, a rancher near Cranbrook, B.C., who's participating in the program. "If you graze the top 30% or 40% of the plants off at the right time, when there's still moisture in the ground, and before the plant has reached full maturity, it'll start to grow again to try to reproduce. As long as it stays in a vegetative state, it won't burn as easily as if it's dried off and gone to seed."
In 2021 Thibeault put 150 pairs of cattle on the test site in mid- July and took them out about two weeks later. That was two weeks earlier than he would have in a normal year. He put them in earlier because the year was so dry and he wanted the cows in there before the grass dried right off.
"There was plenty to graze on at that specific site but a lot of it was pinegrass, not a highly desired species," Thibeault says. "My cattle are used to it and graze it willingly, but don't get me wrong, they would just as soon be somewhere else. They don't like to be so confined at that time of year. They know that as soon as that fence comes down, they can spread out across about 40,000 acres. So, when they really start walking that fence line just to see if there's any holes in it, I know it's getting time to move them."
Different reactions. Three sites were chosen for the project, two near Cranbrook and one in the Okanogan near Summerland. Homeowners adjacent to the targeted sites reacted very differently in the two communities. "Jordy's cattle were grazing in a high use recreation area adjacent to a subdivision," says Shawna LaRade, range officer with the B.C. Ministry of Forest Land, Natural Resource Operations and Rural Development in Cranbrook.
"There was a lot of communication to let adjacent landowners know what we were doing."
"Once people understood why the cattle were being held there and what the benefit was to them, they really stepped up," Thibeault says. "A few of the neighbors on bordering properties volunteered to fill water troughs and made sure the cattle were well looked after. We didn't have any real trouble at all. We had nine or ten gates in the electric fence because of all the access to the hiking trails in the recreation area, every one of them was always closed."
"We had to go through all kinds of hoops to get everybody on side at the Okanogan site," Pritchard said. "The piece of ground was basically in the backyard of every rich person in Kelowna and they didn't want anything to do with cattle being in their recreational area. I'd always laugh when I go into these meetings and somebody would draw a circle on a map and say, 'look, we haven't had a fire in this particular spot,' and I'd reply that it also looks like a potential target for wildfire. So, we had that little problem that we had to go in and meet head on but now we have everything set to go in and graze in 2022."
Cost of fencing. The downside to targeted grazing in these areas is the cost of putting up electric fences, if permanent barbed wire fences are absent, before the cattle go in, and taking them down after they leave. Pritchard says it costs roughly CDN $40,000 to install two kilometers of standard 4-strand barbed wire that'll keep 150 pairs of cattle safely grazing near subdivisions in B.C.'s interior. There's also the difficulty of installing fencing in rough terrain.
That's why when Thibeault first heard of the project on the radio while baling hay, he stopped the tractor, called LaRade, and enlisted her to lobby for funding to test a new technology called virtual fencing in the study as well.
Virtual collars. Thibeault had heard about electronic grazing collars being used for livestock in Europe and believed the technology could open up options for grazing in B.C., in areas where the cost of building fences was prohibitive. While Thibeault and LaRade were able to sell the merits of testing virtual fencing, the European system wasn't compatible with Canada's cellular network, so Thibeault had to revert to using electric fencing. The Cattlemen's Association started working with a Canadian company to build the collars and hopes to have them available for the study's final year.
"Our agreement with government is we had to be able to show that we can reduce fire intensity in these fuel types," Pritchard says. "The calculations are fairly easy to do. We never say we're going to get rid of fires because we know that's impossible. We just wanted to reduce the intensity. So our research folks put in permanent sample plots on the sites to get baseline data.
"In the end, we accomplished what we set out to," Pritchard says. "We reduced the available fuel for fires and didn't harm the grass ecosystem - a win-win." ‡
Read More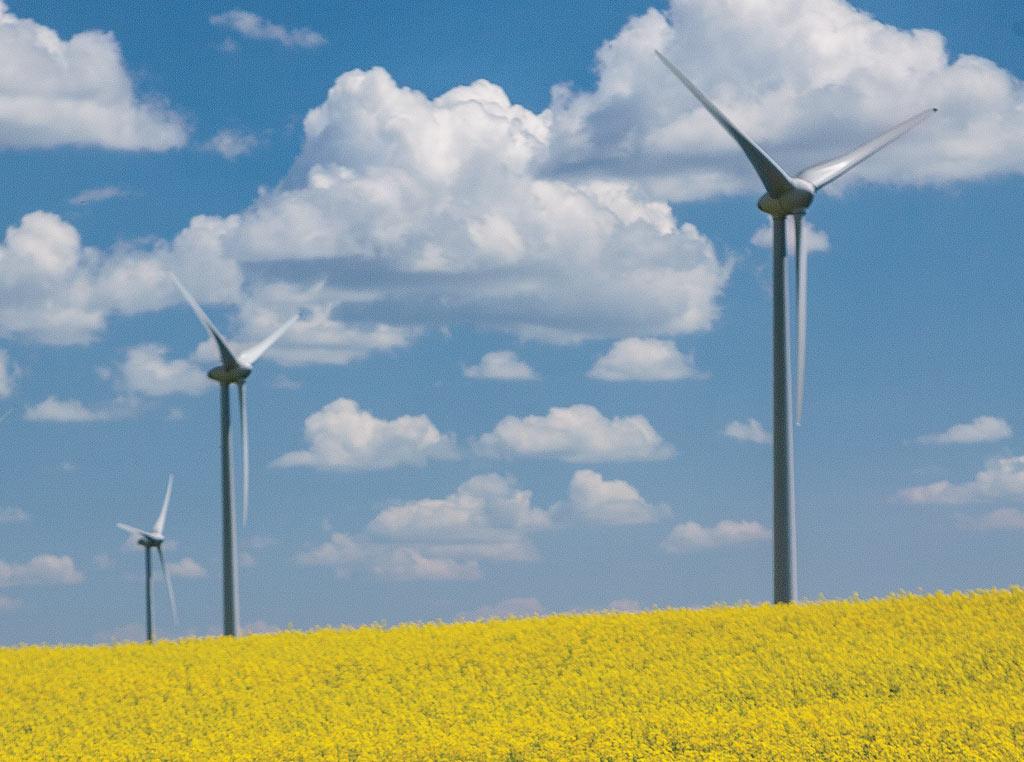 AGRICULTURE, EDUCATION
Rural Electrification
Agricultural electrification is coming sooner than you think.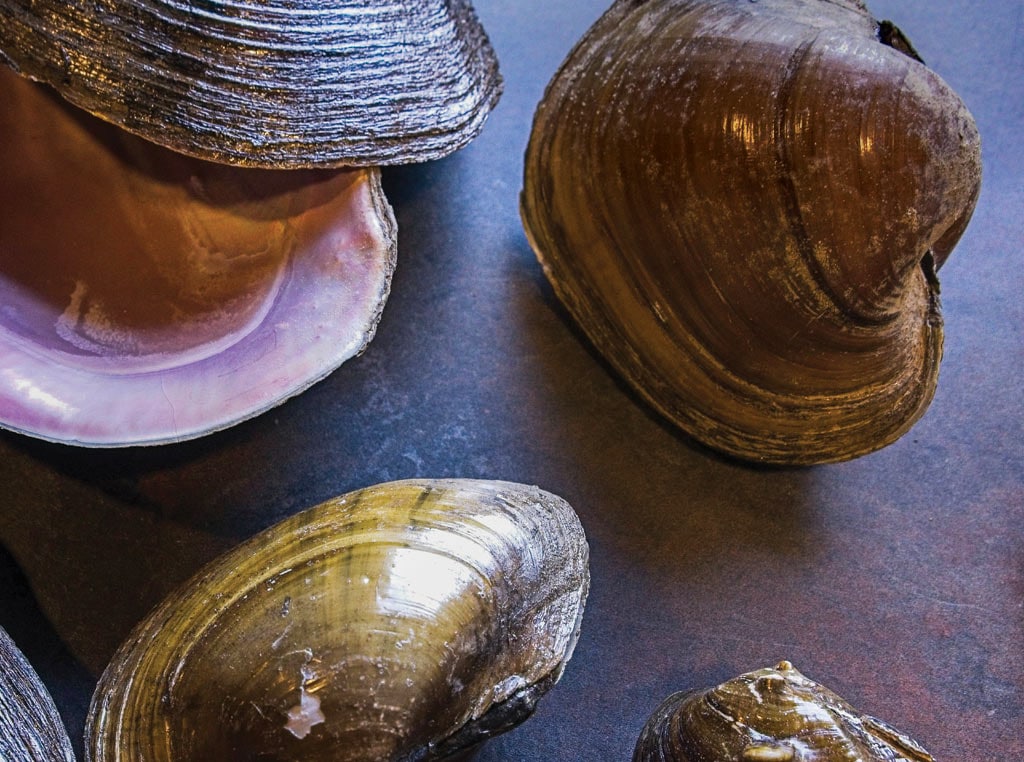 AGRICULTURE, EDUCATION
A Matter of Mussels
This freshwater mollusk is an indicator species
for water quality.