Agriculture, Farm Operation
September 01, 2022
Year-Round Farming Near the 45th
Diversity helps bridge seasonal market gaps.
Maine in winter is still. Restaurants designed to host the masses are closed or offering a reduced menu. Visitor centers and shops of local specialties from pottery to syrup sit in quiet anticipation of summer and fall crowds.
In contrast, on a muddy February day there's a line out the door for the year-round indoor farmers' market in Brunswick.
Having braved several feet of fresh snow, the first stop for many visitors is the Winter Hill Farm table. There farm employee, Izzy Ruffin, efficiently fills orders of milk and yogurt for regulars and fields questions about various cheeses and pork and beef cuts.
Come spring, the stand will host the extra vegetable seedlings and cut flower arrangements from the farm's CSA subscription services.
"We've moved far beyond the scope of what we thought we'd be doing when we moved to the farm," says Sarah Wiederkehr who owns the Freeport, Maine, farm with her husband, Steve Burger.
Sarah and Steve met and married in California, both having worked on and managed various farms around the country. They bought a micro dairy and moved their growing family to Maine in 2011. To this endeavor Sarah brought a love for plants and Steve a passion for animal production.
They would need both to make it farming just an hour's drive from the 45th parallel—across which lies the earth's northernmost quarter where seasons besides winter seem all too fleeting.
"Selling milk and yogurt from the seven Randall cows that came with the farm (a heritage northeastern milk and beef crossover breed collected by the previous owners) wasn't going to cut it," Steve says.
Seeking value. The local vegetable market was saturated, so each partner looked to their own expertise to extend income.
"Yogurt and milk was easy to take over, but we couldn't make any more money on milk unless we sold it for $12 per gallon," Sarah says. "We love cheese, so we learned how to make it."
Adding Berkshire hogs to the farm helped in the endeavor.
"Pigs were a great way to recycle and eat our mistakes as we went through trial and error in cheese making," Steve says. They started with just a few for their own use and have since grown to processing 12 pigs per month. They breed their own and feed the herd whey from cheese making, creating a waste-free, on-farm loop.
Today they milk 14 cows, adding Jerseys to the mix, and produce seven cheeses. Several are award-winning and featured in high-end restaurants. This editor's choice is the Collinsbrook, a hard cheese aged for more than three months in Sarah's cheese cave.
"I'm happier outside in the dirt, but I do love the crossover of art and science in cheese making," she says. "Each wheel has its own unique bloom and life." Bull calves provide another niche income. They're fed whole milk from the dairy for 4 to 5 months then harvested for rose veal.
"We've had to do some education about rose veal. Some customers are really into it, and Portland (20 minutes south) has become a 'foodie' city so we're able to sell products like veal and high-end cheeses there," Steve says.
Full bloom. A horticulturist, Sarah brought seedling and flower CSAs to the mix. Organic vegetable seedlings get business moving early in the spring. Then, in summer, flowers provide another income boost.
"I can grow a lot of flowers on 1 acre," Sarah says. From June through September she produces 150-200 bouquets per week plus arrangements for events—most prepaid through the flower CSA subscription. The work supports four full-time employees beyond Steve and Sarah.
Shifting to perennial flowers has cut down on inputs and work, but there's still at least 20 hours of weeding to do each week.
Flowers still allow more flexibility. Unlike vegetables, they can apply livestock manure to flowers at any time, yet another closed loop.
"We're still busiest in summer, but diversifying has spread income and work across all seasons," Steve says. ‡
Read More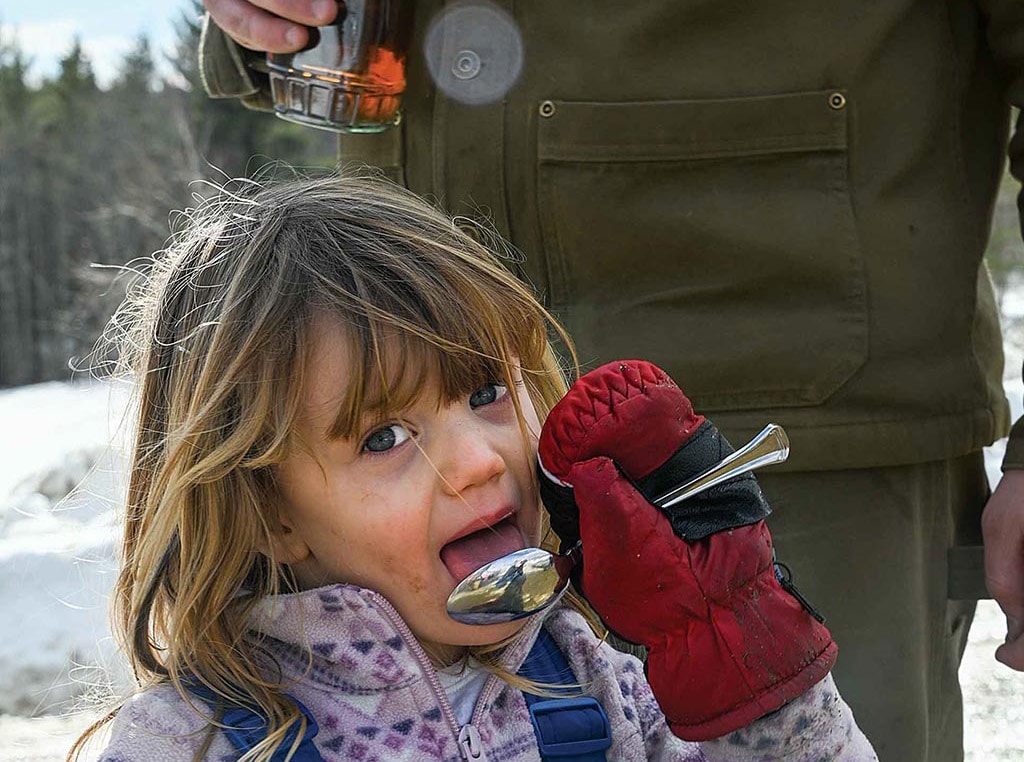 AGRICULTURE, LIVESTOCK/POULTRY
Room to Roam
Trees, livestock, and more make rural life fun for this Maine crew.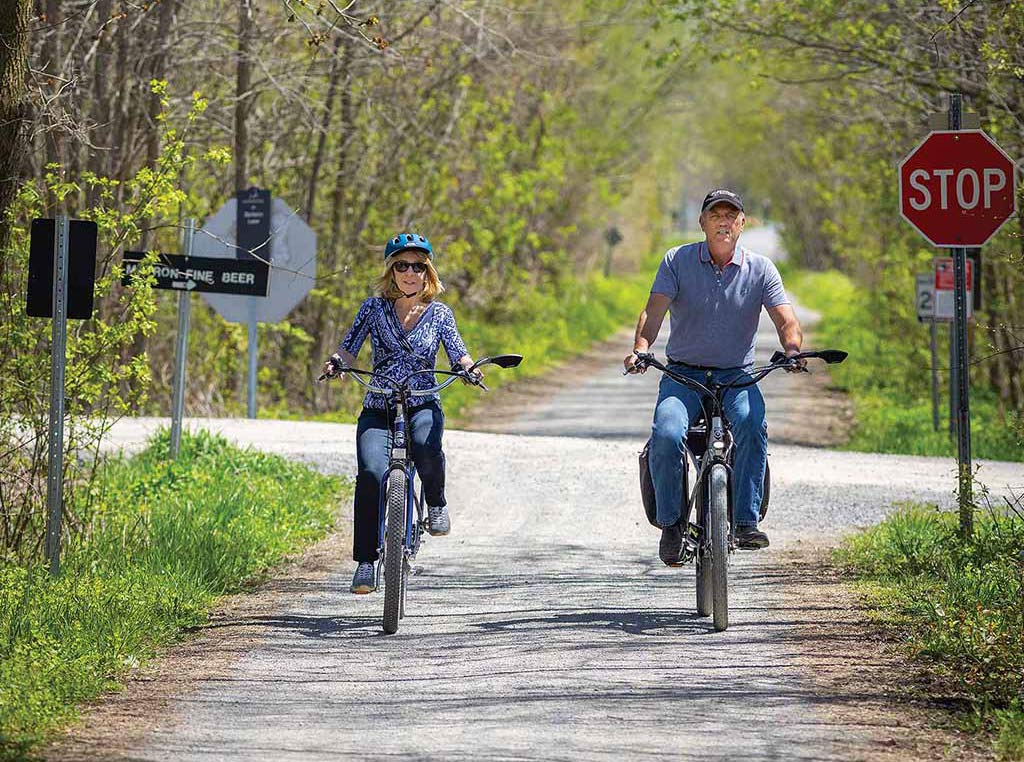 RURAL LIVING
Easy Riding
E-bikes make cycling an option for everyone.