Agriculture, Education
December 01, 2022
Sankofa Farms
Cultivating ag skills and aspirations for Black youth.
Sankofa Farms Agricultural Academy is growing a fresh crop of North Carolina agriculturalists. Since the working farm's foundation in 2016, owner Kamal Bell says he's added many farmers to the Durham-area community.
Farmers range from Bell's 6-month-old son who tears apart leaves and uses gleaming new teeth to chew on fresh-picked vegetables, to teenagers Bell has mentored since they were grade schoolers.
Each have participated in farming, and therefore are farmers, Bell says. "Akeem is the world's smallest beekeeper," he says of his 5-year-old son. Draped in a small—but still oversized—beekeeper suit, Akeem enthusiastically pumps smoke into hives churning with bees.
Bell checks on queens in the smoke-calmed hives and divides the fast-growing colonies. "My kids and the students that come to the farm's summer program may not go on to be farmers, but they have the experience, gain skills and can say they farmed."
That's the point for Bell. To let kids, specifically Black youth, know there's a whole world of opportunity out there in agricultural production and affiliated businesses. It's a career path less obvious to city kids, especially Black city kids.
Bell started inspiring youth to food production by establishing a school garden at the Durham middle school where he taught agriculture.
"The garden helped students re-imagine themselves in society. They got to see someone who looked like them doing something they hadn't seen anybody do," Bell says.
Black lawyers, doctors, dentists, financial advisors, construction workers, etc., sure—but seeing a Black farmer was something new.
"I brought in a chicken and this kid came into the classroom and just stared at it. He said, 'I've never seen a chicken before.' It connected him to food in a way he hadn't been connected before," Bell says. And it connected him with Bell, the farmer, too. It made Bell want to go further.
"Kids working in the garden started to see me as a person producing food—this thing they need—and being someone who cared about them. They wanted to attach to me and the garden," Bell recalls. He decided to give them something more.
Branching out. Bell connected with food production and farming at school as a child as well. He attended a Durham public school from kindergarten through 5th grade, then transferred to a private—predominantly white—Catholic school.
"It opened my eyes to the socioeconomic disparities between communities. That different groups live differently," he says.
As he progressed through school, food deserts caught his attention. Wanting to be part of the solution, he went to college earning an Animal Science degree, and a Master's in ag education.
In his studies, he researched food systems and deserts: what caused them and how to fill them in with healthy options for communities in need.
A nudge from an advisor sent him down the path of becoming an ag teacher where he started his school garden, then the farm.
Bell secured a loan, purchased his farm in 2016 and started the agricultural academy—a summer program with the goal of educating city kids about agriculture and providing hands-on opportunities to put that knowledge to work.
From scratch. Initially, summer program students would meet at a church for lessons on agricultural practices before heading out to the Effland acreage just outside of Durham.
First visits weren't what the kids expected. The land was covered in trees and in need of development.
"They came with visions of rolling green pastures, instead they found ag is a lot of work," Bell says.
Joanna Ali taught with Bell and sent her oldest son, Mikal, and then his brother Jamil to the academy.
"Farming wasn't on their radar, but when they got out there with Kamal as a mentor, teacher, and motivator, they became interested. I saw a significant transformation in both boys," Ali says.
Jamil was just 11 when he first started going to Sankofa Farm.
"I thought it was just a summer program, but I've been out here for five years," Jamil says as he prunes tomatoes in a hoop house he helped build.
The quiet teen has an ever-present sparkle in his eye and grin at the ready. He teases Kamal's young kids as they work side by side. His behavior hints at the class clown his mother describes—a class clown that was smart, bored, and getting in trouble at school. The farm helped direct Jamil's quick wit down more productive paths.
"The farm taught Jamil patience and perseverance. He's seen the farm go from nothing but weeds and trees to greenhouses and bees," Ali says. Jamil became a certified beekeeper in just 6th grade. "He's also become very committed to helping his community. That comes from being exposed to Kamal and Sankofa," Ali says.
Jamil enjoys the community of the farm, too. "I like days we build stuff because we work collectively instead of each of us heading off in a different direction to prune or weed. It's always more fun," he says.
Building a community both on the farm and off is exactly what Bell is striving for. It doesn't have to be a farm community, though.
"This program is about encouraging kids to excel. They learn how to solve problems, that they have to put in work now to get a good outcome later, and that they can accomplish anything they put their mind to," Kamal says. Those skills will serve them well no matter what career path they take.
While Jamil has learned time management, building, agronomics and more farm-related skills, the public nature of the farm allows for even more opportunity.
"I get to talk to a lot of people, do interviews, do public speaking and network," Jamil says. "I think I can branch out to do whatever I want. It may not be growing food, but I want to help people grow. I feel more connected to my community after coming out here."
Kamal hopes his 'Sankofites' will hold on to the farm experience and benefit from it for the rest of their lives.
"My hope is that the life trajectory of every kid that comes to the farm is a lot higher when they leave. That trajectory may or may not include farming," Bell says. ‡
Read More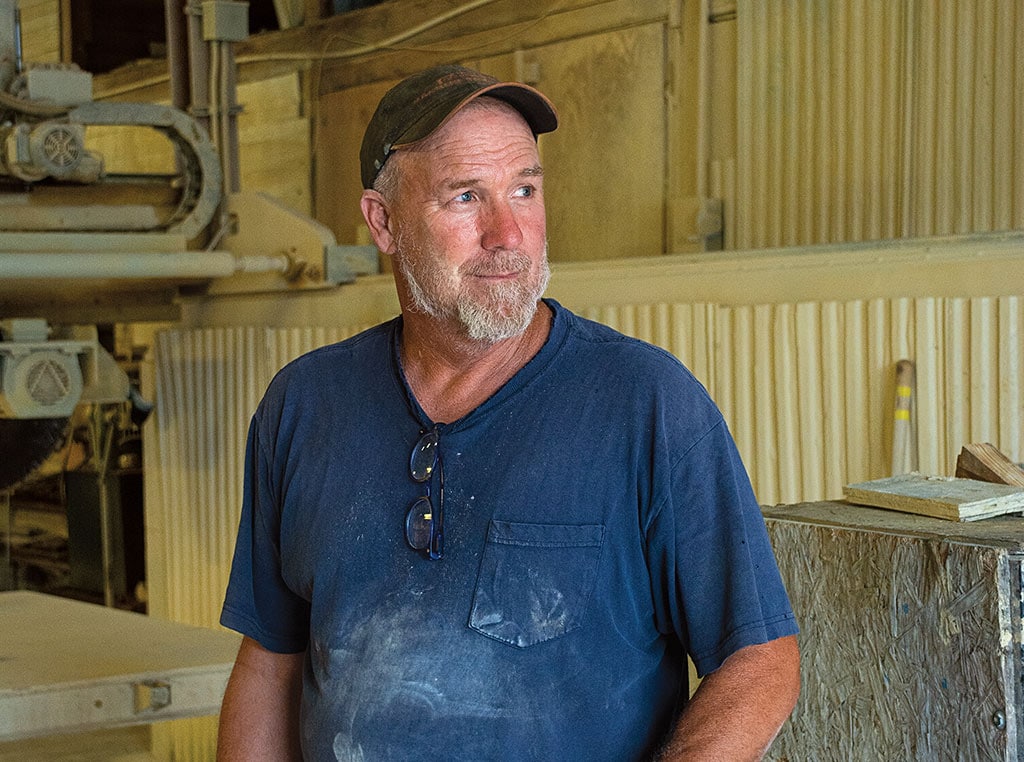 RURAL LIVING, SPECIALTY/NICHE
Limestone Cowboy
An artisan continues limestone craftsmanship.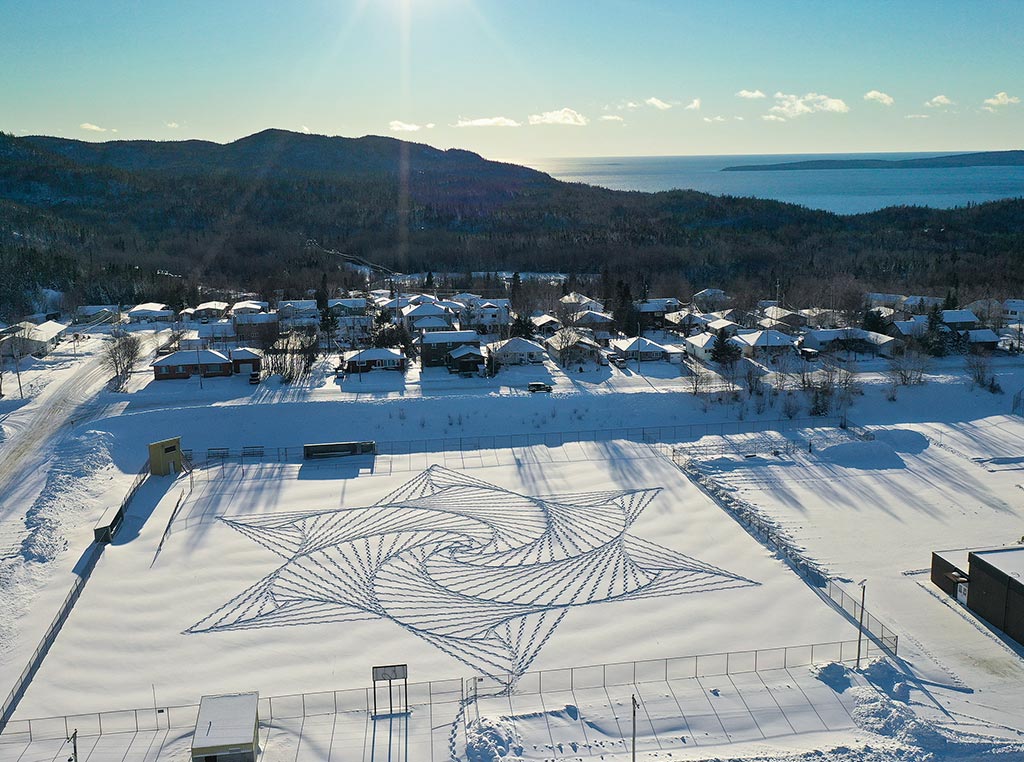 RURAL LIVING, SPECIALTY/NICHE
Snowshoe Artist
Retired principal creates snow art one step at a time.